1.3B deal will return vehicle production to Oshawa plant, GM and Unifor say – CP24 Toronto's Breaking News
Unifor says it has struck a tentative deal with General Motors that will see vehicle production return to Oshawa.
The union says the tentative $1.3 billion deal will create at least 2,000 jobs starting in 2021.
In a statement, GM said it plans to invest $1 billion to 1.3 billion in the plant, with the expected hiring of 1,400 to 1,700 hourly workers.
"Subject to ratification of our 2020 agreement with Unifor, General Motors plans to bring pickup production back to the Oshawa Assembly Plant while making additional investments at the St. Catharines Propulsion Plant and Woodstock Parts Distribution Centre," GM Canada President Scott Bell a statement.
Unifor President Jerry Dias announced the deal at a news conference Thursday and called it a "home run."
"This is an opportunity to restart Oshawa immediately," Dias told CP24 in an interview a short time later. "It's about reopening a community. It really is about putting a stake in the ground and moving forward."
The company announced in 2018 that it would shutter vehicle assembly at the Oshawa plant as part of restructuring and vehicle assembly stopped there in December 2019, resulting in the loss of about 2,300 jobs.
Negotiations between the union and company remained ongoing and Unifor was able to obtain a commitment that the ability to assemble vehicles at the plant would remain intact even after production stopped there in 2019.
The retooled plant will assemble heavy and light duty trucks, such as the Chevrolet Silverado and the GMC Sierra.
Construction to facilitate the assembly will begin "immediately" at the plant and will include a new body shop and flexible assembly module, the company said.
Dias offered a slightly higher estimate than GM for the number of jobs that will be created at the plant, pegging it at somewhere between 2,000 and 2,500.
He told CP24 that while electric vehicle technology will eventually create more jobs in Ontario, the announcement that GM will resume production of vehicles in Oshawa provides a solution for the community "today."
Dias said GM will start hiring workers back to the plant in August 2021. Production of the first vehicles is expected to begin in January 2022, GM said.
GM also announced Thursday that it will be investing $109 million in St. Catharines to support increased engine and transmission production and $500 million in operations at the Woodstock Parts Distribution Centre.
The deal announced Thursday did not include commitments from the federal and provincial governments, however GM said it plans to continue discussions with both and Dias said that they have both been actively engaged with the industry.
Timing of the announcement is good for the Ontario government. It comes the same day that Premier Doug Ford's Progressive Conservative government is tabling a budget to chart a way forward through the economic challenges brought on by the COVID-19 pandemic.
A statement released by Ford and Minister of Economic Development Vic Fedeli said the deal is "good news for Ontario" and proof that the government is "on the right track."
"Investments like these are a clear sign that the steps our government is taking to support Ontario's auto sector, and the thousands of jobs that rely on it, are working," the statement read "Today's announcement is proof that Ontario's automotive sector remains strong even in these difficult times."
The statement pointed to the government's "ten-year Driving Prosperity plan" but did not specify any commitments to the GM deal.
Charity tree festooned with Dr. Strang's ties fetches $8K at auction – CBC.ca
As Nova Scotians get ready for Christmas, one anonymous person is celebrating with a tree like none other after winning it at auction for $8,250.
Instead of snowflakes or angels, this tree is adorned with ties from Nova Scotia's chief medical officer of health, Dr. Robert Strang.
Strang's eclectic tie collection has been thrown into the spotlight during the province's regular COVID-19 updates, which are streamed online. It was his wife's idea to wear a different one every day.
"It became a part of the briefing, me wearing a different tie each time," said Strang, who started receiving ties as gifts from people as he became a household name among Nova Scotians.
"I don't think of myself as famous. In some ways, it's kind of embarrassing. I just happen to be, because of my job, I'm the front face of this."
'Light bulb' idea
A few months ago, Strang was at a book launch and ran into Starr Cunningham, president and CEO of the Mental Health Foundation of Nova Scotia.
Cunningham said she's always trying to come up with ideas to decorate items for the charity's big Festival of Trees fundraiser. That encounter led to what she called a "light bulb moment."
"I thought, 'Wow, what if we got those ties and got them on a tree?'" she said. "I just reached out to him on a whim and he replied immediately and said, 'How many do you want?'"
Strang dug through his collection and found 22 ties, each with their own story. One was from Sawyer Burke, an 11-year-old from Hatchet Lake who has become Strang's penpal.
"He was very excited that what he's given to me, I was then giving forward to contribute to the fundraiser for broader contributions to mental health," said Strang.
The tree, trimmed with ties and bottles of hand sanitizer, was placed on the auction block where Cunningham said it received an immediate response.
"We were amazed," she said. "We were watching the bids all night, because the auction closed at 8:30 and it just kept growing and growing and growing."
The final price tag was $8,250 — the highest price for any item in the auction.
A timely cause
Strang said the tree was the first direct request he's received to support a charity, and he was particularly interested in the cause.
"As part of our pandemic response, we need to be paying attention to the mental health impact," he said. "There's significant increases around stress, anxiety, depression — particularly in young people."
Cunningham said the money raised from the tree's sale will be used to create grants for various programs. This year, the foundation has helped connect people to their families and clinicians during the pandemic through technology.
"Something as simple as a phone in their hand has helped them cope in the pandemic," said Cunningham.
So far, she is tight-lipped about the tree's anonymous buyer. But she said people will soon know who spent thousands on Strang's ties.
"We're not able to say at this point in time, but it will certainly be shared with the community very soon."
MORE TOP STORIES
Pfizer cuts COVID-19 vaccine delivery by half for 2020 due to supply chain issues – Global News
Pfizer has confirmed to Global News that it will be distributing half the amount of COVID-19 vaccines that it had originally proposed for 2020 due to supply chain issues.
In an emailed statement to Global News, the pharmaceutical company confirmed what was first reported by the Wall Street Journal, that it will be delivering up to 50 million doses of the COVID-19 vaccine by the end of 2020 worldwide, down from the 100 million doses previously promised.
"Based on current projections we expect to produce globally up to 50 million vaccine doses in 2020 and up to 1.3 billion doses in 2021," Pfizer said in a statement.
Pfizer said there are two reasons the number of doses expected has changed.
"For one, scaling up a vaccine at this pace is unprecedented, and we have made significant progress as we have moved forwards in the unknown," the company said.
"Additionally, scale up of the raw material supply chain took longer than expected."

1:27


Coronavirus: Canadian officials expect Pfizer vaccine 'likely' to arrive first



Pfizer also noted that results of its clinical trial were received later than expected.
The company said finished doses are currently being made at a "rapid pace."
"We are confident in our ability to supply at a pace of approximately 1.3 billion doses by the end of 2021," Pfizer said.
Pfizer had adjusted its supply outlook in 2020 from 100 million to 50 million in November in publicly available statements, but had promised up to 100 million doses as late as September.
The vaccine has been found to be 95 per cent effective against COVID-19 in recent tests, and the United Kingdom became the first country to approve the vaccine on Wednesday.
Canada is set to receive up to four million doses of Pfizer's vaccine between January and March 2021, and will finish its review of the vaccine "soon," according to Health Minister Patty Hajdu.
© 2020 Global News, a division of Corus Entertainment Inc.
11 new COVID cases reported in Nova Scotia Thursday – HalifaxToday.ca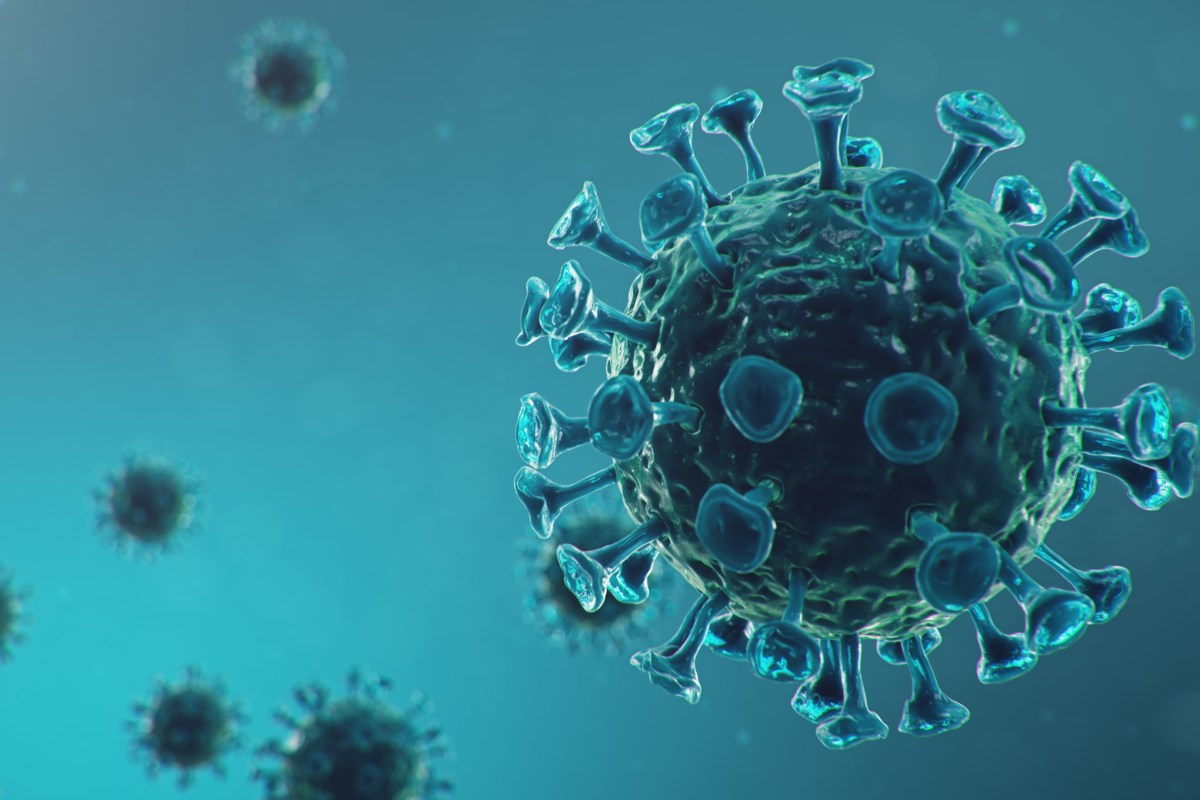 NEWS RELEASE
COVID-19/HEALTH/WELLNESS
*************************
As of today, Dec. 3, Nova Scotia has 119 active cases of COVID-19. Eleven new cases were identified Wednesday, Dec. 2.
Nine of the new cases are in Central Zone. The other two cases are in Northern Zone.
"As we get closer to another weekend under tighter restrictions, I want to remind all Nova Scotians that we need to continue limiting our social contacts and travel so we can contain the virus," said Premier Stephen McNeil. "We have the ability to slow the spread of COVID-19 in our province if we follow all the public health measures."
Nova Scotia Health Authority's labs completed 2,047 Nova Scotia tests on Dec. 2.
Yesterday there were 338 tests administered at the rapid-testing pop-up site in Halifax and 148 tests administered at the rapid-testing pop-up site in Wolfville. There were no positive test results identified at either site.
Since Oct. 1, Nova Scotia has completed 71,631 tests. There have been 254 positive COVID-19 cases and no deaths. No one is currently in hospital. Cases range in age from under 10 to over 70. One hundred and thirty-five cases are now resolved. Cumulative cases may change as data is updated in Panorama.
"It is important to recognize that although our cases numbers are not as high as we expected them to be, we continue to see new cases of COVID-19 every day," said Dr. Robert Strang, Nova Scotia's chief medical officer of health. "Now is not the time to let our guard down. Please do your part to slow the spread of this virus by continuing to follow all the public health measures and restrictions."
Visit https://covid-self-assessment.novascotia.ca/ to do a self-assessment if in the past 48 hours you have had or you are currently experiencing:
— fever (i.e. chills/sweats) or cough (new or worsening)
Or:
Two or more of the following symptoms (new or worsening):
— sore throat
— runny nose/nasal congestion
— headache
— shortness of breath/difficulty breathing
Call 811 if you cannot access the online self-assessment or wish to speak with a nurse about your symptoms.
When a new case of COVID-19 is confirmed, public health works to identify and test people who may have come in close contact with that person. Those individuals who have been confirmed are being directed to self-isolate at home, away from the public, for 14 days.
Anyone who has travelled outside of Atlantic Canada must self-isolate for 14 days. As always, any Nova Scotian who develops symptoms of acute respiratory illness should limit their contact with others until they feel better.
It remains important for Nova Scotians to strictly adhere to the public health order and directives – practise good hand washing and other hygiene steps, maintain a physical distance when and where required. Wearing a non-medical mask is mandatory in most indoor public places.
Rules concerning interprovincial travel within Nova Scotia, New Brunswick, Prince Edward Island and Newfoundland and Labrador have changed. The premiers of all four Atlantic provinces are cautioning against non-essential travel into neighbouring provinces. Currently, all non-essential travel into Prince Edward Island, New Brunswick and Newfoundland and Labrador requires a 14-day self-isolation. All public health directives of each province must be followed. Under Nova Scotia's Health Protection Act order, visitors from outside Atlantic Canada must self-isolate for 14 days unless they completed their self-isolation in another Atlantic province.
Nova Scotians can find accurate, up-to-date information, handwashing posters and fact sheets at https://novascotia.ca/coronavirus .
Businesses and other organizations can find information to help them safely reopen at https://novascotia.ca/reopening-nova-scotia .
Quick Facts:
— testing numbers are updated daily at https://novascotia.ca/coronavirus
— a state of emergency was declared under the Emergency Management Act on March 22 and extended to Dec. 13
— online booking for COVID-19 testing appointments is available for Nova Scotians getting a test at all primary assessment centres or at the IWK Health Centre in Halifax
Additional Resources:
Government of Canada: https://canada.ca/coronavirus
Government of Canada information line 1-833-784-4397 (toll-free)
The Mental Health Provincial Crisis Line is available 24/7 to anyone experiencing a mental health or addictions crisis, or someone concerned about them, by calling 1-888-429-8167 (toll-free)
Kids Help Phone is available 24/7 by calling 1-800-668-6868 (toll-free)
For help or information about domestic violence 24/7, call 1-855-225-0220 (toll-free)
For more information about COVID-19 testing and online booking, visit https://novascotia.ca/coronavirus/symptoms-and-testing/
The COVID-19 self-assessment is at https://covid-self-assessment.novascotia.ca/
*************************