19 suggestions for how to best behave while zooming – AlKhaleej Today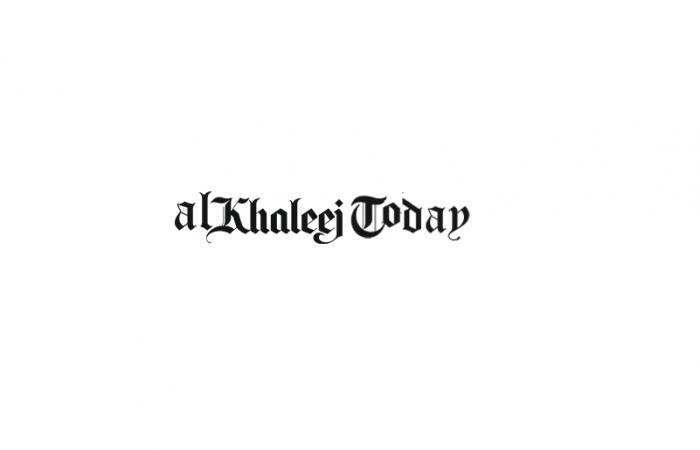 Since the coronavirus (Covid-19) pandemic forced people to work from home, it has posed some serious challenges to workplace etiquette. People have turned to less appropriate behavior, often without realizing they are on video. Some appear on screen shirtless or in pajamas, others at lunch or nose picking during a conference, and these are just some of the offenses. The world is changing, but that doesn't mean standards have to fall. We should all adopt and agree on a few basic rules before the video conference.
People participating in a video conference. Photo: Itamar Ziegelman
Here are some tips:
1. Make sure you send out clear invitations. Most of the time, the sender is the oldest team member or manager. It's helpful to include in the invitation who the other invitees are, as well as the topic of the meeting, and especially which program is being used – whether Zoom, Skype, or Google – to make sure no one is lost.
2. Don't be late for a meeting. Just like in real life, be on time and notify a manager in good time if you are late.
3. Maintain eye contact and show that you are listening. Look directly at the webcam to make eye contact with your colleagues, close other distracting applications or warnings, mute your phone and not switch to other calls. Don't act any differently than at a real conference.
4. Don't talk all at once. Anyone can contribute to the conversation in video chats, and this says a lot about our modern discourse. When people speak at the same time, it is difficult to understand each other. To decide who will speak first, appoint someone to moderate the discussion and allow people to speak as needed. In addition, you can opt for cue characters, e.g. For example, raising a hand or sending an icon in the video group chat when someone needs to speak or answer. Working with a dedicated team allows you to be creative and send printable pictures to staff that members can view on camera when they have something to say.
5. Make sure there are no technical problems. Most conversations these days start with a technical glitch or with someone who cannot hear the discussion or is not heard. Before you start a meeting, try to test the program.
6. Mute the microphone when you are not speaking. Do you remember the people who keep talking to their household members, taking calls, or arguing with their spouses while being streamed live in front of all of their co-workers? Don't be that person. For video calls with multiple members, a group moderator should mute all microphones and inform them that they should only be unmuted when someone is speaking.
7. Make sure you dress appropriately before a conference. It is important to dress in formal attire or dress with respect, especially in a formal conversation, just like in real life. If you're walking around your house shirtless, put one on before your video conference begins.
8. Do not eat while a meeting is taking place. It is inappropriate and will not be appreciated by your managers. Would you have lunch during a work meeting? Then don't do it here either. If they are low-ranking coworkers, ask if they are comfortable with it first, then apologize. You can also turn off your video camera for a few minutes while you finish your meal. Anyway, try to finish your lunch before a meeting, it will be distracting. If you absolutely must eat, try to do this politely, being careful to minimize crunching and crunching. Remember that every bite is watched.
9. If everyone has their webcam enabled, so should you. Do you remember those meetings where some people turned their cameras on while others turned them off? That can be seen as disrespectful. Don't misplace those who have their cameras turned on. If you have a video conference, make sure your webcam is always on. If you have any technical difficulties, let people know in advance. It also disturbs the general atmosphere if only half of the participants are "present" – so don't be one of those people.
10. Speak only in a quiet area and not while you are moving. Just as you would avoid meeting in a noisy area, try to find a quiet place here too. Avoid attending a conference while driving or in the park with screaming children. It's unprofessional and it damages the professional image you're trying to convey.
You will not always find complete rest and there are special circumstances such as: B. when you are staying at home with your children or when they have to drive somewhere. Let your manager know beforehand. As long as they know in advance and you've apologized, it's probably fine.
11. Video conferencing is not a time for multitasking. I recently attended an unofficial networking conference where one of the participants was exercising on a treadmill in active clothing. We asked her why she felt it was appropriate to do this during the meeting, and she replied that she was stuck in her house and had nowhere to go and keep moving. We laughed and smiled and said we understood. However, this affected our sound quality and was also not very respectful. Set up your webcam in a stable place, appear in front of the camera while sitting and concentrate on the conversation. Making a Zoom call with friends is not official and you can do what you want. However, in a business setting, you want to appear professional and be heard clearly.
12. Don't send links to talks and lectures without asking for permission first. Did you get a link or an invitation? Don't send it to others without first asking the sender.
13. Do not record the conversation without first clearing it with your colleagues. If you need to do this, ask the other participants if they are okay with this and get their consent in advance. You should also let them know why you are doing this.
14. Don't surprise people with a video call. Video calls require people's attention. So try not to drop in unannounced. Let them know in advance that you want to make a call and make sure you make it clear which app you will be using.
15. Let people know in advance if you want to disconnect. If your company or business doesn't have a paid subscription to the video call service, you might get disconnected 30 or 40 minutes after the conversation. You will see a warning that you have 10 minutes before the call ends. There is something positive about these deadlines: they require you to be more productive in meetings and get down to business faster.
16. End the calls in an organized manner. When you're on the phone, don't accidentally hang up. So don't do this on video calls. Ending the call should be the responsibility of the person who set it up. Notify the other participants before you end the call. You can also agree on a cue that will make everyone say goodbye to the camera and hang up at the same time.
17. Avoid inappropriate behavior behind closed doors. People can see you. Avoid moving your legs or tapping your feet, scratching your face or body, picking your nose, picking your teeth, etc.
Have fun at the conference!
Adi Barill. Photo: Osnat Rom
Adi Barill is a marketing and communications professional who hosts workshops on video conferencing best practices.
These were the details of the news 19 suggestions for how to best behave while zooming for this day. We hope that we have succeeded by giving you the full details and information. To follow all our news, you can subscribe to the alerts system or to one of our different systems to provide you with all that is new.
It is also worth noting that the original news has been published and is available at de24.news and the editorial team at AlKhaleej Today has confirmed it and it has been modified, and it may have been completely transferred or quoted from it and you can read and follow this news from its main source.
Work smarter, not harder, with Logitech Slim Folio Pro for 11-inch iPad Pro, on sale now – iMore
Have an 11-inch iPad Pro (2018) and looking for a fantastic keyboard case to go with it? You know, because it's actually possible to work smarter, not harder, from your iPad Pro, which many people would consider a somewhat viable laptop replacement. Right now, you can grab the Logitech Slim Folio Pro for 11-inch iPad Pro for just $75.98 right now on Amazon for Black Friday. Our own Lory Gil gave the Logitech Slim Folio Pro 5-stars in her review last year, so you know it's good.
While a lot of us use our iPads as consumption devices, there are quite a few who enjoy using the 11-inch iPad Pro as a work machine. When you add in a keyboard case, I mean, it's pretty much a laptop replacement, for the most part. And speaking from experience, one of the best options out there for iPad keyboard cases is Logitech, hands-down — I absolutely love my Logitech Folio Touch for 11-inch iPad Pro (2020) even more so than my Apple Magic Keyboard for iPad! But if you don't need the trackpad, then the Slim Folio Pro is also a great (and cheaper) alternative.
With the Slim Folio Pro, you are getting a durable and protective shell for your iPad. The rubberized bumpers that wrap around your iPad will keep it safe and secure, and protect it from everyday bumps and scratches. Overall, the case is nice and soft thanks to the silicone material, and it's very lightweight, so it doesn't add much bulk.
The keyboard itself has chiclet keys that feel similar to what you get on MacBooks, and the keys are backlit so you can type away, day or night. Logitech even includes a function key row so you have quick access to common actions, like Home, volume control and playback, adjust brightness, and more. The folio-style back lets you put your iPad Pro into one of three different viewing angles, so you can make it work for whatever situation you're in.
If you're using an Apple Pencil, attach it to your iPad with the open space at the top. There is a magnetic latch to keep the case closed and your Apple Pencil safe.
The biggest difference between the Slim Folio Pro and the Folio Touch is the trackpad. But if you don't need that, then the Slim Folio Pro is a great choice to pick up, especially at this low price.
For more savings, don't miss the other Black Friday deals we've rounded up, especially Black Friday Apple deals on iPads and Apple Pencils!
More Black Friday deals:
We may earn a commission for purchases using our links. Learn more.
Here are the free games hitting PlayStation Plus in December 2020 – MobileSyrup
Every month, Sony offers a few PlayStation 4 games at no additional cost to those subscribed to its PlayStation Plus service.
Now, the company has revealed what free titles are hitting the service in December 2020.
From Tuesday, December 1st until Monday, January 4th, PS Plus subscribers will be able to download Worms Rumble, Just Cause 4 and Rocket Arena for free.
It's worth noting that Worms Rumble is launching on PS5 and PS4 on December 1st, meaning it will be available for free on both platforms via PS Plus on day one. Meanwhile, Just Cause 4 and Rocket Arena are PS4 titles that can be played on PS5 via backward compatibility.
For now, November's PlayStation Plus games are still available — find out more here. A PlayStation Plus subscription costs $69.99/year in Canada.
Outside of free games, Sony has confirmed that non-PlayStation Plus subscribers can take advantage of a free multiplayer weekend between December 19th at midnight (local time) to December 20th at 11:59pm (local time).
Image credit: Team17
Source: PlayStation
Samsung Galaxy Note series will be axed eventually, but probably not next year – PhoneArena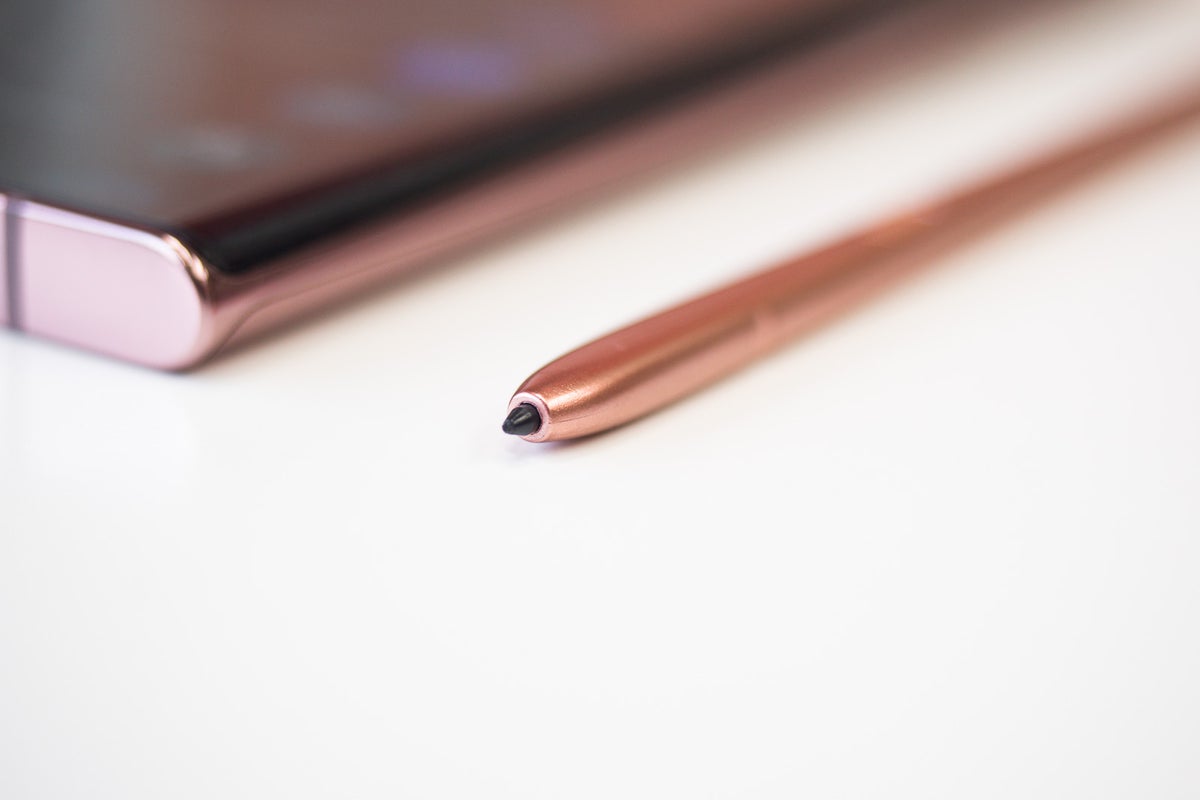 Next year's Samsung Galaxy Note 21 could be the last phone in the series, says a leaker.
Rumors have been circulating for quite some time that Samsung will
eventually merge
the Galaxy Note and S lines. The biggest differentiator between the two is the S Pen, and when reports claiming
Galaxy S21
will gain stylus integration emerged, those rumors
resurfaced
.
Samsung typically launches the S series smartphones in the first half of the year and the Note phones in the latter half. The company apparently wants to de-emphasize these flagships to sell more of its foldable Galaxy Z series phones.
Thus, it's likely that the Galaxy Note series will live another year, and this has also been backed up by display industry insider Ross Young.
The Galaxy Note 21 will apparently arrive in September 2021 and it will be unveiled alongside the Galaxy Z Fold 3 during an event that may take place in
June
.
The tipster goes on to say that the Z Fold 3 will be the star of the show, and if previous reports are to go by, the bendable phone will
also offer S Pen compatibly
.
We may also see Samsung release a relatively affordable foldable phone in 2021 to attract more consumers.
In a nutshell, 2021 could be the year when Samsung starts to lay the groundwork for replacing the Note series with the Z lineup.