[ad_1]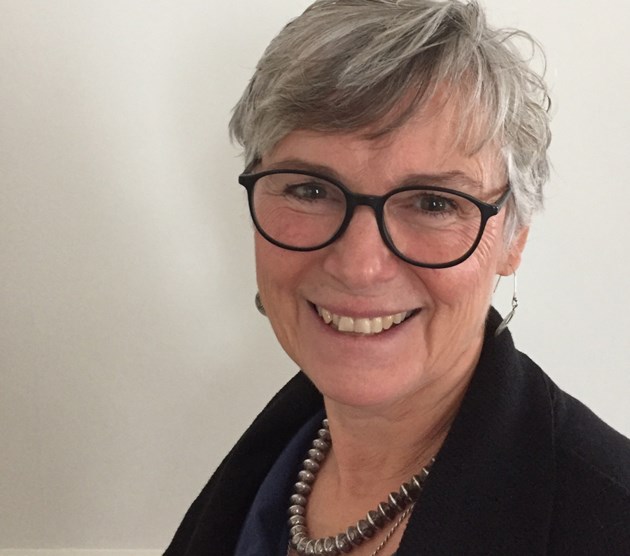 Happy New Year and welcome to the first of many arts, culture and entertainment columns that will appear each Wednesday evening on OrilliaMatters.
You would think the second week of the new year, and the first week back to school would be a slow arts news week here in O-Town, but, true to form, our creative people are off to a flying start. There are lots of events happening in our busy city.
Mariposa Arts Theatre's Film Nights start up again tonight. Fahrenheit 11/9, Michael Moore's new doc, is being shown at 4 and 7 p.m. at the Galaxy Theatre in Orillia. Tickets are $10, and you better show up early if you want a ticket and a seat; this one will be popular I bet.
Speaking of MAT, it's not too early to grab tickets for the next MAT play, The Diary of Anne Frank. The show runs Feb. 7-17 with evening and matinee times, at the Orillia Opera House. Visit their website or call 705-326-8011 for tickets.
Speaking of movies, the Education Student Teachers' Association of Orillia (that's a mouthful) is screening the movie Mother Nature's Child on Fri. Jan. 11 at 2:30 pm, at Lakehead Orillia's downtown campus. This will be followed up by a Q & A about the Council of Outdoor Educators of Ontario Winter Conference.
There are two art openings this Saturday in Orillia's Arts District, with times thoughtfully arranged so you can go from one to the other without missing a beat.
Hibernation Arts, at 7 Peter St. S., has the opening of Apun My Words Visual Puns from 1 to 3 pm. This is work by Hibernation's founder, Molly Farquharson. While there, you can also see work by artists Gayle Schofield, Patti Agapi, Shirley Verrette, and photographer Greg James Thomson.
Meanwhile, aRt & HOME Studio, just down the road at 17 Peter St. S., is hosting an opening for some new artists who are joining the gallery. Come on in from 1 to 4 p.m. on Saturday and welcome new artists Rob Henderson, Pauline Toflemire, Louise St Amour, Catherine Taylor, Barbara Stofast, Cheryl Sartor and Marie Jose Van Langerijt.
While you are in the Arts District on Peter Street South, check out the other galleries and shops who are on that street as well; most are open from 11 a.m. to 4 p.m. Orillians are so lucky to have a multitude of small galleries to add culture and interest to our city, so come out and support these independent places and the people and art they promote.
In music news this week, Darrin Davis is at the Hog n Penny this Friday at 8:30 p.m. while Paul Joseph Leo plays there Saturday night at the same time. The Brownstone features Television Rd. on Friday night at 10 p.m. Carthew Bay Pub is having a Karaoke night this Wednesday starting at 7 p.m., and apparently, they have lots of songs to choose from, so put on your glittery sunglasses and go on down to this waterfront pub at the end of Line 14 South in Oro-Medonte.
In more music news, the Gravenhurst Opera House is hosting its first 2019 incarnation of the popular Songs and Stories series, on Jan. 22 at 7 p.m. This is a pay what you can event, bar's open, and you can hang with and listen to some wonderful musicians and storytellers in an intimate casual setting in Trillium Court, downstairs at the Opera House. This month's musicians are Briar Summers, Bet Smith, and Angie Nussey.
The Orillia Opera House has the Banff Mountain Film Festival this Thursday to Saturday, but don't get all excited, it's sold out. You can try pleading on Facebook for tickets, it worked for a couple of my friends. The OOH's next show is Mudmen in Concert, Jan. 19 at 8 p.m., a family friendly evening from Canada's Celtic Rock Warriors. Tickets are $28 for adults, $26 for seniors and youth, plus applicable fees and taxes.
Lakehead's office of continuing education is presenting a four-part small class series titled The Writer's Way. The first session is Wed. Jan. 16 from 7-9:30 p.m. and features local storyteller Sue Charters. The following sessions feature other local writers and information to help your writing practice. To register, go to https://mysuccess.lakeheadu.ca/cell/cellevents.htm. Cost is $59 all in.
Under congratulations, we would like to give kudos to local musician and Old Tymer Welding business owner, Bob Hawkins, and his band, on their Covenant Award nominations. The Bob Hawkins Band was nominated for two songs in the Jazz and Blues category, as well as for CD Artwork for another song. Congratulations to Bob, his band members, and the artists involved.
Finally, under coming soon, mark your calendars, and save the date:
The Real Rabbie Burns, a show of music, stories and fun, featuring The Celts, is coming to St. Paul's Centre on Jan. 25 at 8 p.m. Tickets through Eventbrite and soon, the Orillia Opera House box office.
St. Paul's Centre is also presenting A Reconciliation Art Project Workshop, in collaboration with the Gshkoziwin Collective, on Jan. 26 from 9:30 a.m. to 4 p.m. Tickets are $50, $30 for students/seniors. Don't miss the chance to work with incredible creatives and share stories and art. You can register at St. Paul's office Mon.-Thurs., 8 a.m. to 4 p.m.
The Orillia Museum of Art and History is turning 20 and is having an opening and party with free cake, Sat. Jan. 26 from 2-4 p.m.
Don't forget to send me your upcoming arts, culture and entertainment events and news, each Tuesday by noon. You can email them to me at annaproctor111@gmail.com.
See you next week!
[ad_2]

Source link