The State Of Real Estate in Canada
That is a question that real estate agents get
asked a lot. In general, real estate tends to be a good investment as, in most
cases, real estate appreciates in value over time. However, how much you pay
for the property, how much it increases in value, and how long that takes
varies greatly.
Here's the breakdown on investing in real estate
to help you decide if it's right for you.
What is
the Average Rate of Return on Real Estate Investments? 
We expect to see modest house price increases in 2019, at 1.7%. We
have just come out of some wildly high housing prices, especially in Toronto
and Vancouver areas. However, although prices have stabilized, investment in
properties outside some of the major cities can see some excellent gains.
In 2018, some good examples of growth include
13% in Chilliwack and Windsor, 17% in London, and 11% in Charlottetown. Combine
this with general rising rent costs across Canada, which are
predicted to rise by as much as 6% in 2019, and that could translate
into a great investment opportunity.
Is Real
Estate a Safe Investment?
As long as you are buying property at the right
price in an area where the value is sure to rise, real estate is safe and
lucrative. If you aren't smart about your budget and location, you could end up
like many Toronto property owners who purchased at unrealistically high prices
in 2017. Those homeowners will have to pay down their mortgages for a while
before they can make a profit, especially if they made lower down payments.
There tends to be less volatility in real estate
when compared to something like stocks and bonds. With real estate, you can
minimize risk by holding on to your property longer should there be a drop from
the price you paid. That way, you can continue to build equity. As well, with
real estate, as you pay down your mortgage, you also see your equity grow.
Later on, your property will be easier to leverage as capital as it is a
"tangible" asset.
Real estate is a safe investment because:
It has a high tangible asset value
It will almost always increase in
value over time
It provides diversity to your
portfolio to help reduce risk
It comes with tax benefits
How Do I
Start Investing in Property?
Property investment takes planning. Here are
some steps to help you get started:
Clear Debt
Start paying down your debt as soon as possible
to establish a strong credit rating. This step is also important as the less
debt you carry, the more real estate you can buy.
Start
Saving
As your debt is paid down, start putting money
aside for the down payment on your first property. Make this a habit and the
next thing you know you'll have enough money to purchase your first home.
Research
Start researching as much as you can about real
estate. Important things to study include real estate investment, market
trends, and up-and-coming neighbourhoods.
Find a
Trusted Agent
Work with a trusted agent to find the best
properties with the best potential for growth.
Find Your
First Purchase
If you don't already own your own home, once
you've saved enough for your down payment, look for your own home. Choose a
small, affordable home in an up-and-coming neighbourhood to help ensure you can
sell it for more. It is best to put down at least 20% and find the best
possible terms for your mortgage. It's a good idea to only purchase a home with
mortgage payments less than your current rent.
Save Again
Continue to save so that you can look for your
next property. This property will be rented, so make sure you are buying in an
area that will provide you with enough rent to cover your full mortgage
payments. That has to include all applicable taxes and home insurance. Don't
overlook fixer-uppers that you can upgrade with minimal investment to get more
rent. Ideally, you will not just breakeven but also accumulate a few hundred
dollars per month to put towards your next purchase. This money will also come
in handy to cover maintenance costs.
Pay Down
Your Mortgages
Your goal should always be to pay down your
mortgages as soon as possible. If you pay off your mortgage or see a potential
gain in selling your home, that is how you can begin to grow your real estate
portfolio. Also, when you pay down your rental properties quickly, the rent becomes
straight income and can be put toward your next investment.
Are Houses
a Good Investment?
For the rookie real estate investor, purchasing houses as
rental property can provide an additional income while offering an investment
that will appreciate in value. You can look at two types of rental
opportunities:
Single-family: You rent out the entire house or condo to one
tenant.
Multi-family:
You rent separate units on each floor.
Many factors will affect how much you can make from each
type of rental investment. Here is a comparison between the two:
Single
Family Homes
Advantages
Typically appreciate faster
Easier to sell making them more
liquid
Just one tenant to find and deal
with
No need to worry about complaints
and issues amongst tenants
Easier to collect bills and set up
utility payments
Easier to finance
Disadvantages
Less cash flow generated in most
cases than a multi-family home
Can be "riskier" if you end up with
a bad tenant who does not pay rent or skips out
Harder to find a good tenant as you
have to charge quite a bit for rent
No economies of scale if you want to
hire a property manager
Multi-Family
Homes
Advantages
Better cash flow with more
units
Lower unit price makes it easier to
find tenants
If one tenant is a dud or moves, you
still have the cash flow to help cover your expenses
Economies of scale
Less expensive to manage on a
per-unit basis
Disadvantages
Higher maintenance costs due to more
people, more appliances to repair, more tenant turn over, and so on
Takes more of your time as there are
more tenants to worry about, collect rent from, and to complain
Slower appreciation in value
Fewer buyers when you want to sell
Potential tenant complaints about
things such as noise, messiness, smells, and more
Harder to find financing
Real estate investors can
grow their net worth by amassing more and more properties. It is a good
investment in the long term due to appreciation. As you pay down your mortgage,
your equity builds. The housing market is not too volatile, making real estate
a safer investment than many other options.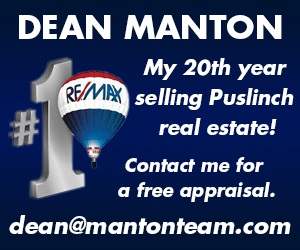 Home Sales Climbed Higher In July
Canadian home sale rose in July in broad gains as markets start to recover from the stress test tightening last year, though economists say global concerns raise some uncertainties for the future.
The Canadian Real Estate Association reported last week that home sales rose 12.6 per cent in July from a year earlier, and were up 3.5 per cent seasonally adjusted from June.
"Sales are starting to rebound in places where they dropped when the mortgage stress test took effect at the beginning of 2018, but activity there remains well below levels recorded prior to its introduction," said CREA president Jason Stephen in the report.
"Sales activity is strong in New Brunswick where I do business, but it's a very different story in B.C., Alberta and Saskatchewan. All real estate is local. Nobody knows that better than a professional [realtor], who is your best source for information and guidance when negotiating the sale or purchase of a home," said Stephen.
The increase came as sales were up in markets like Moncton, B.C.'s Lower Mainland, Calgary, Edmonton, Greater Toronto Area, Hamilton−Burlington, Ottawa and Montreal. Sales were down in Regina, Saskatoon, and Windsor−Essex.
The broad rise in sales put them at their best level since the stress tests kicked on at the start of last year, said BMO chief economist Douglas Porter in a note.
"After a challenging 18 months, the Canadian housing market is showing widespread signs of, not just stabilizing, but firming again."
The federal government updated mortgage qualification rules at the start of last year to require more would−be borrowers to prove they could manage if interest rates rose.
The national sales−to−new listings ratio tightened to 59.8 per cent last month from 57.6 per cent recorded in June to the upper end of what's considered a balanced market, he said.
The rise in sales, which came as the number of newly listed homes edged back by 0.4 per cent in July, put some pressure on prices, said Porter.
"With sales regaining some momentum broadly, and the market tightening in many regions, it's little surprise that prices are starting to turn the corner again."
The national average price of a home sold in July was just under $499,000, up 3.9 per cent from the same month last year and a seasonally adjusted 2.6 per cent from June.
Double−digit price gains in several Ontario communities including Ottawa and Kitchener−Waterloo helped drive up the overall average, while cities in Western Canada generally saw prices drop.
Porter said global uncertainties are already driving borrowing costs lower, which could further boost the Canadian market, but if economic declines prove serious then interest rates will be secondary.
"The downside is that if "global uncertainties" morph into something much more serious for the domestic economy, interest rates will be playing a second fiddle."
TD senior economist James Marple said the housing market looked robust for the month, supported by strong population growth, solid job growth and lower mortgage rates.
"This can only be described as a solid month for the Canadian housing market…with most markets in balanced territory or better, the immediate downside risk to home prices have diminished considerably."
He said there is some uncertainty as to where rates will go, since domestically the economy looks strong while there are considerable international challenges as global economic growth looks even softer than previously thought.
Why you need to be on top of real estate Tax rules
Advisors have been urged to brush up on their real estate tax knowledge, with the CRA throwing more auditors at the issue.
Mistakes in tax returns appear to have left millions of dollars out there and, with many transactions of this nature of high value, the agency is redoubling its efforts to recoup money.
Mariska Loeppky, director, tax and estate planning for IG Wealth Management, believes investors are often making innocent errors because of the relatively new adminstrative change to reporting your principal residence exemption disposition.
From the 2016 tax year, residents are required to report basic information, like date of acquisition, proceeds of disposition and description of the property, on income tax and benefit returns, when they sell their principal residence residence.
An example, explained Loeppky, could be when someone owns land and a few years later builds a house on it. She added: "You can't claim a principal residence exemption for that property while it's just land until you live in that home.
"So, when you go and report that disposition, you probably think, 'that's always been my house or I have always lived in that house'. But really, you owned that property for a few years before you could claim it as your principal residence.
"People don't understand how that calculation works, and how that exemption works. Another example is that people are flipping properties and they've taken the position that they can claim their principal residence exemption.
"But the CRA says, 'hey, you've actually sold quite a few homes in the last little while so you are in the business of flipping homes'. They would treat that as business income, not a capital gain."
Some advisors, she added, have been caught out by clients gifting properties at less than the fair market value. You are, in fact, deemed to disposition the property at fair market value rather than gift it to avoid tax or probate fees upon death. Renting is another example and represents a change of use for the property, which should be reported to the CRA.
Loeppky said: "Advisors must make sure they know what the reporting obligations are. If you are in doubt, hire a professional accountant to help you with your tax return. Most of the tax preparers that I see packages from, they're asking the questions: did you sell your home? Did you start renting it out?
"These could have tax implications. Just knowing that, while the principal residence exemption is there to protect you, you have to report it and there are significant penalties for not doing so. If you forget to disclose that you sold your home on your tax return, it's a penalty of $100 a month, up to a maximum of $8,000.
"Even though you've got a tax free transaction, or what you think is a tax free transaction, not reporting it in theory could land you with an $8,000 penalty, which is pretty steep."
There is also the issue of foreign property, with Canadians required to report their worldwide income, which includes gains on these sales. The CRA will likely find out where the proceeds are – and they need to be disclosed – whether they are sitting in a foreign bank account or a Canadian one.
She said: "There's lots of ways for the CRA to find out that you sold something, so it's a case of knowing that a transaction has to be reported. Renting out a foreign property also has to be reported on your Canadian return – and then knowing that you can claim a foreign tax credit to offset the double tax that you paid to the other country. These are things you need to navigate."
Buying property from a non-resident raises the requirement of holding 25% of the proceeds unless there is documentation from the seller that this has been waived. If it's not, it's up to the non-resident to file a tax return to get some of that back.
Loeppky added: "Advisors should be aware of the rules when it comes to real estate transactions and knowing the principal residence exemption, how it works, and when you can claim it. It's also about helping the client realize that you need to take advantage of that principal residence exemption to the best of their ability.
"Normally, they'd want to shelter that gain so helping clients make that determination is really important when they have a choice between two different properties that they could claim as a principal residence exemption."
Appeal court withdraws real estate decision
Justice Richard Lococo's decision in the Superior Court case, Hilson v. 1336365 Alberta Ltd., 2018 ONSC 1836, was appealed. But, a May 27 judgment on the appeal was released "in error," the court now says.
After considering written submissions, Associate Chief Justice Alexandra Hoy and Justices Kathryn Feldman and Grant Huscroft wrote on Aug. 13 that a previously released May 27 decision" is not a judgment of the court" and "is of no force or effect."
"One of the members of the panel that heard the appeal, Justice [Grant] Huscroft, was not provided with either the draft judgment for review or the final judgment for signature. The judgment was signed, in error, by another justice who was not a member of the panel that heard the appeal," the judges wrote in Hilson v. 1336365 Alberta Ltd., 2019 ONCA 653, released Aug. 13.
Hoy, Feldman and Huscroft rejected a proposal that Huscroft review the May 27 judgment "and either assent to or dissent from a judgment that he had no role in making."
"The panel of judges that rendered judgment was not the same panel that heard the appeal…. This cannot now be corrected," they wrote. "The decision-making process has been compromised and this panel cannot render a judgment."