2019 iPhones Won't Have apple logo on the Back
We're likely less than a month away from a trio of new iPhones, and ahead of time, an anonymous user claiming to be a Foxconn factory worker in China has shared alleged details about the upcoming devices on Chinese question-and-answer site Zhihu. The list was posted July 30 and surfaced on Slashleaks today.
While many of the details in the list have already been rumored, or at the very least sound plausible, this information is unverified and obviously could be faked. In other words, keep your expectations in check.
Starting with design, the alleged Foxconn worker claims at least one of the new iPhones will be available in an all-new new dark green color. This lines up with a previous report from Japanese blog Mac Otakara that claimed the next iPhone XR will be available in new green and lavender finishes.
The rear glass is said to have a matte appearance, in line with analyst Ming-Chi Kuo claiming all three 2019 iPhones will feature frosted glass casing.
Interestingly, the leak suggests that the "iPhone" branding will be removed from the back of the devices. This isn't something we've heard before, but it is certainly possible that Apple believes the iPhone is now distinguishable enough for the name to be removed in favor of a more minimalistic design.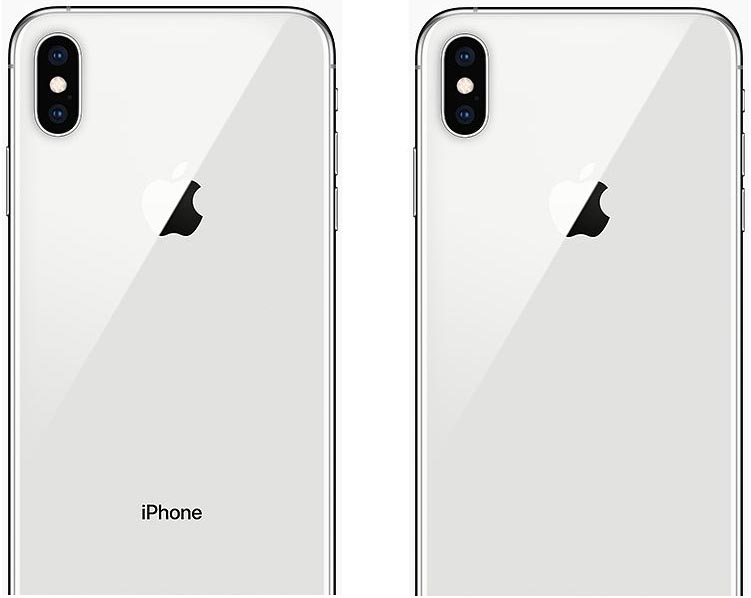 As for the front, the design of the 2019 iPhones is said to be virtually the same as 2018 models, including the notch. However, due to the widely rumored removal of 3D Touch, the display is expected to be slightly thinner.
The supposed Foxconn employee claims the next iPhone XS Max will have a 3,969 mAh battery capacity — this is the first time we've seen that number. Other details in the list have been widely rumored, including triple-lens rear cameras, the Lightning connector living on, and 3D Touch being dropped.
Last, the new iPhones are said to be available in similar 64GB, 256GB, and 512GB storage capacities, like the current iPhone XS and iPhone XS Max. It is unclear if this includes the iPhone XR, which currently tops out at 256GB.
Again, this information has not been confirmed, so this falls into the "sketchy rumor" category. In just a matter of weeks, we'll find out for certain.
Hideo Kojima recruits yet another film/TV star
Margaret Qualley is…Mama
Kojima is adding yet another rising star to his collection of veteran actors involved with Death Stranding (in addition to Norman Reedus, Mads Mikkelsen, Guillermo del Toro, Nicolas Winding Refn, among others): Margaret Qualley.
She'll be playing the very on the nose role of "Mama," who happens to be tethered to her baby via a ghostly umbilical cord in another realm: meaning, she can't physically leave the location she's in because of it. I mean, I'm not making this up, this was straight from Kojima himself, who explained it all on stage.
Margaret Qualley was recently seen absolutely killing it on the underrated drama Leftovers (one of my personal favorite shows), as well as FX's Fosse/Verdon. Her film career is taking off too with a recent appearance in Once Upon a Time in Hollywood, Quentin Tarantino's latest Americana epic. She's on fire! And no matter how Death Stranding turns out, she'll probably gain some cachet from it.
Death Stranding is out in a mere few months on November 8, 2019. Kojima mentioned on stage that it's "crunch" time for the project, and he "really shouldn't even be at Gamescom."
[embedded content]
Google shut down a secret Android location
Google:  Have you ever been using your Android phone in a particular spot where coverage is spotty? On the flip side, have you ever used your Android phone and thought to yourself, "Wow, coverage here is awesome!" Chances are good, Google knows about both of those times.
In fact, according to a new report from Reuters, Google actually used that information to help U.S. wireless carriers know where their coverage was good — and where it needed some work. This program — known as Mobile Network Insights — was previously unheard of until Reuters obtained information about it.
However, the program itself is no longer operating since Google shut it down in April of this year. Although the company did not say as much, it's a good bet that Google turned Mobile Network Insights off as a preemptive move against the public finding out about it and being displeased with its existence.
To aggregate all the information about network service, Google compiled anonymous location and service data from Android phones across the United States. It only obtained this info from users who gave permission for the company to do so (by opting-in to sharing location history and usage and diagnostics with Google when you first set up your Android device) and didn't collect any personal identifying info about any users.
Despite the seemingly-innocuous service, which apparently was only ever intended to show to the wireless carriers, pretty much anything Google does with user data is under scrutiny at the moment. With Google making headlines over data collection this year — especially when it comes to things like the GDPR — it was a wise move for Google to shut down Mobile Network Insights before someone found out about it and made it public.
According to Reuters, the wireless carriers are unhappy with the removal of the service, though, as it helped them plan network upgrades.
Sony acquires Insomniac Games
Well, make it official
Insomniac Games might work with Sony a ton, but they're actually independent. Well, they were, until today that is. During Gamescom Sony announced that they've actually acquired the studio, having "entered into definitive agreements to acquire Insomniac Games, Inc."
Sony details exactly what's happening in the following statement provided to Destructoid (emphasis mine): "Upon completion of the acquisition, Insomniac Games will join the global development operation of Sony Interactive Entertainment Worldwide Studios ("SIE WWS"). Insomniac Games is the 14th studio to join the SIE WWS family. This addition furthers SIE's continued commitment to creative excellence and innovation in game development exclusively for the PlayStation platforms. Building on a working relationship between Insomniac Games and SIE spanning more than 20 years, this acquisition enhances the creative force within SIE WWS and formally adds a studio to the PlayStation family that continues to raise the bar on open world, story-driven games. The day-to-day operations of Insomniac Games post-closing of the acquisition are expected to be run by the current management team in conjunction with SIE WWS San Mateo Studio."
Spider-Man PS4 was a cash cow for Sony and it makes perfect sense why they'd want to lock up a studio who is reaching even greater heights than they have in the past. Given how close Sony keeps their studios close to the chest, any future games like the Xbox One-bound Sunset Overdrive or multiplatform releases like Song of the Deep are now likely pipedreams. I also wonder if all of their VR games (Edge of Nowhere, The Unspoken, Feral Rites, Stormland) will be making their way to PSVR at some point!
Also, Spider-Man 2 exclusively on PS4 here we come! This is a huge get for Sony and the next generation console war just got a little hotter.