2019 iPhones Won't Have apple logo on the Back
We're likely less than a month away from a trio of new iPhones, and ahead of time, an anonymous user claiming to be a Foxconn factory worker in China has shared alleged details about the upcoming devices on Chinese question-and-answer site Zhihu. The list was posted July 30 and surfaced on Slashleaks today.
While many of the details in the list have already been rumored, or at the very least sound plausible, this information is unverified and obviously could be faked. In other words, keep your expectations in check.
Starting with design, the alleged Foxconn worker claims at least one of the new iPhones will be available in an all-new new dark green color. This lines up with a previous report from Japanese blog Mac Otakara that claimed the next iPhone XR will be available in new green and lavender finishes.
The rear glass is said to have a matte appearance, in line with analyst Ming-Chi Kuo claiming all three 2019 iPhones will feature frosted glass casing.
Interestingly, the leak suggests that the "iPhone" branding will be removed from the back of the devices. This isn't something we've heard before, but it is certainly possible that Apple believes the iPhone is now distinguishable enough for the name to be removed in favor of a more minimalistic design.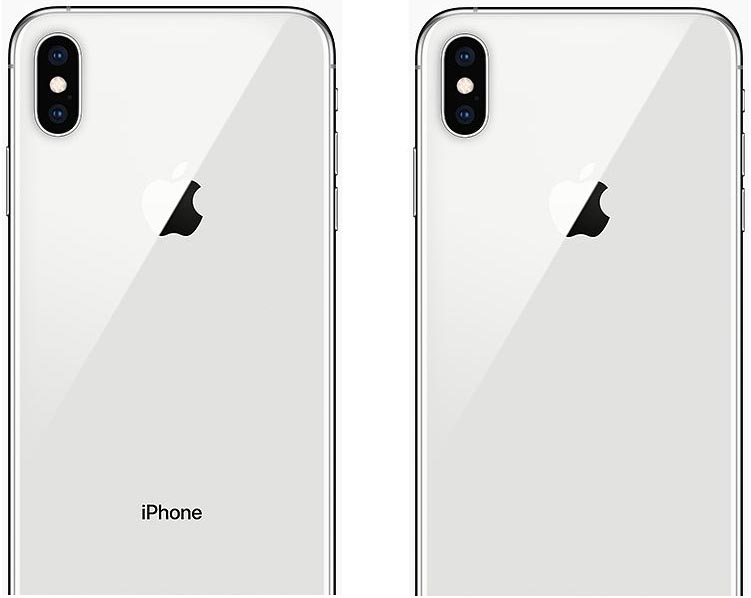 As for the front, the design of the 2019 iPhones is said to be virtually the same as 2018 models, including the notch. However, due to the widely rumored removal of 3D Touch, the display is expected to be slightly thinner.
The supposed Foxconn employee claims the next iPhone XS Max will have a 3,969 mAh battery capacity — this is the first time we've seen that number. Other details in the list have been widely rumored, including triple-lens rear cameras, the Lightning connector living on, and 3D Touch being dropped.
Last, the new iPhones are said to be available in similar 64GB, 256GB, and 512GB storage capacities, like the current iPhone XS and iPhone XS Max. It is unclear if this includes the iPhone XR, which currently tops out at 256GB.
Again, this information has not been confirmed, so this falls into the "sketchy rumor" category. In just a matter of weeks, we'll find out for certain.
Leaked PS5 devkit photo stylized in 3D renders
A bit ago a leaked photo showed off the PlayStation 5 devkit's design, confirming the original V-shaped patent sketch was authentic. Now some digital renders capture the that design in 3D form.
The renders come from LetsGoDigital and are stylized digital recreations of the actual physical PS5 development kit, complete with the manta ray color scheme, front-facing buttons and USB ports, and distinct ventilation.
Leaked PS5 devkit on the left, 3D render on the right.
The design is still pretty striking, but we shouldn't expect the final PlayStation 5 to look like this. Final consumer-facing products are almost always different than their respective devkits, except of course for the Xbox One X.
Devkits are built specifically to push the system's internal hardware–in this case a high-end AMD SoC outfitted with a powerful Navi GPU and an 8-core, 16 thread Zen 2 CPU–well past its limits and stress test the system's full capabilities. Developers are encouraged to basically break the system under extreme load to see what it can do, hence the crazy ventilation system and tapered chassis that's built specifically for heat regulation.
As devs refine their games and learn how to best optimize the hardware, and give real-time feedback to Sony, the PS5's design will change and morph. But until then it's important to have as much cooling as possible especially when dealing with GPU-intensive tech features like ray tracing, native 4K (and maybe even 8K) gaming, high frame rates, and a dearth of environmental, lighting, and physics effects.
Also it begs to question…is this the devkit for the PlayStation 5 Pro, or the base PS5? Or do they both use the same devkit and the base PS5 model is simply scaled down some, maybe sans the super-fast PCIe 4.0 SSD?
This system design is also great for stress-testing older legacy PlayStation games on the new hardware, namely PS4 games. Sony confirmed the PS5 will natively play PS4 games, but it might also play every generation from PS1, PS2, and even PS3 onward. The idea is to have as much headroom to see what kinds of horsepower is needed to not only run PS5 games, but older PS4 games enhanced for the system.
The PS5 devkits are also made to stack onto each other and can apparently be flipped to run upside-down for utility and easy access to the console's disc drive, which will play BD-XL Blu-ray discs that hold up to 100GB of data.
Sony is expected to reveal the PS5 in a special event in February 2020. The console will release in Holiday 2020, and sources tell TweakTown the PS5 will launch sometime in December 2020.
Check below for more info and confirmed specs.
PlayStation 5 confirmed specs:
Navi GPU Zen 2 8-core, 16 thread CPU
Sources: December 2020 release date
Ultra-fast SSD (likely via PCIe 4.0)
Support for 4K 120 Hz TVs
Ray-tracing enabled
8K graphics support (probably video, not gaming)
Plays all PS4 games
Separate SKUs that ship on BD-XL Blu-ray discs
New controller with extensive haptic and tactile feedback
Fingerprints are a bad way to secure your phone
Samsung has spent millions on making its phones more secure, and on making sure customers know about it. You'd think all that money would be enough to fend off the threat of a $2 silicone case. Apparently not.
$2 phone case vs tech mega-corporation
If there's ever an appropriate time to call a gigantic tech conglomerate "red faced," it's probably now. In a terse statement released yesterday, Samsung acknowledged some clear cases and screen protectors can be used to bypass the fingerprint sensors on the Galaxy S10, Galaxy 10 Plus, Galaxy S10 5G, Galaxy Note 10, and Galaxy Note 10 Plus.
You don't need a 3D printer, super-high-res camera, latex molds, or any cloak-and-dagger nonsense. A dirt-cheap phone case is all you need to unlock someone's Samsung flagship.
이슈가 되고 있는 갤럭시 S10, 노트10 기종 실리콘 케이스 지문인식 뚫리는 현상 테스트해봤습니다….

갤럭시 10시리즈 사용자분들 당장 지문잠금해제 푸세요 pic.twitter.com/tbmzErrmkP

— StaLight (@Sta_Light_) October 16, 2019
It's hard to excuse this massive breach of trust, and it's even harder to understand why Samsung has so far failed to apologize to customers. Yet, this embarrassing mishap isn't that surprising in the scheme of things.
Biometrics make for poor security anyway
The truth is, fingerprints and other biometric authentication methods are flawed. You shouldn't rely on them if you actually care about mobile security. PINs and passwords are much more secure — if less convenient — methods of authentication.
There are several reasons why an old-fashioned password is preferable to fingerprint readers, facial scanners, or retina/iris scanners.
For one, it's easier to force someone to unlock their device with their fingerprint or face than it typically is to force them to reveal a password or PIN. It's much easier to trick people into unlocking their device too — sometimes all it takes is to place the device in front of them while they're sleeping (just ask Google Pixel 4 reviewers).
An old-school password is preferable to fingerprint readers, facial scanners, or retina/iris scanners
There are legal implications as well. In some jurisdictions, you can't be compelled to provide a password due to protections against self-incrimination, but you can be compelled to touch a sensor or look at your phone, just like you can be forced to provide a DNA swab. Now, the number of people who'll ever run into this issue is relatively small, but there are legitimate reasons you may want to avoid giving authorities access to your device.
Then there's the problem of the many ways sensors and scanners can be "hacked." Sometimes it requires expensive equipment and a determined attacker. In other cases, a picture of the owner or a simple silicone case will do the trick.
You could argue that fingerprint and facial scanners are good enough for 99% of users. Granted, most people will never have to worry about authorities rummaging through their messages or any shady entities stealing their fingerprints from their Facebook profile. It's also true that biometric sensors have improved security for millions of users who, otherwise, could not be bothered with typing a PIN every time they unlock their phones.
How do you update your fingerprints or your retina?
But the stakes are getting higher all the time. We now use our faces and fingerprints to unlock our bank accounts, authorize payments in stores, and gain access to password lockers like LastPass. For now, that means your digital identity. In a few years, smartphones will be your identity, both online and in real life.
Finally, passwords have another massive advantage over biometric authentication methods: they're disposable. You can always change your PIN or password, but what happens when your immovable physical traits leak? How do you update your fingerprints or your retina?
What you can do
If you're worried about smartphone security, there are a few simple things you can do to protect yourself:
Pick a secure authentication method (PIN or password), but don't be lazy: the more characters you use, the safer.
Avoid pattern locks. They're easier to spy on, and less secure than a good PIN or password.
Disable features like Smart Lock that keep the device unlocked when it's in certain areas or when a Bluetooth device is connected.
Understand the difference between the various face unlock methods — the ones that use laser or infrared to scan your face are more secure than those that rely on the front-facing camera.
Enable Lockdown mode, available on Android Pie and later. This gives you the option to quickly disable all unlocking methods except the PIN or password.
Familiarize yourself with your specific phone's security features. Some devices offer options like the ability to hide certain apps or content behind a specific fingerprint.
Buy devices from reputable manufacturers that are more likely to receive regular security and system updates.
In general, practice basic security hygiene. The chances of getting hacked remotely are much higher than of someone getting physical access to your device.
What is your preferred phone locking method?
Loading poll
Why it took a decade for Riot to follow League of Legends with a new game
A decade after League of Legends first debuted, Riot Games is finally ready to announce its next release — or releases, as it turns out. At its 10th anniversary celebration this evening, the company unveiled a huge slate of upcoming games.
There are multiple League spinoffs, including a fighting game, digital card game, and animated series. There's also a mysterious, in-the-works shooter codenamed "Project A" that takes place in a brand-new universe. If the first 10 years of Riot were defined almost entirely by a single game, it looks like the next decade will be about building on that foundation.
"It feels awesome," Riot co-founder Marc Merrill tells The Verge of the company's new lineup announcement. "It is a really exciting time as a developer when you've been working on things for, in many cases, years, to finally start to expose those things to the rest of the world."
Of course, following up a game like League is an intimidating task. Despite its age, it still ranks among the most popular titles in the world, with an estimated 8 million daily players and vibrant professional leagues spanning multiple continents. That long-term success will inevitably put a lot of pressure on any follow-up game, but Merrill says that isn't necessarily the reason it took so long to announce Riot's next title.
"Riot is probably the biggest game company ever to only have one game," he explains. "I think that there are very valid ways to look at that and critique it. On the flip side, I think there are very valid ways to talk about why that focus actually may be part of the secret sauce of the company's success."
According to Merrill, the scale of League allowed the company to attract new people, which in turn made it possible to form new teams around specific projects. "In order to deliver and create incredible games, you need the best people, you need the best teams," he says. "And you don't do that overnight."
Along those same lines, the ongoing success of League gave the company the luxury of time. They didn't have to rush out a new game, but instead could figure out what made sense to tackle next. Merrill says that Riot's R&D department has explored many different ideas, the majority of which don't make it to the actual production phase.
"It only makes sense to do something if we're confident that we can elevate the experience for players," he says. "Riot is only going to do a few big games over time, because we want players to know what to expect from Riot in terms of commitment: quality of service, great IP, really high-quality gameplay." (He notes that smaller projects like animated shorts were a way to "build the muscle" for these more ambitious ventures.)
One of the more surprising announcements Riot made was the aforementioned "Project A." Every other title the company spoke about today was related in some way to League, whether it's a card game set in the same fantasy universe or a 2D fighter starring familiar characters. But "Project A" goes in a different direction: it's a tactical shooter set in a brand-new universe. Merrill says the reason for this is simple: the world of League — in particular the silhouettes of its characters — wouldn't work for that kind of shooter experience.
"We believe that the [intellectual property] needs to support the gameplay," Merrill says. "In many cases, League of Legends really enhances a particular game. We think that's true in Legends of Runeterra, we think that will be true in 'Project L.' With a super competitive tactical shooter, that has incredibly tight gunplay, where the skill ceiling is kind of an infinite curve, League IP would actually do a disservice to that game."
According to Merrill, it also made sense to announce a group of games, rather than one title that would have the burden of being the game to follow up League of Legends. As the company looks toward its next decade, this was a chance to show a new direction for Riot, one that aims to build off of the success of League in a variety of ways. "We think that when people see it all together, rather than one in isolation, they're going to understand it more," says Merrill.