Does Serena Williams Want a 24th Grand Slam
It is beyond doubt that Serena Williams is one of the greatest tennis players of all time. Her legacy and her achievements are such that she could play on for a decade without winning another match and they would remain untarnished. But it is also true that the American, a winner of 23 Major titles in singles alone, does not appear to be quite the same player as she was before she departed for maternity leave in 2017.
That is not to say that she is no longer capable of hitting the heights that took her to her multitude of Grand Slam titles between 1999 and 2017 and made her the almost unchallenged ruler of the women's game during the early years of the 21st century. Indeed, her 6-3 6-1 demolition of fifth seed Elina Svitolina, who had been enjoying a terrific tournament, in the US Open semifinals just days ago clearly attests to the reality that she remains a force to be reckoned with.
But it is equally impossible to overlook the fact that, whilst she had won 23 of the 29 Grand Slam finals she contested up to the 2017 Australian Open final, since returning to the WTA tour in 2018, she has lost all four Grand Slam finals she has contested in straight-sets. Of course, it is in many ways a testament to her enduring greatness that Williams has managed to reach four title-matches at the sport's most prestigious events in little over a season-and-a-half.
Embed from Getty Images
In fact, she made her first appearance in a Major final since the birth of her daughter having played just 14 matches as a mother. That is a feat made all the more impressive by the potentially life-threatening complications she had to contend with during her pregnancy and the battle to stay fit consistently since her return to the tour. Nor indeed should the challenge of balancing pregnancy and motherhood with a career as a top-level athlete be forgotten.
But Williams is such a great champion in part because of the exacting standards she imposes on herself and she has unquestionably fallen short of those standards in her last four Major finals. Of course, she has faced excellent opposition performing at the top of the game in every one of those matches. It is also arguable that the standard of tennis on the WTA tour is higher than it was for much of Williams' career and that therefore expectations that she would continue to dominate so completely were unrealistic.
Nonetheless, it is hard to believe that Williams playing at her very best would not have won at least one of those matches or, at the very least, one set. Instead, she has been on the receiving end of some one-sided beatdowns, the most damaging of which was surely her 2-6 2-6 loss to Simona Halep in the Wimbledon final in July, which lasted under an hour. It was a match in which Williams looked nervous and entirely short of ideas, despite it being her 11th Wimbledon final and Halep's first.
But it was her defeat to Angelique Kerber at Wimbledon in 2018, in what was her first appearance in a Major final since her return from maternity leave, that set the tone for her struggles at the sharp end of Grand Slams. Williams had entered that match riding high after what had looked like an excellent campaign at the All England Club. Indeed, the American had dropped just one set in her previous six matches ahead of the final.
Embed from Getty Images
However, she had also faced no top-tier opposition during that run and it was clear from the opening exchanges with Kerber that Williams was not ready for such elite opposition. The German broke in the opening game of the match and did not look back, repeatedly outmanoeuvring Williams on her way to a comprehensive 6-3 6-3 victory, avenging the straight-sets loss she suffered at Williams hands in the 2016 final in SW19 in the process.
It was a similar story in her contentious loss to Naomi Osaka in New York last season. Williams was certainly unlucky to receive a penalty for on-court coaching, but she was already very much on the ropes at that point. And her subsequent loss of composure, though perhaps understandable considering the circumstances, seemed a far cry from the all-conquering Williams of old. Nor, ultimately, can there be any argument that Osaka did not play, by some distance, the better tennis in that match.
Her performance in the final in New York improved this year when she took on first-time finalist Bianca Andreescu. Her determined rearguard action, which saw her rally from 3-6 1-5 down to five games apiece in the second set was particularly impressive. But just when she had her opponent on the ropes and the crowd firmly believing in her chances once again, Williams faltered. After Andreescu regained some momentum with a hard-won hold of serve to move up 6-5, Williams responded with a dreadful service game of her own to lose the match.
Once again, Williams, who had been the favourite going into the match, had not looked like the player with 23 Grand Slam titles. Rather, she seemed overawed the occasion and it is surely telling that she was only able to find her best tennis when she was so far behind in the match that she had little left to lose. When she got back to level pegging, the combination of power and accuracy that had caused Andreescu such problems, deserted her.
But what is causing these drops in performance in Major finals? The answer appears to be that Williams wants to win too much. Although winning on the biggest stage was once a matter of course for Williams, she will head into next year's Australian Open without having won a Grand Slam for two years and still one title short of Court's record haul of 24 Majors. Both of those facts seem to be weighing her down when she steps on court in Grand Slam finals.
And concerningly, it is a morass that Williams is in danger of sinking inexorably further into. The more she wants to once again get her hands on one of the sport's most iconic trophies and equal Court's record, the harder it will be to do just that. Particularly as the fast rising young stars, including Osaka and Andreescu, as well as Amanda Anisimova, Cori Gauff and Iga Swiatek, become more regular contenders for Grand Slam titles.
It is still far too early to rule Williams out. Though she may have struggled for consistency, she has demonstrated more than once of late just how devastating she can be. And though she was typically gracious in defeat, her will to win clearly remains as indomitable as ever. But in order to triumph once more at one of the four Majors, she may just need to temper that relentless pursuit of victory with a greater sense of calm in the decisive moments. Otherwise, Court's record may just remain forever out of reach.
Fajardo leads Riders to game-winning field goal
REGINA — Cody Fajardo helped lead the Saskatchewan Roughriders to another win in Week 14, with the quarterback orchestrating a seven-play, 54-yard drive in the game's final minutes to set up Brett Lauther's game-winning field goal against the Montreal Alouettes.
The 27-year-old completed 19-of-27 passes for 254 yards and a touchdown against the Als, and he also added a key rushing touchdown and a two-point conversion that tied the game in the fourth quarter. Fajardo responded after the Riders' defence held the Als out of the end zone in the first half.
"I think offensively, we started really slow," Fajardo said after the win. "Our defence did an incredible job of keeping us in the game because they held them to three straight field goals, and if they punch in three touchdowns there this is a 21-0 game and we're looking around like 'what's going on? Our defence held us in it all game long, and we knew we had to pay them back by going down and scoring and getting a field goal.'"
Shaq Evans was Fajardo's go-to target once again in the win over Montreal. Fajardo connected with his leading receiver for a big 46-yard gain in the second quarter that led to the Riders' first score of the game, and their 25-yard connection with two minutes to play helped set up the game-winning kick. Evans is now up to 869 receiving yards and three touchdowns on 72 catches this season.
"The guys really did a great job responding," Fajardo said. "I mean you look at Shaq making a huge play. A big hit by them and he holds on to the ball, and that's big for the field goal range."
Fajardo said that his first big pass to Evans was crucial in getting the quarterback going after the slow start.
"Usually for me it's my first deep completion," Fajardo said. "Shaq just went up and made an incredible play, and that's what he does."
William Powell provided crucial balance to the offence and continued his strong season with 124 total yards and two touchdowns. Powell has now rushed for 751 yards and 10 touchdowns on the season.
"He's one of the best backs in this league, and if we can get him going it makes my life easier because it opens up some passing lanes," Fajardo said.
The Saskatchewan Roughriders get a bye week before looking for their ninth win of the season when they face the Toronto Argonauts on the road in Week 16.
"This bye week is big," Fajardo said. "I know a lot of guys in that locker room are banged up, including myself.
"We need to keep our mindset focused on football after the break and come in just re-energized like it's the beginning of the season."
Tristan Connelly calls Michel Pereira 'perfect opponent'
VANCOUVER, British Columbia — The stars were aligned for Michel Pereira to follow up on his outstanding Octagon debut this past May.
With a series of flips and tricks and a fantastic knockout of Danny Roberts, "Demolidor" established himself as one to watch in the welterweight division and smart money said that he was going to run through his next foe, late replacement Tristan Connelly.
There were signs of trouble on Friday when Pereira came in a pound heavy, but once fight night rolled around he came out looking to put on a show just as he did against Roberts.
Connelly was having none of it.
The 33-year-old Vancouver native outworked and grounded Pereira for the better part of three rounds, winning a unanimous decision and making an immediate impact in the UFC in front of his home crowd at UFC Vancouver at Rogers Arena. Afterwards, Connelly agreed that the stage was set for something spectacular, only it turned out to be for him, not Pereira.
"He was the perfect opponent," Connelly said at the evening's post-fight press conference. "Super-exciting, he likes to throw the rolling thunder, the front flip kick. It's called rolling thunder, I got to steal his thunder tonight."
Fighting out of Checkmat Vancouver, Connelly credited the capoeira practitioners he works with for preparing him for Pereira's flashy approach. Though Pereira broke out much of his signature offense, most of it fell harmlessly short of its target and Connelly never looked rushed or panicked.
Even the size difference didn't seem to concern Connelly, who typically competes at 155 pounds and as the fight progressed, his confidence only grew.
"You can't stop against him and you can't back up against him," Connelly said. "Those are two things that I knew, like, I've been training with capoeira guys for a long time and they're all like, 'Man, what he's trying to do is get you to freeze so he can hit ya.' I just knew I had to be in his face. I was a little worried about the size initially and his early power, he hit me with a clean punch in the first round. I was like, 'Eh.'
"When I wrapped my arms around him, it didn't feel all that much stronger. I was like, 'Okay, I can do this. He's going to keep forward,' and my confidence raised the longer the fight went."
Asked if he was already feeling better about the matchup when Pereira missed weight, Connelly pointed to that error as showing "weakness." It was only on Monday that Connelly was officially told he would be needed to step in for Sergey Khandozhko after visa issues forced Khandozhko to withdraw and even with no time to prepare and a bout well outside of his natural weight, Connelly signed on the dotted line.
As it turns out, it was well worth it. In addition to his own show and win money, Connelly took 20 percent of Pereira's purse because of the weigh-in gaffe and he and Pereira won Saturday's Fight of the Night award. With Pereira ineligible to collect a bonus because he failed to beat the scale, it was Connelly who was given a total of $100,000 in bonus money.
Pereira was billed as the thrilling A-side in this matchup, but Connelly knew if he stayed the course, the results would speak for themselves.
"I knew I wasn't gonna do any show like him," Connelly said. "I'm a fighter, if doing backflips was what was important in fighting, I'd be great at backflips. But I couldn't do one to save my life. I practice punching people, choking people, and kicking people, because that's what seems to work in most of the fights I watch."
Marner, Matthews, Confusion
The Mitch Marner negotiations with the Toronto Maple Leafs have frustrated fans and stumped hockey insiders and commentators. Why is the Marner camp so intransigent about its demands? Can the standoff ever be resolved?
In this post, I will try to bring fans up to speed with
some of the thoughts about Marner and speculation about how the Marner
negotiations might impact other players on the team – specifically teammate
Auston Matthews.
Item One: Bob McKenzie on Marner's Contract Offers
TSN's hockey commentator Bob McKenzie is scratching his head about the continuing Marner negotiations. He's as confused as the rest of us, and it doesn't take much to read that in his twitter posts.
Related: Maple Leafs News & Rumors: Marner Trades, Contract & McDavid Report
For example, in one tweet on Sept. 11, he noted first that the Maple Leafs have made seven- and eight-year offers of about $11 million average annual value (AAV). However, because those offers are lower than the contract Matthews signed for and for a longer term, they haven't been palatable to Marner's team.
His second tweet pondered how a solution might be reached, and he noted in the end that he didn't think it could. He tweeted that the logical solution would be a three-year bridge. However, Marner wants an AAV in the $9-10 million range, with a substantially higher third-year payout that would make the resulting qualifying offer immense.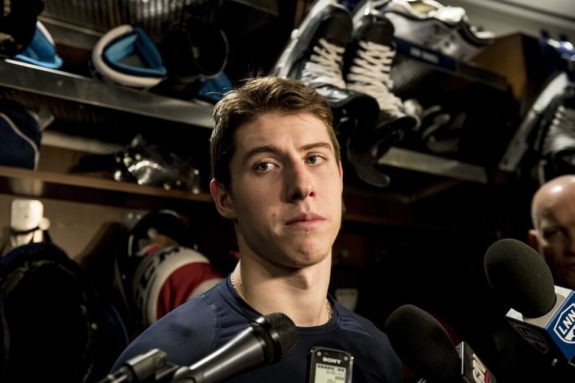 To that, McKenzie noted that Toronto would have no incentive to sign it because it was such a ridiculous (my word, not his) contract. He landed on it was "hard to see the way to a settlement…"
Maple Leafs fans I have spoken to are becoming more and more upset with Marner as his team negotiates this contract. I believe they are beginning to feel his team is needlessly dragging out the negotiations. In fact, a live poll I watched on Sportsnet TV on Wednesday evening showed that fans who voted were largely in favor of the Maple Leafs' position (30% for Marner, 70% for the Maple Leafs when I watched it). One fan I talked to saw him asking for more money than anyone else on the team and it didn't seem fair.
For myself, I don't think the solution is that difficult. As I wrote earlier in another post, I think the Maple Leafs should make a fair final offer and then – if Marner chooses not to sign it – let him play in Switzerland if he wishes. It would certainly be short-term pain, but it might also spell long-term gain for the team's future negotiations with other players.
Item Two: Proposed Solution to the Marner Dilemma
McKenzie is not the only hockey commentator confused by the Marner negotiations. In his Sept. 11 post, Jeff Williams also explored what a solution might look like.
Related: Maple Leafs News & Rumors: Marleau, Marner & Gardiner
In his post, titled "Here's a Marner article, but you're not gonna like it!!," he pointed out how successfully the Marner camp has made a trade nearly impossible for the Maple Leafs.
The protracted negotiations tell other teams that the Maple Leafs would be dealing from of a place of weakness, and the result would be that the organization would be offered far less than market value. In addition, any team willing to trade wouldn't know what they would need to pay him. And, that takes "another chunk off his value."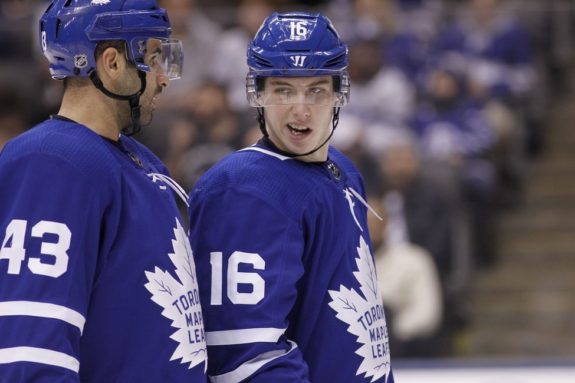 As Williams states: "Basically Mitch has
succeeded in making sure the Leafs aren't able to trade him for anything close
to what he's worth, while also making it impossible for them to sign him
because he's butt hurt and demanding more than they can give."
Williams ended his post by noting, "I have to admit, I didn't see this coming." He then suggested that the only real solution would be to give him close to what Matthews is getting – he suggests "5 years at 11.25M."
My only problem with Williams' logic is that, from what I read and hear, there's no indication that Marner's camp would accept something "close" to Matthews. Marner's agent Darren Ferris seems intransigent in his demands that his client gets exactly the same contract Matthews signed – same numbers, and same term.
Item Three: Marner a No-Show on the Golf Course
It started with a golf game, but likely won't end there. Marner will begin to miss other team functions as the negotiations move towards the beginning of the season.
The 22-year-old, unsigned, restricted free agent wasn't expected to tee it up with his teammates and team sponsors at RattleSnake Point Golf Club, and this time he didn't disappoint. The team will be starting off its preseason without him.
On Sept. 12, the rest of the team will be in St. John's, N.L., to open training camp. The golf tournament was only the beginning. How temporary Marner's absence might be is the question facing both the team and the player.
Item Four: Hesitancy to Name Matthews Captain
Sportsnet insider Chris Johnston suggested on Sept. 9 that the Maple Leafs have been hesitant to name Matthews a captain because they perceive that it might upset Marner.
About the captaincy, "I believe it's Auston Matthews," Johnston noted, because he believed Matthews was the team's centerpiece.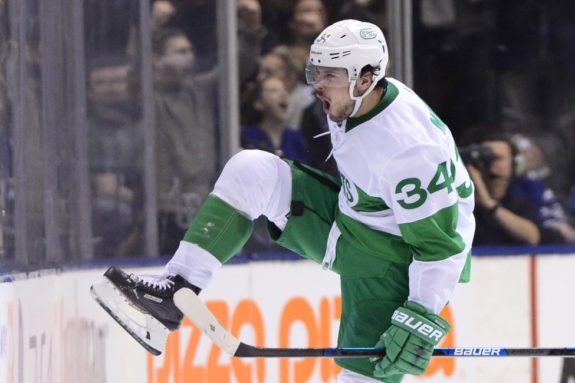 Johnston added: "I think the timing of that is tricky, especially with Marner's situation unresolved. Do they want to make that announcement before Mitch Marner signs? That might complicate some of the discussions being had on the side. So, I think it's a little bit of a delicate issue. It's one that I don't think Kyle Dubas enjoys too much…but to me this is the right time for the Leafs to have a captain."
What's Next?
When and how the contract negotiations might end is the key question facing the Maple Leafs as they begin training camp in earnest on Friday. As an old guy, my experience tells me that people don't easily switch their feelings on and off. Instead, these feelings are always tied to the circumstances they face. Specifically, I worry that the lingering contract issues will create a lasting enmity between Marner and other players in the locker room – in this case, specifically, Matthews.
We shall see.