CannTrust To Be Removed from S&P/TSX Composite
This evening S&P Dow Jones Indices released the rebalancing results for the S&P/TSX Composite Index. The changes will be effective prior to the open of trading on Monday, Sept. 23, 2019.
The S&P/TSX Composite Index is the benchmark Canadian index, representing roughly 70% of the total market capitalization on the Toronto Stock Exchange with about 250 companies included in it. It was speculated weeks ago that CannTrust was likely to lose their inclusion in the index.
This is a large blow for the Canadian License Producer who has recently had their inventory seized from Health Canada for illegally producing cannabis in unlicensed grow rooms.
In one of our favorite pieces, we reviewed former CEO Peter Aceto's book last month.
CannTrust is down approximately 85% from it's 1 year high.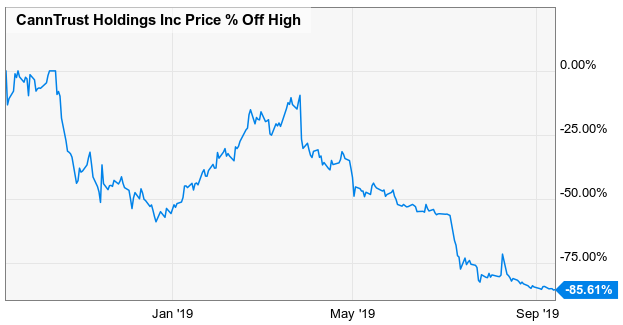 ---
Information for this briefing was found via Stock Watch. The author has no securities or affiliations related to the discussed organizations. Not a recommendation to buy or sell. Always do additional research and consult a professional before purchasing a security. The author holds no licenses.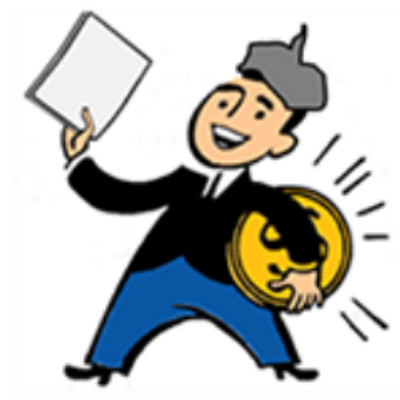 SmallCapSteve started blogging in the Winter of 2009. During that time, he was able to spot many take over candidates and pick a variety of stocks that generated returns in excess of 200%. In the time since, he has taken a heavy focus in the cannabis space with a particular affinity for multi state operators, for which he has become a known thought leader.
Hudson's Bay Company agrees to taken company private
Hudson's Bay Co. will go private in a deal valuing the Canadian retailer at $1.9 billion in a bid by a group of investors led by executive chairman Richard Baker to try their hand at reinvigorating the fading 349-year-old department-store chain.
The board of Hudson's Bay said it entered into an agreement with investors led by Baker after the group raised its offer price to $10.30 a share, up from $9.45 a share. It approved the offer after a recommendation by a committee of independent directors.
Hudson's Bay shares rose 7 per cent to $10.11 at 9:35 a.m. in Toronto.
Attention will now turn to minority shareholders who came out against Baker's earlier proposal. The company needs a majority of them to approve the new deal for it to go through.
Catalyst Capital Group and other investors had said Baker's original offer undervalued a company that's rich in real estate holdings. Representatives for Catalyst and for Jonathan Litt, an activist investor who's also been critical of Baker, were not immediately available for comment.
"The special committee is confident that this transaction represents the best path forward for HBC and the minority shareholders," David Leith, head of the special committee, said in a statement.
Baker and his investment group want full control of the retailer, which also owns Sak's Fifth Avenue, to turn the business around outside the glare of public markets. While Saks has been the group's bright star of late, the Canada-based Hudson's Bay chain, the oldest company in North America, is removing 300 "unproductive" brands and bringing in another 100 in a turnaround effort.
A number of traditional retailers are struggling and closing stores as consumer preferences change and shoppers increasingly migrate online to competitors like Amazon.com Inc.
Department stores in particular have struggled to attract new consumers and maintain sales.
Luxury focused chains haven't been exempt from the fallout: Barneys New York Inc. filed for bankruptcy protection in August amid rising rent costs and a decline in visitors. A consortium led by Authentic Brands Group LLC has been selected as its initial bidder, with the group planning to open Barneys shops inside Saks Fifth Avenue stores owned by Hudson's Bay, Bloomberg reported on Oct. 16, citing people with knowledge of the matter.
Hudson's Bay has been trying everything to lower debt and stop its stock's slide, most recently selling selling the operations of its Lord & Taylor department store chain to clothing rental subscription company Le Tote.
Chief executive Helena Foulkes, who was brought in last year, also sold flash-sale e-commerce site Gilt and cashed out of European operations.
The stock traded as high as $10.72 in August on expectations the bid would be raised. It was back at $9.45, the original offer price, at the end of last week. Over the last five years, the stock has lost about half of its value.
"It's good to see that there's a resolution with a good, formal take-private offer and a cash bid, and I think that should be a good resolution for a lot of people," Greg Taylor, chief investment officer at Purpose Investments, said on BNN Bloomberg.
"Certainly a lot of people would have wanted a lot more from this but in the current dynamics around department stores in North America, I think this is probably as good as they could have hoped."
Energy regulator says crude-by-rail shipments fell to 310000 bpd
Photo: The Canadian Press
Rail cars wait for pickup in Winnipeg.
The Canada Energy Regulator says exports of crude oil by rail from Canada fell slightly in August to 310,000 barrels per day from 313,000 bpd in July.
The August number is up 35 per cent from 230,000 bpd reported in August of 2018 but still well below the record high of 354,000 bpd set last December.
The small change in crude-by-rail shipments came despite a threat by Imperial Oil Ltd. CEO Rich Kruger to throttle back the company's rail movements in August and September to protest the ongoing Alberta oil production curtailment program.
He says the program damages the economic case for crude-by-rail by artificially lowering the difference in oil prices between Alberta and the end market on the U.S. Gulf Coast.
Imperial reported moving 80,000 bpd by rail in June. It co-owns an oil shipping rail terminal at Edmonton with capacity to load 210,000 barrels of crude per day.
Alberta has gradually eased the curtailment program designed to better align production with tight pipeline capacity from an initial withholding of about 325,000 bpd last January to 125,000 bpd in September.
Hudson Bay Company agrees to pay more to shareholders for takeover bid
The board of Hudson Bay Co. has agreed to a sweetened offer by a shareholder group led by executive chairman Richard Baker.

The retailer says the group has agreed to pay $10.30 per share in cash to take HBC private. The bid is up from an earlier offer of $9.45 per share.

The agreement values HBC at about $1.9 billion.

HBC says the price offered represents a premium of 62 per cent compared with where its shares were trading before the shareholder group's initial privatization proposal in the summer.

The Baker-led group holds a 57 per cent stake in the retailer and includes Rhone Capital, WeWork Property Advisors, Hanover Investments (Luxembourg) and Abrams Capital Management.

The deal is subject to the approval by a majority of the minority of HBC shareholders, excluding the shareholder group and its affiliates, and approval by a 75 per cent majority vote at a special meeting of shareholders.