Halloween musical creeps onto the Summerland Community Arts Centre stage – Revelstoke Review
The Summerland Community Arts Centre gets spooky with an evening of Halloween songs from Tracy Fehr and the Voice Studio Singers.
The performance begins at 7 p.m. sharp, with doors opening at 6:30 on Oct. 25. Guests are invited to come in costume to the Halloween show, and to fit in with the cemetary and witches' cavern setting designed by Summerland artist Sophia Zang.
The audience will be treated to a theatrical performance of music and scenes from a range of popular musicals. Some of the shows sampled include Les Misérables, the Phantom of the Opera, Cats, and the Lord of Rings. Maleficent, Ursula, and other dastardly witches and wizards are expected to make Double Trouble with their ancient cauldron.
Refreshments will be available at intermission with $1 for a cookie/juice or coffee combo and wine sold by the glass pre-concert and at intermission. Proceeds from the refreshment sales will be donated to Tracy Fehr's A Song for Hope project to assist disadvantaged mothers and their children in Tunisia, North Africa.
Tickets for the show must be purchased in advance, and are $15 for adults, $10 for students, and $5 for kids 12 and under. Contact Tracy Fehr at tfehr@tracyfehr.com or by phone at 250-486-5073 to purchase your tickets.
To report a typo, email: editor@pentictonwesternnews.com.
---
@PentictonNews
newstips@pentictonwesternnews.com
Like us on Facebook and follow us on Twitter.
Concordia Fibres Students Explore the Creative Potential of Textile Arts | Fringe Arts – The Link
"Try to Think What Materials You Are Interacting With Everyday"



There is a whole tradition of crafts like knitting, sewing, felting, crocheting, basket weaving and many more, that haven't necessarily been acknowledged by contemporary art practice as a form of art.
Photo Maya Lach-Aidelbaum
As artist Teddy Desmarais said, fibres are "limitless."
The Concordia film animation and fibres and material practices student displayed some of their fibre artworks at the Fibres Student Mixer on Oct. 30.
Most people don't think of fibres when they think of art—there is a whole tradition of crafts like knitting, sewing, felting, crocheting, basket weaving and many more, that haven't necessarily been acknowledged by contemporary art practice as a form of art.
The exact definition of fibres remains vague. Fibres can be anything from wool to repurposed clothing to recycled paper.
Ultimately, a loose definition of fibres is for the better because the goal is to explore and discover the untapped potential of fibres in the artistic world.
Desmarais brought hand-painted shirts, and prints featuring a zombiesque fencer they hand-sewed standing in a graveyard.
Most noticeably, Desmarais was wearing a fluffy blue rabbit hat—part of their Halloween costume. It took them four hours to hand sew the hat and three days to complete the bodysuit.
This illustrates one of fibres defining characteristics: It's incredibly time-consuming and meticulous.
"Fibres takes a lot of time and patience," said Desmarais. "It takes a lot of time to knit something, for example. You can't really guestimate how long it's going to take you."
But Desmarais has always loved fibre-work not despite but because of this. To them, handmade textile work brings out human warmth.
"It's a very tender feeling when you know what you're making, and how to make it, or how something is made," said Desmarais.
Their favourite thing to do is to sew costumes for puppets.
"I like a lot of different things, but puppetry is an assimilation of so many different things," said Desmarais. "There's costume, humour, performance, set design. It kind of has everything and you really influence the environment and space that you're in."
"It's a very tender feeling when you know what you're making and how to make it or how something is made." — Teddy Desmarais
Maria Escalona, who majors in fibres and material practices at Concordia also showcased her work at the Fibres Student Mixer. She was herself unaware that fibres were part of the artistic world before beginning her studies.
When she went to Concordia's open house, she "realized [she had] been doing fibres artwork without knowing it."
Before she had even started studying fibres, Escalona was making hand-woven headbands made out of reused textiles—a technique she learned from YouTube tutorials.
"I discovered the techniques to make these headbands a few years ago and when I saw it was related to the fibres program, I thought, 'Perfect, I want to do this.'"
Escalona brought a wide array of her handmade crafts that use this same technique: earrings, wallets, and of course, the headbands. They are made out of newspaper, magazine pages (some of them from The Link), food packaging, and scraps of fabric.
She thinks most people don't think of fibres when they think of art because they see textiles and fabrics as having a very commercial use.
"We are trying to change that and give [fibres] a more meaningful use," said Escalona. "We think about where the textiles come from, who is involved in the process, what's the history of the materials we use every day. We are thinking of the fabric, paper and materials we use daily with an artistic twist."
One way Escalona is trying to rethink the way we use fibre materials is by using weaving to make sculptures.
"I've been trying to do more sculptural things with weaving so I incorporate them in metal structures to give them a more building architectural look," said Escalona. "I incorporate weaving, which is a very lazy material, with sculpture, which is very sturdy."
For Escalona, the hardest part about fibre artwork is "to get away from those very commercial materials, materials that are not fair trade nor eco-friendly."
It's a challenge because these materials are everywhere and they're cheaper. Nevertheless, she tries her best to think of ways to be more fair to the planet and to the people who produce the materials.
Ultimately, Escalona thinks fibre artwork is about rethinking the way we see textile materials.
"Try to think what materials you are interacting with everyday," said Escalona.
"Each one of them has a history. Cotton has a history. Polyester has another history. And they are all interesting. We can maybe think of other ways to use them, not only in fashion and not throwing them away when they're no longer used for their original purpose."
By commenting on this page you agree to the terms of our Comments Policy.
Please enable JavaScript to view the comments powered by Disqus.

Opinion | Orillia's arts district prepares for holidays – simcoe.com
There are lots of activities this month in Orillia's arts district.
The Holiday Art Hop is held in conjunction with the Christmas Market at St. James Anglican Church.
Galleries along Peter Street South will be open on Nov. 22 (11-7 p.m.), Nov. 23 (11-4 p.m.) and Nov. 24 (11-4 p.m.) all along Peter Street South.
Joining this pre-Christmas activity, Peter Street Fine Arts, 23 Peter St. S. holds its annual 6×6 show. Artists may pick up Masonite tiles to paint or decorate from PSFA (cost is two for $15) and return their creations by Dec. 1.
Guest artists for November are the Bayshore Artists from Barrie.
There are changes on Peter Street. Patti Agapi (Mad with Rapture Studio) joins Sylvia Tesori at Three Crows Speak (9 Peter St. S.) and Tammy Henry joins Hibernation Arts (7 Peter St. S.). Studio 204 upstairs at 5 Peter St. S will close.
Catch Patti's opening reception during the Art Hop on Nov. 23 from 1-3 p.m. She is also holding two Make & Take events in November: Mini Blocks — Nov. 13 (6-7:30 p.m., fee is $20) and Fibre Art Nest Bowl, Nov. 10 (1-3 p.m., fee is $25). Materials included. Contact: pattiagapi@gmail.com.
Zephyr Art has a busy month. There is a new show at the CDC Boardroom (22 Peter St. S.), A new show at Manticore Books, a new show at Stuffed (11 Peter St. S.), the annual Walls of Smalls exhibit at Tiffin's (22B Peter St. S. in the laneway), and a new show at The Chamber of Commerce (Highway 12 and West). The Peter Street shows will be available during the Art Hop, as well as regular gallery hours.
Hibernation Arts' Art for Earth show about sustainability runs through November; Nov. 12 (7-8:30 p.m.) presents Mehreen Shahid with Instagram for Artists ($50); and Nov. 14 (7-9 p.m.); a gallery concert with Michael Martyn ($20).
Shadowbox has new works by Nancy Jones, Will McGarvey, and Kate Grigg.
Patricia Beecham is a local watercolour artist who is involved in several art associations.
Trump Is MAGA-fying the National Medal of Arts – The Atlantic
A president can abuse power by pressuring a foreign government to help his campaign. A president also can exploit power by making the cultural world a political prop. This is a story about the latter.
Until Donald Trump entered office, not much drama surrounded the prestigious National Medal of Arts. President Ronald Reagan signed legislation creating the award in 1984, and every president since has given it out, honoring the work of painters, writers, actors, architects, dancers, and musicians.
Under Trump, the awards stopped: He passed up chances to hand out the medals in 2017 and 2018—the longest drought in the past 35 years. But now, I'm told, he's poised to announce his first slate of winners later this month. It not only includes names that seem, in part, to be tailored to the president's personal preferences—namely, the actor and MAGA enthusiast Jon Voight and all five U.S. military bands. But in choosing the winners, Trump appears to have ignored input from the committee that typically recommends artistic luminaries as candidates for the award.
Until this point, Trump has shown little enthusiasm for the arts world. For three years running, he's proposed budgets attempting to zero out federal funding for the National Endowment for the Arts. The administration has argued that the NEA's activities—including promoting the arts through financial grants—are not "core Federal responsibilities." The NEA works with a body called the National Council on the Arts to offer recommendations for the national award. (The council's rank and file are holdovers from the George W. Bush and Barack Obama administrations; Trump has nominated four people for seats, but the Senate has yet to confirm them.) Look at the NEA's webpage devoted to the medal, and you'd be forgiven for thinking that Obama never left office.
Read: The role of the artist in the age of Trump
When members of the National Council on the Arts met late last month, however, they got a surprise: They learned that Trump had made his picks, and the winners would be formally announced in a matter of weeks. In choosing the recipients, though, Trump had bypassed recommendations the council had previously put forward, several council members told me. The members said that was a break from past practice and that presidents normally give the council's recommendations more credence. When they looked at the names, some members objected to what they saw as partisan political considerations or a lack of diversity.
The council members, who spoke with me on the condition of anonymity because they were not authorized to discuss the matter publicly, said that in addition to Voight and the bands, Trump chose the bluegrass singer Alison Krauss and Sharon Percy Rockefeller, the president and chief executive officer of WETA, a public broadcasting station in the Washington, D.C., area. A president is allowed by law to give out 12 medals each year; Trump apparently stopped at these few. Efforts to reach Voight, Krauss, and Rockefeller were unsuccessful. The White House declined to comment.
An NEA representative told me in an email that Trump had indeed made his picks, but the names are "embargoed." Asked whether Trump followed the council's recommendations, the representative cited the federal law that established the National Medal of Arts, which states that the president shall award it "on the basis of recommendations" from the council to those he deems worthy based on their "outstanding contributions" to the arts. In the email, the representative said that "the process set forth [in the statute] was followed," and that the winners all met the selection criteria under the law.
Yet "there was alarm, and some surprise" at the meeting last month, one council member told me. "This was the first time that we had heard that there was going to be a medal award, and the decisions did not match our recommendations. That in itself was a new experience. We all immediately recognized that not only were recommendations not followed, but the kind of diversity we had striven for in the past in the various [artistic] disciplines had not been followed."
The intent behind the president's selections is unclear. But Voight, at least, is an effusive Trump loyalist who endorsed the president in 2016. In May, he tweeted a video message in which he said: "Let us stand with our president. Let us stand up for this truth: that President Trump is the greatest president since Abraham Lincoln." Trump noticed the adulation. "Thank you so much, @JonVoight!" he tweeted in July.
Honoring the Army, Navy, Marines, Air Force, and Coast Guard bands would seem an innocuous gesture. But it fits a pattern of Trump trying to wrap himself in patriotic symbols and pageantry. At a conservative conference earlier this year, he literally hugged the American flag. On July 4, he staged an unusual spectacle on the National Mall, where he delivered a speech in front of the Lincoln Memorial and showcased military tanks and planes.
The problem with Trump's picks isn't that the recipients aren't deserving, some of the council members said. Voight is an accomplished actor who won an Academy Award for his performance in the 1978 film Coming Home and now stars in the Showtime drama series Ray Donovan. Military bands perform concerts at home and abroad and act as goodwill ambassadors of sorts. Krauss, a Grammy Award winner many times over, "is one of my favorites," the council member told me. "She has a great voice and she's hardworking, with a significant body of work." Rockefeller has had a decades-long career in media and was recently named one of the most powerful women in Washington. She is also the chair of the board of trustees of the National Gallery of Art in D.C. and serves on the board of the Museum of Modern Art in New York.
Read: The real cost of abolishing the National Endowment for the Arts
What troubles some council members—apart from Trump's unilateral decision making—is that the president has failed to honor people from a broad array of artistic backgrounds. "The traditional disciplines, such as dance, theater, or literature, weren't represented in whatever capacity," a second council member told me. "And it clearly seems to be a political agenda by the president." A third faulted Trump for failing to identify a person of color deserving of an individual award. The message is that "there's no person of color in the artistic ecosphere worthy of recognition by our nation," this council member said. "We would rather not make an award than award someone of color. That's deeply troubling and disturbing, especially given the current climate, when there are groups of people in this country who feel under duress."
Past presidents, in many cases, handed out the maximum number of awards or close to it, honoring people in multiple fields. Bush gave medals to the jazz musician Wynton Marsalis, the science-fiction writer Ray Bradbury, and the theatrical set designer Ming Cho Lee, among dozens of others. Obama's medal recipients included Tony Kushner, whose play about the AIDS epidemic, Angels in America, won a Pulitzer Prize; Bob Dylan, the singer-songwriter; and Rita Moreno, the first Latina actor to win an Academy Award.
One of the winners selected by Obama was the acclaimed novelist and short-story writer Tobias Wolff. When I first emailed Wolff to talk with him about Trump's picks, he replied, "What true artist would accept [the medal] from these hands?" When we spoke by phone later, he questioned whether Trump truly values the fields he's purportedly trying to celebrate. "It's kind of ridiculous for this particular president to be handing out awards for the arts," Wolff said, "especially when he himself is so sublimely uninterested in them."
Trump could smooth things over, if he were inclined to try. He could dust off the recommendations from the council and give out another medal or two or three. It would seem an easy, cost-free gesture if a celebration of the arts was foremost on his mind, a way to honor people toiling in creative fields that get little national recognition. But that doesn't seem to be what's driving him.
We want to hear what you think about this article. Submit a letter to the editor or write to letters@theatlantic.com.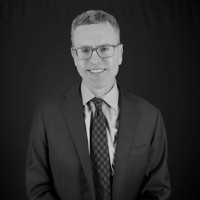 Peter Nicholas
is a staff writer at
The Atlantic,
where he covers the White House.