2021 Election Issues: Economy – Todayville.com
Federal Conservative Pierre Poilievre has released video from a recent Question of Privilege in the House of Commons where he explains how the Federal Liberal government has been dodging parliament to significantly raise taxes.
Instead of going further into debt or raising taxes to pay for a massive increase in government spending, the Trudeau government worked out a deal with the Central Bank. Every week the Central Bank prints billions of dollars that go directly to government coffers. Without a single vote and without consulting Parliament, the federal government is effectively raking in the largest tax increase in Canadian history.
By printing money at this unprecedented rate, the federal government is responsible for driving up Canada's inflation rate resulting in price hikes for virtually all goods and services. Poilievre calls it an "inflation tax".
In this short video, Poilievre describes how the inflation tax hurts low and middle income Canadians, while increasing the value of assets owned by the richest Canadians.
Toronto market rises as energy shares reach 3-month high
Canada's main stock index rose on Monday as a rally in oil prices lifted the energy sector to the highest level in nearly three months, while financials gained ground as bond yields rose.
The Toronto Stock Exchange's S&P/TSX composite index ended up 60.76 points, or 0.3%, at 20,463.42.
"Energy has rallied pretty nicely" on the jump in oil prices, said Kevin Headland, senior investment strategist at Manulife Investment Management.
The energy sector rose 3.1% to notch its highest closing level since July 5, while crude oil futures settled nearly 2% higher at $75.45 a barrel as investors fretted about tighter supplies.
The heavily weighted financial services sector ended 0.5% higher but information technology lost 1.2%.
The move lower in technology was "a carryover from the U.S., given the jump in 10-year yields today," Headland said.
The U.S. 10-year yield rose above 1.5% for the first time since June 29 before easing, bolstered by solid economic data and signals the Federal Reserve is shifting toward a more hawkish policy.
Higher yields tend to hurt the shares of companies with high growth prospects because they reduce the value of future cash flows.
The S&P 500, which has a higher technology weighting than the Toronto market, ended lower.
"In the Canadian stock market… we're playing a little bit of catch-up to U.S. stocks as they outperformed Canadian stocks in the last five sessions," said Michael White, portfolio manager at Picton Mahoney Asset Management.
The healthcare sector, which includes cannabis producers, ended 2.4% higher. The materials group gained 0.5%.
(Reporting by Fergal Smith; Additional reporting by Amal S in Bengaluru; Editing by Dan Grebler)
Fund Managers See Stocks Outperforming Bonds Despite Economy – Bloomberg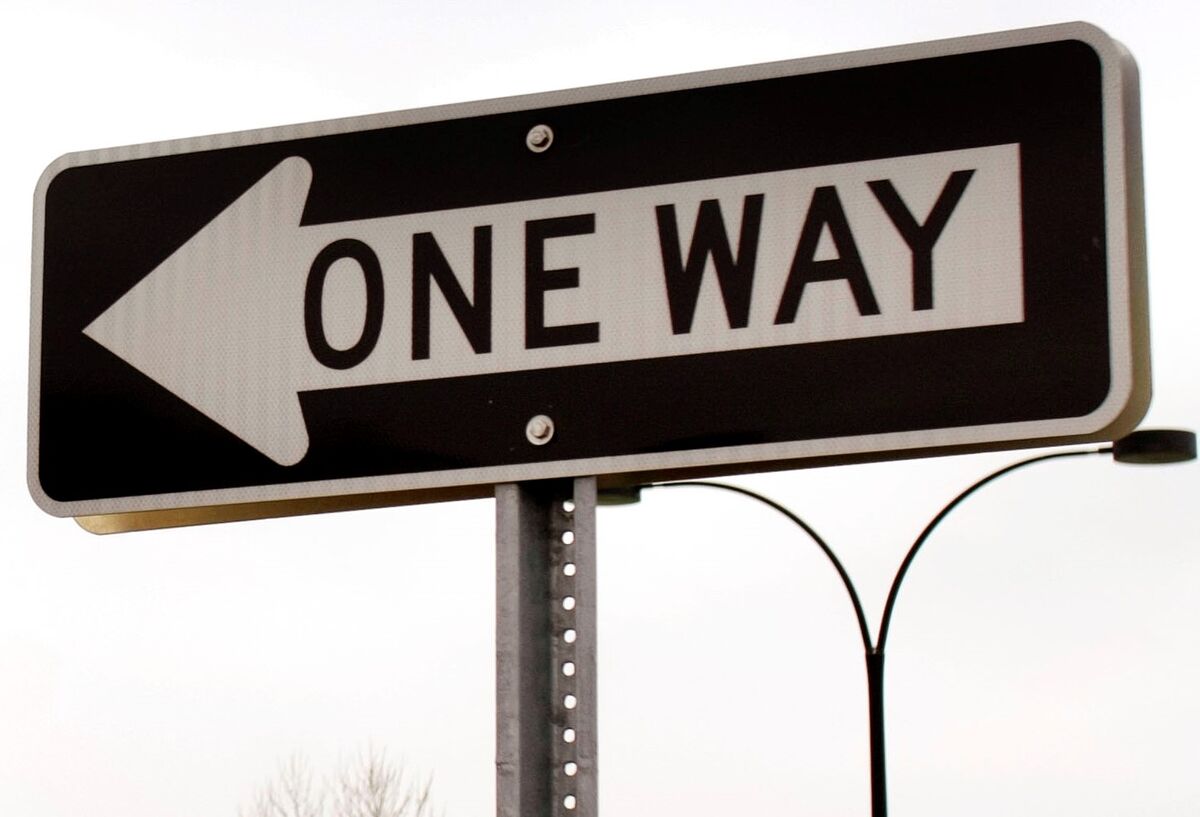 Gently, but steadily, economic expectations are coming down. It may be an overreaction to the wave of Covid-19 caused by the delta variant, or it may be a response to incoming data, or it could reflect dampening hopes for an expansive new fiscal policy in the U.S. as the standing of President Biden also dampens. But for whatever reason, hopes for a big new "reflation" or even a post-Covid "reopening" have dwindled.
One thing remains unchanged by this, however. The great majority of investors are still convinced that there is no alternative to stocks. Even with drabber economic growth in prospect, which should help fixed-income more than equities, the overwhelming consensus still calls for stocks to outperform bonds.
The Economy Looks Solid. But These Are the Big Risks Ahead. – The New York Times
One concern is that political leaders will mismanage things in the world's largest and second-largest economies.
The low-hanging fruit of the pandemic economic recovery has been eaten. As a result, the expansion is entering a new phase — with new risks.
For months, the world economy has expanded at a torrid pace, as industries that were shut down in the pandemic reopened. While that process is hardly complete — numerous industries are still functioning below their prepandemic levels — further healing appears likely to be more gradual, and in some ways more difficult.
Reopening restaurants and performance arenas is one thing. Fixing extraordinary backups in shipping networks and shortages of semiconductors, among the most vivid examples of supply shortages holding back many parts of the economy, is harder.
And a range of risks, including the hard-to-predict dynamics of Covid variants, could throw this transition to a healthy post-pandemic economy off course.
One looming risk is if political leaders mismanage things in the world's largest and second-largest economies. Namely, in the United States, a standoff over raising the federal debt ceiling could bring the nation to the brink of default. And in China, the fallout from the property developer Evergrande's financial problems is raising questions about the country's debt-and-real-estate-fueled growth.
The Organization for Economic Cooperation and Development last week projected that the world economy would grow 4.5 percent in 2022, downshifting from an expected 5.7 percent expansion in 2021. Its forecast for the United States shows an even steeper slowdown, from 6 percent growth this year to 3.9 percent next.
Of course, a year of 3.9 percent G.D.P. growth would be nothing to scoff at — that would be much faster growth than the United States has experienced for most of the 21st century. But it would represent a resetting of the economy.
"We've had liftoff, and now we're at cruising altitude," said Beth Ann Bovino, chief U.S. economist at S&P Global.
After the global financial crisis of 2008-9, the great challenge for the recovery was a shortfall of demand. Workers and productive capacity were abundant, but there was inadequate spending in the economy to put that capacity to work. The post-reopening stage of this recovery is the opposite image.
Now there is plenty of demand — thanks to pent-up savings, trillions of dollars in federal stimulus dollars, and rapidly rising wages — but companies report struggles to find enough workers and raw materials to meet that demand.
Dozens of container ships are backed up at Southern California ports, waiting their turn to unload products meant to fill American store shelves through the holiday season. Automakers have had to idle plants for want of semiconductors. Builders have had a hard time obtaining windows, appliances and other key products needed to complete new homes. And restaurants have cut back hours for lack of kitchen help.
These strains are, in effect, acting as a brake that slows the expansion. The question is how much, and for how long, that brake will be applied.
"The kinds of growth rates we are seeing were a bounce-back from a really severe recession, so it's no surprise that won't continue," said Jennifer McKeown, head of the global economics service at Capital Economics. "The risk is that this becomes less about a natural cooling and more about the supply shortages that we're seeing really starting to bite. That may mean that economic activity doesn't continue to grow as we're expecting it to, as instead there is a stalling of activity and price pressures starting to rise."
The problem is that the supply shortages have many causes, and it is not obvious when they will all diminish. Spending worldwide, and especially in the United States, shifted toward physical goods over services during the pandemic, more quickly than productive capacity could adjust. The Delta variant and continued spread of Covid has caused restrictions on production in some countries. And the lagged effects of production shutdowns in 2020 are still being felt.
Then there are the risks that lurk in the background — the kinds of things that aren't widely forecast to be a source of economic distress, but could unspool in unpredictable ways.
Debt ceiling brinkmanship in Washington is a prime example. Senate Republicans insist that they will not vote to increase the federal debt limit, and that Democrats will have to do so themselves — while also planning to filibuster Democratic attempts to do so.
Failure to reach some sort of agreement would risk a default on federal obligations, and could cause a financial crisis. For that reason, a deal in these cases has always ultimately been done — even if, as in 2011, it created a lot of uncertainty along the way.
The risk here is that both sides could be so determined to stick to their stances that a miscalculation happens, like two drivers in a game of chicken who both refuse to swerve. And to those who are closest to American fiscal policymaking, that looks like a meaningful risk.
"Chances of a default are still remote, and Congress will likely increase the debt ceiling. but the path to a deal is more murky than usual," said Brian Gardner, chief Washington policy strategist at Stifel, in a research note. He added that the political game of chicken could spook markets in coming weeks.
And on the other side of the Pacific Ocean, the Chinese government has its own challenge, as Evergrande struggles to make payments on $300 billion worth of debt.
Real estate has played an outsize role in China's economy for years. But few analysts expect the problems to spread far beyond Chinese borders. The Chinese banking and financial system is largely self-contained, in contrast to the deep global linkages that allowed the failure of Lehman Brothers in 2008 to trigger a global financial crisis.
"Everyone's learned a trick or two since 2008," said Alan Ruskin, a macro strategist at Deutsche Bank Securities. "What you have here is the world's second-largest economy, and one that has lifted all boats, could be slowing more materially than people anticipated. I think that's the primary risk, rather than that financial interlinkages shift out on a global basis."
All of which could make for a bumpy autumn for the world economy, but which in the most likely scenarios would lead to a solid 2022. If, that is, everything goes the way the forecasters expect.