23 Died After Getting Covid Shot in Norway. Here's the Rest of the Story – TheStreet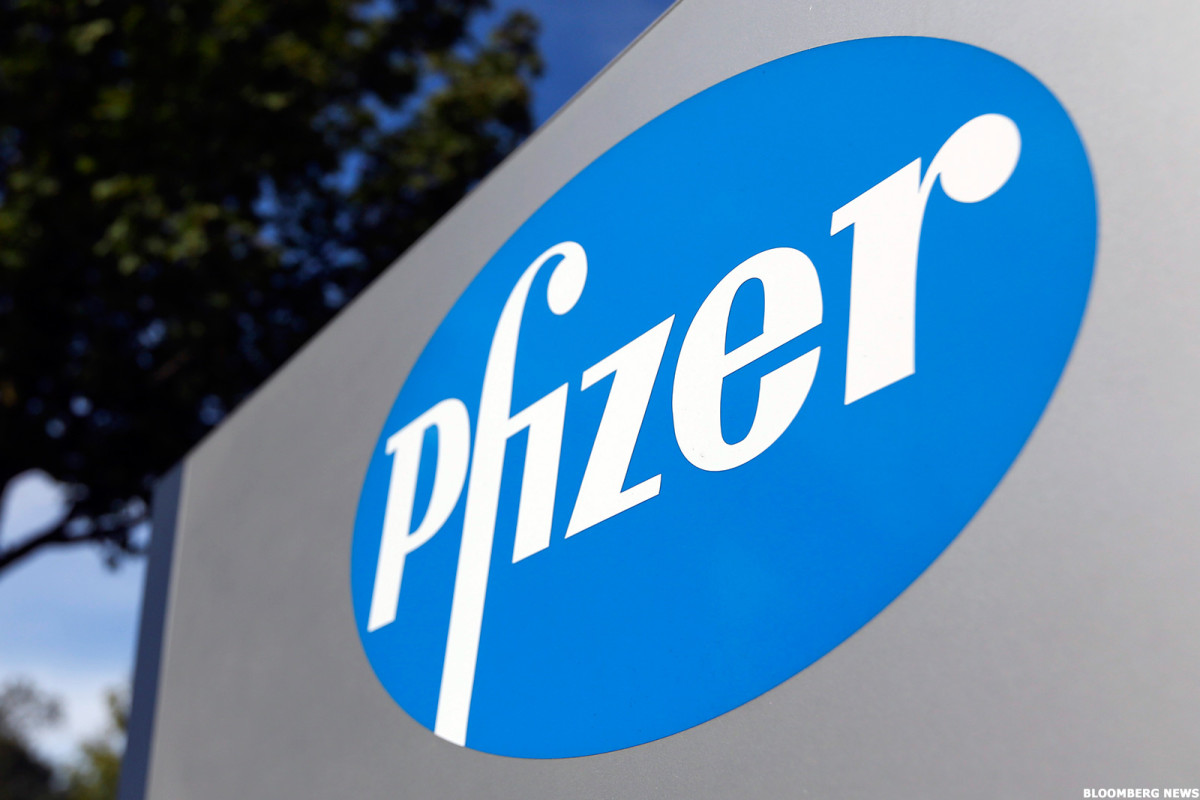 After a striking headline circulated over the weekend — that 23 patients in Norway died after getting a Covid-19 shot — TheStreet reached out to the Norwegian Medicines Agency to find out more details of what happened.
Norwegian health officials say they have now revised guidelines on who should get the Covid-19 shots made by Pfizer (PFE) – Get Report and BioNTech (BNTX) – Get Report, after 23 deaths among the frail and elderly were believed to be "associated with" recent Covid-19 vaccinations. More than half of those who died, 13, have been assessed. The agency believes those fatalities might be linked to common adverse reactions from the vaccine, known as BNT162b2.
A Pfizer spokesperson said that the company and its partner, BioNTech, are "aware" of the deaths and are working with the Norwegian agency to collect necessary information. Pfizer's "immediate thoughts are with the bereaved families," said Jerica Pitts, Pfizer's director of global media relations, in an email to TheStreet on Sunday. But Pitts pointed out that the number of incidents is so far not alarming and to be expected, according to Norwegian health officials.
For perspective, 42,003 people have been given the first dose of the vaccine in Norway as of Friday, so the deaths are a tiny fraction of the total vaccinated. Also, Norway, which has a population of slightly more than 5 million, has fewer than 58,600 total known cases of Covid-19 and under 517 deaths attributed to the virus, according to Johns Hopkins data. That ratio alone appears far worse one than that of the vaccinated vs. deaths potentially linked to the vaccine.
Still, the reports of deaths "suggest" that common adverse reactions to the messenger RNA vaccine may have contributed to a fatal outcome in some frail patients, says Norwegian health officials.
Following is a lightly edited exchange between TheStreet and the Norwegian Medicines Agency about the deaths, which occurred after the first dose of the vaccine, which began getting distributed in Norway on Dec. 27.
TheStreet: Why did the agency put out this notice?
Norwegian Medicines Agency: The Norwegian Adverse Drug Reaction registry is a national health registry, obliged to report statistics to the public. At the highest political level, the public has been promised full transparency of the reported ADRs of the Covid-19 vaccines. … In Norway, we have a "reporting culture" for vaccine ADRs, where the normal procedure is to report all suspected adverse reactions for new vaccines. Health care professionals in Norway have a low threshold for reporting possible adverse reactions, even when the causal relationships appear very unclear.
TheStreet: It sounds like you believe these deaths were likely linked to common adverse side effects of the shots. Could you expand on that? Is there any side effect that you find most concerning?
Norwegian Medicines Agency: For privacy reasons, we can not provide detailed information about this, but … all reports are about elderly people with serious underlying disorders. Most of them have experienced the expected side effects of the vaccine, such as nausea, vomiting, fever and local reactions at the injection site.
All deaths that occur within the first few days of vaccination are carefully assessed. We cannot rule out that adverse reactions to the vaccine occurring within the first days following vaccination may contribute to more serious course and fatal outcome in patients with severe underlying disease.
TheStreet: How old were those who died after getting the shots?
Norwegian Medicines Agency: All deaths fall into the age group of 75 years or older.
TheStreet: Do these deaths make you question how the vaccine is given to that population of the elderly who are sick?
Norwegian Medicines Agency: The Norwegian Medicines Agency approves the vaccine, but the National Institute of Public Health is responsible for the distribution. The Norwegian Medicines Agency and the National Institute of Public Health jointly assess all reports of suspected adverse reactions. As a result, the Norwegian Institute of Public Health has updated the Covid-19 vaccination guide with more detailed advice on vaccinating the elderly who are frail.
We are now asking for doctors to continue with the vaccination, but to carry out extra evaluation of very sick people whose underlying condition might be aggravated by it. This evaluation includes discussing the risks and benefits of vaccination with the patient and their families to decide whether or not vaccination is the best course.
How to get a COVID-19 vaccine in the Greater Toronto Area — if you qualify – CBC.ca
If you weren't born in 1941 or before you probably shouldn't be trying to book a spot for a COVID vaccine right now, but here's a guide for those who qualify or are helping a loved one.
First, a disclaimer: This is perhaps the most complex period of the vaccine rollout, with health officials scrambling to get limited quantities of vaccine into the arms of those deemed at highest risk of getting seriously ill.
This article is the best picture CBC Toronto can provide of vaccine distribution in the Greater Toronto Area as of Friday, with the caveat that the current landscape will almost certainly look different by this time next week (it's unclear, for example, how the newly-approved AstraZeneca vaccine will fit into the rollout).
Here are the key takeaways everyone should know:
COVID vaccines are being offered to those age 80 or older, or those deemed a priority by the province or local health units. If that's not you, you'll have to wait.
Toronto — due to a number of factors — is still vaccinating just a handful of 80-plus people a day at this point. So while seniors in the general public may be able to pre-register for a vaccine, they will face a longer wait than others for their first shot.
You should only be vaccinated in the city you live in. Remember, the overarching goal is still to limit the potential spread of COVID-19, which means staying close to home as much as possible.
One more note: this guide is intended for the general public, and doesn't capture those who will be vaccinated by specialized teams — for example, mobile teams distributing vaccines in homeless shelters or other congregate settings.
Now that that's clear, here's where you should go to book a vaccination spot if you qualify.
Toronto
Toronto Public Health will eventually run mass vaccination sites across the city but isn't at this time due to a lack of vaccine, according to its website.
You can try to pre-register at some Toronto hospitals, including North York General, Michael Garron and Sunnybrook, but expect a broader rollout of vaccination clinics in the coming weeks.
Peel
Peel Public Health is directing residents to vaccination clinics in Brampton and Mississauga.
You can book at Brampton's William Osler Health System, or Mississauga's Trillium Health Partners.
York
York Region is running five appointment-only vaccination clinics and its website features a handy tool to help you find the closest one to you.
Note: You must book online.
Durham
Durham's vaccine plan will launch on March 8 with two clinics set to operate at recreation centres in Clarington and Pickering.
In addition to those aged 80-plus and health-care workers, the region will offer vaccines to all Indigenous adults and adults who rely on home care.
Halton
Halton is running appointment-only vaccination clinics in Oakville, Burlington, Georgetown and Milton. You can book online here.
The public health unit is also offering free transportation to its clinics, though that travel must be booked 48 hours in advance.
Ontario to release updated COVID-19 vaccine rollout plan as province sees 1,250 new cases – CBC.ca
Ontario officials are expected to provide an update on the province's COVID-19 vaccine rollout on Friday, as residents of three health units also wait to see if stay-at-home orders will be lifted for their regions.
Premier Doug Ford is scheduled to hold a news conference beginning at 1 p.m. ET at Queen's Park. Ford's office says he will be joined by the minister of health, chief medical officer of health, solicitor general and the head of Ontario's vaccine task force.
You'll be able to watch the news conference live in this story.
Several recent developments forced members of the vaccine task force to revise Ontario's immunization strategy.
AstraZeneca's vaccine was approved for use by Health Canada late last week, while this morning, the agency will give a green light for use of the one-shot Johnson & Johnson vaccine, sources tell CBC News.
The National Advisory Committee on Immunization (NACI) subsequently recommended that the AstraZeneca vaccine only be used for people under the age of 65. As more real-time evidence on the efficacy of the vaccine has become available, however, pressure has mounted for NACI to change course.
Ontario Solicitor General Sylvia Jones suggested this week that, at least for now, Ontario will use the AstraZeneca vaccine for adults between 60 and 64.
Both France and Germany had originally implemented similar guidance for the vaccine, but have since reversed those decisions, citing evidence from countries such as the United Kingdom and Israel, where the AstraZeneca vaccine is already being administered to adults 65 and over.
And earlier this week, NACI said that provinces can safely extend the time between shots of the Pfizer and Moderna vaccines up to four months.
The move followed an announcement by health officials in British Columbia, who said just days earlier they would implement a 16-week interval to ensure that more people got a first dose of vaccine earlier.
Both vaccines have been shown to be more than 90 per cent effective at preventing severe illness and death from COVID-19 after a single dose.
In a statement issued on Wednesday, the Ontario Ministry of Health said it welcomed the new recommendations from NACI.
"This will allow Ontario to rapidly accelerate its vaccine rollout and get as many vaccines into arms as quickly as possible, and in doing so, provide more protection to more people," a ministry spokesperson said in an email.
Ontario Health Minister Christine Elliott has said repeatedly that an updated rollout plan would be released by the government imminently.
Also today, Ontario's chief medical officer of health, Dr. David Williams, is expected to announce whether stay-at-home orders will be lifted in Toronto, Peel Region and North Bay-Parry Sound.
Local health officers in Toronto and Peel have asked that their respective units be moved to the grey "lockdown" tier of the province's colour-coded restrictions system.
That would mean that the stay-at-home order is lifted and non-essential businesses are allowed to reopen to customers with limited capacity, among other changes. You can read the province's breakdown of each tier of the framework here.
Williams said on Thursday that he remains concerned about the presence of "variants of concern."
"These are not insignificant numbers," he told reporters. "We want to be cautious at this time."
Most new cases in a week
Meanwhile, public health units reported another 1,250 cases of COVID-19 this morning, the most on a single day in a week.
The new cases include 337 in Toronto, 167 in Peel Region and 129 in York Region.
They come as Ontario's lab network completed 64,748 test samples for SARS-CoV-2, the virus that causes COVID-19, and logged a test positivity rate of 2.3 per cent.
The seven-day average of daily cases stands at 1,063.
Johnson & Johnson COVID-19 vaccine becomes 4th to receive Health Canada approval – CBC.ca
Health Canada has approved the use of Johnson & Johnson's COVID-19 vaccine in Canada, CBC News has learned.
Health officials will announce the approval at a media briefing today at 10 a.m. ET, multiple sources with knowledge of the approval confirmed.
The U.S. health-care giant's vaccine is the fourth to be approved in Canada.
The approval is expected to provide a significant boost to Canada's vaccine rollout. Johnson & Johnson's vaccine is widely seen as one of the easiest to administer because it requires only one dose and can be stored for long periods of time at regular refrigerator temperatures.
Canada has ordered 10 million doses from Johnson & Johnson with options for up to 28 million more. Most of those shots are expected to arrive by the end of September.
Regulatory approval in this country follows similar approval by the U.S. Food and Drug Administration on Saturday.
The FDA said Johnson & Johnson's vaccine offers strong protection against serious illness, hospitalizations and death. One dose proved to be 85 per cent protective against the most severe COVID-19 illness in a global clinical trial spanning three continents.
More to come.