$2T needed to reach 2050 target of net-zero economy: RBC – BNN
OTTAWA — A new report says the country will need roughly $2 trillion to put the economy on a path to net-zero emissions in 30 years, including government spending on things like skills training and backstops to prod the necessary investments.
The report from RBC Economics estimates governments, businesses and communities would have to spend at least $60 billion annually to cut emissions by 75 per cent of current levels and reach the 2050 target of net zero.
Money will be needed to build out the electricity system to handle the expected rise in electric vehicles, which will also need some subsidies to get them off assembly lines and onto Canadian roads, the report says.
There will also have to be investment in retrofitting old buildings faster than current federal plans predict, retraining 100,000 workers with new skills for fast-growing green sectors, and skills training programs to add 200,000 more into the labour force by 2030.
The numbers add up to a massive effort to meet the Trudeau Liberals' short-term and long-term promises on climate change, but one the Royal Bank report estimates is possible if the government eyes a few key areas.
It's not about ideology, it's about math. And we've done the math and said, OK, here is how we can get those numbers down towards zero, and this is what it is going to cost," said John Stackhouse, senior vice-president in the office of the CEO at Royal Bank.We think that it's doable. So let's focus in a very kind of business-minded way on the key drivers of emissions change."
Parliament approved legislation last spring that required the country to eliminate as many greenhouse gas emissions as possible, and capture whatever is left to get to net zero by 2050.
The Liberals haven't outlined the course to the long-term goal, and won't before a United Nations climate change conference, known as COP26, looming at the end of the month in Glasgow, Scotland.
The government has increased its emissions-reduction targets for 2030 as required by the climate agreement.
Internal government documents suggest the Liberals are acutely aware of the cost to shift the country to net zero and have looked to push banks and other private sector investors to help with funding and financing.
Finance Minister Chrystia Freeland's officials wrote in a September 2020 briefing note that the country's financial sector, including banks, will need to play a major role" to create a net-zero economy. The briefing note created ahead of Freeland's meeting with bank CEOs also noted how their institutions needed to do more tofoster the right conditions to support the acceleration of sustainable investment."
Unlocking some of the needed spending will require federal politicians to create new platforms to channel private investment into green endeavors that may be akin to the Canada Infrastructure Bank.
The Liberals created the agency in 2017 to use federal dollars as a way to entice funding from private-sector investors, but its efforts and existence have become highly politicized with vows from the NDP and Conservatives to dismantle it if either are elected to govern.
Stackhouse said the country needs organizations similar to the infrastructure bank that can be semi-autonomous in terms of investment selections, but subject to government oversight.
Whatever gets created to spur investment has to survive successive governments through to 2050, and should be depoliticized for a better chance of success, he said.
"This is a 30-year project. There will be different governments during those 30 years. So let's create entities that can channel both public investment and crowd-in private investment to focus on the key strategic drivers," Stackhouse said.
But the report also warns of moving too fast, too soon. If there was a sudden and severe decline in oil and gas production, government revenues would fall by about $8 billion annually, which the report says could hamper, not help, the transition.
'Degrowth' Is a Misguided Way to Decarbonize the Economy – Bloomberg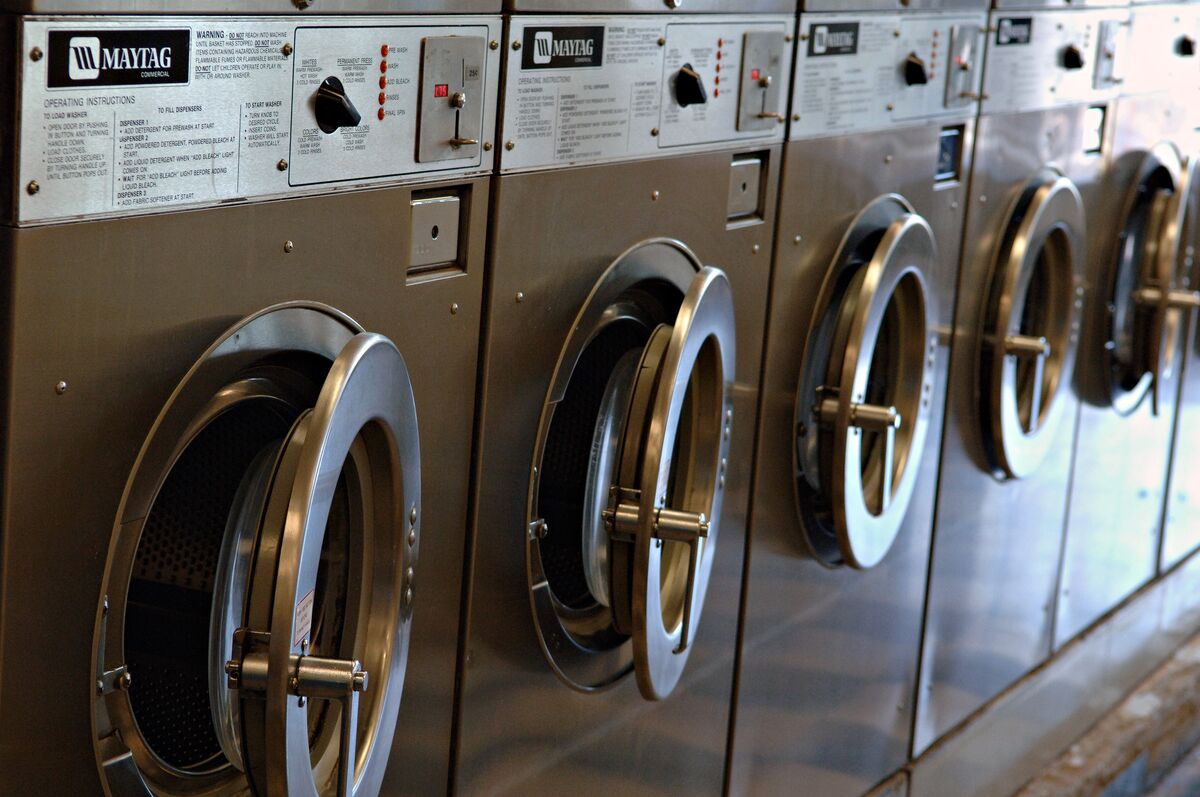 Sign up to receive the Green Daily newsletter in your inbox.
Spend any time discussing climate policy and you're sure to discover the "degrowth" movement. Its vocal proponents are hard to miss, online and off. Its core tenets might be harder to pin down, but the tagline captures the gist: Economic growth is the problem. The only way to decarbonize the economy: Degrowth!
Omicron could pose 'significant' threat to global economy, Yellen says – Reuters
Dec 2 (Reuters) – The Omicron variant of COVID-19 could slow global economic growth by exacerbating supply chain problems and depressing demand, U.S. Treasury Secretary Janet Yellen told the Reuters Next conference on Thursday.
Yellen cited a great deal of uncertainty about the impact of the highly contagious variant, first detected in South Africa, given the severe U.S. economic slowdown caused by the emergence of the Delta variant of COVID-19 earlier this year.
"Hopefully it's not something that's going to slow economic growth significantly," Yellen said, adding, "There's a lot of uncertainty, but it could cause significant problems. We're still evaluating that."
Register now for FREE unlimited access to reuters.com
Register
Yellen said the new strain of the coronavirus could exacerbate supply chain problems and boost inflation, but it could also depress demand and cause slower growth, which would ease some of the inflationary pressures.
The spread of Omicron has roiled financial markets and prompted governments around the world to tighten travel and workplace restrictions. The United States reported its first case of community transmission of the new variant on Thursday.
Yellen, the former head of the Federal Reserve, also told the virtual global conference that she is ready to retire the word "transitory" to describe the current state of inflation plaguing the U.S. recovery from the COVID-19 pandemic, echoing comments from Fed Chair Jerome Powell earlier this week.
"I'm ready to retire the word transitory. I can agree that that hasn't been an apt description of what we're dealing with," Yellen said.
Powell told lawmakers this week the word meant different things to different people, sowing some confusion, and it was a good time to explain more clearly what was meant. read more
STRONG ECONOMY
Yellen insisted that stimulus spending by the Biden administration early this year was not the major driver boosting consumer prices, which hit 31-year highs in October and are running at more than twice the Fed's flexible inflation target of 2% annually. She blamed the surging prices mainly on supply chain issues and a mismatch between supply and demand.
Yellen said the $1.9 trillion American Rescue Plan passed by Congress earlier this year had helped vulnerable Americans get through the worst of the pandemic and fueled the strong U.S. economy.
While it may have contributed to inflation "somewhat," she said the surge was largely due to the pandemic and the massive shift in consumption towards goods and away from services.
She said the Fed should keep a close eye on rising wages to avoid the kind of damaging and long-lasting "wage-price spiral" seen in the 1970s.
Yellen, who led the Fed from 2014 to 2018, said it was up to the U.S. central bank to decide what to do about interest rates, but noted that a strong U.S. economy, which would likely prompt rate hikes, is generally a good thing for the rest of the world. read more
President Joe Biden's administration is working closely with the private sector to curb price increases, Yellen said, citing efforts to accelerate the loading of containers at ports and encourage domestic production of semiconductors.
She said lowering Trump-era tariffs on imported goods from China through a revived exclusion process could help ease some inflationary pressures, but would not be a "game-changer." [nL1N2SN1M6]
While she is "open" to a visit to China to meet with government officials there on economic issues, Yellen said a trip is not currently on her agenda. But she said she would continue to engage with her Chinese counterpart, Vice Premier Liu He, on issues such as technology practices, securities markets and exchange rate practices as well as efforts to rebalance China's economy toward consumer spending.
Yellen also told the Reuters Next audience that her mind is not yet made up on whether the Fed should create a digital dollar, following China and some other countries in developing central bank digital currencies.
She said the advantages and disadvantages of such a move needed to be weighed, including possible negative effects on the banking system, and that consensus among the Fed, the Biden administration and Congress was needed to proceed. read more
Register now for FREE unlimited access to reuters.com
Register
Reporting by Alessandra Galloni, additional reporting by David Lawder, Andrea Shalal and Daniel Burns; Editing by Paul Simao
Our Standards: The Thomson Reuters Trust Principles.
Dollar gains as Fed hawks circle before jobs report; Aussie slumps
The dollar leapt against its more risk-sensitive Australian and New Zealand counterparts on Friday, ahead of key U.S. jobs data that could clear the path to earlier Federal Reserve interest rate hikes, even as Omicron uncertainties cloud the outlook.
Fed officials speaking on Thursday joined Chair Jerome Powell in striking hawkish stances, with San Francisco Fed President Mary Daly saying it may be time to "start crafting a plan" to raise rates to combat inflation, and Richmond Fed President Thomas Barkin throwing his support behind "normalising policy."
Meanwhile, the continued spread of the Omicron COVID-19 variant globally buoyed havens like the dollar and yen and pressured riskier currencies. Omicron has quickly established itself as the dominant strain in South Africa, where it was first discovered last month, and has now been found in five U.S. states including Hawaii.
"G10 FX is very much risk-off" on "renewed jitters about the Omicron cases popping up in very distant parts of the U.S., and how we might have only seen the first phase of policy restrictions in response," said Sean Callow, a currency strategist at Westpac in Sydney.
The dollar index, which measures the greenback against six major peers, gained 0.09% to 96.173, setting it up for a 0.11% advance for the week. That would be a sixth weekly gain, the longest stretch since January 2015.
"If you strip out the noise in the market at the moment, which is driven very much by uncertainties around Omicron, the dollar is in a fairly bullish cycle," said Kyle Rodda, a market analyst at IG in Melbourne.
"That's on the basis that clearly U.S. economic outperformance, especially within the developed world, is fairly entrenched for the time being, and we're really pricing in that the Fed is going to increase the pace of the tapering programme in December and set up rate hikes well before the middle of next year."
Money markets see high odds that the Fed will raise the target rate by a quarter point at its June meeting.
Powell reiterated in testimony to Congress on Wednesday that he and fellow policymakers will consider swifter action at their Dec. 14-15 meeting.
Economists in a Reuters poll estimate the United States created 530,000 new jobs last month, continuing a run of strong data.
The dollar was flat at 113.21 yen.
The euro was little changed at $1.12975, consolidating after its drop to an almost 17-month low at $1.1186 last week.
The Aussie dropped 0.26% to $0.7076, a fourth losing session, and earlier touched a 13-month low of $0.70625.
"We continue to expect near‑term AUD moves will be driven by Omicron and the risk remains a dip below $0.7000," Commonwealth Bank of Australia strategist Joseph Capurso wrote in a report.
Both the European Central Bank and Reserve Bank of Australia, which decides policy on Tuesday, have stuck to dovish stances, pushing back against market bets that policymakers will be forced to bow to inflationary pressures.
New Zealand's kiwi dollar fell 0.33% to $0.6795.
(Reporting by Kevin Buckland; Editing by Shri Navaratnam and Sam Holmes)