5 Tips For Seizing One Of The Greatest Investment Opportunities Of Our Lifetime – Forbes
With all the uncertainty that 2020 has brought us, figuring out where to invest your money has become increasingly difficult to figure out. Most financial advisors would tell you to invest in publicly traded companies or mutual funds, but both are heavily overvalued right now.
Thankfully, there's a better alternative out there: buying a small business.
One of the best books I've read recently is Walker Deibel's Buy Then Build. Walker, who's the Founder of Acquisition Lab, takes readers through the process of acquisition entrepreneurship. As the title suggests, this process is all about buying an existing business and growing it from 1 to 100, rather than trying to start one from scratch and growing it from 0 to 1.
Look at these mind-blowing statistics about businesses over the next decade:
45% of the economic engine of the U.S. resides with the Baby Boomers.
As Baby Boomers retire, over $10 trillion in business value will change hands.
Each year, about 418,000 businesses under $1MM in revenue will need to be sold.
There's a reason that Walker calls acquisition entrepreneurship one of the "greatest investment opportunities of our lifetime." We've hit the tipping point with online marketing, but there's a whole other asset class out there of businesses that found product-market fit before the internet existed. As those owners look to sell and move on, you can be there to take the reigns of that business and continue to grow it. It's a simple process, but it's not easy.
In his work helping buyers find businesses to purchase, Walker knows what works best and what doesn't. Here are his five biggest tips for getting into acquisition entrepreneurship.
#1: Know What You Bring to the Table
Before you ever start searching for a business to buy, you need to understand yourself. I've written before about your Investor DNA, which is where your abilities and skills overlap with your interests. You don't want to buy a business that doesn't match your DNA. For example, I know that my investor DNA doesn't include real estate, so I'm not looking at those businesses.
As we'll see in just a moment, it's important to look at yourself as the CEO of the company you're considering buying. What do you bring to the table? Being able to answer that question will help narrow your search to only the businesses that would be a good fit for you.
Walker says the best thing he did after getting his MBA was NOT running out to buy a business. Instead, he worked for someone else to discover where his passion and skills were. He "broke things on someone else's dime" before he bought his first business.
Sure, you might get paid less than you want going this route. But you're getting paid in insight and on-the-job education, which will pay off as you move to the next phase.
#2: Sell Yourself, Don't Look to Be Sold
Once you know yourself, you can sell yourself to business owners, which is something that so many buyers get backwards. Walker says most buyers approach this process like investing in a startup. They (metaphorically) put their feet up on the desk and ask, "Why should I invest in you?" But acquisition entrepreneurship works the opposite of how angel investing does.
This isn't "sell me on the opportunity, then I'll invest my money." Instead, look at the process like you're interviewing to be the CEO of the company. In most cases, the seller built their business from scratch and it's their baby. It's put their kids through college. They love this business.
Yes, money is a big part of getting a deal worked out. But sellers are also going to make decisions based on the qualitative things that they see. Nobody wants to sell their business to someone they think is going to run it into the ground. So, make sure you do everything you can to instill confidence in you as the buyer and your ability to grow the business.
#3: Work with a Sense of Urgency
Walker says nine out of ten people who start looking to buy a business never pull the trigger. The mindset of "sell me, then I'll invest" mentioned above is part of the problem. The other part is that they don't work with a sense of urgency. Their general attitude tends to be, "This will happen when it happens. I'm waiting for that perfect business to appear."
This thinking does nothing but stop you from taking action. Walker compares it to when you're a kid and you think there's only one person out there for you to marry: your soulmate. When you get to be 40, you realize there's probably a dozen or so people with whom you could make a marriage work. (As a romantic, I want it noted I disagree with this notion!)
Instead of waiting for things to happen, work with urgency. Tell yourself, "I'm going to buy a business in the next six months." With that kind of aggressive timeline, you'll have to find a business within ninety days in order to start the closing process and wrap up on time.
Walker has seen it countless times: people who operate like that find a business to buy.
#4: Do Your Due Diligence
Once buyers get to a letter of intent (LOI), many of them make a fatal mistake: they stop doing their due diligence. They already know they're going to buy the business, so they take a laissez-faire approach to financially, legally and operationally vetting the company.
Don't get lazy in the home stretch, because when you do, here's what happens: you'll get to the closing table and get cold feet. For a reason you can't articulate, you won't feel good about signing the paperwork. There's a level of discomfort there you can't get past.
That discomfort comes from not doing your due diligence! There's always going to be a leap of faith when you buy a company, so you will feel some nerves. But when you jump in and do a thorough job examining every aspect of the company, you will be comfortable when it comes time to put pen to paper. Nervously excited? Sure, but not uncomfortable.
#5: Don't Assume Ill Intent by the Seller
It's safe to assume that 99% of people who are selling their business are not evil. They're not trying to hide something, or get out the door before a tidal wave crushes them.
But many buyers make these assumptions about sellers. After all, if things are as good as the seller says they are, then why would they be selling the business?
Here's why: entrepreneurship has a life cycle. If you've ever started a business, you know this to be true. You start one company, your growth reaches a steady point, and you start planting seeds somewhere else. At some point, you realize the seed you planted has the chance to turn into something really big, but to get it there, you need to sell the business you have.
So, you exit the company and let someone else come in who can take what you've built to the next level. The same thing will happen with the business you're leaving this one to focus on.
And that's not to mention that some business owners want to retire! They want to enjoy the fruits of their labor and step back from the day-to-day operations. As we saw in the introduction, Baby Boomers control almost half of this country's economic engine, and by 2030, all of them will be at least 65 years old (i.e. the age by which most people hope to be retired).
So, don't assume ill intent by the seller. That's a quick way to kill a prospective deal.
Where to Find Businesses
Be mindful of these five tips and you'll be way ahead of the curve compared to other acquisition entrepreneurs. As you start to search for deals, I recommend working with a business broker like Walker, who could also be called an intermediary, investment banker, or M&A advisor.
There's a lot of buzz out there about "proprietary deal flow" (i.e. finding off-market deals), but the truth is that trying to buy from someone who hasn't spoken with a business broker is likely to be difficult because they'll have an inflated sense of what their business is worth.
In Walker's experience, it's not uncommon for a business owner to assume their business is worth 20 times EBITDA (earnings before interest, taxes, depreciation and amortization). That's true for publicly traded firms with a billion dollars in revenue, but for the million dollar in revenue companies you're going to be looking to buy, it's closer to 2.5 to 4 times EBITDA.
In other words: you can go shopping yourself, but be very careful.
Province announces approx. $1.9M investment in local townships – KitchenerToday.com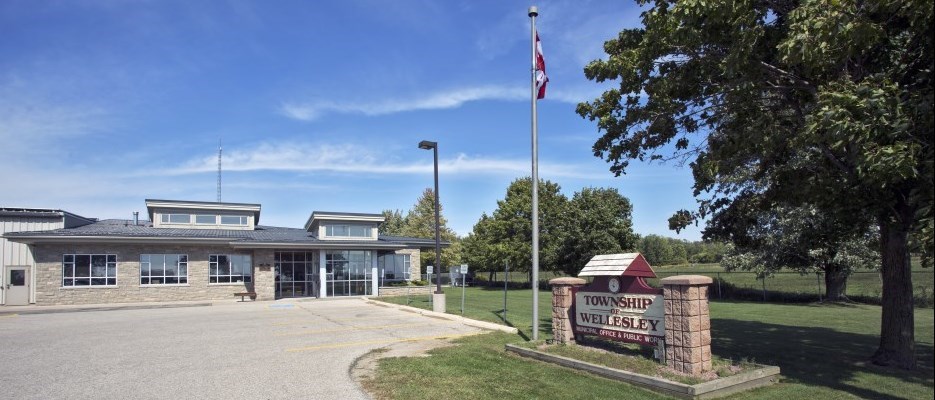 A funding boost to our local townships announced by the provincial government today, as MPP for Kitchener-Conestoga Mike Harris Jr. announced almost $1.9 million dollars in investments for infrastructure projects in the townships of Wellesley, Wilmot and Woolwich. Those funds made available through the Ontario Community Infrastructure Fund (OCIF) are said to come through the province's continuing effort to support municipalities "as they build and repair roads, bridges, water and wastewater infrastructure."
In a release, MPP Harris Jr. said the funding will help local municipalities in moving forward with their infrastructure priorities and asset management planning needs in 2021. Of the nearly $1.9M investment, Wellesley will receive $518,917, Wilmot will be receiving $728,765 and $630,843 will go to Woolwich.
"This is part of my commitment to support our local municipalities and make our community the best place to live and grow." said Harris.
Part of a larger investment effort, the funds come as part of the province's approximately $200 million commitment to 424 communities to help address core infrastructure products and other planning needs this year. Also commenting on the province-wide effort was the Minister of Infrastructure Laurie Scott, who said the investment in infrastructure projects has the government "strengthening and building communities."
"This is part of our ongoing commitment to support small, rural and northern municipalities across Ontario, providing stable funding needed to build long-term economic resilience."
Funding through the Ontario Community Infrastructure Fund provides stable and predictable funding for rural and northern communities with populations under 100,000. The province also provides funding to communities through the Canada Infrastructure Program – a $30-billion, 10-year program shared between federal, provincial and municipal governments.
Ovintiv faces proxy challenge from investment firm Kimmeridge – The Globe and Mail
Kimmeridge Energy Management Co on Tuesday launched a proxy fight against Ovintiv Inc to win three seats on the oil producer's board.
The private investment firm urged Ovintiv to alter its capital spending, focus on governance and said that the board had allowed Ovintiv to become an environmental laggard, trailing peers on key environmental metrics.
Kimmeridge has nominated its founder Ben Dell, Cambiar Investors' Katherine Minyard and Columbia University research scholar Erin Blanton as independent directors to Ovintiv's board.
Ovintiv, responding to the Kimmeridge notice, said it will carefully review the nominations.
Kimmeridge owns 2.5% of Ovintiv's common shares and is one of the oil driller's top ten shareholders.
"Despite our best efforts to engage constructively with the company, the Board was dismissive of our recommendations to help position Ovintiv as a leading E&P," said Mark Viviano, managing partner and head of public equities at Kimmeridge.
Earlier this month, Kimmeridge had urged Ovintiv to focus on capital allocation, management compensation issues and establishing environmental strategy.
Your time is valuable. Have the Top Business Headlines newsletter conveniently delivered to your inbox in the morning or evening. Sign up today.
NEW Fidelity Investment Solutions: Fidelity Multi-Asset Innovation Fund and Fidelity All-in-One ETFs – Canada NewsWire
TORONTO, Jan. 26, 2021 /CNW/ – Fidelity Investments Canada ULC ("Fidelity"), one of Canada's top investment management firms, today launched new investment products available to Canadian financial advisors and investors – Fidelity Multi-Asset Innovation Fund, Fidelity All-in-One Balanced ETF/ETF Fund and Fidelity All-in-One Growth ETF/ETF Fund.
"In today's uncertain times, Canadian financial advisors and investors are looking for more stability to help them achieve their investing and life goals − balanced funds are an ideal solution for this. Moreover, investors are looking to invest with managers that have the experience and global resources to navigate and capitalize on the constant changes all around us", said Kelly Creelman, Senior Vice President, Products & Marketing. "With today's launch of Fidelity's new products, we are meeting demand by offering advisors and investors convenient ways that can help them grow their savings in a balanced manner."
Fidelity Multi-Asset Innovation Fund
Fidelity Multi-Asset Innovation Fund harnesses the experience of renowned portfolio managers Mark Schmehl, Jeff Moore and Michael Plage. This new fund leverages the vast research resources of Fidelity that span across asset classes and the globe. This global balanced mandate aims to achieve a high total investment return by investing primarily in, or providing exposure to, a mix of equity and an expansive set of fixed income securities of U.S. and other issuers from around the world.
"Mark Schmehl's strong historical track record in equities coupled with the fixed income investing acumen of Jeff Moore and Michael Plage form the basis of the new Fidelity Multi-Asset Innovation Fund, "said Creelman. "By bringing Mark's focus on positive change and Jeff's and Michael's focus on income and risk mitigation, this Fund can serve as a core holding for advisors and investors aiming for strong risk-adjusted returns with lower volatility."
When investing in equity securities, portfolio manager Mark Schmehl seeks to identify companies that are positioned to benefit from innovative emerging technologies or business models. On the fixed income side, portfolio managers Jeff Moore and Michael Plage aim to generate income while focusing on mitigating risk through investing in global investment grade bonds, higher yielding lower quality fixed income securities and more.
Fidelity All-in-One ETFs
Fidelity All-in-One ETFs are a convenient and cost-efficient one-ticket solution for advisors and investors looking for exposure to a globally-diversified portfolio of stocks and bonds. These ETFs, sub-advised by Geode Capital Management LLC, will provide broad market exposure that goes beyond a passive approach, by harnessing the power of Fidelity Factor ETFs and Fidelity's systematic and active fixed income management. We have combined the best features of an ETF – choice, simplicity, and cost – with the attraction of professional management. The Fidelity All-in-One ETFs are designed with strategic asset allocation and portfolio rebalancing with indirect management fees from the underlying ETFs. These funds are expected to begin trading on the NEO Exchange effective January 26, 2021. They are also available in mutual fund versions.
Fidelity All-in-One Balanced ETF (FBAL) aims to achieve capital growth through total returns by using a strategic allocation approach. It invests primarily in underlying Fidelity ETFs that provide exposure to a diversified portfolio of global equity and fixed income securities. It generally follows a neutral mix of 60% global equity securities and 40% global fixed income securities.
Fidelity All-in-One Growth ETF (FGRO) seeks capital growth through a strategic allocation approach with generally more emphasis on equities. It invests primarily in underlying Fidelity ETFs that provide exposure to a diversified portfolio of global equity and fixed income securities. It generally follows a neutral mix of 85% global equity securities and 15% global fixed income securities.
For more information, visit fidelity.ca
About Fidelity Investments Canada ULC
At Fidelity, our mission is to build a better future for Canadian investors and help them stay ahead. We offer investors and institutions a range of innovative and trusted investment portfolios to help them reach their financial and life goals.
As a privately-owned company, our people and world class resources are committed to doing what is right for investors and their long-term success. Our clients have entrusted us with $175 billion in assets under management (as at January 19, 2021) and they include individuals, financial advisors, pension plans, endowments, foundations and more.
We are proud to provide investors a full range of investment solutions through mutual funds and exchange-traded funds, including domestic, international and global equity, income-oriented strategies, asset allocation solutions, managed portfolios, sustainable investing and our high net worth program. Fidelity Funds are available through a number of advice-based distribution channels including financial planners, investment dealers, banks, and insurance companies.
Read a fund's prospectus and consult your financial advisor before investing. Exchange-traded funds are not guaranteed, their values change frequently, and past performance may not be repeated. Commissions, management fees, brokerage fees and expenses may all be associated with investments in exchange-traded funds and investors and may experience a gain or loss.
Find us on social media @FidelityCanada
SOURCE Fidelity Investments Canada ULC
For further information: Chris Pepper, Vice-President, Corporate Affairs Fidelity Investments Canada ULC T: (416) 307-5388, M: (416) 795-7762, E: [email protected]
Related Links