A roundup of COVID-19 developments for Friday July 10, 2020 – Winnipeg Free Press
I suppose we shouldn't be surprised that the bureaucratic heads of our health care systems have become household names — and even heroes — during the pandemic
Dr. Brent Roussin, Manitoba's chief public health officer, probably has better name recognition these days than many in Premier Brian Pallister's cabinet. In Vancouver, the larger than life faces of British Columbia's top doctor, Dr. Bonnie Henry, and Dr. Theresa Tam, Canada's chief public health officer, are celebrated on a mural. And south of the border, the world has frequently been hanging on every word from Dr. Anthony Fauci, the 79-year-old who is the top adviser to the White House's coronavirus task force.
Alas, for the past two months, Donald Trump has left the good doctor hanging.
As Hannah Kuchler reveals in her interview with Fauci published by the Financial Times today, there's now more than social distance at play between the straight-talking scientist and Trump.
"Fauci last saw Trump in person at the White House on June 2 — and says he has not briefed the president for at least two months," writes Kuchler. "He tells me this in a matter-of-fact tone, but I suspect that his indifference is feigned. While Trump holds potential superspreader events, Fauci meets with the task force run by the vice-president. He says he is 'sure' that his messages are passed along — but Trump is evidently not listening. On July 4, the president declared that 99 per cent of Covid-19 cases were 'harmless.'"
The supposed one per cent of COVID-19 cases that by extension are harmless have now led to nearly 134,000 deaths in the country Trump leads.
In that interview, the leading public health official now serving his sixth president says he understands why Fauci-mania has taken off during what he describes as a perfect storm.
"I believe, in fact I'm certain, that the country, in a very stressful time, needed a symbol of someone who tells the truth, which I do."
I'm betting these would be far less stressful times for all if Trump had been willing to spend as much time with Fauci as he has been with Fox's Sean Hannity over the past two months.
— Paul Samyn, Winnipeg Free Press editor
---
THE LATEST NUMBERS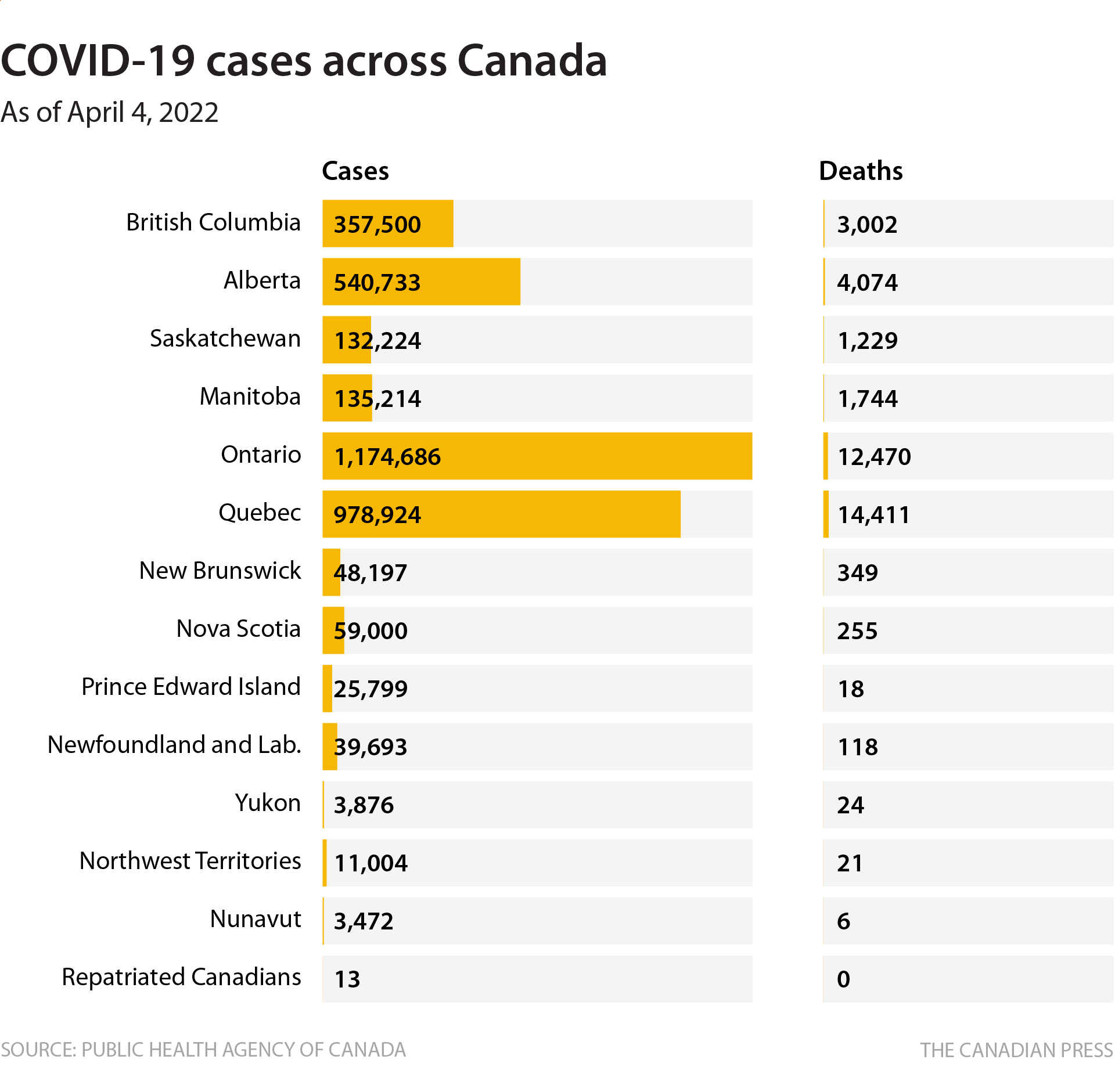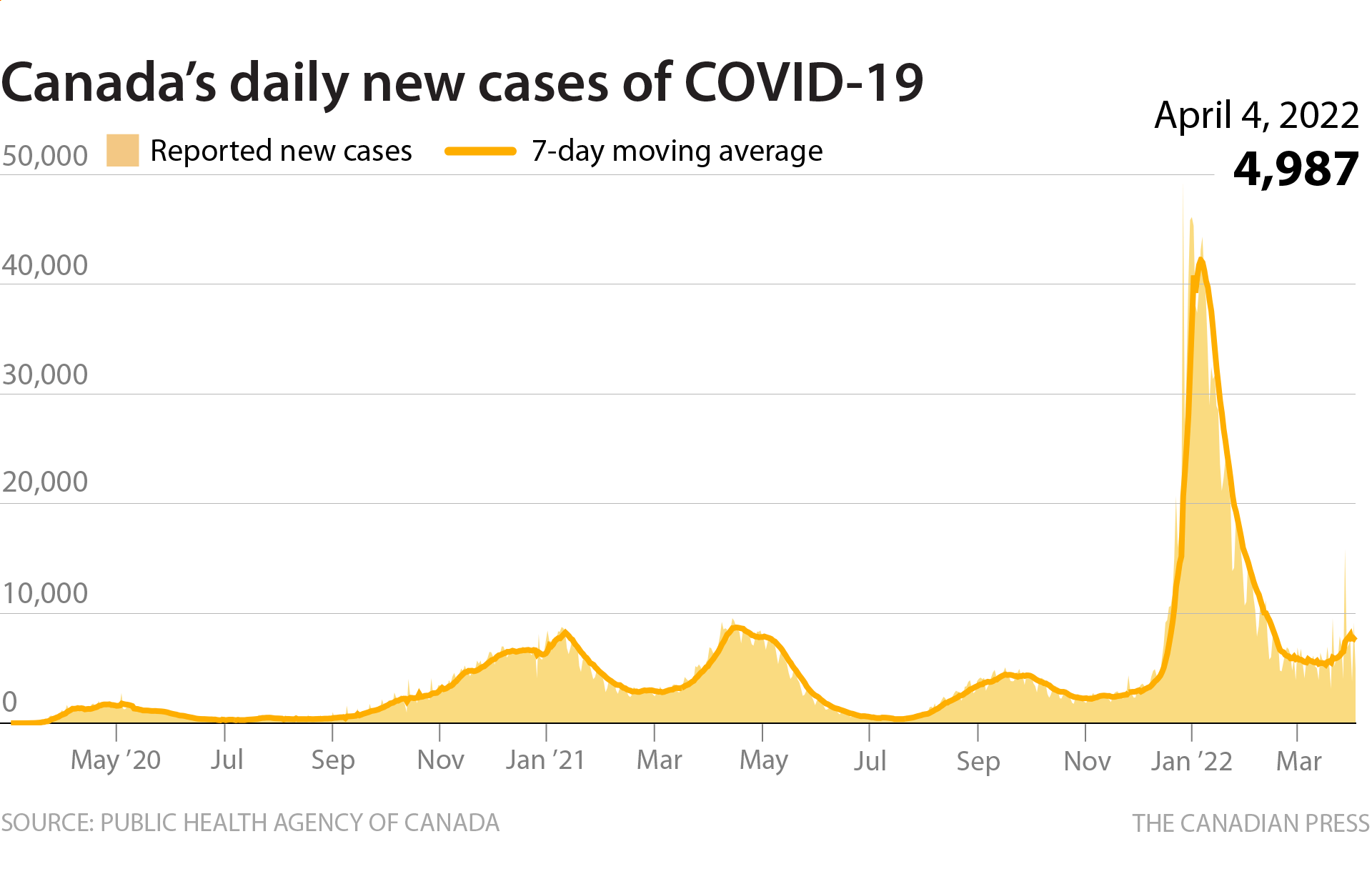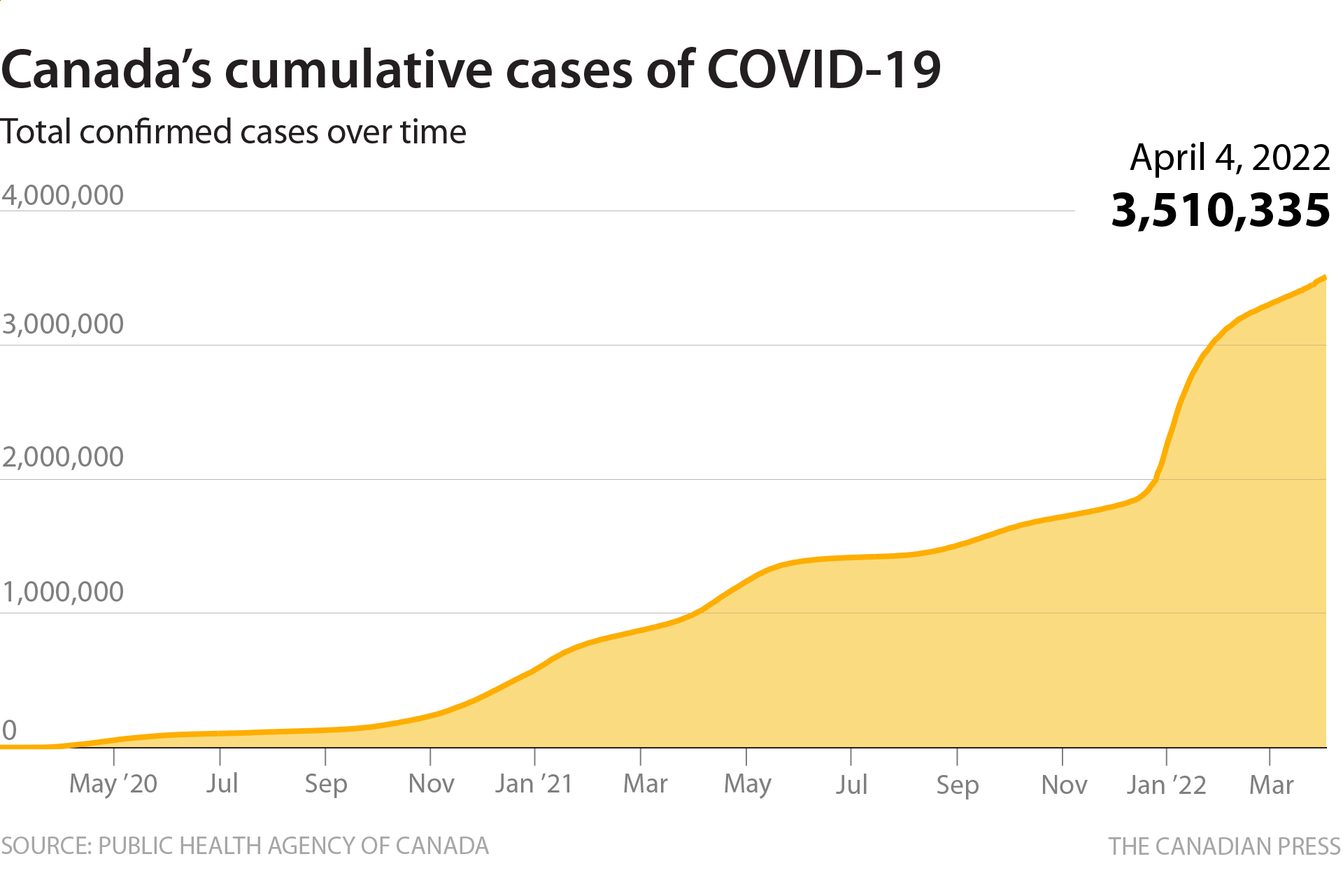 Note: Manitoba and Canada figures may not match due to differences in data sources.
THE LATEST IN MANITOBA
● Manitoba continues its streak of COVID-19 free days. No cases of the virus have been identified in July. The number of cases in Manitoba remains at 325. There are four active cases, but none that require hospitalization. A total of 314 individuals have recovered from COVID-19. Seven people have died. A further 928 laboratory tests were performed on Thursday, bringing the total number of tests since early February to 69,036.
THE LATEST ELSEWHERE
● Starbucks will be requiring customers to wear facial coverings while visiting all company-owned café locations in the U.S., beginning Wednesday. The company said in a blog post that at select locations where a local government mandate is not in place, customers not wearing a facial covering will have various options to order their items, including drive-thru and curbside pickup.
● An online poll by Leger and the Association for Canadian Studies released this week found 86 per cent of respondents in Canada are opposed to letting U.S. tourists north of the border. An Abacus Data poll out Friday found much the same thing. And when Rep. Brian Higgins, a New York Democrat, updated his bipartisan call for a plan to reopen the border, the ensuing Twitter barrage of sarcasm, satire and outright anger belied Canada's reputation as a bastion of civility, replete with memes of building walls, slamming doors and Bugs Bunny taking a handsaw to the 49th parallel. "I don't blame them for wanting us out of there," the congressman said Friday.
● Unions representing Ontario's health-care workers are consulting with their memberships about taking political action in response to the province potentially extending its emergency act. The Ontario Council of Hospital Unions/Canadian Union of Public Employees says that under the emergency orders their collective bargaining agreement with the province is suspended. Michael Hurley, president of the unions, says that while that was acceptable in the early stages of the COVID-19 pandemic, it's now a detriment to health-care workers. He says that nurses and other care workers can have their shifts changed, be moved from site to site, or have vacation requests denied under the act.
● Nevada Gov. Steve Sisolak says the state will re-implement restrictions on bars and restaurants in certain counties to prevent further spread of the coronavirus after a spike in confirmed cases. Sisolak's newest order began Friday at midnight. It requires bars that do not serve food to close their doors. Restaurants will stop serving parties of six or more. The directive includes Washoe and Clark County, home to Reno and Las Vegas. The directive is the second time Nevada has tightened restrictions since the state began reopening. The number of confirmed cases rose, prompting the governor to announce a statewide mask mandate on June 24.
● A medical association that the White House has cited in its press to reopen schools is pushing back against President Donald Trump's repeated threats to cut federal funding if schools don't open this fall. In a joint statement with national education unions and a superintendents group, the American Academy of Pediatrics on Friday said decisions should be made by health experts and local leaders. The groups argued that schools will need more money to reopen safely during the coronavirus pandemic and that cuts could ultimately harm students. "Public health agencies must make recommendations based on evidence, not politics," the groups wrote in the statement.
ODDITY
"No shirts, no shoes, no mask — no service."
— Michigan Gov. Gretchen Whitmer, mandating businesses open to the public deny service or entry to customers who refuse to wear one.
QUOTE, UNQUOTE
LOCAL NEWS
NATIONAL NEWS
INTERNATIONAL NEWS
COVID-19 BASICS
Living with face masks: How to stow them, reuse disposables and more – CBC.ca
Now that wearing a mask to the mall, to the hairdresser and to school will be a regular occurrence for the next two years or more, a lot of questions have arisen about how it will fit into our busy lives.
Masks have recently become mandatory indoors in many cities across Canada and in the entire province of Quebec. The Public Health Agency of Canada is also recommending masks in schools for children over age 10, something that some provinces have already mandated.
Most of us have a handle on the basics, such as what types of masks there are and how to safely put them on and take them off.
We've also previously answered questions about:
The best materials.

Whether to use a filter.

How to sneeze or cough with a mask

How to stop your glasses from fogging up while wearing one.

Whether to wear goggles or face shields with your mask.
That said, now that we're out and about while wearing masks a lot more than before, here are the answers to some more questions you might have.
Is it safe to pull down my mask and keep it under my chin?
You've probably seen lots of people doing this as they move back and forth between indoor spaces where masks are typically required and outdoors spaces where they're not.
Is this safe?
"No, that is probably the worst thing you could do with the mask," Dr. Zain Chagla, a professor and infectious disease specialist at McMaster University in Hamilton, said in a recent interview with CBC News.
WATCH | What's the safest way to wear a mask when not using it?
That's because it risks getting droplets or germs on the outside of the mask onto your chin and lower lip, he says. "You're basically putting all that stuff in your mouth and defeating the purpose of wearing a mask."
And of course, pulling the mask down often involves touching the front of it, which is not recommended, as it could contaminate your hands. (Remember that you should only hold the mask by the ear loops and wash your hands before and after).
The virus that causes COVID-19 is thought to be transmitted when infectious droplets enter through the eyes, nose or mouth.
Can I hang a mask on my rearview mirror between uses?
Dr. Anand Kumar, a professor of medicine at the University of Manitoba, says that depends on the level of risk it's been exposed to.
"As a physician, given the exposure I get in the hospital, I probably wouldn't do it," he says.
Dr. Lynora Saxinger, an associate professor at the University of Alberta's Division of Infectious Diseases in Edmonton, has previously recommended against it, too.
But Kumar acknowledges that the risk of infection in most public places in Canada is currently low, and if you were wearing a mask in a low-risk environment, it's probably OK to leave it hanging from the mirror overnight to wear the next day. That said, ideally you should change and wash your mask after each use.
What's the best way to stow a mask while on the go?
Kumar says in a higher-risk environment, such as a community with outbreaks, it's best to keep the mask on at all times, even when you're outside between buildings.
"If you're putting the mask on and off, it gives you more chances to contaminate yourself with it," he says.
Technically, the proper way to carry a mask between uses would be to put it in a paper bag and carry it around with you, he suggests. Paper is better than plastic for mask storage because plastic keeps the moisture in, which could allow bacteria to grow in the mask, he says.
In places where the risk is low, Kumar says, it's OK to put the mask in your pocket.
WATCH | Guidelines on how to wear a mask safely:
Can you reuse a disposable mask? How many times?
While cloth masks are designed to be washed and reused, most medical-style disposable masks are officially designed for a single use — especially in higher-risk environments.
But Kumar says you can reuse them, especially if you're just out and about in an area with a low prevalence of COVID-19.
Between uses, he recommends leaving the mask in a paper bag for at least three days. During that time, any virus on the mask will gradually decrease.
He says it would be "perfectly reasonable" to have five to seven masks that are rotated into use on subsequent days.
How many times can you reuse a disposable medical-style mask?
Kumar says with this type of mask, what you see is what you get, so you can reuse it until it's dirty, worn or damaged.
"Obviously, you don't want to reuse a mask that's soiled," he says.
N95 masks can also be reused, Kumar says.
Can you clean a disposable mask between uses?
Yes. Medical-style disposable masks can be steamed or exposed to sunlight to kill the virus more quickly, Kumar says.
Experts don't recommend using cleaners or especially disinfectants on such masks, as you could end up breathing them in the next time you use it.
Kumar says N95 masks contain filters that can be damaged with improper cleaning, but they can be safely steamed.
Of course, for cloth masks, washing in the laundry is "the most effective, easiest thing to do."
What should I look for when choosing a reusable mask?
As masks become a bigger part of daily life, you'll probably need more of them — like socks and underwear. Reusable cloth masks are generally recommended to maintain a supply of disposable, medical masks for essential workers who need them.
Given the huge variety of styles and prices, what should you look for?
Kumar suggests a mask:
With multiple layers, as additional layers add more protection.

Made of cotton, since viruses remain detectable in some synthetic materials for a longer time.

With a good fit — the shape doesn't matter, just the fit, since a tighter fit forces air through the mask instead of around it.
A higher price doesn't mean a mask is better, Kumar says. His favourite cloth mask cost $4.
How many masks should your child have for school?
Alberta, which will require teachers and students in Grade 4 and up to wear masks in schools, is providing two cloth masks per student. But Dr. Jennifer Kwan, a Burlington, Ont., family physician who advocates wearing face masks in public places to curb COVID-19, thinks students will need more to allow time for some to go through the wash.
She recommends that a child go to school each day with two clean masks and switch to a new one after lunch.
Evening Brief: Drug trials and furry tribulations – iPolitics.ca

Tonight's Evening Brief is brought to you by Shelter Movers. The COVID-19 pandemic has put women at greater risk of experiencing violence at home than ever before. If someone was there for you when you needed it, pass it on — help us move women and children out of abusive households.
Good evening to you.
We begin with a welcome bit of news on the coronavirus front. The federal ministers responsible for the development and production of a vaccine against COVID-19 announced today that the government has reached a deal with American pharmaceutical giants Pfizer and Moderna to manufacture millions of doses of their in-trial vaccines.
The agreements with Pfizer and Moderna are the first the federal government has reached with potential producers of COVID-19 vaccines. At a news conference in Toronto, neither Procurement Minister Anita Anand nor Science and Industry Minister Navdeep Bains would say how many doses of vaccines each company has agreed to provide, nor how much the federal government has agreed to pay for them. They kept the details secret, citing ongoing negotiations with other vaccine providers. But Charlie Pinkerton has more on the details that are known.
Meanwhile, less than pleasant relations between Canada and China may be standing in the way of this country getting early access to a leading COVID-19 vaccine. It turns out Chinese officials are still holding up a shipment of the drug needed to carry out promised human trials here. Although the federal government signed an accord with CanSino Biologics in the spring to test its vaccine here, the trials have yet to start. Postmedia's Tom Blackwell reports. (iPolitics had the scoop on this delay a month ago.)
And you might want to check the hand sanitizer you're lathering yourself in. Health Canada is recalling more than 50 of them that contain ingredients "not acceptable for use" and that may pose health risks.
The Conservatives have asked Canada's privacy commissioner to probe a "potential data breach of Canadians' privacy" affecting those who applied for the Canada Student Service Grant.
Party industry critic Michelle Rempel Garner and ethics critic Michael Barrett sent a letter today to Privacy Commissioner Daniel Therrien regarding how WE Charity stores personal data collected through the program's application process. It states that the I Want to Help platform that young Canadians used to apply appears to be built by American firm JazzHR, headquartered in Pittsburgh. The now-offline sign-up page was powered by the company. The terms-and-conditions page for the platform states that applicants' data "may transfer and be stored on a number of servers and storage locations, including, but not limited to, the U.S., Canada and the U.K." It also states the program may use third-party vendors for tasks such as hosting its website, analyzing data and processing payments. Entities sub-contracted by WE Charity become subject to privacy laws of their own jurisdiction. Jolson Lim has that story.
There seems to be more than a breeze's worth of change blowing in Atlantic Canada. On the heels of Andrew Furey's successful bid to replace Premier Dwight Ball in Newfoundland and Labrador earlier this week, there are rumblings New Brunswickers could be headed to the ballot box before long. Speculation that an election call is coming has been swirling for weeks, and Premier Blaine Higgs isn't dismissing the rumours. But as the Canadian Press reports, he says if a call is coming, it's not coming this week. It seems he's trying to decide whether to send the entire province to the polls in a general election or to just hold byelections in at least three ridings this fall. The minority Progressive Conservative government has a caucus meeting this week, as well as Higgs's nomination meeting, so stay tuned.
The Sprout: Trade deficit widens while imports, exports go up: StatCan
The Drilldown: Offshore wind could create 900,000 jobs in 10 years, global industry group says
In Other Headlines:
Internationally:
In Beirut, the Lebanese government has put port officials under house arrest in the wake of a blast that killed at least 135 people, injured thousands and flattened large swaths of the city.
The focus on the investigation is now on the potential negligence that allowed 2,750 tons of ammonium nitrate, a highly explosive chemical used in fertilizers, to be stored at the facility for six years. Reuters is reporting that documents show customs officials warned of its hazards after it was unloaded from a cargo ship in 2014. Satellite images obtained by CNN show a massive crater in the port, where nearly every building has either sustained significant damage or has been destroyed. As the world responds with aid and assistance, Foreign Affairs Minister François-Philippe Champagne said today that Canada is ready to assist Lebanon "however we can."
As what might be the most unusual presidential campaign in American history rolls on, don't expect to see presumptive Democratic nominee Joe Biden in Milwaukee accept his party's nomination. Amid concerns over the surging coronavirus, he won't accept it at the Democratic national convention, but rather at home in Delaware.
"From the very beginning of this pandemic, we put the health and safety of the American people first," Democratic National Committee chairman Tom Perez said in a statement today. "We followed the science, listened to the doctors and public health experts, and we continued making adjustments to our plans in order to protect lives. That's the kind of steady and responsible leadership America deserves," he continued.
Former first lady Michelle Obama dove in deep on her new podcast today, telling listeners she's "dealing with some form of low-grade depression" this year. "Not just because of the quarantine, but because of the racial strife, and just seeing this administration, watching the hypocrisy of it, day in and day out, is dispiriting," Obama said, noting the Trump administration's response to it all has not helped.
"I don't think I'm unusual in that," she said. "But I'd be remiss to say that part of this depression is also a result of what we're seeing in terms of the protests, the continued racial unrest, that has plagued this country since its birth. I have to say that waking up to the news, waking up to how this administration has or has not responded, waking up to yet another story of a Black man or a Black person somehow being dehumanized, or hurt or killed, or falsely accused of something, it is exhausting. And it has led to a weight that I haven't felt in my life, in a while." That story from The Hill.
And as if he doesn't have enough on his plate, between a pandemic and presidential shenanigans, it turns out Dr. Anthony Fauci and his family are getting death threats. That's what you get, apparently, for trying to keep people safe.
In Opinion:
Sen. Ratna Omidvar and Diya Khanna: Seven deadly sins to avoid on the path to anti-racism
The Kicker:
Finally, today, we leave you with a happy "tail."
Coal, the last remaining alumnus of the Parliament Hill cat sanctuary, is on the mend after an unfortunate tangle with a piece of string last month. The 12-year-old feline spent three days in emergency under the watchful eye of vets after ingesting it. He's now home with his humans and doing well. And updating his Facebook page, obviously.
Have a great night.
Canada signs deals with Pfizer, Moderna to get doses of COVID-19 vaccines – Salmon Arm Observer
Canada is signing deals with pharmaceutical giant Pfizer and U.S.-based biotech firm Moderna to procure millions of doses of their experimental COVID-19 vaccines.
Procurement Minister Anita Anand is announcing the deals this morning in Toronto, which will see Canada get access to the vaccines if they prove to be both safe and effective.
Both companies began Phase 3 clinical trials of their vaccine candidates in the last week, large-scale tests to determine how well the vaccines work.
Earlier in July both Pfizer and Moderna reported positive results from smaller trials.
The Phase 3 trials will both test the vaccines on 30,000 people, and results are expected in the fall.
Canada's chief public health officer Dr. Theresa Tam warned Tuesday about expecting a vaccine to provide a quick end to the pandemic, saying they provide hope but likely no silver bullet for the novel coronavirus.
The Canadian Press
---
Like us on Facebook and follow us on Twitter.
Want to support local journalism during the pandemic? Make a donation here.