A settling of scores is looming for social media | Columbia Valley, Cranbrook, East Kootenay, Elk Valley, Kimberley – E-Know.ca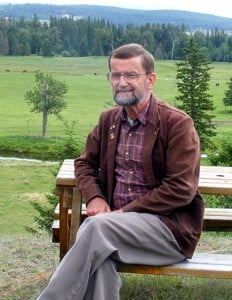 "Perceptions," by Gerry Warner
Op-Ed Commentary
So, what do we do about Facebook?
That's just what a US congressional committee is trying to figure out now with Mark Zuckerberg's infamous invention that started out as a Harvard dating service and morphed into an electronic behemoth with toxic tentacles around the world.
At latest count, Facebook has almost three billion active users around the globe, almost half the world's population, and when you throw in other social media companies Facebook owns like Instagram, WhatsApp and Messenger, that's an immense number of users and an immense amount of power.
And that's bugging a lot of people these days, hence the congressional investigation.
Frances Haugen, a former Facebook employee, told the congressional hearing that Facebook "puts its astronomical profits before people . . . harms children, stokes division and weakens democracy."
Other critics aren't so gentle. "We have created tools that are ripping apart the social fabric of how society works," said former Facebook vice-president Chamath Palihapitiya. Writing in The Atlantic, author Adrienne LaFrance said: "No one, not even Mark Zuckerberg, can control the product he made. I've come to realize that Facebook is not a media company. It's a Doomsday Machine."
You read that correctly, a Doomsday machine!
Now, aren't we going a little far here? At this point, I have a confession to make. I'm a sometime Facebook user. If you want to think that gives me a bias in favour of Facebook, go ahead and think that though I can assure you you're wrong. Hopefully as a Facebook user, I have a better understanding of the product, including the good and the bad.
Obviously, there must be something good about Facebook or it wouldn't have almost three billion users. Is posting recipes on Facebook such a bad thing? The same for sending pictures of your children, your pet, your new house, your vehicle, the list is endless. That's the "social" in social media and without it the world would be a drab and dreary place and so would we.
But it's also possible to have too much of a good thing and that's where Facebook gets into trouble because we all crave social contact and Facebook makes it so damn easy and as social contact becomes endless at the push of a button, we get distracted and soon our desire for social contact becomes unquenchable and addiction rears its ugly head.
The American Journal of Psychiatry estimates that the average American spends 40 minutes-a-day on Facebook and more than 50% of 18 to 24-year-olds go on Facebook as soon as they wake up. Canadian numbers are likely the same or higher as Canadians are renowned for being the top smartphone users in the world.
Psychologists identify Facebook as a cause of social insecurity in young users increasingly isolated in their Facebook bubble of "friends" instead of being involved in society as a whole. Frustration can build quickly in the Facebook bubble because one can never have enough friends or keep up with their so-called friends. This can lead to anger and resentment – and in severe cases – depression and suicide in compulsive Facebook users.
Consequently, calls are growing to regulate Facebook and its family of social media companies, a move bitterly opposed by Zuckerberg and other social media providers. They argue "free speech" is the Crown jewel of democracy and how can freedom of speech be reconciled with regulation of Facebook and other social media companies?
But in the wake of the so-called "insurrection" at the Capital Building in Washington DC Jan. 6, attitudes are changing quickly and voices growing louder that it is possible to have too much of a good thing especially when many of the insurrectionists are known to have communicated by Facebook and Twitter. You could liken what's happening to a classic American western. Free speech and social media have arrived in town and the sheriff of Dodge doesn't like it. Who's going to win this shootout?
Your guess is as good as mine, but I won't be surprised to see government "regulation" of Facebook in the future. If I'm wrong, they might as well make Mark Zuckerberg president!
– Gerry Warner is a retired journalist, who has an aversion to shootouts.
Please enable JavaScript to view the comments powered by Disqus.
---
Article Share
Article Share
---
Hollywood film-crew union reaches tentative deal, averting strike
A union that represents about 60,000 behind-the-scenes workers in film and television reached a tentative deal with producers on Saturday, averting a strike that threatened to cause widespread disruption in Hollywood, negotiators said.
The International Alliance of Theatrical Stage Employees ( IATSE), which includes camera operators, make-up artists, sound technicians and others, said negotiators agreed to a new three-year contract.
"This is a Hollywood ending," Matthew Loeb, president of the union, said in an emailed statement. "Our members stood firm. They're tough and united."
Shutdowns from the COVID-19 pandemic had caused a production backlog that led to crews working up to 14 hours a day to feed programming to streaming services.
The union had threatened to strike starting Monday if it was unable to reach an agreement with the Alliance of Motion Picture and Television Producers (AMPTP).
A strike would have shut down film and television production around the United States in the biggest stoppage since the 2007-2008 strike by Hollywood screenwriters. It would have hit a wide range of media companies including Netflix Inc, Walt Disney Co and Comcast Corp.
IATSE was seeking to reduce working hours and raise the pay of members who work on shows for streaming platforms, where lower rates were set 10 years ago when online video was in its infancy.
IATSE, in its statement, said the proposed contract addresses those issues, including rest periods, meal breaks, a living wage for those on the bottom of the pay scale, and significant increases in compensation to be paid by new-media companies.
The new labor agreement is subject to approval by IATSE's membership.
(Reporting by Lisa Richwine and Bhargav Acharya; Editing by Leslie Adler)
City of Brandon – October 16th 2021 Media Release – City of Brandon –
October 16th, 2021
Brandon Police Service Media Release for the Past 24 Hours.
Impaired Driving
At 5:00 pm on Friday afternoon, officers responded to a two vehicle collision in the traffic circle at 34th St and Willowdale Ave. A vehicle driving around the circle went over the curve and back into the circle, striking the back of truck in the process. Officers at the scene observed signs of impairment from the female driver of the vehicle and arrested her for impaired driving. She provided breath samples almost triple the legal limit. The accused, a 42 year Brandon resident, will appear in court in October on charges of Impaired Driving, Driver over 80 mg% and Dangerous Operation of a motor Vehicle.
Assault
A female youth was charged with assault on Friday. The accused was involved in a fight a high school in Brandon on October 12th during which she punched another youth several times. She attended the police service on Friday and was arrested. She will appear in court in December.
Theft Under $5000
A 34 year old man with no fixed address was arrested on Friday evening for Theft Under $5000. The charges stem from a shop lifting incident at a store in the 900 block of Victoria Ave on September 11th when a man stole $70 in groceries. The suspect was located at a mall where he was intoxicated by drugs and alcohol and refusing to leave. He was lodged to sober up and released for court in December.
Sexual Assault
In September, a female youth disclosed to police that she was sexually assaulted by a male at a residence in the 300 block 6th St. The victim reported she had stayed at the man's residence and he provided her drugs. She was assaulted by the man while she was intoxicated by the drugs. The suspect, a 30 year old from Brandon, was located on Friday evening and arrested for Sexual Assault and Sexual Interference. He was released on an undertaking with conditions and will attend court in December.
Other Arrests
A 44 year old man was arrested on a warrant on Friday afternoon. He was held to sober up and released to appear in court in November.
One person was lodged for Breach of Peace.
V.W. (Bill) Brown #114, Staff Sergeant
NCO i/c D Platoon
204 729 2319
Anyone with information on any unsolved crime is asked to call Brandon Crime Stoppers at 204-727-(TIPS) 8477, or by texting BCSTIP and your message to CRIMES (274637). Crime Stoppers pays up to $2000.00 cash for information that leads to the solution of a crime.
CRIME STOPPERS 204-727-TIPS
Done with doomscrolling? Why people choose to quit social media – Global News
Do you often find yourself doomscrolling on Facebook, spending excessive amount of time on Instagram and watching TikTok videos for endless hours? You're not alone.
As social media apps continue to consume everyday life, more and more users are re-evaluating their time on online platforms. And there is renewed pushback after a damning testimony earlier this month by a former Facebook employee, Francis Haugen, who says the company's products harm children and fuel polarization.
In recent years, several high-profile celebrities have either temporarily deactivated their social media accounts or chosen to log off for good for a variety of reasons.
Because these platforms are designed to keep people's attention, abstaining can be an "uphill battle," experts say.
"It's what we call the attention economy," said Shana MacDonald, a communications professor at the University of Waterloo.
"They have built their platforms to make sure that we spend the most amount of time possible on the platform," she told Global News.
"That is how they make money, because they can show ads and also gather data from how we use their platforms, which makes them more money."

2:04


Whistleblower: Facebook harms children, weakens democracy



Despite the addiction, concerns over privacy, mental health and the flood of misinformation are some of the driving factors that motivate users to switch off completely, said MacDonald.
A Statistics Canada report published in March 2021 showed that among all social media users between 15 and 64 years old, 19 per cent reported that they had lost sleep, 22 per cent said they got less physical activity and 18 per cent had trouble concentrating on tasks or activities as a result of their social media use.
Around one in eight users also reported feeling anxious or depressed, frustrated or angry, or envious of the lives of others, according to the StatsCan study that analyzed a 2018 survey.
A majority of Canadians (88 per cent) believe social media companies should do more to prevent or remove messages of hate and racism from their platforms, according to a 2020 Ipsos poll conducted exclusively for Global News.
A more recent online poll conducted by Leger and the Association for Canadian Studies this month found that 40 per cent of Canadians had a negative opinion of Facebook.
The vast majority also agreed that Facebook amplifies hate speech, helps spread fake news, damages individuals' mental health and poses a risk to children and teenagers.
For people conscious of the negative impact, the decision to say no entirely is like an "abstinence-based internet sobriety program," said Aimee Morrison, a professor at the University of Waterloo who specializes in social media.
"Some people can have one drink and some people can check Facebook twice a day, but other people find that their own behaviors are problematic and that the best way to address them is to leave the site entirely," she said.

2:02


Mental Health Matters: Dealing with 'doomscrolling' on social media




Celebrities who have logged off
Prince Harry and his wife Meghan Markle have not been active on social media since posting their last message on their official Instagram account in March 2020.
In a tell-all interview with Oprah Winfrey earlier this year, the Duchess of Sussex went into great detail about her mental health and how it was impacted during her time with the royal family and a target of negative press.
Oscar-winning actress Emma Stone stopped using her Twitter account after it was hacked in 2012. In a 2018 interview with Elle magazine, she said "it wouldn't be a positive thing for me."
"If people can handle that sort of output and input in the social media sphere, power to them."
In March 2021, French football legend Thierry Henry, who has millions of followers on Instagram and Twitter, said he was quitting social media to protest online racial abuse and bullying that he said goes unregulated.
"The sheer volume of racism, bullying and resulting mental torture to individuals is too toxic to ignore," the former Arsenal striker said. "There has to be some accountability."
Other celebrities who have boycotted social media include British actress Keira Knightley, New Zealand singer Lorde and Canadian actors Ryan Gosling and Keanu Reeves.

How to manage social media use
Despite being an avid social media user herself, Morrison says if people feel the services don't have value for them, then parting ways might be the right path.
"If people want to stay on, more power to you, and if people want to leave it, I think that's an entirely supportable decision," she said.
However, Professor MacDonald believes that instead of getting rid of the apps altogether, people can put in place "healthy boundaries" on their social media use.
"Especially in children … as they are developing their identities, it's important for them to have a wide variety of interactions and social contexts … so social media should be quite limited."

2:06


Why female political candidates in Canada are receiving more toxicity on Twitter



Setting aside some phone-free hours can be a helpful strategy to limit your screen time, said Morrison.
"You can put a real live alarm clock in your bedroom and plug your phone in the kitchen before you go to bed so you're not tempted to do doomscrolling at night," she said.
People can also set reminders on their phone for the amount of time they want to spend on a particular app, shutting it when the timer goes off.
"There's a number of ways, from total abstinence, like put your phone in a lockbox … or just try to find some ways that make it less easy for you to pick up your phone and do a behavior that you're trying to stop."
–– With files from the Canadian Press, Associated Press
© 2021 Global News, a division of Corus Entertainment Inc.