A timeline of COVID-19 in Alberta – Global News
After nearly a year of the COVID-19 pandemic, Global News is taking a look at some of the milestone moments experienced in Alberta.
January 20: The first COVID-19 test is done in Alberta.
March 5: Alberta Health announces the first case of the virus. Months later, retroactive tests determined the first case was actually February 24.
March 9: "At this point it is likely we will be dealing with this virus worldwide for many months to come." Chief Medical Officer of Health Doctor Deena Hinshaw made that bleak prediction as she explained all the confirmed cases at the time were travel-related.
March 12: The first health restrictions were issued, cancelling all gatherings with more than 250 people.
March 14: The City of Edmonton closed rec centres, playgrounds and golf courses.
March 15: On a Sunday afternoon, as thousands of students prepared to go to school the following day, Alberta's education minister announced all schools and daycares were being closed and every student in Alberta would move to online classes. They would not return for the remainder of the school year.
March 17: Alberta declared a local state of public health emergency.
March 18: "In order to save lives, I have had to make recommendations that will take away livelihoods for many Albertans over the next several weeks to months," Dr. Hinshaw admitted when asked about the impact restrictions were having on the economy.
March 19: Alberta recorded the first COVID-19 death in the province when a man in his 60s from the Edmonton zone died of the virus.
[ Sign up for our Health IQ newsletter for the latest coronavirus updates ]
March 20: The city of Edmonton declared a local state of emergency.
March 27: The province announced many non-essential businesses would temporarily close and that gatherings would be limited to 15 people.
April 7: Premier Jason Kenney addressed the province in a televised speech warning Albertans about the dangers of the virus.
April 8: The province released modelling showing at least 400 deaths and up to 800,000 Albertans infected by the end of summer.
April 13: Alberta Health expanded testing to include all Albertans with symptoms.
April 22: The first case of COVID-19 is reported on an Alberta First Nation.
April 30: Details of the provincial relaunch were released.
May 4: Scheduled surgeries resumed.
May 14: Stage 1 of the relaunch began for most of Alberta, though Calgary and Brooks had to wait because of high caseloads. Health services like dental offices reopened and restaurants were allowed to operate at half capacity.
May 25: Calgary and Brooks joined the rest of Alberta in Stage 1 of the relaunch.
May 29: Alberta Health expanded testing to include all Albertans with or without symptoms who wanted to receive a test.
June 12: Stage 2 began with businesses like public libraries, wellness services, movie theatres and more reopening.
July 27: "The curve is no longer flat," Dr. Hinshaw announced as caseloads skyrocketed, prompting questions about whether Alberta reopened too quickly.
August 1: Masks became mandatory in Edmonton and Calgary after the cities introduced bylaws.
August 18: Dr. Hinshaw called rising caseload numbers in Edmonton a "wake-up call" with the area making up almost 66 per cent of new COVID-19 cases.
September 2: Most schools opened with masking and other changes in place in an attempt to slow the spread within the buildings.
September 4: 1 million tests are completed in Alberta.
September 23: Prime Minister Justin Trudeau warned of a fall worse than the spring as cases climbed across Canada including in Alberta.
October 13: The province shifted to appointment-only COVID-19 tests as drop-in testing proved to only account for a small amount of confirmed cases.
October 21: Alberta saw more than 400 cases recorded in a single day, a new record. Premier Kenney went into self-isolation after Municipal Affairs Minister Tracy Allard tested positive for the virus.
October 27: Alberta Health rushed to hire contact tracers after Dr. Hinshaw admitted the existing staff could not keep up with new cases.
November 20: "Our current situation is grim," Dr. Hinshaw said as Alberta broke record after record with climbing case counts.
November 21: Alberta Health Services said intensive care units across the province were approaching capacity limits as hospitalizations increased.
November 26: Recordings of health meetings were leaked to the CBC and appeared to show tension between Dr. Hinshaw and the Alberta government pandemic response team. Dr. Hinshaw called the leak "a personal betrayal."
December 8: The province announced new health restrictions banning in-person dining and outdoor gatherings, which would remain in place over the holidays.
December 15: As cases surged and broke new records in Alberta, the first dose of hope was given when health-care workers in Calgary and Edmonton became the first people in the province to receive the COVID-19 vaccine.
© 2020 Global News, a division of Corus Entertainment Inc.
Two New Cases of COVID-19 – Government of Nova Scotia
[unable to retrieve full-text content]
Trudeau speaks to Pfizer CEO as delays to vaccine shipments get worse – CP24 Toronto's Breaking News
MIa Rabson, The Canadian Press

Published Thursday, January 21, 2021 4:39PM EST


Last Updated Thursday, January 21, 2021 8:00PM EST

OTTAWA – Prime Minister Justin Trudeau spoke to Pfizer CEO Albert Bourla by phone Thursday, the same day the company informed Canada delays to its shipments of COVID-19 vaccines are going to be even worse than previously thought.
Maj.-Gen. Dany Fortin, the military commander now overseeing the vaccine logistics for the Public Health Agency of Canada, said last week a factory expansion at Pfizer's Belgium plant was going to slow production, cutting Canada's deliveries over four weeks in half.
In exchange, Pfizer expects to be able to ship hundreds of millions more doses worldwide over the rest of 2021.
Tuesday, Fortin said Canada would receive 80 per cent of the previously expected doses this week, nothing at all next week, and about half the promised deliveries in the first two weeks of February.
Thursday, he said the doses delivered in the first week of February will only be 79,000, one one-fifth of what was once expected. Fortin doesn't know yet what will come the week after, but overall, Canada's doses over three weeks are going to be just one-third of what had been planned.
Trudeau has been under pressure to call Bourla, as the delayed doses force provinces to cancel vaccination appointments and reconsider timing for second doses.
Fortin said some provinces may be hit even harder than others because of limits on the way the Pfizer doses can be split up for shipping. The vaccine is delicate and must be kept ultra frozen until shortly before injecting it. The company packs and ships specialized coolers, with GPS thermal trackers, directly to provincial vaccine sites.
Ontario Premier Doug Ford said earlier this week he doesn't blame the federal government for the dose delays but wanted Trudeau to do more to push back about it.
"If I was in (Trudeau's) shoes … I'd be on that phone call every single day. I'd be up that guy's yin-yang so far with a firecracker he wouldn't know what hit him," he said of Pfizer's executives.
Trudeau informed Ford and other premiers of the call with Bourla during a regular teleconference to discuss the COVID-19 pandemic. Until Thursday, all calls between the federal cabinet and Pfizer had been handled by Procurement Minister Anita Anand.
Ford also spoke to Pfizer Canada CEO Cole Pinnow Wednesday.
Trudeau didn't suggest the call with Bourla made any difference to the delays, and noted Canada is not the only country affected.
Europe, which on the weekend thought its delayed doses would only be for one week after European Commission President Ursula von der Leyen spoke to Bourla, now seems poised to be affected longer. Italy is so angry it is threatening to sue the U.S.-based drugmaker for the delays.
Mexico said this week it is only getting half its expected shipment this week and nothing at all for the next three weeks. Saudi Arabia and Bahrain also reported delays getting doses. Pfizer Canada spokeswoman Christina Antoniou said more countries were affected but wouldn't say which ones.
Fortin said Pfizer has promised to deliver four million doses to Canada by the end of March and that is not going to change with the delay. With the current known delivery schedule, the company will have to ship more than 3.1 million doses over 7 1/2 weeks to meet that commitment.
Deliveries from Moderna, the other company that has a COVID-19 vaccine approved for use in Canada, are not affected. Canada has received about 176,000 doses from Moderna to date, with deliveries arriving every three weeks.
Moderna has promised two million doses by the end of March.
Both vaccines require first doses and then boosters several weeks later for full effectiveness. Together Pfizer and Moderna intend to ship 20 million doses to Canada in the spring, and 46 million between July and September. With no other vaccines approved, that means Canada will get enough doses to vaccinate the entire population with two doses by the end of September.
This report by The Canadian Press was first published Jan. 21, 2021.
Two COVID-19 cases reported Thursday – HalifaxToday.ca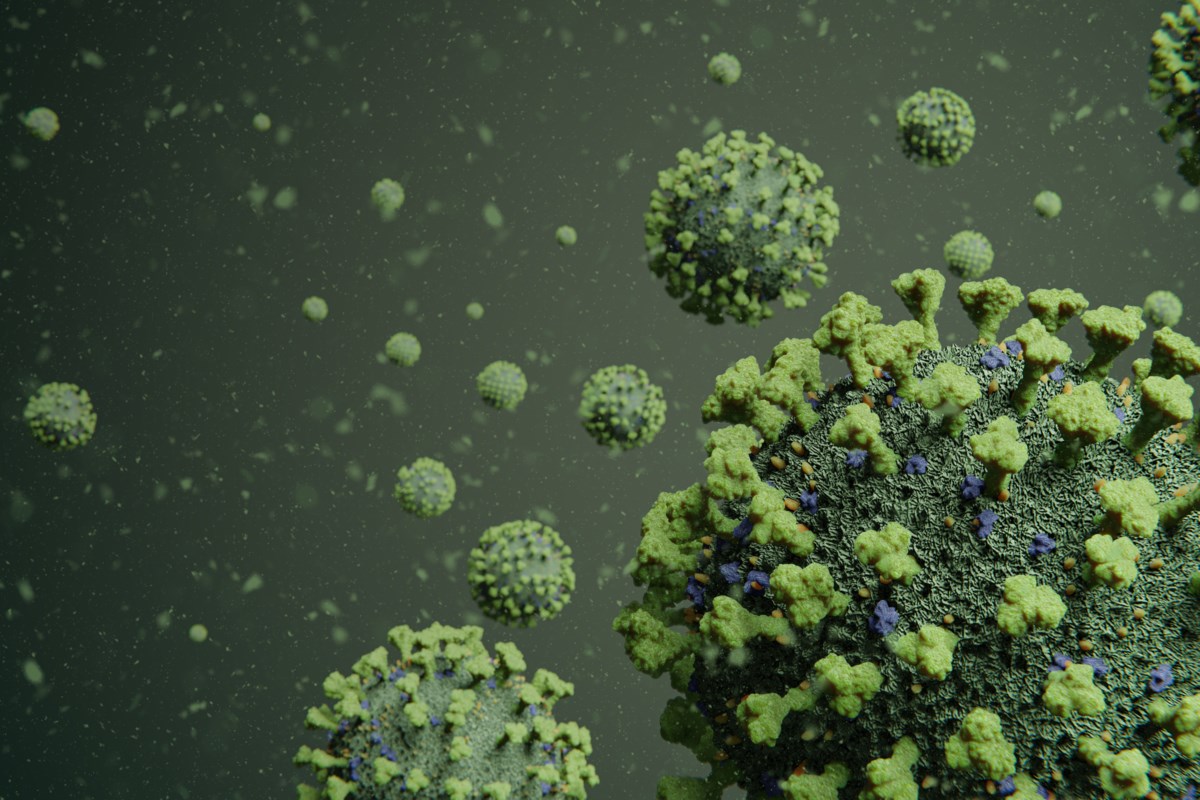 NEWS RELEASE
COVID-19/HEALTH/WELLNESS
*************************
Two new cases of COVID-19 are being reported today, Jan. 21. Nova Scotia has 22 active cases.
The two cases are in Northern Zone. The first case is related to travel outside of Atlantic Canada. The person is self-isolating, as required.
The other case is connected to École acadienne de Truro, a pre-primary to grade 12 school in Truro. Because the case came in after the cut-off for reporting, it will not appear on our data website and dashboard until tomorrow, Jan. 22.
The person was not in school today and is self-isolating. The school will close to allow for deep cleaning, testing and contact tracing, and is expected to reopen to students on Wednesday, Jan. 27. Students will learn from home during the closure and families of the school will receive an update on Tuesday, Jan. 26.
As with any positive case, public health will be in touch with any close contacts of this case and advise of next steps. Everyone who is a close contact will be notified, tested and asked to self-isolate for 14 days.
"Although our case numbers are low, we must not become complacent," said Premier Stephen McNeil. "We know the virus wants to spread and we can prevent that from happening by following all of the public health protocols."
Nova Scotia Health Authority's labs completed 1,589 Nova Scotia tests on Jan. 20.
As of Jan. 20, 9,827 doses of COVID-19 vaccine have been administered. Of those, 2,696 Nova Scotians have received their second dose.
Since Oct. 1, Nova Scotia has completed 147,592 tests. There have been 477 positive COVID-19 cases and no deaths. No one is currently in hospital. Cases range in age from under 10 to over 70. Four hundred and fifty-five cases are now resolved. Cumulative cases may change as data is updated in Panorama.
"I'm encouraged to see that our case numbers have remained low over the past few weeks," said Dr. Robert Strang, Nova Scotia's chief medical officer of health. "We must remain vigilant and stay committed to following the public health measures."
Post-secondary students returning to Nova Scotia from anywhere except Prince Edward Island or Newfoundland and Labrador are strongly encouraged to visit https://covid-self-assessment.novascotia.ca/ to book a COVID-19 test for day six, seven or eight of their 14-day self-isolation period. COVID-19 testing appointments can be booked up to three days in advance.
Visit https://covid-self-assessment.novascotia.ca/ to do a self-assessment if in the past 48 hours you have had or you are currently experiencing:
— fever (i.e. chills/sweats) or cough (new or worsening)
Or:
Two or more of the following symptoms (new or worsening):
— sore throat
— runny nose/nasal congestion
— headache
— shortness of breath/difficulty breathing
Call 811 if you cannot access the online self-assessment or wish to speak with a nurse about your symptoms.
When a new case of COVID-19 is confirmed, the person is directed to self-isolate at home, away from the public, for 14 days. Public health works to identify and test people who may have come in close contact with that person.
Anyone who has travelled from anywhere except Prince Edward Island or Newfoundland and Labrador must self-isolate for 14 days. As always, anyone who develops symptoms of acute respiratory illness should limit their contact with others until they feel better.
It remains important for Nova Scotians to strictly adhere to the public health order and directives – practise good hand washing and other hygiene steps, maintain a physical distance when and where required. Wearing a non-medical mask is mandatory in most indoor public places.
Nova Scotians can find accurate, up-to-date information, handwashing posters and fact sheets at https://novascotia.ca/coronavirus .
Businesses and other organizations can find information to help them safely reopen and operate at https://novascotia.ca/reopening-nova-scotia .
Quick Facts:
— additional information on COVID-19 case data, testing and vaccines is available on https://novascotia.ca/coronavirus/data/
— a state of emergency was declared under the Emergency Management Act on March 22, 2020 and extended to Jan. 24, 2021
— online booking for COVID-19 testing appointments is available at https://covid-self-assessment.novascotia.ca/
Additional Resources:
Government of Canada: https://canada.ca/coronavirus
Government of Canada information line 1-833-784-4397 (toll-free)
The Mental Health Provincial Crisis Line is available 24/7 to anyone experiencing a mental health or addictions crisis, or someone concerned about them, by calling 1-888-429-8167 (toll-free)
If you need help with a non-crisis mental health or addiction concern call Community Mental Health and Addictions at 1-855-922-1122 (toll-free) weekdays 8:30 a.m. to 4:30 p.m.
Kids Help Phone is available 24/7 by calling 1-800-668-6868 (toll-free)
For help or information about domestic violence 24/7, call 1-855-225-0220 (toll-free)
For more information about COVID-19 testing and online booking, visit https://novascotia.ca/coronavirus/symptoms-and-testing/
*************************