After silencing critics at home, Narendra Modi goes after foreign media
India's tax police, says the government of Narendra Modi, had good reason to send dozens of officers to raid the BBC's offices in Delhi and Mumbai this week. The British public broadcaster is alleged to have understated its Indian profits. But nobody believes that explanation for a second—nor are they meant to.
The raid follows the BBC's airing last month (only outside India) of a two-part documentary, "India: the Modi Question". It charts Mr Modi's career-long efforts to demonise India's 200m-odd Muslims. It examines above all the prime minister's role in an outbreak of sectarian violence in 2002 in Gujarat, during his time as chief minister of the state, in which over 1,000 died, most of them Muslims. This episode, in which dozens of Muslim women and girls were raped and burned alive by well-co-ordinated Hindu mobs, has long dogged the chest-puffing Hindu nationalist leader. The bbc documentary cites an unpublished report by the British government on the violence. It describes an organised campaign of ethnic-cleansing against Muslims. It holds Mr Modi "directly responsible" for a "climate of impunity" that enabled the violence.
The prime minister is nothing if not thin-skinned. His government invoked "emergency" powers to ban the documentary in India, including on social media. When students tried to screen it at Jawaharlal Nehru University in Delhi, a left-leaning institution that Mr Modi's Bharatiya Janata Party loathes, the authorities cut the electricity. The ruling party's spokesman describes the British broadcaster as "the most corrupt organisation in the world", engaged in "hatred-fuelled work against India".
The raid was condemned by Indian free-speech groups. Fat lot the government cares. The BBC can expect a long and painful entanglement with its inspectors. Punishment by process is a favourite tactic of the Modi administration when it wants to intimidate or wear out those who dare to find fault with the prime minister or his party. In 2020 Amnesty International was forced to close its India operation after its bank accounts were frozen. Last year Oxfam India and the Centre for Policy Research, a think-tank in Delhi, suffered tax raids. Indian media outfits, journalists and activists who have offended suffer worse. Reprisals, whether carried out by the government or its enraged admirers, have included pulled advertising, detentions without trial and, for Gauri Lankesh, a journalist and critic of chauvinistic Hindutva ideology, assassination.
In the media, an army of corybantic Hindu trolls celebrates such outrages. Each is chalked up as a victory for the Hindu nation they mistakenly consider India, a land of amazing diversity, to be. As Apoorvanand, a columnist for the Wire, a news website, points out, the New-York-based short-seller Hindenburg Research would also be a target for revenge if it had operations in India. Its blistering analysis of the financial arrangements of the Adani Group caused one of India's biggest conglomerates to lose $130bn in stockmarket value. And Gautam Adani, its founder and main shareholder, is a close corporate ally of Mr Modi. Hindenburg, for the trolls, must therefore be part of the same anti-India conspiracy as the bbc, Amnesty, Ms Lankesh and the rest. Mr Adani, it follows, must be pure.
Some wonder whether Mr Modi might have crossed a line by going after the august BBC, especially in a year when India will be in the spotlight as host of the G20. They underestimate how important fighting shadowy enemies is to his political appeal. After the prime minister's many victories against his domestic critics, going after foreign ones is the logical next step.
The doubters also underestimate the limpness of Mr Modi's Western allies. America, Britain and the rest may express some small concerns, from time to time, about minority rights and press freedoms in India. But what matters to them is the vast economic potential of the Indian market and their longing for an Indian bulwark in the West's struggle for supremacy with China.
Last month Britain's especially limp prime minister, Rishi Sunak, suggested he did not "agree at all" with the unpublished report's characterisation of Mr Modi. There has been no full-throated backing in London or Washington for the bbc, let alone for Mr Modi's far more vulnerable Indian victims. Fair enough, you might say; geopolitics is a rough game. But next time Banyan hears a Western leader congratulating Mr Modi on their countries' "shared democratic values", his stomach will turn.■
Amritpal Singh's selfie with close aide surfaces on social media; Punjab police remain on hunt – The Tribune India
[unable to retrieve full-text content]
Amritpal Singh's selfie with close aide surfaces on social media; Punjab police remain on hunt The Tribune India




Source link
Twitter source code partially leaked online, court filing says – Al Jazeera English
GitHub removed code shared without permission after request by social media giant, court filing says.
Twitter's source code has partially leaked online, according to a legal filing by the social media giant.
Twitter asked GitHub, an online software development platform, to remove the code after it was posted online without permission earlier this month, the legal document filed in the US state of California showed on Sunday.
GitHub complied with Twitter's request to remove the code after the social media company on March 24 issued a subpoena to identify a user known as "FreeSpeechEnthusiast", according to the filing with the US District Court of the Northern District of California. San Francisco-based Twitter noted in the filing that the postings infringe on the platform's intellectual property rights.
The filing was first reported by The New York Times.
The leak of the code is the latest hiccup at the social media giant since its purchase by Elon Musk, whose tenure has been marked by mass layoffs, outages, sweeping changes to content moderation and heated debate about the proper balance between free speech and online safety.
Musk, who bought Twitter for $44bn last October, said recently that Twitter would open the source code used to recommend tweets on March 31. Musk, who also runs Tesla and several other companies, said the platform's algorithm was overly complex and predicted people would find "many silly things" once the code was made public. It is not clear if the leaked source relates to the code used to recommend tweets.
"Providing code transparency will be incredibly embarrassing at first, but it should lead to rapid improvement in recommendation quality," he wrote on Twitter. "Most importantly, we hope to earn your trust."
Utah is first US state to limit teen social media access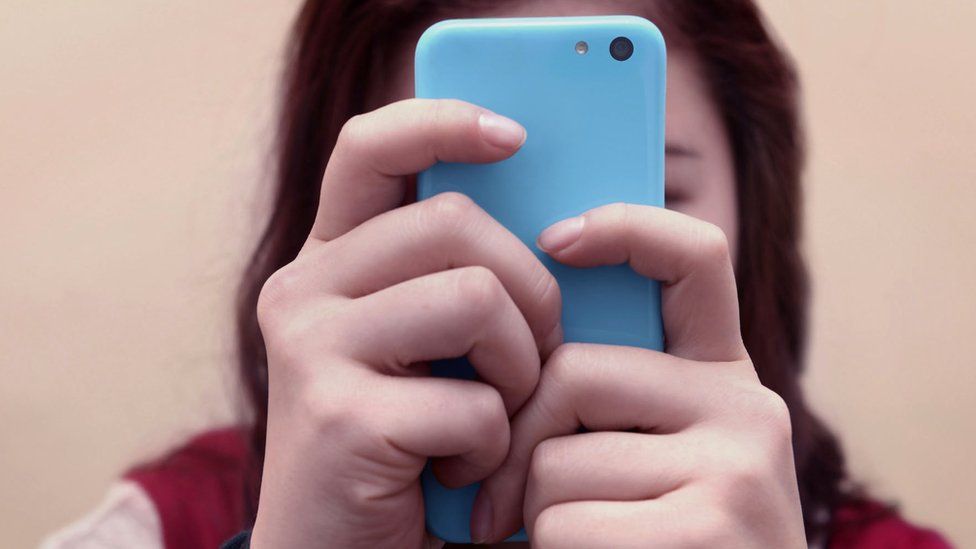 Utah has become the first US state to require social media firms get parental consent for children to use their apps and verify users are at least 18.
The governor said he signed the two sweeping measures to protect young people in the state.
The bills will give parents full access to their children's online accounts, including posts and private messages.
Under the measures enacted on Thursday, a parent or guardian's explicit consent will be needed before children can create accounts on apps such Instagram, Facebook and TikTok.
The bills also impose a social media curfew that blocks children's access between 22:30 and 06:30, unless adjusted by their parents.
Under the legislation, social media companies will no longer be able to collect a child's data or be targeted for advertising.
The two bills – which are also designed to make it easier to take legal action against social media companies – will take effect on March 1, 2024.
Governor Spencer Cox, a Republican, wrote on Twitter: "We're no longer willing to let social media companies continue to harm the mental health of our youth.
"As leaders, and parents, we have a responsibility to protect our young people."
Children's advocacy group Commons Sense Media welcomed the governor's move to curtail some of social media's most addictive features, calling it a "huge victory for kids and families in Utah".
"It adds momentum for other states to hold social media companies accountable to ensure kids across the country are protected online," said Jim Steyer, Common Sense Media's founder and CEO.
Similar regulations are being considered in four other Republican-led states – Arkansas, Texas, Ohio and Louisiana – and Democratic-led New Jersey.
But Common Sense Media and other advocacy groups warned some parts of the new legislation could put children at risk.
Ari Z Cohn, a free speech lawyer for TechFreedom, said the bill posed "significant free speech problems".
"There are so many children who might be in abusive households," he told the BBC, "who might be LGBT, who could be cut-off from social media entirely."
In response, Meta, Facebook's parent company, said it has robust tools to keep children safe.
A spokesperson told the BBC: "We've developed more than 30 tools to support teens and families, including tools that let parents and teens work together to limit the amount of time teens spend on Instagram, and age verification technology that helps teens have age-appropriate experiences."
There has been other US bipartisan support for social media legislation aimed at protecting children.
President Joe Biden's State of the Union address in February called for laws banning tech companies from collecting data on children.
Last year, California state lawmakers passed their own child data law. Among other measures, the California Age-Appropriate Design Code Act requires digital platforms to make the highest privacy features for under-18 users a default setting.
The passage of the Utah bills coincides with a bruising congressional hearing for TikTok CEO Shou Zi Chew.