AGF Management Limited and WaveFront Global Asset Management Partner to Deliver Investment Management Capabilities
TORONTO, Sept. 21, 2020 (GLOBE NEWSWIRE) — AGF Management Limited (AGF) and WaveFront Global Asset Management Corp. (WaveFront) today announced the launch of AGFWave Asset Management Inc. (AGFWave), a new joint venture for providing asset management services and products in China and South Korea.
AGFWave combines AGF's investment expertise and global brand strength with WaveFront's existing distribution capabilities in China and South Korea, including partnerships with industry leaders in both regions.
"Combining AGF's investment capabilities with the robust distribution channels and sales capabilities of WaveFront's strategic partners Hwabao WP Fund Management, J Royal Asset Management and Vogo Fund Asset Management mean AGFWave is well positioned to capitalize on the rapidly growing asset management industries in China and South Korea," said Kevin McCreadie, Chief Executive Officer and Chief Investment Officer, AGF.
Initially, members of AGF's quantitative investment team AGFiQ, will work together with members of WaveFront's team as AGFWave's Investment Committee. AGFiQ's existing investment management resources and capabilities are a strong fit for WaveFront, aligning to a similar quantitative investment philosophy and boasting demonstrated strong track records in key areas of focus for these markets.
"We are very excited about the opportunity to partner with AGF and believe their unparalleled investment management expertise will not only lead to stronger demand for our current products, but enable us to develop and launch new products in key areas our partners and clients are eager to access" said Roland Austrup, Chairman and Managing Principal at WaveFront.
In addition to taking over investment management duties for existing market differentiated investment products on behalf of partners and clients, AGFWave will also be responsible for new product development in these markets, working closely with both Chinese and South Korean partners on exploring future opportunities to bring AGF's other quantitative and complementary fundamental investment management capabilities to these rapidly growing markets. AGFWave, with its partners in China, is also positioned to offer China A-share products to Institutional investors globally.
About AGF Management Limited
Founded in 1957, AGF Management Limited (AGF) is an independent and globally diverse asset management firm. AGF brings a disciplined approach to delivering excellence in investment management through its fundamental, quantitative, alternative and high-net-worth businesses focused on providing an exceptional client experience. AGF's suite of investment solutions extends globally to a wide range of clients, from financial advisors and individual investors to institutional investors including pension plans, corporate plans, sovereign wealth funds and endowments and foundations.
AGF has investment operations and client servicing teams on the ground in North America, Europe and Asia. With $37 billion in total assets under management, AGF serves more than one million investors. AGF trades on the Toronto Stock Exchange under the symbol AGF.B.
About WaveFront Global Asset Management
Founded in 2003, WaveFront is a privately-owned global asset management company based in Toronto, Canada. Today, WaveFront manages over $1.7 billion for individual and institutional investors in North America, China and South Korea across a diverse range of investment strategies and solutions.
Informed by decades of research and experience through many market cycles, WaveFront's success is based on applying a data-driven, scientific approach to observing and analyzing market behavior to identify and capture those opportunities that can deliver superior long-term investment performance for their clients.
Media Contact:
Amanda Marchment
Director, Corporate Communications
416-865-4160, amanda.marchment@agf.com
Source: 
CIAC Welcomes Alberta Government's Plan to Level the Investment Competitiveness Playing Field, Attracting Global-Scale Chemical Manufacturing Investments – Canada NewsWire
OTTAWA, ON, Oct. 30, 2020 /CNW/ – The Chemistry Industry Association of Canada (CIAC) congratulates the Government of Alberta on launching the Alberta Petrochemical Incentive Program (APIP). Building on the strong chemical manufacturing focus within the recently unveiled Natural Gas Vision and Strategy, APIP will help level the investment competitiveness playing field and attract a surge of global-scale, multi-billion dollar investments in the province's low-carbon natural gas-based petrochemical sector.
"The Alberta government has a bold vision for growth of Alberta's chemical manufacturing sector," said Bob Masterson, President and CEO, CIAC. "The Alberta Petrochemical Incentive Program levels the playing field with other jurisdictions competing for new investment and makes that vision of a top global chemicals producer possible. The opportunity for growth in this sector exists in the province and that is good news for jobs, new global scale investment, and Alberta's economy."
The Alberta Government recognizes the importance and growth opportunity of a $12 billion sector that is Alberta's largest manufacturing sector by exports and resource value-added. Alberta has an opportunity to diversify and build its economy on petrochemicals, a sector that has been resilient throughout the COVID-19 pandemic and is poised to see sustained demand continue for the foreseeable future. CIAC looks forward to working with the Alberta Government to attract new investment to the province.
About CIAC
The Chemistry Industry Association of Canada is the association for leaders in Canada's chemistry and plastic sectors—adding C$54 billion and C$28 billion respectively to the Canadian economy. The Association represents close to 200 members and partners across the country. We provide coordination and leadership on key issues including innovation, investment, plastics, taxation, health and safety, environment, and regulatory initiatives.
SOURCE Chemistry Industry Association of Canada
For further information: Devon Babin – Communications Manager, Chemistry Industry Association of Canada, [email protected], T 613-237-6215 ext. 225, C 613-620-3386
Related Links
Province steps up with $2.7M investment for 20 beds at OSMH – OrilliaMatters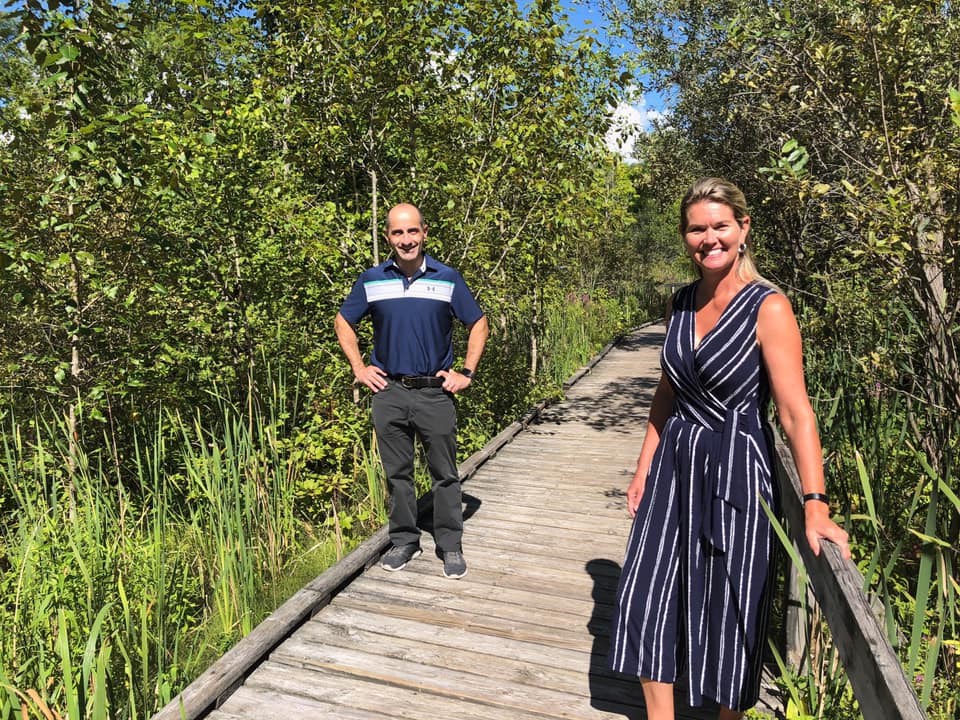 Earlier this week, the provincial government announced it would be providing $116.5 million to create up to 766 more beds at 32 hospitals and alternate health facilities across the province.
Simcoe North MPP Jill Dunlop explained what that investment means to Orillia.
She said the province will be providing up to $2,718,000 to Orillia's Soldiers' Memorial Hospital (OSMH) for up to 20 total patient beds.
The goal of the funding is to help alleviate hospital capacity pressures and reduce wait times and surgical backlogs.
"A bed is such an important part of the hospital process for both staff and patients," Dunlop said in a statement.
"This investment will help improve the ability for Orillia Soldiers' Memorial Hospital to provide care for patients, even more so during such a difficult time as COVID-19, especially with the upcoming winter and flu season."
This week's funding is in addition to the $234.5 million investment for 139 critical-care beds and up to 1,349 hospital beds included in Ontario's fall preparedness plan.
The new funding "will further strengthen our ability to meet the health needs of our community," said OSMH president and CEO Carmine Stumpo.
"This funding announcement supports the surge planning already underway at OSMH," he explained. "This includes maintaining current emergency services, addressing backlogs in scheduled surgical activity and creating new capacity for COVID and influenza surges this winter."
Stumpo said the $2.7 million in one-time funding, to March 31, 2021, "will support operating expenses such as additional staff and medical supplies."
According to the media release from Dunlop, this brings the total investment to $351 million for more than 2,250 new beds at 57 hospitals and alternate health facilities across the province – beds that will add more capacity for hospitals, help with occupancy pressures and support the continuation of surgeries and procedures.
"Our government is making the necessary investments to quickly and effectively increase hospital capacity and reduce wait times for patients and families in Simcoe," said Health Minister Christine Elliott.
"This additional investment will ensure our health-care system is able to respond to future waves of COVID-19 and help patients waiting for surgeries and other procedures get the care they need, faster."
The government is providing $2.8 billion for the COVID-19 fall preparedness plan. It focuses on addressing surges in COVID-19 cases and reducing health service backlogs by:
Extending hours for additional priority surgeries and diagnostic imaging;
Helping up to 850 alternate level of care patients access proper care in a home or community setting to help free up hospital capacity;
Expanding digital health and virtual services, which provide alternatives to in-person care that limit the transmission of COVID-19, while maintaining access to care;
Improving access to mental health and addictions services and supports; and
Increasing home and community care service by adding 484,000 nursing and therapy visits and 1.4 million personal support worker hours.
Ontario will release its 2020 budget and the next phase of Ontario's Action Plan on Nov. 5.
Sydney's Smart Shop to reopen amid surge in downtown investment – CBC.ca
The construction of the new Nova Scotia Community College Marconi campus on the Sydney waterfront is spurring investment in the downtown.
A notable recent development is the purchase of Sydney's iconic Smart Shop Place on the corner of Charlotte and Prince streets, which has been sitting vacant in recent years.
"We see Sydney as booming nowadays," said Ajay Balyan, who recently purchased the three-level building along with his brother, Ankit.
It was a different picture when he moved to Cape Breton from India in 2017 to study at Cape Breton University.
A lot has changed since then, with a boom in international enrolment at CBU and unprecedented public infrastructure investment in the area, including the new NSCC campus, health-care redevelopment and a potential new regional library.
"We know after NSCC, the Sydney downtown is going to be the main spot for the students to hang out or to eat," said Balyan. "And we're getting good support from the community, as well. So we find it to be a good opportunity for us."
Smart Shop Place opened in 1904 as a clothing store and long served as a retail anchor in Sydney. The Balyans plan to rename the building Western Overseas, after their family's business in India.
Construction is underway to convert the main floor into a small food court and the lower level into a fine-dining restaurant. The upper level will become apartments.
The brothers, with family partners in India, have similar plans for the former Cape Breton Post building on Dorchester Street, which they bought last year.
The two also own Swaagat, an Indian restaurant they opened on Prince Street in 2019.
Meanwhile, on Charlotte Street, local entrepreneur Craig Boudreau and a group of partners recently bought four buildings and are negotiating a fifth.
Two years ago, Boudreau purchased the former Jasper's Restaurant site on George Street. It's currently being used as a parking lot, but he hopes to start construction next fall on a multi-story commercial and residential development.
NSCC students will need housing and the community could use more dining options, said Boudreau.
"It's really spinoff," he said. "It's kind of the perfect scenario."
MORE TOP STORIES