Air Transat to suspend all flights from Toronto, some Montreal routes until April 30 – The Globe and Mail
In a move it blames on tighter restrictions imposed by Ottawa, Transat AT Inc. is halting all flights out of Toronto and some from Montreal for the remainder of the winter travel season.
The route cuts will begin Thursday and last until April 30, Transat spokeswoman Debbie Cabana said.
"Continued travel restrictions and the numerous measures imposed by the federal government, including the requirement to present a negative COVID-19 test and to quarantine upon return to Canada, have had a significant impact on our bookings," she said.
The cancelled routes in Toronto include flights to Cancun, Mexico; Holguin, Cuba; Punta Cana, Dominican Republic; Varadero, Cuba; Porto, Portugal; and Lisbon, Portugal, Cabana said.
In addition to those flights, Cabana added that Transat is cancelling its flights from Montreal to Puerto Vallarta, Mexico, and Varadero.
The airline notified travel agents of the cancellations in a memo Wednesday, which was obtained by The Canadian Press.
Passengers who paid for their flight or vacation package with cash or credit card will receive a full refund. Passengers currently at their destinations will be rebooked on flights returning to Canada, the memo says.
Transat's cancellations come just two weeks after Air Canada announced it would lay off 1,700 workers and cut more routes amid a challenging business environment for the aviation industry.
The federal government has cracked down on international travel in recent weeks, implementing a new requirement in January that all travellers seeking to enter Canada provide proof of a negative COVID-19 test taken within 72 hours of departure.
Prime Minister Justin Trudeau has said the federal government is contemplating further restrictions, prompted by the arrival of more contagious strains of COVID-19 in Canada from abroad.
Mr. Trudeau this past weekend reiterated his call for Canadians to cancel any vacations they may have booked, warning that people who travel abroad could face difficulties returning home.
Quebec Premier François Legault has called on Ottawa to go further by banning non-essential travel completely or requiring that new entrants to Canada quarantine in a hotel at their own expense. Similarly, Ontario Premier Doug Ford has called for a temporary ban on flights to Canada from destinations where new variants of COVID-19 have been discovered.
Canada's airlines have criticized the government's travel restrictions since the start of the pandemic, arguing that the mandatory 14-day quarantine is overly strict and should be replaced with a testing program at airports.
The airlines have also said the restrictions were rolled out without co-ordination with the industry, leading to confusion and difficulties for passengers. Since the COVID-19 testing mandate went into effect on Jan. 7, airlines have prevented hundreds of Canadians from boarding flights abroad because they did not produce an acceptable test result.
Allison St-Jean, a spokeswoman for Transport Canada, reiterated that Ottawa is committed to assisting airlines and noted that the government is still in negotiations with airlines to develop a financial aid package.
"We are closely following the difficult and unprecedented situation that has unfolded from the heath crisis we are all living through, and that is having a particular impact on this critical sector of the Canadian economy," Ms. St-Jean said.
Our Morning Update and Evening Update newsletters are written by Globe editors, giving you a concise summary of the day's most important headlines. Sign up today.
Ontario government still finalizing AstraZeneca COVID-19 vaccine rollout plan – CTV Toronto
TORONTO —
As Canada prepares to receive thousands of doses of the newly-approved AstraZeneca COVID-19 vaccine, Ontario has yet to determine how the vaccine will be used, citing the need for guidance from a federal advisory committee.
The Canadian Press reported on Monday that the initial shipment from AstraZeneca could arrive as early as this week, putting pressure on the province to reveal how it plans to administer the highly portable vaccine.
A spokesperson for Health Minister Christine Elliott told CTV News Toronto the details of the vaccine roll out strategy are still being finalized, and the province is awaiting further guidance on the best use of the AstraZeneca vaccine.
"Further details on the distribution of this new vaccine will be released once we have received guidance from the National Advisory Committee on Immunization and more information from the federal government on Ontario's allocations and delivery timelines," said Alexandra Hilkene, a spokesperson for Elliott.
Premier Doug Ford suggested last week that Ontario might follow in the footsteps of Germany and France and limit the use of the AstraZeneca doses for people under the age of 65.
The lack of an official strategy, however, has drawn criticism from the premier's political foes who say the government has demonstrated a "gross level of incompetence."
"The province was supposed to have a plan by December. It is now March. Instead of spending the past months blaming the federal government, Ford should have been coming up with a comprehensive vaccine rollout plan," said Green Party Leader Mike Schreiner.
Elliott's office says the plan is coming, but did not provide a date.
"We will be updating our vaccine rollout plan accordingly and will share those details when finalized."
One new case of COVID-19 reported Monday – HalifaxToday.ca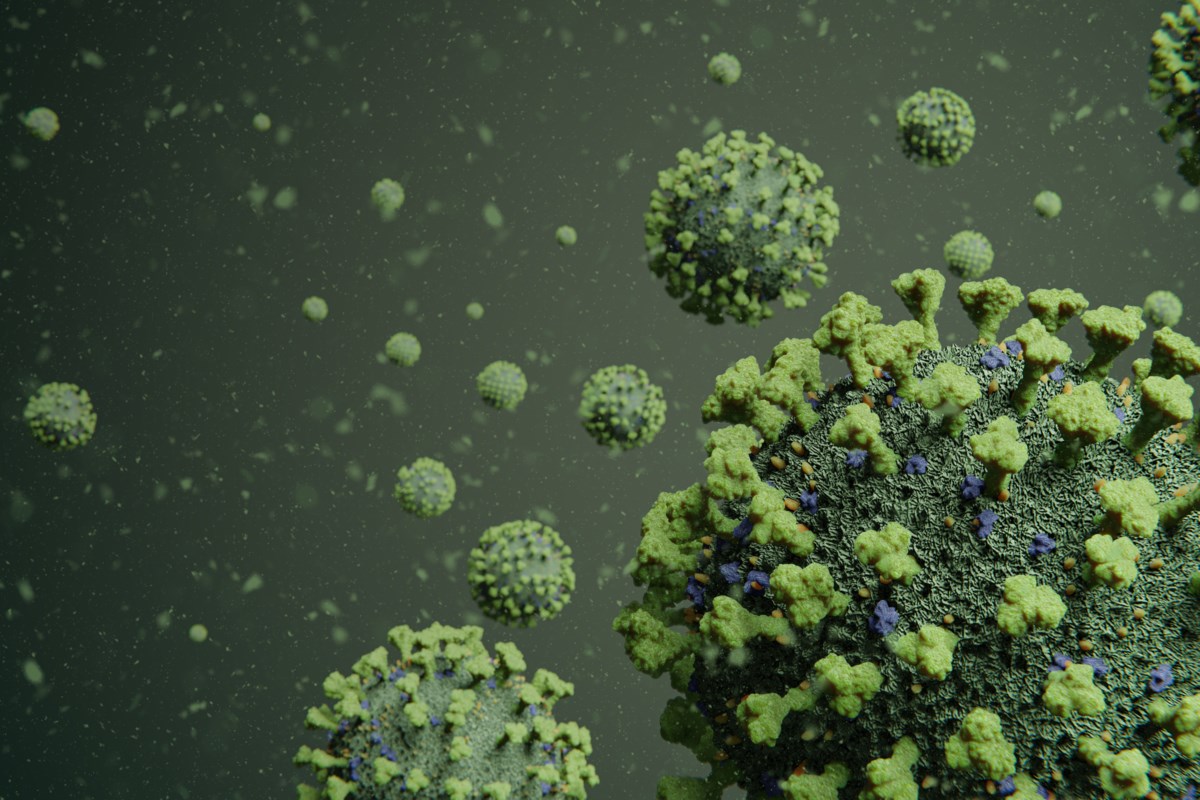 NEWS RELEASE
COVID-19/HEALTH/WELLNESS
*************************
One new case of COVID-19 is being reported in Nova Scotia today, March 1.
The case is in Central Zone and is a close contact of a previously reported case.
"A record number of Nova Scotians took advantage of COVID-19 testing over the weekend. Thank you for that," said Premier Iain Rankin. "It's a great response but it doesn't mean we can let down our guard. Testing is just one part of our multi-layer response to the virus. So, continue to follow all the public health measures, including keeping your social circles small and consistent."
As of today, March 1, Nova Scotia has 35 active cases of COVID-19.
Nova Scotia Health Authority's labs completed 3,931 Nova Scotia tests on Feb. 28.
As of Feb. 28, 32,856 doses of COVID-19 vaccine have been administered. Of those, 12,845 Nova Scotians have received their second dose.
Since Oct. 1, Nova Scotia has completed 214,939 tests. There have been 553 positive COVID-19 cases and no deaths. Two people are currently in hospital, in ICU. Cases range in age from under 10 to over 70. There are 518 resolved cases. Cumulative cases may change as data is updated in Panorama.
"As we started to see an increase of cases without a clear source of infection, we asked Nova Scotians to do their part and book a COVID-19 test, even if they were asymptomatic," said Dr. Robert Strang, Nova Scotia's chief medical officer of health. "Nova Scotians responded to the call and we saw an overwhelming amount of uptake in testing over the weekend at both the primary assessment centres and the pop-up clinics."
Nova Scotians are strongly encouraged to seek asymptomatic COVID-19 testing, particularly if they have a large number of close contacts due to their work or social activities. Appointments can be booked at https://covid-self-assessment.novascotia.ca/ , by choosing the asymptomatic option. Rapid testing pop-up sites continue to be set up around the province as well. More information on testing can be found at https://www.nshealth.ca/coronavirustesting .
Visit https://covid-self-assessment.novascotia.ca/ to do a self-assessment if in the past 48 hours you have had or you are currently experiencing:
— fever (i.e. chills/sweats) or cough (new or worsening)
Or:
Two or more of the following symptoms (new or worsening):
— sore throat
— runny nose/nasal congestion
— headache
— shortness of breath/difficulty breathing
Call 811 if you cannot access the online self-assessment or wish to speak with a nurse about your symptoms.
When a new case of COVID-19 is confirmed, the person is directed to self-isolate at home, away from the public, for 14 days. Public health works to identify and test people who may have come in close contact with that person.
Anyone who has travelled from anywhere except Prince Edward Island must self-isolate for 14 days. As always, anyone who develops symptoms of acute respiratory illness should limit their contact with others until they feel better.
It remains important for Nova Scotians to strictly adhere to the public health order and directives – practise good hand washing and other hygiene steps, maintain a physical distance when and where required. Wearing a non-medical mask is mandatory in most indoor public places.
Nova Scotians can find accurate, up-to-date information, handwashing posters and fact sheets at https://novascotia.ca/coronavirus .
Businesses and other organizations can find information to help them safely reopen and operate at https://novascotia.ca/reopening-nova-scotia .
Quick Facts:
— additional information on COVID-19 case data, testing and vaccines is available at https://novascotia.ca/coronavirus/data/
— a state of emergency was declared under the Emergency Management Act on March 22, 2020 and extended to March 7, 2021
— online booking for COVID-19 testing appointments is available at https://covid-self-assessment.novascotia.ca/
Additional Resources:
Government of Canada: https://canada.ca/coronavirus
Government of Canada information line 1-833-784-4397 (toll-free)
The Mental Health Provincial Crisis Line is available 24/7 to anyone experiencing a mental health or addictions crisis, or someone concerned about them, by calling 1-888-429-8167 (toll-free)
If you need help with a non-crisis mental health or addiction concern call Community Mental Health and Addictions at 1-855-922-1122 (toll-free) weekdays 8:30 a.m. to 4:30 p.m.
Kids Help Phone is available 24/7 by calling 1-800-668-6868 (toll-free)
For help or information about domestic violence 24/7, call 1-855-225-0220 (toll-free)
For more information about COVID-19 testing and online booking, visit https://novascotia.ca/coronavirus/symptoms-and-testing/
*************************
New COVID-19 measures take effect in 9 Ontario regions, 2 move into lockdown – CityNews Toronto
New public health measures meant to limit the spread of COVID-19 went into effect across nine Ontario regions Monday, including two that are heading into lockdown due to rising case counts.
The Thunder Bay and Simcoe-Muskoka health units have seen infections rising in recent days, driven in part by transmission of more infectious variants of the virus.
The province activated what it describes as an "emergency break" for those districts, moving them to the grey tier of Ontario's colour-coded pandemic response plan.
The move will impose a variety of more stringent public health measures in those regions, including capping most indoor gatherings at 10 people, closing restaurants to in-person service and forcing non-essential retailers to operate at 25-per-cent capacity.
---
RELATED: COVID-19 'emergency brake' applied in Thunder Bay, Simcoe-Muskoka regions
---
Seven other public health units will be easing restrictions as they move down a level in the provincial framework.
The Niagara Region is now classified as red, the Chatham-Kent, Middlesex-London and Southwestern units all move to the orange tier, Haldimand-Norfolk and Huron Perth transition to the yellow level, and Grey Bruce will become a green zone with the least restrictive measures in place.