'Alarming levels' of stress found amongst Canadian media workers: study – New Canadian Media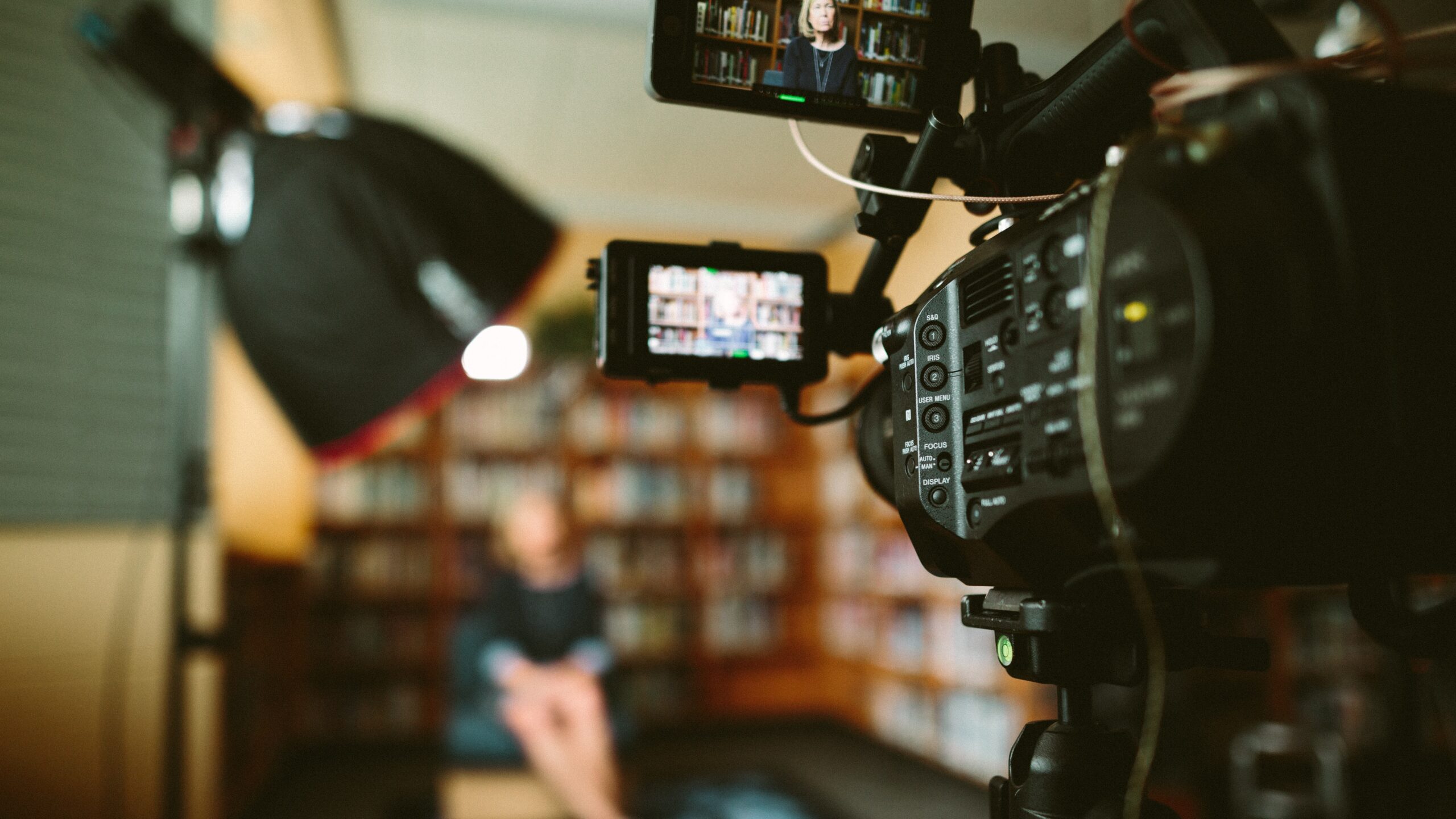 A new study has found that journalists and other media workers have dealt with high rates of mental health conditions over the past four years. However, the researchers said that much more research needs to be done to understand how mental health and well-being from covering traumatic stories and workplace harassment is impacted by gender, sexual orientation, race, age and ability.
The study entitled "Taking Care: A report on mental health, well-being & trauma among Canadian media workers" found "alarming" levels of stress and trauma related to the workplace.
"The survey confirms what we have often feared and suspected about our industry," Carleton University journalism professor Matthew Pearson, one of two lead researchers on the project, told New Canadian Media. "The research also confirms that there is this feeling that if you've struggled with covering difficult things, that's a struggle that you should keep to yourself."
Of the 1,251 media workers ⁠— a term used to encompass photographers, video journalists, reporters, producers, camera operators, freelancers and news executives ⁠— who answered the survey, 81 per cent identified as white. Pearson said that while this is a shortcoming of the survey, it aligns with the 2021 Canadian Newsroom Diversity Survey published by the Canadian Association of Journalists which identified 75 per cent of Canadian journalists to be white. He said this is a problem in itself.
"If the majority of respondents to a survey identify as white cisgendered, able bodied, as they do in this survey, and the conclusions are what we've got, then I think that we can sort of read into that," said Pearson. "So things might even be harder for the most marginalized in newsrooms, the people who may have less privileges."
The Taking Care survey did however conclude that racialized media workers ⁠— and in particular Asian, Black and Arab workers ⁠— reported workplace harassment more often than their white colleagues. Rida Khan, who holds a Masters of Journalism and is currently looking for work in the field, stressed the importance of eliminating the racial bias that exists in Canadian newsrooms.
Workplace harassment
While journalists and other media workers were already facing harassment before the pandemic, COVID-19 only augmented this experience with, for example, the anti-media hate spewed by the "freedom convoy"
Journalists can experience harassment online, in the office and in the field.
According to the survey, 56 per cent of respondents said they had experienced online harassment in the last four years, 28 per cent reported harassment in the office and 35 per cent experienced harassment in the field.
A 2022 joint report titled "Poisoned Well" by the CAJ and the Canadian Journalism Foundation, cited in the Taking Care study found that journalists of colour, female journalists and 2SLGBTQ+ journalists are the biggest targets for antimedia hate.
"There is a lot of trauma that racialized journalists experience within newsrooms in Canada due to the lack of diversity at leadership levels," one producer/associate producer from Toronto reported in their survey.
"Being questioned on the integrity of our journalism, having to defend editorial decisions, being overlooked and discriminated against, and in some cases contributing to (bad) journalism that has a racist slant because there's only so much that you push back on — these are just some examples that have chipped away at my own confidence in myself and my confidence in our industry."
Khan said when she wrote her first story on a minority community she was taken aback by the changes that were made to her story to villainize the minority community.
"The anxiety this behaviour caused me was real. So real and so severe," she said. "I knew things and I was asked to take them out. I knew the severity of the problems but I was asked to downplay them."
Trauma exposure on the job
Media workers are exposed to many different traumas on the job, requiring them to run towards conflict, natural disasters and crime.
Over 80 per cent of survey respondents reported covering a racist attack or crime at least once over the past four years ⁠— the highest of any trauma reporting category. While this would be upsetting to any media worker, those who belong to the racialized group may experience even more hardship.
"Covering stories like the racial reckoning of 2020 on top of the poorly organized response to a public crisis like COVID-19 requires regular time off to decompress and restore any faith in humanity," a host from CityNews said in their survey response.
Khan said that sometimes journalists of colour are reluctant to speak up about trauma endured in the field for fear of being seen as weak.
"Mainstream media avenues close for them unless they have solid connections," she said.
Moving forward
The report outlined nine recommendations for the media industry going forward. The recommendations include developing post-pandemic plans, improving education and training, improving culture and work/life balance, establishing protocols to protect health, rethinking alcohol, launching peer support programs, improving and expanding benefits, and seeking employee input.
"I think that we want to think about protocols and policies that address the higher rates of harassment, stress and PTSD and other issues among women in particular, but also racialized workers in the newsroom," Pearson said. "It's not just the responsibility of news managers, it's everyone's responsibility."
"It takes a long time to change mindsets," said Khan, "which people have nurtured their whole lives and there are strong rooted biases."
Hollywood Enlists Asian Media in US-Led $71 Billion Piracy Fight – BNN
(Bloomberg) — Hollywood studios battling online piracy have enlisted the first Asian members of an industry coalition set up to seek out and shut down illegal streaming sites.
The Hong Kong-based streaming service Viu and True Visions, a leading Thai pay-TV provider, will be the first Asian companies to join the Alliance for Creativity and Entertainment, whose members include Netflix Inc., Walt Disney Co. and other major media companies.
The alliance is part of the US Motion Picture Association and has 39 members, with plans to enlist other players in Latin America and elsewhere. Dues from the media organizations are used to finance legal fights against the theft of content.
Piracy has been on the rise during the pandemic, costing US entertainment companies an estimated $29 billion to $71 billion in lost revenue annually, according to executives at the organization. And media companies typically notice, and act on, copyright and intellectual property theft before police.
"We now have local partners fighting this local fight, who can connect to local law enforcement," Charles Rivkin, chairman of the alliance and the Motion Picture Association, said in an interview. "It's a whole lot more effective when you have a local player come in with the MPA than the MPA just parachuting in on our own and trying to make headway."
Expanding Ranks
While the organization is mostly made of US companies, including all of the major Hollywood studios and streaming services that form the MPA trade group, it also has international partners. BBC Worldwide and Vivendi SE's Canal+ are two of its biggest European members. Rivkin said he has long sought to expand the group's footprint in Asia-Pacific, where some of the largest illegal streaming sites are run.
Viu is one of the biggest streaming platforms in Asia, with 58.6 million monthly active users, according to the company. True Visions is a cable and satellite TV operator based in Thailand, and last month helped the alliance and local police arrest an alleged content pirate and shut down his website.
"We recognize the need to address the piracy that is widespread in our markets," Marianne Lee, chief of content acquisition and development at Viu, said in a statement. "We are committed to ensuring consumers move from illegal piracy sites to legal options."
While Hollywood has battled film and TV piracy for years, it became particularly problematic after major studios made their content more readily accessible online during pandemic lockdowns. John Fithian, the head of the National Association of Theatre Owners, said in April piracy was so widespread in 2021 that studios scrapped plans to debut their big, new films online rather than in theaters.
The alliance says it's also looking to partner with major sports leagues across the world, since they are also the target of digital content thieves. In April, ACE added beIN Media Group, one of the biggest international sports broadcasters, to its ranks.
©2022 Bloomberg L.P.
Boston media explodes after Red Sox blow it without unvaccinated closer Houck – Sportsnet.ca
Editor's Note: The COVID-19 situation, in sports and around the world, is constantly evolving. Readers in Canada can consult the country's public health website for the latest.
The Boston media is known for being tough on their teams at all times.
It reaches another level, though, when something like Tuesday night happens.
Because Boston Red Sox closer Tanner Houck is unvaccinated, he had to be placed on the restricted list prior to this week's series in Toronto against the Blue Jays.
And wouldn't you know it, his absence loomed large on Tuesday when the Blue Jays scored two runs in the bottom of the ninth for a 6-5 win over the Red Sox.
Longtime Boston Globe columnist Dan Shaughnessy and other members of the Boston media were quick to post their feelings on Twitter.
Without Houck, the Red Sox asked Tyler Danish, who pitched the eighth, to go back out for the ninth.
But Danish, who has zero career saves, let the first two runners on. That prompted Red Sox manager Alex Cora to replace him with Hansel Robles.
Robles wasn't any more successful, giving up RBI singles to Bo Bichette and Vladimir Guerrero Jr. to end it.
When asked if the situation made him more frustrated about the vaccination situation, Cora said no.
"We go with the 26 that are here, and we try to get 27 outs and we didn't do it," Cora said.
The Blue Jays have now won five of six against the Red Sox in Toronto this season heading into Wednesday's series finale when Toronto will start ace Alek Manoah.
And, maybe just maybe, the same two teams will play in the same venue in October.
Media Release – June 29, 2022 – Guelph Police – Guelph Police Service
Fake gun call doesn't work
A male who reported a bogus firearms incident in an attempt to avoid being arrested instead faces additional charges.
Approximately 12:30 p.m. Tuesday, Guelph Police Service officers located a stolen motorcycle in a downtown parking lot. Investigation led them to an apartment unit where they believed the responsible male was hiding.
While officers were on scene, a 911 call was received by the communications centre reporting a male with a firearm at a business on Eramosa Road. Several officers responded and determined the report was fake and intended to draw officers away from the downtown apartment.
After extensive negotiations, a male was arrested just before 9:30 p.m. A 38-year-old Guelph male is charged with possessing stolen property over $5,000, public mischief and failing to comply with a release order. He was held for a bail hearing Wednesday.
Male charged with impaired, mischief
A Guelph male was charged with mischief after smearing feces on a surveillance camera at the Guelph Police station following his arrest for impaired driving.
Just after 6 p.m Tuesday, the Guelph Police Service received reports of an erratic driver in the area of Woodlawn Road West and Imperial Road North. A short time later the running vehicle was located at the owner's residence with the male still sitting inside. Officers detected an odour of alcoholic beverage on his breath and observed an empty beer can inside the vehicle. Testing at the police station confirmed the male had more than the legal amount of alcohol in his system.
While the male was being held awaiting his release, he began to cover a cellblock camera with a pillow. After the pillow was taken away he used his hand to smear feces on the camera lens.
A 47-year-old Guelph male is charged with impaired operation and mischief. His driver's licence was suspended for 90 days and his vehicle was impounded for seven days. He will appear in a Guelph court July 12, 2022.
Male arrested for break and enter
A Guelph male has been arrested nearly two months after a north-end garage was entered.
On May 8, a resident in the area of Victoria Road North and Ingram Drive reported a break-in to his garage. Video surveillance showed a vehicle stopping in front of the house approximately 3:20 a.m. A male entered the garage and stole tools and other items.
A suspect was identified from the video and arrested Tuesday.
A 32-year-old Guelph male is charged with break and enter, prowl at night and breach of probation. He will appear in a Guelph bail court July 5, 2022.
Total calls for service in the last 24 hours – 240