Alberta economy to return to pre-pandemic levels by 2022; Calgary mayor sets stage for city's recovery – Global News
Alberta and Calgary are still likely a year away from returning to pre-pandemic economic conditions, and it could take another year or more to make up for lost growth, according to the annual outlook from Calgary Economic Development.
ATB chief economist Todd Hirsch said the province is expected to see 6.3 per cent growth in 2021 and another 4.3 per cent in 2022.
The province saw an 8.2 per cent contraction in 2020.
"We expect the Alberta economy to get back to pre-COVID levels probably by mid-2022," Hirsch told reporters on Wednesday, "so we still have a ways to go."
The pandemic is an ever-present unpredictable force for economic activity, he said.
Hirsch agreed with the Bank of Canada's forecast of elevated inflation through the first half of 2022 and said the sped-up BoC timeline for increasing interest rates is a signal Albertans should heed.
Hirsch didn't expect Alberta's unemployment to return to "normal" from its current rate of 8.1 per cent until Q3 of 2022 or later, continuing Alberta's lagging economic rebound.
"We are lagging, but that's because the deficit or the contraction that we saw in 2020 was the deepest in the country, and that was compounded by the troubles in the energy sector and the drop in oil prices," Hirsch said.
On Wednesday, West Texas Intermediate was above $82 a barrel and Western Canadian Select is flirting with $70. Some forecasts are calling for triple-digit prices.
"While oil prices are really good right now, and that is certainly helping those energy producers (with) repairing some balance sheets and maybe some merger and acquisition activity, we're still not seeing a lot of reinvestment in Alberta's traditional hydrocarbon industry," the ATB economist said.

1:41


Calgary election: the future of the city's economy and footprint



He repeated his call for oil and gas to remain the "backbone" of the economy and highlighted sectors seeing growth, which is likely to continue through 2022.
"The technology and digital sector, agriculture and agrifoods, renewable energy and clean energy technology, the film and TV industry, life sciences, health sciences — all of these have been doing very, very well," he said.
"Now we have to put it in context: all of those sectors combined are still dwarfed by our traditional oil and gas sector, so we do still have some ways to go. We need a lot of growth out of those sectors to kind of move the needle."
Hirsch stressed a trio of areas the city and province "has to get right" to rebuild the economy: education and skills, addressing economic inequality with social inclusion, and commitments to carbon reduction and climate change goals.
Recovery under a new mayor
In her first address to Calgary's business community as mayor, Jyoti Gondek shared her economic priorities.
"Faced with so many challenges, we must draw upon our unique strengths to chart our own path forward," the mayor said at the CED event. "The seeds of our future success lie within the wealth of experience in our energy sector, technology, innovation, small businesses, women-led enterprises and within the arts sector."
Gondek said the city must also retain its reputation as an energy production leader.
"Many of our large energy companies are already setting very ambitious targets, and they're doing great work to innovate and to reduce their emissions intensity. This work must continue," Gondek said.
"Our ability to compete on a global stage depends on taking the position of being a leader in the world of transition."
The mayor pointed to the opportunity for the city to attract investments "on a scale that we have never seen before" by pursuing a net-zero future.
"The creation of net-zero asset managers initiatives that feature global banks and investment houses is a clear signal that capital will flow to places that are taking action," Gondek said.

2:48


Is there a 'just transition' away from fossil fuels?



"Calgary must be at the table. We must be there to demonstrate our leadership and our expertise as part of this change so that we can generate new jobs and new businesses to be sustainable in the long term."
The mayor added that by growing the arts sector and facilitating an inclusive recovery that gets more women to participate in the economy, the city can become more resilient and attract companies "dedicated to pressing global issues."
"In these unpredictable times, the city of Calgary must be a source of stability for business, a focused convener of opportunities, a mindful community capacity builder."
Declaring a climate emergency
During the municipal election campaign and in an interview immediately after being elected, Gondek said one of the first things she would do as mayor is to declare a climate emergency in Calgary to help attract investment.
City council is still in a transition period, and its first organizational meeting to select committee appointments is on Monday. The first full meeting of council is on Nov. 15.
The federal government declared a climate emergency in 2019, and Edmonton, Vancouver, Toronto and the National Assembly of Quebec are among the jurisdictions that have all made similar declarations.
On Wednesday, Gondek said part of the reason to declare a climate emergency was to change the city's reputation as just another oil and gas producer.
"If we focus on talking about the processes and transition over time towards more sustainable solutions and production methods, that's pretty clear that we are a sector that is evolving," the mayor said.
"I'm less worried about the output that is delivered by energy production and much more concerned about telling the world what it is that we're doing to use innovation and technology to be a more responsible and sustainable producer."
Richard Masson, executive fellow at the University of Calgary's School of Public Policy and chair of the World Petroleum Council in Canada, said most large oil and gas companies are already working on reducing their emissions.
The Oil Sands Pathways to Net Zero alliance — which includes Canadian Natural Resources, Cenovus, Imperial, MEG Energy and Suncor — has committed to a 97 per cent reduction in its emissions by 2050.

5:45


Calgary climate activist to attend COP26



"They're fully aware of what's going on in the world, what's going to happen at (United Nations Climate Change Conference in 2026), what governments are trying to do with their with their regulation, and so this declaration doesn't really change anything," Masson said.
"What it does do for Calgary (is to) say, 'We recognize climate change is important.'"
Time and optimism
Hirsch's prognostications were unclear on when the province's economy would make up for growth lost to the pandemic, saying that ground could be made up by 2023 or 2024.
Speaking with reporters after her speech at CED, Gondek was "fully aware" that the city's economic recovery would likely take up much of her current term of office.
"I have a lot of foundational work to do, as does the council that I'm working with, and all of us are realists," the newly elected mayor said. "We know that this will be a lot of heavy lifting.
"It will be making important decisions that are rooted in empirical evidence. It will not be ribbon cuttings and ceremonies celebrating exponential success."
The messaging from the speakers at the economic outlook, including Hirsch, Gondek, ATB president and CEO Curtis Stange, CED interim president and CEO Brad Parry, and Minister of Jobs, Economy and Innovation Doug Schweitzer, had a common theme: there is a reason for optimism in the province's future.
Hirsch said the economy's recovery could take a lesson from the centuries-old Japanese practice of kintsugi, where lacquer mixed with precious metals is used to repair broken ceramics, treating the break and repair as part of the history of an object.
"By embracing damage, we can be transformed into something that, in fact, is stronger and more resilient."
© 2021 Global News, a division of Corus Entertainment Inc.
New immigrants, international students needed to fuel Canada's bio-economy – Rocky Mountain Outlook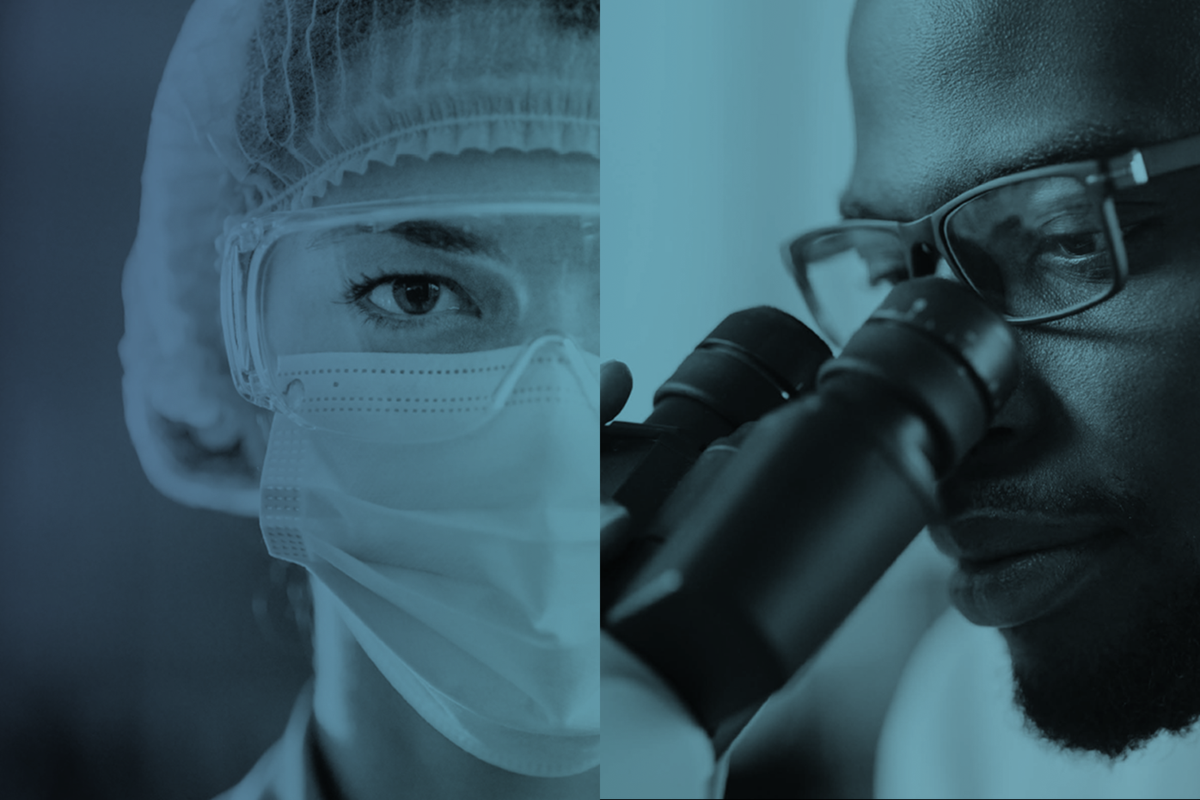 NEW CANADIAN MEDIA: Canada's bio-economy will require about 65,000 additional workers by the end of this decade and companies will be challenged to fill positions due to a highly competitive labour market, states a new nation-wide region-by-region analysis.
The national report by BioTalent Canada, which guides bio-economy stakeholders, states Internationally Educated Professionals (IEPs) and recent immigrants could help fill the gap but currently make up only a small percentage of the bio-economy workforce.
"Newcomers to Canada, with valuable skills, can quickly enter the workforce bringing their diverse perspectives to help access new markets and contribute to solutions," states the report.
To address the skills needed in the bio-economy up to 2029, BioTalent Canada is calling for a subsidy program for immigrants in order to reduce the perceived risk of hiring new Canadians, as well as new pathways to integrate the talent of international students and IEPs into the labour market.
They are among the key recommendations in today's regional reports as well as in a national study completed last fall that together unpack the current landscape, trends, challenges and opportunities in Canada's bio-economy.
The report defines the bio-economy as "the economic activity associated with the invention, development, production and use of primarily bio-based products, bio-based production processes and/or biotechnology-based intellectual property."
It estimates there are "roughly 12,000 organizations in Canada's bio-economy (which) collectively employed some 200,000 people in 2019."
The field is multidisciplinary in that it cuts across the bio-health, bio-energy, bio-agriculture (agri-bio) and bio-industrial (chemicals and materials) sub-sectors.
"The industry has to develop new strategies focused on breaking down barriers to entry for recent immigrants, Indigenous workers and workers with disabilities — all of whom are seriously under-represented in the bio-economy today," said BioTalent president and CEO Rob Henderson.
Insufficiently stocked
Today's analysis on Ontario — and an accompanying report on the Greater Toronto Area — conclude the region will require another 24,500 bio-economy workers by 2029, and that the current talent pipeline is three-quarters empty.
It states women account for an average of roughly one-third (35 per cent) of Ontario bio-economy workers. Other groups have less representation, with IEPs making up 17 per cent of the bio-economy workforce, and recent immigrants (those who have been in Canada less than five years) 9 per cent.
"Immigration is one solution right now. We can hire workers from other countries who are fully trained and have often been doing the job for years, so they're able to come on board and get up to speed very quickly" — Keith Tucker, senior human resources director at National Resilience, Inc., a Mississauga-based biomanufacturing facility.
"We also want to support programs that encourage Canadian students to specialize in this highly competitive career," said Tucker, whose company works with researchers, biotech and pharmaceutical companies, and governments to help develop and produce a range of experimental and commercialized therapies.
The report on Western Canada — including British Columbia and Alberta — and an accompanying report on Metro Vancouver, similarly conclude that the region's pipeline is insufficiently stocked to meet demand.
"It is likely that Western Canada's biotech industry will lack 18,800 bio-economy workers by 2029, and current estimates indicate there will not be enough workers to meet labour needs," the report states.
Western Canada accounts for 28 per cent of Canada's bio-economy, with over 3,800 organizations — mainly small and medium-sized businesses — collectively employing some 48,000 people in 2019.
Decentralizing works
Handol Kim is the co-founder and CEO of Vancouver-based start-up Variational AI, whose innovative machine-learning platform generates novel and optimized molecules and has the potential to eventually cut preclinical drug discovery times from years to months.
"We need cheminformaticians, computational chemists, medicinal chemists and synthetic chemists," he said.
For Kim, the local skills shortage and the pandemic solidified the idea that a decentralized team can work well.
"It's the cost of doing business. Uprooting someone from Boston to work in Vancouver is expensive and they won't be productive for six months. I'd rather pay someone 30 per cent more to stay where they are and contribute right away," he said.
"We prefer to hire from within Canada, but we'll hire the right person from anywhere."
Elsewhere in Canada, today's reports show Atlantic Canada's bio-economy is likely to require 3,300 additional workers by 2029; Quebec will require 15,500 additional workers while the Prairies are likely to require 3,400 additional workers over the next 10 years.
Sub-sectors
According to the report, the bio-economy includes "the use of resources from agriculture, forestry, fisheries/aquaculture, organic waste and aquatic biomass" and its "sub-sectors share a common objective: the commercialization of resultant bio-products, processes and/or intellectual property."
Its subsectors include:
Bio-health
"The bio-health sub-sector encompasses the invention, development, manufacturing, commercialization and use of products that improve therapeutics, diagnostics, prevention and health administration, as well as the development and production of nutraceuticals and applications of medical cannabis. Research and development activities contribute to the development of new products, bio-based technologies and intellectual property related to the production of bio-health products and technologies."
Medical cannabis

Medical Devices

Biopharmaceuticals

Nutraceuticals

Natural-compound bioactives

Bio-molecules

eHealth/Artificial Intelligence
Bio-energy
"The bio-energy sub-sector encompasses the invention, development, production, commercialization and use of renewable fuels through the conversion of organic material into heat or power. Research and development activities contribute to the development of new products, bio-based technologies and intellectual property related to the production of bio-energy."
Biodiesel

Ethanol

Methane

Bio-oil

Sustainable development
Bio-industrial
"The bio-industrial sub-sector encompasses the invention, development, manufacturing, commercialization and use of goods for industrial use, such as bio-chemicals and bio-materials, through the conversion of organic material. Research and development activities contribute to the development of new products, bio-based technologies and intellectual property related to the production of bio-industrial products. Among others, the development and production of biocatalysts are an integral part of this sub-sector."
Biocatalyst

Biosolvents

Bioplastics

Biocoatings

Bioadhesives
Agri-biotech
"The agri-bio sub-sector encompasses the invention, development, production, commercialization and use of new or modified products resulting from the manipulation, modification or alteration of the natural features of plants and crops, animals and/ or other food sources. Research and development activities contribute to the development of new products, bio-based technologies and intellectual property that support improved quality, yield and efficiency in the agricultural sector and food production."
Agri-fibre composites

Animal Genetics

Plant Genetics

Livestock Vaccines

Animal Nutritional Supplements

Functional Foods
UAE to shift to Saturday-Sunday weekend to better align its economy with global markets – The Globe and Mail
The United Arab Emirates will shift to a working week of four and half days with a Saturday-Sunday weekend from the start of next year to better align its economy with global markets, but private companies will be free to choose their own working week.
The oil-producing Gulf state, the region's commercial, trade and tourism hub, currently has a Friday-Saturday weekend. From Jan. 1, however, the weekend will start on Friday afternoon, including for schools, a government circular said.
"Each company, depending on the sector they operate in and what suits and serves their business best, can choose the weekend they decide for their employees," Minister of Human Resources and Emiratisation Abdulrahman al-Awar told Reuters.
Over the past year, the UAE has taken measures to make its economy more attractive to foreign investment and talent at a time of growing economic rivalry with Saudi Arabia.
Addressing any religious sensitivities in the Sunni Muslim-ruled country, where expatriates make up most of the population, the government said work on Friday would end at 12 noon before Muslim prayers, which would be unified on Friday across the UAE.
It said the longer weekend would improve employees' work-life balance and noted that several majority-Muslim nations, such as Indonesia and Morocco, have Saturday-Sunday weekends.
The UAE said the move would "ensure smooth financial, trade and economic transactions with countries that follow a Saturday-Sunday weekend, facilitating stronger international business links and opportunities" for UAE-based and multinational firms.
The change will impact state entities like the central bank, which would communicate details about the new working hours to commercial banks, said al-Awar, adding that UAE stock exchanges would also be more integrated with global markets.
"This change will enhance the integration of the banking sector in the UAE with the banking community internationally … it will eliminate the gap that existed in the past," he said.
Mohammed Ali Yasin, chief strategy officer at Al Dhabi Capital, said the financial sector would benefit from being able to make simultaneous payment settlements with developed markets and the tourism industry would also be a beneficiary.
"It could be a good experiment for other countries in the region," he said.
Friday is a weekly holiday in the other five Gulf Arab states and many predominantly Muslim countries.
Monica Malik, an economist at Abu Dhabi Commercial Bank, said she expects many private sector companies in the UAE to follow the Saturday-Sunday weekend, describing the move as a "very meaningful development" alongside other recent reforms.
The UAE has liberalized laws regarding cohabitation before marriage, alcohol and personal status laws in addition to the introduction of longer-term visas to lure businesses and talent.
Be smart with your money. Get the latest investing insights delivered right to your inbox three times a week, with the Globe Investor newsletter. Sign up today.
C$ posts 11-day high as virus worries ebb, trade surplus widens
The Canadian dollar strengthened against its U.S. counterpart on Tuesday as investors grew less concerned about the economic threat of the Omicron coronavirus variant and data showed Canada posting its widest trade surplus so far in 2021.
Waning Omicron variant worries and a timely booster shot of Chinese stimulus lifted world stock markets and the price of oil, one of Canada's major exports.
U.S. cruse oil futures rose 2.9% to $71.48 a barrel, while the Canadian dollar was trading 0.7% higher at 1.2670 to the greenback, or 78.93 U.S. cents, after touching its strongest intraday level since Nov. 26 at 1.2665.
Canada posted a trade surplus of C$2.1 billion in October, with imports and exports both hitting record levels on higher trade in motor vehicles, Statistics Canada said.
"The devastating floods in B.C. will likely weigh heavily on November trade and activity, but this report adds to the evidence that the economy had strong momentum to start Q4," Benjamin Reitzes, Canadian rates & macro strategist at BMO Capital Markets, said in a note.
Data last week showed that Canada added many more jobs than expected in November and the economy grew faster than expected in the third quarter.
The Bank of Canada is due to make an interest rate announcement on Wednesday. In October, the central bank signaled it could begin raising interest rates from the current level of 0.25% in April.
Canadian government bond yields were higher across the curve, tracking the move in U.S. Treasuries.
The 10-year rate rose 2.9 basis points to 1.552%, extending its rebound from the lowest level in more than two-months on Friday at 1.425%.
(Reporting by Fergal Smith; Editing by Alistair Bell)