Alice Munro, dozens of Nobel Prize winners denounce Teck oilsands project – Global News
Canadian author Alice Munro and dozens of other Nobel Prize winners around the world have joined the heated opposition facing a massive oilsands project in northern Alberta, decrying the proposed development as "a disgrace."
Munro, Canadian biologist Jack W. Szostak and 40 other global winners from various fields signed a letter addressed to Prime Minister Justin Trudeau and Deputy Prime Minister Chrystia Freeland urging them to deny the Teck Resources Ltd. plan, as well as any expansion of the fossil-fuel sector.
"The mere fact that they warrant debate in Canada should be seen as a disgrace," states the letter, which appeared on the Guardian's website Friday.
"They are wholly incompatible with your government's recent commitment to net-zero greenhouse-gas emissions by 2050. And with clear infringements on First Nations rights, such projects fly in the face of rhetoric and purported efforts towards reconciliation."

2:02


Reality check: Can energy producers be carbon neutral?



Reality check: Can energy producers be carbon neutral?
The signatories call fossil-fuel projects "an affront to our state of climate emergency," and say the "importance of leadership in the coming few years cannot be understated."
A decision on the $20.6-billion, 260,000-barrel-per-day Frontier project is supposed to come next week.

4:04


Treaty 6 grand chief says resource projects must be considered on their own merits



Treaty 6 grand chief says resource projects must be considered on their own merits
The project is expected to produce about four million tonnes of greenhouse gas emissions per year over 40 years.
Federal Environment and Climate Change Minister Jonathan Wilkinson responded to the letter by saying Canada needs to be the cleanest source of resources for global markets as it transitions to a low carbon future.
"Cabinet will be considering the Teck Frontier project based on its merits," he said in an email.
"We will take into account all circumstances and information available to ensure this is the best Canada can offer the world in terms of sustainable and responsible development."
Those in favour of the proposal say it will create thousands of jobs and bolster Alberta's struggling economy. Alberta Premier Jason Kenney said Friday it would create 7,500 jobs and $70 billion of government revenue.
He also touted "cutting-edge technology" that would allow the Vancouver-based miner to produce oil with half the carbon emissions of an average barrel produced in North America.
Kenney told reporters in Calgary that he suspected the signatories were presented with a distorted view of the Frontier project.
"Many interest groups have been misrepresenting the Canadian oilsands as being the equivalent of thermal coal for example, which is manifestly ridiculous. It is counterfactual," said Kenney.
"Our challenge … is to show the world a path forward about how we can extract energy with a shrinking environmental and carbon footprint. That's exactly what we'll do."
Kenney called Teck mines "one of the most progressive mining companies in the world" noting its recent commitment to a net-zero carbon plan by 2050.
Meanwhile, the company itself said it was committed to fostering a low-carbon economy.

1:46


Complaints against Alberta government over Teck Frontier mine



Complaints against Alberta government over Teck Frontier mine
"Lower carbon oil from Frontier would replace higher carbon sources and contribute to reducing global emissions," spokesman Chris Stannell said in an emailed statement.
Kenney also said the project was supported by 14 nearby First Nations and Metis communities and suggested the expected benefits would directly improve the lives of Indigenous people.
"We embrace the imperative of reconciliation. Reconciliation first and foremost means giving Aboriginal people a way out of poverty," he said.
Nevertheless, opposition has been fierce.
Critics have raised questions about how the mammoth dig would impact woodland caribou, old-growth forests, and waterfowl habitat.
And in public letters sent last week to the federal government and to other chiefs, Athabasca Chipewyan Chief Allan Adam said he was worried that Alberta's failure to consult and take meaningful action on environmental concerns could jeopardize the project.
Opposition is strong even among Trudeau's own Liberal caucus, where many Liberal MPs have openly campaigned against approval and consider it antithetical to Trudeau's pledge to combat climate change.
Munro won the 2013 literature prize while Szostak won the 2009 prize in medicine. Other signatories include Bangladeshi banker Muhammad Yunus, who won the peace prize in 2006, South African-born novelist John Coetzee, who won the literature prize in 2003, and Austrian writer Elfriede Jelinek who won the 2004 literature prize.

2:32


Kenney has message for Ottawa on Teck Frontier Mine



Kenney has message for Ottawa on Teck Frontier Mine
The project has also drawn criticism from Hollywood stars Jane Fonda, Martin Sheen, Susan Sarandon, and Joaquin Phoenix.
The controversy comes as Trudeau's government deals with another major energy project that crosses First Nations territory in northern British Columbia.
Hereditary chiefs of the Wet'suwet'en Nation oppose the Coastal GasLink natural gas pipeline and have blocked access to the work site, while Wet'suwet'en supporters have held protests on rail lines across the country.
After two weeks, Trudeau said Friday the barricades must come down.
© 2020 The Canadian Press
Bank of Canada keeps key interest rate on hold – CTV News
OTTAWA –
Canada's central bank has sent a warning that increases in the cost of living would continue into next year, but signalled it wasn't yet prepared to pull its key lever to rein in inflation.
The annual pace of inflation in October rose to 4.7 per cent, a pandemic-era high and the fastest year-over-year gain in the consumer price index in 18 years.
The Bank of Canada said high inflation rates will continue through the first half of next year, but should by the second half of 2022 fall back to its comfort zone of between one and three per cent.
By the end of next year, the bank is forecasting the annual inflation rate to fall to 2.1 per cent.
While the path for inflation and the economy are largely following the central bank's expectations, the statement released Wednesday said the bank "is closely watching inflation expectations and labour costs" to make sure they don't take off and cause a spiral of price growth.
The comments in the last scheduled rate announcement of the year left the key rate at its rock-bottom level of 0.25 per cent, unchanged from where it was in January at the onset of the COVID-19 pandemic.
The announcement also said that the bank doesn't expect to raise the trendsetting rate until some time between April and September next year, which is unchanged from its previous guidance.
"Overall, the (Bank of Canada) did indeed resist spitting in anyone's holiday 'nog," Derek Holt, head of capital markets economics at Scotiabank, wrote in a note. "They stayed on track with guidance to begin entertaining rate hikes as soon as next April."
When the bank moves, it is likely to move fast and furious, said BMO chief economist Douglas Porter. The bank has a history of quickly raising rates from emergency levels, he said, suggesting four rate hikes by the end of 2022.
"When the Bank of Canada believes that interest rates need to go up, they don't tend to wait around, they tend to move relatively quickly," Porter said.
The bank said the economy appears to have "considerable momentum" heading to the end of the year after growing at an annualized rate of 5.4 per cent in the third quarter of the year, a hair below what the Bank of Canada forecasted in October.
The Bank of Canada's statement noted that the quarterly growth brought total economic activity to within about 1.5 per cent of where it was in the last quarter of 2019, before COVID-19 washed upon Canada's shores.
Similarly, the labour market had a stronger-than-expected showing in November, pushing the share of core-age workers with a job to an all-time high and leaving the unemployment rate 0.3 percentage points above its pre-pandemic level in February 2020.
Still, the bank notes headwinds from devastating floods in British Columbia and uncertainties from the Omicron variant that could throw another wrench into snarled supply chains, and scare off consumers from spending on services.
TD senior economist Sri Thanabalasingam said the bank may move sooner on rates if Omicron proves to be less of a health concern than initially feared, noting the economy can handle it "with inflation running hot, and the labour market on solid footing."
A rise in rates would impact interest charged for variable rate mortgages, which could tighten the finances of households that over the course of 2021 have added $121.5 billion in mortgage debt, including $38 billion between July and September.
"It's going to be, I think, particularly problematic for Canadians who have gone into fairly substantial mortgages, particularly when interest rates have been low for such a long period of time," said Tashia Batstone, president of FP Canada, a financial-planning association.
"What that means is you have to work harder to stick to your budget, you have to be watching the debt that you're taking on, and in particular watch that you may not be able to have the flexibility around mortgage loans."
This report by The Canadian Press was first published Dec. 8, 2021.
Pfizer says COVID-19 booster offers protection against Omicron – CTV News
Pfizer said Wednesday that a booster dose of its COVID-19 vaccine may protect against the new Omicron variant even though the initial two doses appear significantly less effective.
Pfizer and its partner BioNTech said lab tests showed a booster dose increased by 25-fold the level of so-called neutralizing antibodies against omicron.
Pfizer announced the preliminary laboratory data in a press release and it hasn't yet undergone scientific review. The companies already are working to create an omicron-specific vaccine in case it's needed.
Scientists have speculated that the high jump in antibodies that comes with a third dose of COVID-19 vaccines might be enough to counter any decrease in effectiveness.
Antibody levels predict how well a vaccine may prevent infection with the coronavirus but they are just one layer of the immune system's defences. Pfizer said two doses of the vaccine may still induce protection against severe disease.
"Although two doses of the vaccine may still offer protection against severe disease caused by the Omicron strain, it's clear from these preliminary data that protection is maximized with a third dose of our vaccine," Pfizer CEO Albert Bourla said in a statement.
——
The Associated Press Health and Science Department receives support from the Howard Hughes Medical Institute's Department of Science Education. The AP is solely responsible for all content
Ontario COVID-19 science advisor recommends tighter restrictions in Thunder Bay – Tbnewswatch.com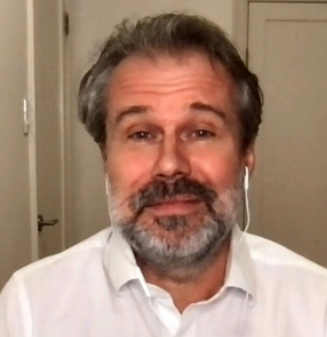 THUNDER BAY — A leading Ontario epidemiologist believes the Thunder Bay District Health Unit should take measures immediately to mitigate the further spread of COVID-19.
"The trajectory is in the wrong direction. At this rate, they will start to be challenged" with managing the situation, says Dr. Peter Juni.
Juni is the scientific director of the province's COVID-19 science advisory table.
The COVID-19 caseload has been rising steadily in the Thunder Bay area since mid-November, including cases at numerous schools.
The 54 new cases reported on Monday was the largest number of new cases reported since March 17, 2021.
It brought the active case count to 137, including some cases of the new Omicron variant.
The risk for TBDHU, Juni said, is that "You can't just get contact tracing, testing and management done as efficiently as before….Omicron pops up now, and you potentially have a problem."
He said although the challenges presented by the new variant aren't fully known yet, it needs to be taken very seriously.
It's why, Juni said, he recommends swift action to slow the spread of the Delta variant while simultaneously preventing Omicron from becoming dominant.
"If I were in the shoes of the local public health unit, and the medical officer of health, I would really follow the same sort of decision-making that Windsor-Essex has just had," he told TBNewswatch on Monday.
The Windsor-Essex County Health Unit announced Sunday that it is introducing new measures that go beyond current provincial regulations.
In its service area, where the rate of COVID-19 infections is starting to put a strain on local hospitals, the following restrictions will take effect on Dec. 10:
social gatherings limited to 10 people indoors and 25 outdoors
added measures for wedding receptions and for social events tied to funerals and religious services
limiting indoor capacity for bars and restaurants to 50 % of their usual occupancy limit
strict adherence to face-covering requirements in all public settings
"The virus loves indoor spaces. It hasn't changed for Delta and it won't change for Omicron either," Dr. Juni said.
He said it's also essential that people "don't cut corners with masking."
At sports venues specifically, he said, he would seriously consider disallowing the consumption of food and drink in order to keep masks in place.