Amazon reveals nearly 20,000 employees have tested positive for COVID-19 – CBC.ca
Amazon said Thursday that nearly 20,000 of its workers have tested positive or been presumed positive for the virus that causes COVID-19.
But the online retail behemoth, revealing the data for the first time, said that the infection rate of its employees was well below that seen in the general U.S. population. The disclosure comes after months of pressure from Amazon workers and labour groups calling for the company to divulge the COVID-19 numbers.
Amazon said in a corporate blog that it provided the data as part of its effort to keep employees informed, and to share details and best practices with governments and other companies.
"We hope other large companies will also release their detailed learnings and case rates because doing so will help all of us," Amazon said. "This is not an arena where companies should compete — this is an arena where companies should help one another."
The Seattle-based company said it examined data from March 1 to Sept. 19 on 1.37 million workers at Amazon and its Whole Foods Market subsidiary across the U.S.
No obligation to disclose
It said it compared the COVID-19 case rates to the general population, as reported by Johns Hopkins University for the same period. Based on that analysis, if the rate among Amazon and Whole Foods employees were the same as that for the general population, it estimated it would have seen 33,952 cases among its workforce. That is 42 per cent higher that Amazon's actual rate.
The Seattle-based company also said it is conducting thousands of tests a day, which will grow to 50,000 tests a day across 650 sites by November.
Companies have no legal obligation to publicly reveal how many of their workers have contracted the virus, and few are doing so.
Employers do have to provide a safe working environment, which means they must alert staff if they might have been exposed to the virus, according to guidelines from the Occupational Safety and Health Administration (OSHA), the federal agency that enforces workplace safety. They are also obligated to keep track of COVID-19 infections contracted on the job, and must report to OSHA if there is a hospitalization or death related to the disease.
The perceived lack of transparency has left workers at various retailers including Amazon and Walmart to become amateur sleuths in their spare time. Unions and advocate groups have taken up the cause, too, creating lists or building online maps of stores where workers can self-report cases they know about.
Walmart had said in July that its COVID-19 cases track with the rest of the country, but didn't explain why it doesn't provide numbers.
Marc Perrone, president of the United Food and Commercial Workers International Union, which represents grocery and meatpacking workers, called Amazon's disclosure as "the most damning evidence we have seen that corporate America has completely failed to protect our country's frontline workers in this pandemic."
The union is calling for immediate action by federal regulators and a full congressional investigation.
"This titanic safety failure demands the highest level of scrutiny," Perrone said.
Facebook revenue grows 22%, but its pandemic user bounce fades – CNN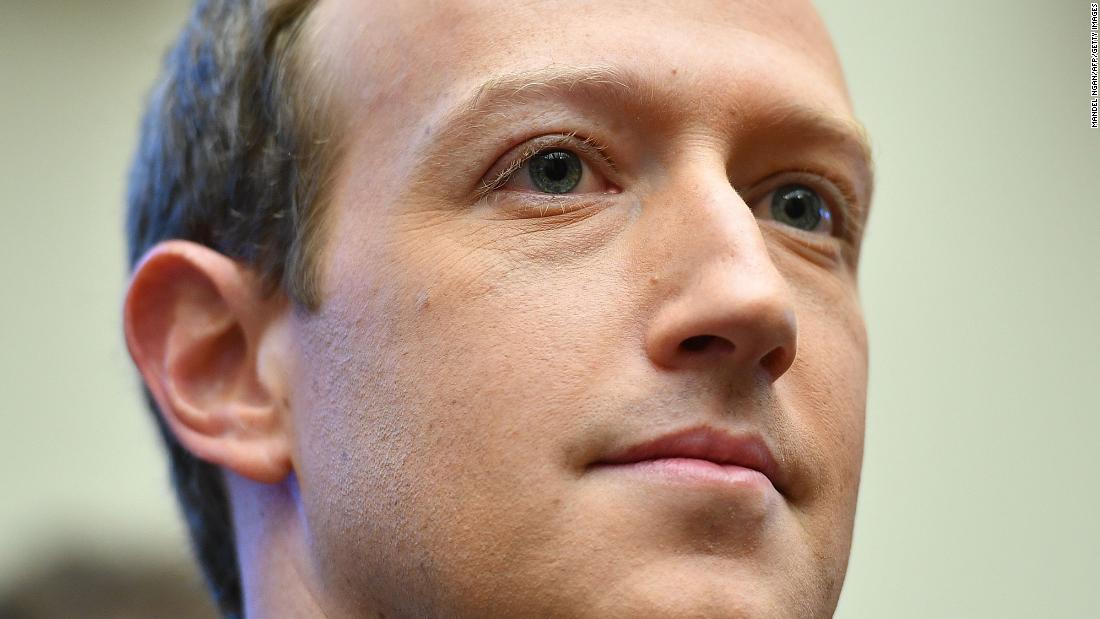 Facebook on Thursday said that its daily and monthly active users in the US and Canada, a core market, declined slightly in the third quarter compared to the previous three months, and it expects this trend to continue. Facebook does not break down user numbers by region, so the full extent of the damage is unclear.
Globally, the earnings release paints a rosier picture both in terms of financial performance and user growth.
Facebook's revenue jumped 22% to $21.47 billion compared to last year, which beat analysts' expectations. Net income increased 29% to $7.85 billion year-over-year.
The company had 2.74 billion monthly active users during the quarter ending in September, an increase of 12% from the prior year. When combining all of Facebook's various apps, including Instagram, Messenger and WhatsApp, the company reported 3.21 billion users, an increase of 14%.
Last quarter, Facebook said its daily and monthly active user numbers "reflect increased engagement as people around the world sheltered in place and used our products to connect with the people and organizations they care about." However, the company previously cautioned that as stay at home orders begin to ease, it expected engagement to be flat or to slightly drop in the future.
Shares of Facebook initially jumped following its latest earnings report, then fell about 3% before climbing slightly into positive territory in after-hours trading.
Looking ahead to 2021, the company said it continues to face "a significant amount of uncertainty."
"We believe the pandemic has contributed to an acceleration in the shift of commerce from offline to online, and we experienced increasing demand for advertising as a result of this acceleration. Considering that online commerce is our largest ad vertical, a change in this trend could serve as a headwind to our 2021 ad revenue growth," the company said in its earnings report.
Facebook also cited other challenges, including iPhone software changes that it expects will hurt its advertising business, as well as the "evolving regulatory landscape."
Facebook's quarterly report comes a day after Zuckerberg
appeared
before Senators on the Commerce Committee alongside Twitter CEO Jack Dorsey and Google CEO Sundar Pichai. Though the hearing was meant to focus on a crucial law, known as Section 230, which protects the companies' ability to moderate content as they see fit, Senators also confronted the executives on other topics, including antitrust, misinformation about voting and election interference.
"We had a strong quarter as people and businesses continue to rely on our services to stay connected and create economic opportunity during these tough times," Facebook CEO Mark Zuckerberg said in a statement.
The quarter included a
major advertising boycott
of Facebook that included numerous household brands, such as Hershey's, Starbucks and Patagonia. A civil rights coalition that includes the Anti-Defamation League and the NAACP launched the #StopHateforProfit campaign, calling on major companies to stop advertising on Facebook for the month of July due to the platform's "repeated failure to meaningfully address the vast proliferation of hate on its platforms." "We deeply respect any brand's decision and remain focused on the important work of removing hate speech and providing critical voting information. Our conversations with marketers and civil rights organizations are about how, together, we can be a force for good," Carolyn Everson, VP of Facebook's global business group, said at the time, in response to the boycott.
"Facebook has rebounded nicely from both the early-pandemic advertiser pullout, when marketers pulled ads across all media to redo messaging or conserve funds, and from the July ad boycott," said eMarketer principal analyst Debra Aho Williamson. "Despite its challenges with election turmoil and content moderation, it remains a go-to for advertisers seeking to engage a broad base of consumers."
Heading into the US election next week, Facebook faces continued scrutiny for how it handles misinformation and
foreign interference
.
Cadillac Fairview covertly collected images of millions of shoppers: Privacy commissioner – Calgary Herald
Article content continued
Despite the violation of Canadian privacy law, Sharon Polsky said the country's privacy legislation could not adequately ensure Cadillac Fairview would follow regulations in the future.
"The only thing the commissioner can do is ask nicely and make a recommendation, and if the company says, 'Thank you for your recommendation, we'll continue doing what we want anyhow,' that's all (the commissioner) can do, because the law is ineffective," said Polsky, president of the Privacy and Access Council of Canada.
The five million images of shoppers collected were not faces, and the software was not capable of recognizing people, Cadillac Fairview said.
"These are sequences of numbers the software uses to anonymously categorize the age range and gender of shoppers in the camera's view," the company's statement read.
According to the investigation, Cadillac Fairview asserted they had made shoppers aware of the use of facial recognition technology through decals placed at their entrances, but the privacy commissioners deemed those measures insufficient.
Polsky said she went to see the decals in August 2018, after the investigation commenced.
She said they did not mention the use of facial recognition software at the time, but were later changed to give more privacy information.
"This was not proper consent, and it's unfortunate that the law allows companies in Canada to be cavalier," Polsky said.
The privacy commissioners expressed concern Cadillac Fairview had refused to commit to obtaining express, meaningful consent from shoppers if it were to use the technology again in the future.
Twitter: @jasonfherring
Shopify Drops Despite Crushing Revenue, Profit Estimates – Bloomberg
[unable to retrieve full-text content]