Among Us Hacker: Who is Eris Loris & how to respond to his Among Us hack /spam attack
Who is Among Us Hacker Eris Loris? What do we know about this entity and what do we not? And how should Among Us players act in this state of crisis?
There is no doubt of the fact that Eris Loris's Among Us hack has shaken the game's player base to its core. Fans are outraged on all social media platforms & Innersloth has had to rush out an emergency fix. However, the issue is still far from being resolved.
Fans are worried and angry that the hack is spreading. Certain major sites also believe that there's a political angle to all of this. Now, the devs, of course, can't solve this issue in a jiffy and the crisis will take time to resolve itself. So, in this article, we try to discern who or what Eris Loris is. And based on that, here's a list of the do's and don'ts you guys, as players, should exercise at this moment.
Hello everyone,
We're are super duper aware of the current hacking issue and we're looking into it. We will be pushing out an emergency server update so people who are in game will get kicked from games. Please play private games or with people that you trust!!! Bare with us!! 😰

— InnerSloth (@InnerslothDevs) October 23, 2020
Who or what is Eris Loris, the Among us hacker?
First of all, unlike what many fans are guilty of doing, let's not handle this issue personally. A large no. of fans out there are trying to find out "Eris Loris's" personal info and whereabouts. We strictly advise you against that. Not only is it criminal to do so but it is also not a solution to the problem. It could also easily get you in trouble.
Now, to answer who or what Eris Loris is, we're not sure if it's a real person at all. In fact, given his online activities, he seems more of a functional creation and less of a person. Many players on Reddit are also calling him a "bot". They're also referring to the lot who are spreading his message in lobbies as "army of bots".
An argument against Eris being a fake person though lies in the fact that his YouTube account is 3 years old. His obscure YouTube channel is, of course, the source of most of our info. One wonders why a man would create a fake account almost 3 years before a game gains traction, right?
Irrespective of whether Eris is real or fake though, the people behind Eris are certainly human beings of a questionable taste. A majority of his YouTube titles are aggressive and one of them also features the vile N-word. So, the signs of a designated "hate spreader" are there.
um who is this Eris Loris person-
my among us game got hacked pic.twitter.com/4msHlgYvoB

— barbecuesauceonmyramen (@teddyisbadaf) October 23, 2020
Among Us Spam Attack: The ideal crisis response to the hack.
First and foremost, on the list of do's and don'ts, do not subscribe to the infamous YouTube channel or comment on his videos. It's not worth it in terms of bringing about a solution and simply makes the account more famous and relevant. This is very dangerous. Giving anarchists a voice on social media can have serious consequences.
Secondly, stay away from public lobbies and ban Eris Loris or anyone who sends his trademark message right away. Also, stay off the North American server when playing on public lobbies. The North American server is the one which Eris Loris has targetted and compromised for now. So, the Europe & Asia servers are relatively safe. You may still have to deal with the usual small hacks but those are insignificant compared to this.
Also worth nothing that the reason I didn't roll this update out sooner is that I was afraid of false positives:

You totally might see the game think you're hacking when you're not. I've done my best to find this kind of bug, but my hand is forced this time.

— Forest (@forte_bass) October 23, 2020
A fight against the Among Us Hack: Plea to the fans.
Lastly, and this is purely out of empathy for Among Us, have patience with Innersloth. Among Us is an Indie game which the devs never designed as a grand hit. The dev team at Innersloth is a hard-working group of 3 and they are trying their best to solve the issue.
Give them some time to fix things and don't give up on the game. Stay off public lobbies and you'll do just fine. Private lobbies can be great fun with the right people as our favourite streamers prove daily. So, gather friends from your locality and make one of those!
Also, check out our list of The 5 best Among Us Players cum Streamers to watch! for some nice content to lift up your spirits with. There's no doubt of the fact that Among Us has been a very positive gift to the gaming community this year. It's uniting power has been great. And it's paramount that we help keep this wonderful creation alive!
Source: – The Sportsrush
Back in stock – this 50in 4K TV is just $150 for Black Friday, but it's going fast – TechRadar
You can snag an Insignia 50-inch 4K smart TV for just $149.99 right now in the Best Buy Black Friday sale, but you'll have to move fast – this deal has sold out before, and stock is likely to go fast.
We've seen some brilliant Black Friday TV deals already, but at such a low price, this is one of the most tempting – and Insignia is Best Buy's own TV brand, so it's a name that you can trust.
Cheap 4K TV deal
Insignia 50-inch HD smart TV: $349.99 $149.99 at Best Buy
Save $200 – Another cheap Black Friday TV deal at Best Buy, this 50-inch Insignia is now on sale for $149.99. The smart TV comes equipped with Fire TV and Amazon Alexa fully built in – not bad value at all if you're looking for a one-stop inexpensive TV that's useful right out of the box.
View Deal
The specs aren't on par with the very best 4K TVs you can buy, but they're not at all shabby for such a ridiculously low price. You get a 3,840 x 2,160 screen, running at 60Hz. It uses the HDR 10 format, and although the refresh rate is only 60Hz, we wouldn't expect to see anything higher.
Alexa integration is built into the remote, and the TV runs the Amazon Fire TV platform. There's support for Apple TV+, Disney+, Hulu, Netflix, Prime Video, Sling TV and YouTube as well, so all the main bases are covered.
This deal has sold out before, so don't hang around!
Not in the US? Scroll down for the best TV deals near you.
All the latest Black Friday deals
Best Black Friday deals: our top picks
Fire TV Stick Lite with Alexa Voice Remote: $29.99 $17.99 at Amazon
Save $12 – The all-new Fire TV Stick Lite gets a first-time price cut in this early Amazon Black Friday deal. For just $17.99, the streaming player allows you to enjoy tens of thousands of channels, apps, and Alexa skills and features an Alexa voice remote.
View Deal
Insignia 6qt multi-function pressure cooker: $59.99 $29.99 at Best Buy
Save $30 – At half price, this Insignia 6qt pressure cooker is sure to be a popular buy this Black Friday at Best Buy. Although a fairly common sale item, we don't normally see price cuts quite this low, so we definitely think it's a great pick-up if you're looking for an appliance that's really useful for easy to prepare meals.
View Deal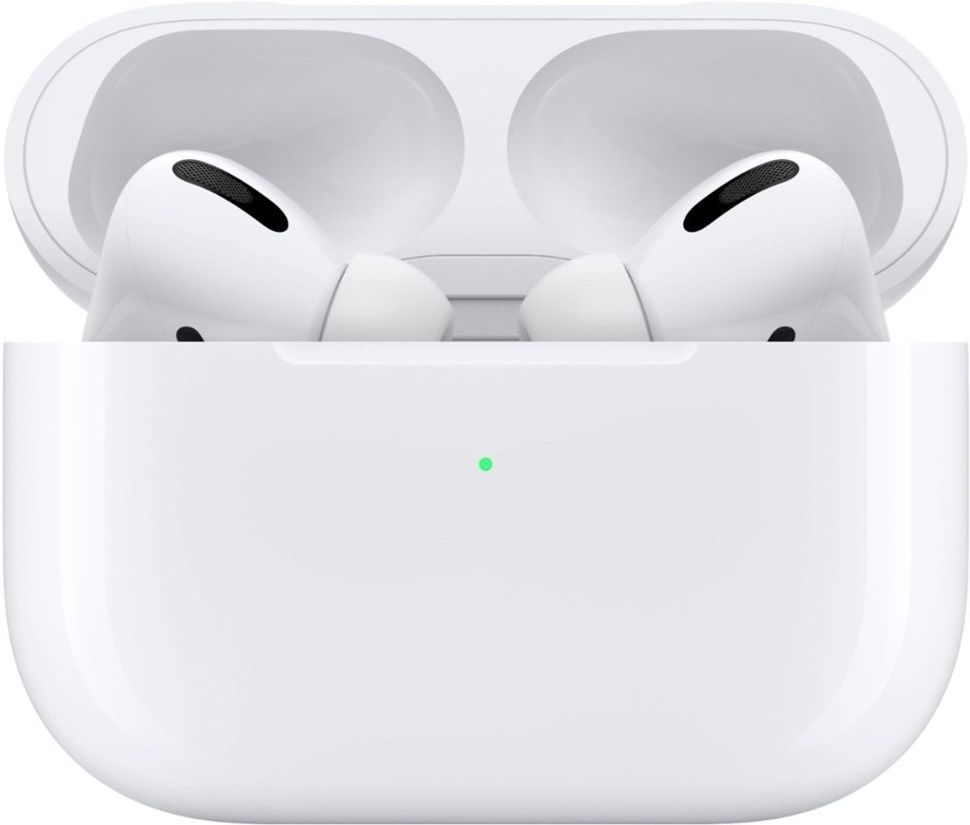 Apple AirPods Pro: $249 $169.99 at Amazon
Save $80 – Amazon's epic Black Friday deal has the AirPods Pro on sale for a record-low price of $169.99. The truly wireless earbuds feature active noise cancellation, and the wireless charging case delivers more than 24 hours of battery life. You'll have to be fast though, this deal is flashing in and out of stock.
View Deal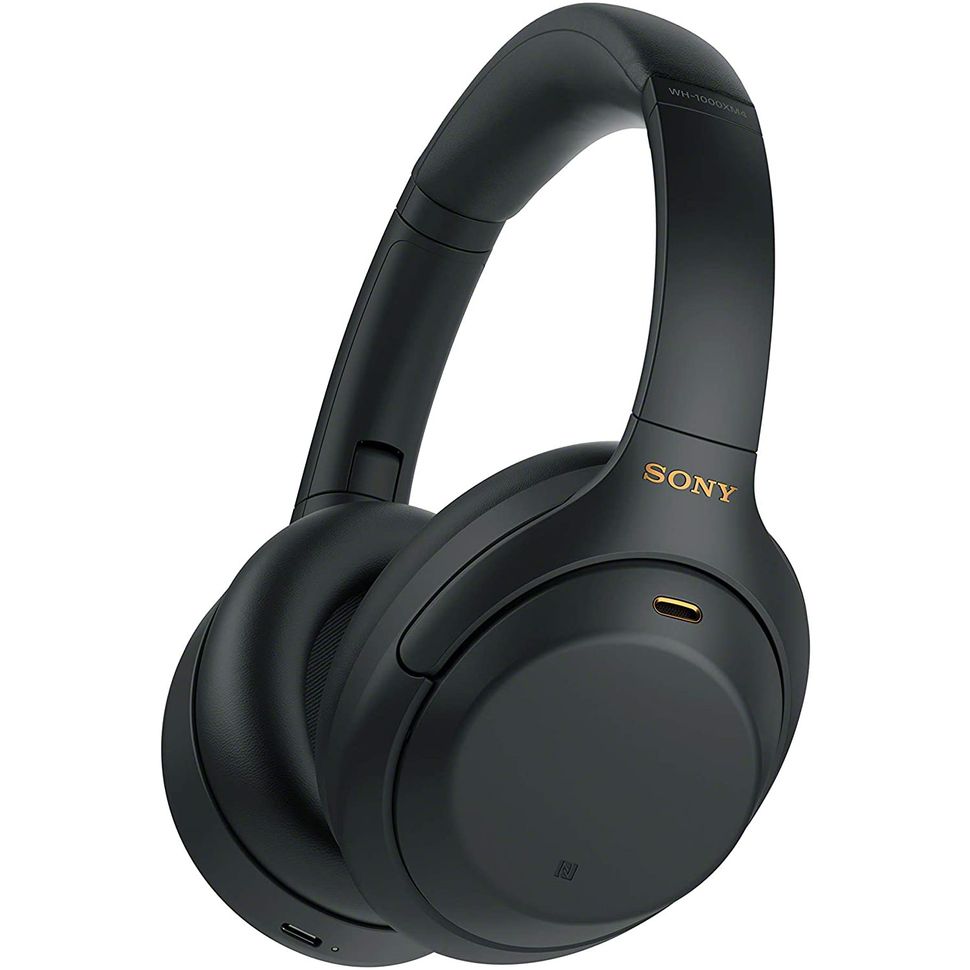 Sony WH-1000XM4 headphones: $350 $278 at Best Buy
Save $72 – The Sony WH-1000XM4 over-ear headphones are some of the best noise-cancelling headphones on the market, and they're seriously discounted with this Black Friday deal.
View Deal
Fitbit Versa 2 40mm smartwatch: $199.95 $129 at Walmart
Save $70 – Pick up a Fitbit Versa 2 smartwatch (40mm) at a $70 discount with this Black Friday deal. The Fitbit Versa 2 packs an AMOLED display, sleep, and fitness tracking, and up to 5 days of battery life at a compelling price.View Deal
Selling fast
iPad Air 4 – 64GB: $599 $569.99 at Amazon
Save $40 – Stock is moving fast on these discounts on the iPad Air 4, and we're only seeing this model left so you'll need to act quickly to secure yours for less. This is an excellent discount on the latest iPad to hit the market – if you can grab it in time.
View Deal
Acer Chromebook 715: $549.99 $299 at Walmart
Save $270 – this might just be the best Chromebook deal we'll see on Black Friday, with almost 50% knocked off this impressively powerful Chromebook with an Intel Core i3 processor, 4GB RAM and 128GB storage.View Deal
Apple MacBook Pro 13-inch (M1, 2020): $1,299.99 $1,199.99 at B&H Photo
B&H Photo is also offering the the new MacBook Pro with M1 chip for $100 off if you don't want to go with Amazon. Like with Amazon, this deal applies to both the 256GB and 512GB models, so you don't have to compromise and still save some money. Normally not a saving worth talking about – but this is a hyper-new (and excellent) laptop.View Deal
Nintendo Switch Lite | carry case | 128GB memory card: $287.97 $239.97 at Best Buy
Save $50 – Best Buy has this full bundle costing $287.97 when purchased separately, and it's true you're saving some cash with this $50 discount, however it's worth noting that the 128GB memory card is available on sale elsewhere as well. It's easier to grab this all in one place, but this isn't as good a bundle offer as it appears at first glance.
View Deal
LG CX 55-inch OLED 4K TV: $1,999.99 $1,399.99 at Best Buy (save $600)
Limited Stock – This 55-inch LG CX OLED TV deal brings the price of a gorgeous premium display all the way down to $1,399.99 right now. That's a fantastic $600 saving on a TV with everything you need for a stunning viewing experience (and all the latest tech for next-gen consoles).
View Deal
Outside the US? We've rounded up the best 4K TV deals near you.
Best Amazon Black Friday deals: Huge savings on DJI drones, Bose headphones, Fitbit, Echo and more – CNET


This story is part of Holiday Gift Guide 2020, CNET's gift picks with expert advice, reviews and recommendations for the latest tech gifts for you and your family.

Thanksgiving Day is but a mere memory and a swelling in our waistbands but Black Friday Deals Week is still well underway at Amazon. There are solid deals for everything from smart TVs, DJI drones, Apple Watches, Sonos speakers, Roku streamers, Fitbit wearables and more. Meanwhile, nearly every device in the Amazon stable — Echo smart speakers and displays, Fire tablets, Fire TV streamers, Kindles, Eero networking product and Ring doorbells and security cameras — are at or near their lowest prices ever. Keep reading to find our top picks from Amazon's big sale, along with some pro tips for saving extra cash.
A few other pointers:
Pro tip No. 1: We also found a "secret" deal, one reserved for those who already have Alexa-capable devices: Just say, "Alexa, order an Amazon Smart Plug." You'll then have the option of purchasing the $25 plug for just $5. (Note that this deal isn't working for some, though I just spoke with my Echo Show 5 and it's still coming up. One theory: If you've already purchased this plug, you're not eligible.) This was still working for us as of Thursday morning.
Pro tip No. 2: Delivery dates are starting to slip to late December and even January on some products. Those may readjust to closer ranges, but be aware if you're ordering anything that's a must-have holiday gift.
Pro tip No. 3: Virtually everything you buy from Amazon qualifies for 5% cash back when you pay with an Amazon Prime Rewards Visa card. But Amazon has raised that to 10% for a lot of items — even sale items, like the DJI Mavic Mini and iRobot Roomba i3 Plus (see below). That makes this a good time to sign up for that card if you don't already have one.
Pro tip No. 4: Cash-back service TopCashback is currently offering up to 8% back on select Amazon purchases (mostly Amazon devices.) That would be in addition to the 5% to 10% back if you used Amazon's Visa. Buy an Echo Show 8 for $65, for example, and you'd get 8% back here and 5% from the card. Real savings!
Finally, don't forget: Amazon isn't the only Black Friday game in town. Best Buy's Black Friday started Nov. 22 and Walmart's Black Friday sale started Nov. 25.
Amazon Black Friday deals available now
Want to score some great tips for Black Friday shopping? Look no further than this episode of the Cheapskate Show podcast:
---
CNET's Cheapskate scours the web for great deals on tech products and much more. For the latest deals and updates, follow him on Facebook and Twitter. You can also sign up for deal texts delivered right to your phone. Find more great buys on the CNET Deals page and check out our CNET Coupons page for the latest Walmart discount codes, eBay coupons, Samsung promo codes and even more from hundreds of other online stores. Questions about the Cheapskate blog? Answers live on our FAQ page.
Best Black Friday deals available now: Apple Watch, AirPods, Bose headphones and more – CNET
This story is part of Holiday Gift Guide 2020, CNET's gift picks with expert advice, reviews and recommendations for the latest tech gifts for you and your family.

The Black Friday deals are in full flow with massive savings available from Best Buy, Target, Walmart, Amazon and more. There are discounts on Apple products, including AirPods and Apple Watch, as well as great buys from Roku, Bose and Amazon devices. You can check out some of the retailer-specific deals below.
Of the new deals that have arrived since Thanksgiving, many of the more exciting ones are already sold out or marked as curbside pickup only. That includes up to $70 off on iPads at Best Buy and a $150 50-inch Fire TV Edition Insignia TV at Best Buy. In better news, while the $169 AirPods Pro are sold out at Walmart, Amazon is matching them within a dollarThey're currently listed as "temporarily" out of stock but it's likely more will arrive over the coming days so keep your eye on it.
We've been sifting through these and other sales to find the cream of the crop, which we've gathered below. Note that a few of the previously "expired" deals we kept at the bottom have resurfaced, which is why we recommend keeping this post bookmarked and checking it often for updates.
Best Black Friday deals available now
Early Black Friday deals: Sold out or expired (for now)
What you need to know about Black Friday 2020
Black Friday 2020 is shaping up to be a very different kind of shopping experience than any holiday shopping weekend in recent memory. With ongoing inventory issues due to the extended global pandemic — not to mention the need for retailers to maintain a safe environment for customers and employees — it's likely that there will be no throngs of expectant customers lining up for hours ahead of massive doorbuster sales.
In fact, a number of stores will be closed on Thanksgiving this year, ending a long-standing tradition of kicking off Black Friday sales before the turkey has had a chance to cool. These retailers have not yet announced plans for Friday, Nov. 27, but we'll update this article as we learn more about their holiday hours.
In addition, all of the retailers listed below require customers to wear face coverings. Unless their policies change between now and Thanksgiving, it's reasonable to assume that face coverings will be required for Black Friday sales as well.
Bookmark this post and check back often for more early and upcoming Black Friday deals!
Read more: 4 things you need to know about Black Friday 2020
---
CNET's Cheapskate scours the web for great deals on tech products and much more. For the latest deals and updates, follow the Cheapskate on Facebook and Twitter. Find more great buys on the CNET Deals page and check out our CNET Coupons page for the latest promo codes from Best Buy, Walmart, Amazon and more. Questions about the Cheapskate blog? Find the answers on our FAQ page.