Ant Group raises $34 billion in world's largest IPO – CNN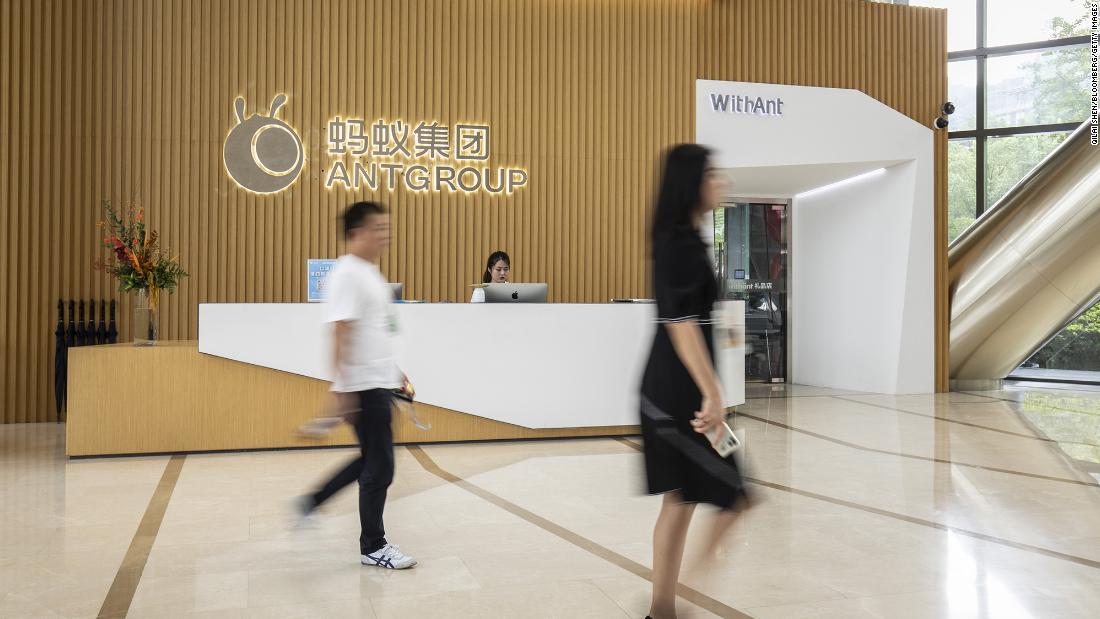 The tech company behind
China's largest online payments platform
priced its dual listing on the Hong Kong Stock Exchange and Shanghai's Star Market at 80 Hong Kong dollars ($10.32) and 68 yuan ($10.13) per share respectively, according to regulatory filings released Monday.
That means the IPO will raise over $34.1 billion and value the company at about $310 billion. The previous record for a stock-market listing was held by Saudi state oil company Aramco, which raised $29.4 billion in an offering on the Riyadh exchange last December.
The listing is a win for China which has been encouraging the country's top tech companies to list at home instead of on top exchanges in the United States.
Ant is splitting the IPO evenly between Hong Kong and Shanghai, selling 1.67 billion shares on each exchange. The shares to be issued are equivalent to about 11% of the company.
Ant is the financial technology company affiliated with Chinese e-commerce group
Alibaba
(BABA)
, which went public on the New York Stock Exchange in 2014 in what was also a world-record setting IPO. Billionaire Ma has ultimate control over Ant.
Ant is one of the biggest technology firms in the world and the biggest online payments platform in China. The app has established its presence in every aspect of financial life in China, from investment accounts and micro savings products to insurance, credit scores and even dating profiles.
The firm's payments app Alipay had 731 million monthly active users as of September, Ant said in regulatory filings. The platform handled 118 trillion yuan ($17.7 trillion) in payments in the 12 months through June.
The company said revenue for the nine months ended in September rose about 43% to 118.2 billion yuan ($17.7 billion) compared to the same period last year. Gross profit for the period rose 74% to 69.5 billion yuan ($10.4 billion).
Latest COVID update Nov. 28: 1 death, 197 new cases – CKOM News Talk Sports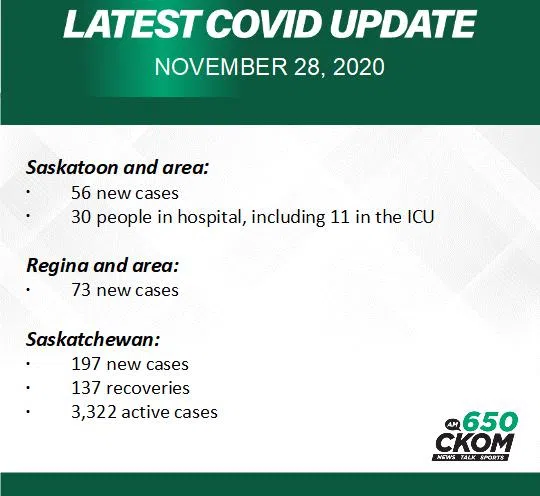 One more Saskatchewan resident who tested positive for COVID-19 has died.
In a media release Saturday, the provincial government said a person from the northwest zone in the 80-and-over age group had died.
Twelve people who had tested positive for COVID have died in the province in the past six days. There have been 45 deaths linked to the virus in Saskatchewan since March.
The government also announced 197 new cases in the province, increasing the total to date to 7,888. The seven-day average of new cases is 234, or 19.3 per 100,000.
There are now 3,322 cases considered active in the province. On Oct. 29 there were 707 active cases, representing a 370 per cent jump in active cases in the last 30 days.
The cases reported Saturday were in the Saskatoon (56), Regina (73), northwest (five), north-central (17), southwest (16), southeast (two), central-east (five), far northwest (six), central-west (one), far northeast (four), northeast (five) and south-central (five) areas.
The hometowns of two cases are still being investigated.
A total of 137 recoveries were reported Saturday, bringing that total to date to 4,521.
There are 18 people in intensive care units across the province. One patient in north-central, 11 in Saskatoon, one in the southwest and five in Regina.
Eighty-eight people are receiving inpatient care at hospitals across the province. One in the far northwest, nine in the northwest, seven in north-central, one in the northeast, 30 in Saskatoon, one in central-east, 18 in Regina, one in the southwest, one in south-central and 19 in the southeast zone.
Community outbreaks
The province is reminding people that community transmission can happen quickly with the potential to impact multiple settings.
There was a recent outbreak on a teenage hockey team which resulted in nine players and a coach testing positive. The province said there are multiple teams currently isolating as a result.
An outbreak was also reported from a curling bonspiel which resulted in positive cases on teams from multiple cities and towns across the province.
Positive cases from people attending a recent funeral have led to the potential exposure of more than 200 people, according to the province.
Sporting events and community transmission have also impacted a hospital. Seventeen nurses at the unidentified hospital were required to isolate after being identified as close contacts to positive cases linked to those events.
The effort needed to investigate and contact trace as a result of these events causes delayed notification of possible exposure resulting in more cases.
With "significant outbreaks" happening at large gatherings and sporting events, people are urged to follow public health orders in place. They are enforceable.
Advisory issued about potential COVID-19 exposure at three spots in HRM – HalifaxToday.ca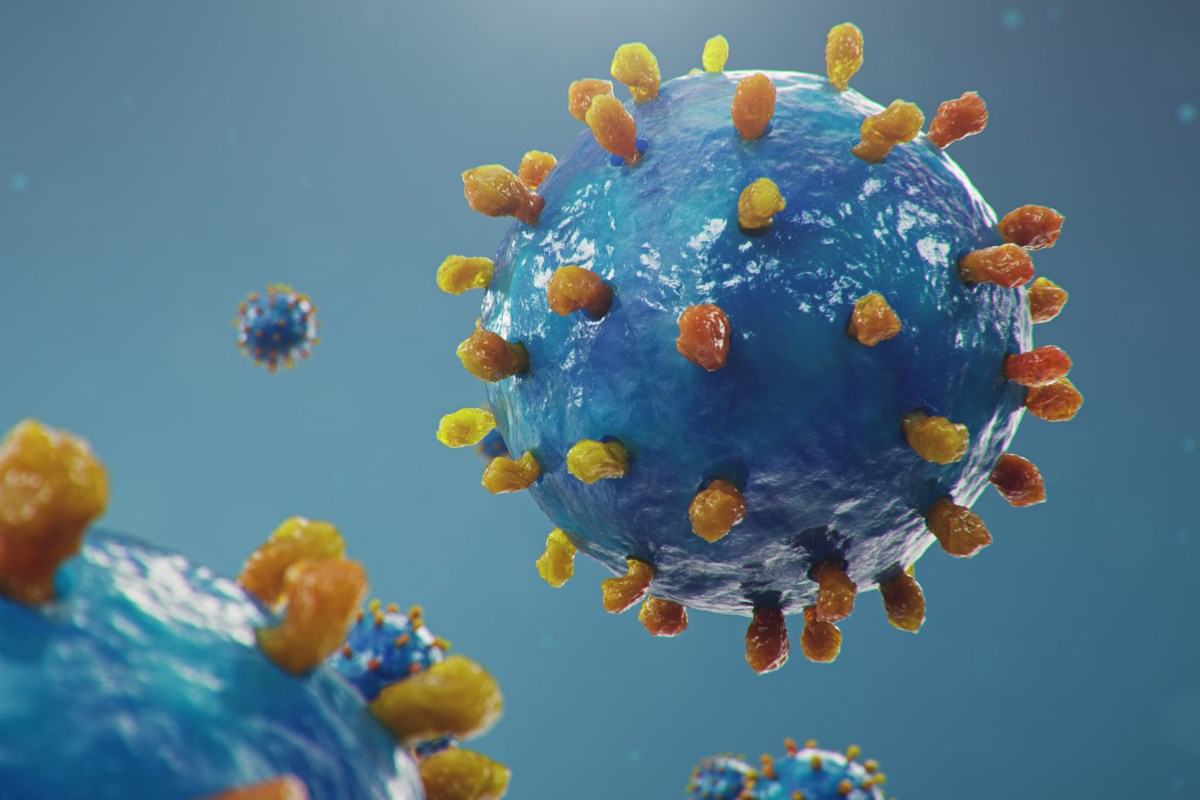 NEWS RELEASE
NOVA SCOTIA HEALTH
*************************
Correction: The Hermitage Restaurant exposure date should have read November 17, not 18 as previously indicated. This has been updated below.
Nova Scotia Health Public Health is advising of potential exposure to COVID-19 at three locations across Halifax, one location in Truro and one location in Sydney. In addition to media releases, all potential exposure notifications are now listed here: http://www.nshealth.ca/covid-exposures. Public Health is currently in the process of contacting all businesses listed below.
Anyone who worked or visited the following locations on the specified date and time is asked to immediately visit covid-self-assessment.novascotia.ca/ to book a COVID-19 test, regardless of whether or not they have COVID-19 symptoms. People who book testing because they were at a site of potential exposure to COVID-19 are required to self-isolate before their test and while waiting for test results. You can also call 811 if you don't have online access or if you have other symptoms that concern you.
Bar Kismet (2733 Agricola Street, Halifax) on Nov. 17 between 6:30 p.m. and 9:30 p.m. It is anticipated that anyone exposed to the virus at this location on the named date may develop symptoms up to, and including, Dec. 1.
Boston Pizza (68 Robie St, Truro) on Nov. 17 from 1 p.m. – 3:30 p.m. It is anticipated that anyone exposed to the virus at this location on the named date may develop symptoms up to, and including, Dec. 1.
Governor's Pub & Eatery (233 Esplanade, Sydney) on Nov. 17 between 8 p.m. and 12:30 a.m. It is anticipated that anyone exposed to the virus at this location on the named date may develop symptoms up to, and including, Dec. 1.
*Additional Date* Hermitage Restaurant (1460 Lower Water St, Halifax) on Nov. 17 between 3 p.m. and 10 p.m. It is anticipated that anyone exposed to the virus at this location on the named date may develop symptoms up to, and including, Dec. 2.
Fit4Less Sackville (776 Sackville Dr, Lower Sackville) on Nov. 22 between 9:30 a.m. and 11:45am; Nov. 23 5 p.m. and 7:30 p.m.; Nov. 24 between 5 p.m. and 7:30 p.m. and Nov. 25 between 3:30 p.m. and 6 p.m. It is anticipated that anyone exposed to the virus at this location on the named date may develop symptoms up to, and including, Dec. 9.
Please remember:
Do not go directly to a COVID-19 assessment centre without being directed to do so. Please book an appointment online and do not go to a pop-up rapid testing location.
Currently, anyone travelling to Nova Scotia from outside of the Atlantic Provinces is expected to self-isolate alone for 14 days after arriving. If a person travelling for non-essential reasons enters Nova Scotia from outside Atlantic Canada, then everyone in the home where they are self-isolating will have to self-isolate as well.
When Nova Scotia Health Public Health makes a public notification it is not in any way a reflection on the behaviour or activities of those named in the notification.
All Nova Scotians are advised to continue monitoring for COVID-19 symptoms and are urged to follow Public Health guidelines on how to access care. Up to date information about COVID-19 is available at novascotia.ca/coronavirus.
*************************
Ottawa unveils funding for poultry and egg farmers hurt by free-trade deals – CBC.ca
Canadian egg and poultry farmers who've lost domestic market share due to two recent free-trade agreements will soon have access to $691 million in federal cash, Canada's agriculture minister announced Saturday.
Marie-Claude Bibeau shared details of the long-awaited funds in a virtual news conference.
"Today we position our young farmers for growth and success tomorrow," she said.
The money follows a previously announced $1.75 billion for the dairy sector linked to free-trade deals with Europe and countries on the Pacific Rim, one that came into effect in 2017 and the other in 2018.
The dairy sector funds were to flow over eight years, and the first $345 million payment was sent out last year.
But on Saturday, Bibeau announced a schedule for the remaining payments that will see the money flow over three years — beginning with $468 million in 2020-21, $469 million in 2021-22 and $468 million in 2022-23.
Bibeau said the most recently announced funds for dairy farmers amount to an average farm of 80 cows receiving a direct payment of $38,000 in the first year.
Payments based on formulas
David Wiens, vice-president of the Dairy Farmers of Canada, said the money will help farms make investments for the future.
"I think particularly for the younger farmers who have really struggled since these agreements have been ratified, they can actually now see opportunities, how they can continue to make those investments on the farm so that they can continue on," he said.
The payments are based on formulas devised by working groups formed after the trade deals were signed, Bibeau said.
What that means is the money doesn't reflect precisely how much the various industries have lost due to the deals, she said.
"It's really our best understanding of the future impact and to give them the possibility to adapt."
Trading partners sought more Canadian access for products
The dairy, poultry and egg industries in Canada are regulated to ensure a steady income for farmers in that sector, but Canada's foreign trade partners argue the system is protectionist.
That made the trio of industries a sticking point in three separate trade deals Canada has concluded in recent years: the Comprehensive Economic and Trade Agreement with Europe (CETA), the Comprehensive and Progressive Agreement for Trans-Pacific Partnership (CPTPP) and the Canada-United States-Mexico Trade Agreement (CUSMA).
Trading partners wanted more Canadian access for their products, which Canadian suppliers said would result in massive hits to their bottom line.
The federal government's March 2019 budget had in turn allocated up to $3.9 billion in compensation for the trade concessions made on supply management.
The funds announced by Bibeau on Saturday are linked only to CETA and the CPTPP, but she said the latest arrangement does use up the balance of the previously announced funds.
"I think it's a great day because there's something on the table," said Benoit Fontaine, chair of Chicken Farmers of Canada, who said he had yet to see the details of the funding arrangement for his sector.
The money announced on Saturday comes ahead of Monday's reveal of the fiscal fortunes of the Liberal government in the form of an economic update. It is expected to lay out how much has been spent on emergency COVID-19 related programming but also outline some new spending in other areas.
Bibeau said the funds announced on Saturday will be reflected there but that the amount to be set aside as compensation for the Canada-U.S.-Mexico deal is still being decided.