Area food banks benefit from local real estate agents' donations – CollingwoodToday.ca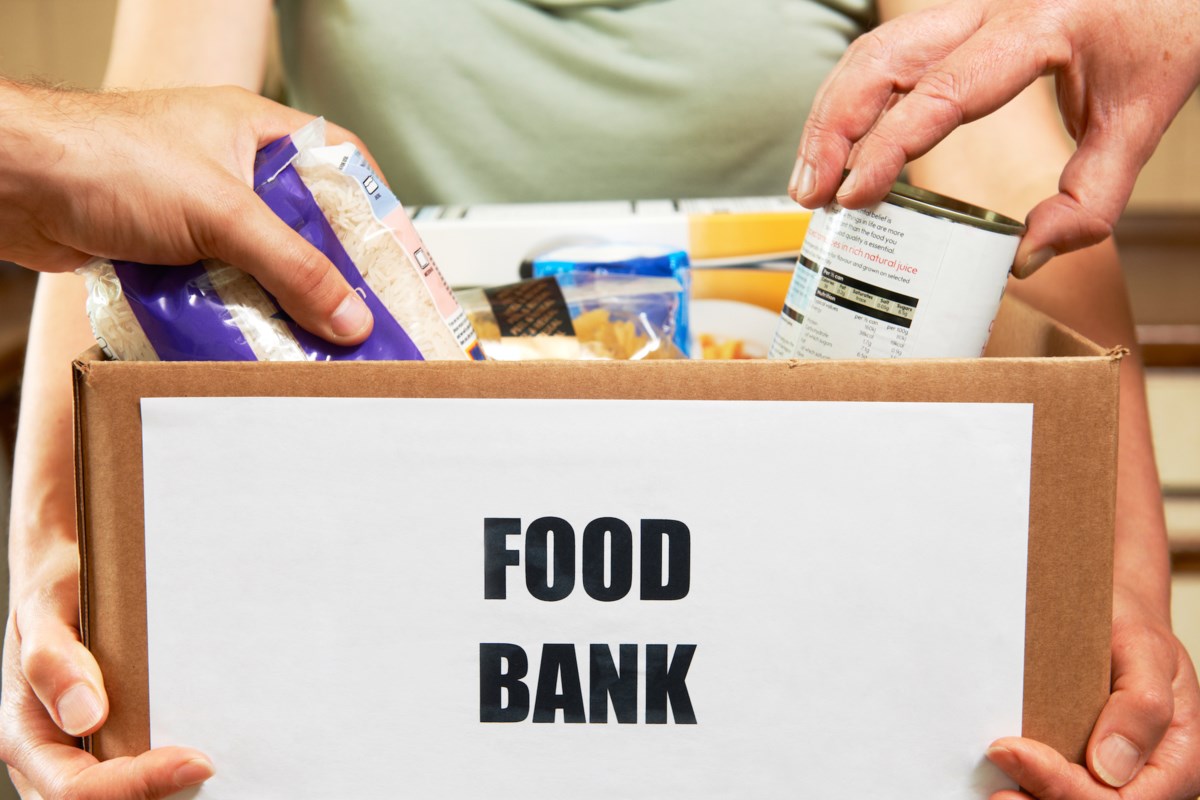 NEWS RELEASE
SOUTHERN GEORGIAN BAY REALTORS
****************************
The Ontario REALTORS Care Foundation launched its second REALTORS Care Week to raise awareness about critical housing issues and to share the comfort of home with community members in need.
This year, members of the Southern Georgian Bay Associations of REALTORS (SGBAR) contributed with donations of non-perishable food items, grocery gift cards, and financial support during this elevated difficult time.
Once again, we received an overwhelming amount of support from our members as bags of non-perishable food was donated, along with financial donations, which will be distributed to the following local charitable organizations:
Meaford Food Bank and Outreach (Meaford)
Beaver Valley Outreach (Thornbury)
Salvation Army (Collingwood)
Wasaga Beach Food Bank (Wasaga Beach)
Clearview Stayner Food Bank (Clearview)
Elmvale & District Food Bank (serving Tiny)
St. Mary's Catholic Church (Victoria Harbour, serving Tay)
The Guest Shelter (Midland)
St. Margaret's Church (Midland)
Saint Ann Roman Catholic Church (Penetanguishene)
We'd like to thank all SGBAR members for continuing to put community first, and contribute to help those in need.
To donate to the Ontario REALTORS Care Foundation today, visit www.realtorscareontario.ca.
The Southern Georgian Bay Association of REALTORS represents over 600 REALTORS®registered with its member offices.
The geographical area served by the Association includes the Towns of Midland and Penetanguishene, the Townships of Severn, Tay, Tiny, and part of Georgian Bay Township; Wasaga Beach, Clearview Township, Collingwood, The Blue Mountains and portions of the Municipality of Meaford and Grey Highlands.
*****************************
Companies Are Shedding Their Real Estate Footprint In Droves – Forbes
The data does not lie. The great real estate contraction is upon us.
Wherever you look on the planet, companies are shedding their real estate square footage. There is irrefutable proof that the pandemic is shifting the way of work right before our eyes.
Not only are downtown centers currently mimicking more of a ghost town than a bustling hive of entrepreneurialism, but they also won't look anything like what they did pre-pandemic once the virus has been adequately neutralized.
We may never go back to the way it was. If that is the case, senior leaders should be preparing for dramatically different workplace practices post-pandemic.
Cast your eyes to Asia, and you'll find a similar pattern to that of North America. In Ho Chi Minh City (HCMC), grade A office buildings' vacancy rate increased to over 18 percent by the end of 2020 from 4 percent pre-pandemic. Worse, rents have plummeted by roughly 50 percent in terms of the per square meter per month cost. According to reports, the Metro Manila office vacancy is forecast to increase to 14 percent this year.
In the US, epicentres of high-tech are feeling the real estate pinch. The Greater Boston region has witnessed sublease space nearly double since the onset of the pandemic. More than 3.5 million square feet of prime office space has been put back on the market. Like Manila and Ho Chi Minh, the regional vacancy rate has also risen, from 12.3 percent to 15 percent across Boston. San Francisco—the hub of high-tech—is no better. That city's office vacancy rate reached 16.7 percent by the end of 2020, with no signs of it letting up in 2021.
Cities across the US are feeling the hit, even if they're not known for high-tech. In Phoenix, the vacancy rate has risen to 13 percent. In Salt Lake City, it's 15.7 percent. And Manhattan? It's somewhat nerve-wracking to know that the vacancy rate increased from 10 percent in 2019 to 14.2 percent in 2020, a 420-basis point surge.
My home country of Canada has both bright spots and outright horror shows. Vancouver is in somewhat good shape with a modest vacancy rate increase to now sit at 5.7 percent. Toronto has seen its availability shift from 3 percent in 2018 to 4.7 percent in September, 2020 to 7.2 percent by the end of the year.
But the real horror is in Alberta, where Calgary saw its vacancy rate balloon to 29.5 percent and the capital city of Edmonton to 20.1 percent. Across the country, Canada's downtown average office vacancy increased to 13 percent in 2020, compared to 9.8 percent a year earlier.
There are at least two rather apparent reasons companies are shedding their square footage footprint. The first is depressingly sad; some firms let go of employees due to economic issues, so the space is no longer required in the short or long-term.
Second, CFOs have taken the opportunity of the pandemic to sharpen their pencils and find significant cost savings from their real estate portfolios. If employees can work from home productively, many finance leaders are using it—and the fortuities of the pandemic—to trim millions off of existing leases. Some companies are even seeking to sell the buildings they own.
What to make of it all?
I see no reason for the real estate office space collapse to discontinue in 2021. I reckon that by the end of the year, the majority of big cities will witness vacancy rates in the high teens through the high 20's.
That's not the problem. Savings are a good thing for CFOs to commandeer off of their real estate portfolios.
The challenge that I'm concerned about, however, is not about square footage, rather a) what that square footage looks like post-pandemic, b) how the real estate footprint is used in a 'new hybrid way of working,' and c) how organizations are preparing now for a post-pandemic world of work.
Too many leaders are simply trying to survive. But what has to be happening in parallel is an all hands on deck approach to re-engineering how work will be performed once offices are once again safe to work from.
The culture is going to change. The way people collaborate is going to change. The manner in which we think, create, converse, meet, action, respond, and deliver will change.
The real estate footprint point from above is a harbinger; it's the canary in the coalmine.
My next few columns will tackle what organizations and leaders should be doing now to get ahead of the coming workplace and work-operations calamity.
_______
My 4th book, "Lead. Care. Win. How to Become a Leader Who Matters" recently published. Amy. C. Edmondson of Harvard Business School calls it "an invaluable roadmap." 16+ hour, self-paced online leadership development program is also available.
New president, executive for Victoria Real Estate Board – Times Colonist
David Langlois is the new president of the Victoria Real Estate Board, succeeding Sandi-Jo Ayers.
Langlois is from Macdonald Realty Victoria and served several years on the business standards committee of the real estate board, which enters its centennial year in 2021.
"I am honoured to be ­ leading the Victoria Real Estate Board into our centennial year," ­Langlois said in a ­statement.
"As we enter our 100th year we look forward to not just ­celebrating our history, but at how to position ourselves for the next 100 years. As a board, we will continue to focus on delivering high level services to our members and advocating for our ­profession on a local, provincial and national level."
Joining Langlois around the board table in the coming year will be Ayers, president-elect Karen Dinnie-Smyth, treasurer Patrick Novotny, and directors Sheila Aujla, Robert Cole, Laurie Lidstone, Jackie Ngai and Graden Sol.
The Victoria Real Estate Board represents 1,400 real estate agents.
Dartmouth real estate agent fined, suspended for taking dog – CBC.ca
A Dartmouth, N.S., real estate agent has been fined $2,500 and had her professional licence suspended for a month after taking a man's dog and failing to return the pet.
Mike Smaggus said real estate agent Sarah Sullivan took his bichon frise, Snoopy, under the pretense of dog-sitting for a night last spring, but instead rehomed the animal.
"This conduct is dishonourable, unprofessional, harmful to the best interests of the public and to the reputation of the industry at large," the Nova Scotia Real Estate Commission said in its decision.
At the time, Smaggus and Snoopy were living in a rented north-end Dartmouth house that was listed for sale. Though Sullivan was not the listing agent, she had been to the home.
Smaggus said Sullivan offered to buy Snoopy, but he told her the dog was not for sale. She then offered to take the dog for a night while Smaggus moved out and found a new, pet-friendly place to live.
Dog rehomed
Smaggus said Sullivan gave him $200, either to help pay for the move or for Snoopy's care. When he tried to get the dog back, Sullivan told him that Snoopy was no longer with her and that he had been rehomed.
When Smaggus tried to get Snoopy back, Sullivan used or threatened "to use information acquired only as a result of her access to the property as a real estate licensee," the real estate commission said in its decision.
The commission also accused Sullivan of providing false or misleading information to investigators on several occasions. The board also noted a prior disciplinary action against Sullivan in 2014 when she provided false information to the commission.
Not a theft
Smaggus said he called police but was told it was a civil matter, not a theft, since money had changed hands.
"I'm pretty sure I won't get the dog back," he told CBC News. "It's left a pretty bad taste in my mouth, the whole thing."
Smaggus put out an appeal on social media, but has not heard anything. He said he doesn't think there's much he can do.
"Whoever has my dog has had him since last June, so I don't think it's really fair for me to take the dog back," he said. "I'd like to see him, make sure he's just doing alright."
Sullivan told CBC News she is unable to tell her side of the story on the advice of her lawyer. The suspension on her licence is expected to be lifted in mid-February.
MORE TOP STORIES