Armenian American cartoonist produces "Shades of Armenian" art series – Armenian Weekly
Basturma is red. Lake Sevan is blue. What do these colors evoke in you?

The Armenian way of life is undoubtedly vibrant and resonates with many Diasporans in a variety of ways. Storyteller and cartoonist Anoush Froundjian, for her part, is drawn to these colors on a deeper and often comical level.
Her recent work, titled "Shades of Armenian," features palettes of a rainbow of shades, each representing a common aspect of Armenian culture. In her "Shades of Armenian purples," for instance, a bright magenta represents the eyeshadow of an Armenian aunt, while a deep plum is reminiscent of church coffee. In the yellow palette, a gold speckled box is labeled "jewelry worn all at once." A tan box next to it is a "dumbek cover."
"You got it!" says one commenter. "Perfect!" says another.
Froundjian says the idea for the art series came from an honest place and that she didn't expect so many people in the community to connect with them.
"You want people to feel a connection, so if I've done that, I've done it," she said during a recent interview with the Armenian Weekly.
Froundjian grew up in New York where she attended Holy Martyrs Armenian Day School. She later studied screenwriting at Purchase College, SUNY. Her father immigrated to the US from Lebanon, while her mother was born in New York.
Although Froundjian's artwork and storytelling doesn't solely target an Armenian audience, her experiences growing up in the community inform most of her work.
Her webcomic titled "Anoush Talks To Stuff" stars a cartoon version of herself speaking to either the audience or to inanimate objects, namely a teddy bear and kitchenware. The inanimate objects usually never respond to Anoush's comments, but instead give her a blank yet reassuring look.
"Sometimes you don't get a response from life. You just got to go ahead and do the work yourself sometimes," Froundjian says.
Since starting her webcomic 10 years ago, Froundjian says her art style has become looser and less stick figure-like. Her cartoon self has grown to smile more instead of relying on sarcastic remarks. Froundjian also believes her screenwriting background has helped with the revision process in both her writings and drawings.
"I've enjoyed putting all my ideas together, but I've also enjoyed knowing what does not need to be there," she says. "You don't have to talk about everything."
She plans to continue the art series and create variations of it with different objects.
"Anything to create a sense of home," she says.
Froundjian is also an award-winning storyteller and has performed live at The Moth. Many of her stories are about growing up as an Armenian American and navigating early adulthood.
"You grow up as an Armenian American and you feel like 'Oh my God no one's ever going to understand me,'" she exclaims. "Someone's going to get it. A whole community got it."
Therapy through art – Sault Star
Article content
Art has been know to bring people together and that is what has happened when the world has felt so far apart during this pandemic.
Article content
Katherine Roy and Christine Lajoie have been working with a group via Zoom to use creativity to help get through the uncertainty of times.
The Coy Wolf Art Club started getting together digitally every Wednesday in January through a Ininew Friendship Centre (IFC) program and on July 21 the members had an opportunity to display and sell their creations at the Cochrane Handmade 705 Market at the Pap's parking lot.
Founders Roy and Lajoie have worked together for a few years having had an art show "Raibows and Roadkill" in 2018 along with Cindy Nadeau Chapman and Gunhild Hotte.
"We wanted to re-collaborate," said Roy. "With Christine running the Wasa-Nabi program at the IFC they are sponsoring us to have this club. We have zoom meeting from my studio. We have never actually been all together before. This is the first time of being in the same space."
Roy noted "Christine thinks up crazy assignments and every week we do something different. We keep an eye out for every social justice event and Christine helps us react to the things that are going on. That is a big part of our therapy."
She said the club "Really encourages each other and boosts each other with showing and discussing our art. It is the collaboration of artists being together."
While the group is small, Roy said that it really helps to focus on the individuals covering ages 12 to 75.
"The knowledge that we have come across with just having our conversations," said Roy "has helped to delve into mental health. It allows us to focus on our own subjects. Working with Christine is making fun the top priority. I think we all get something different out of it."
Article content
All the participants were donning Coy Wolf Art Club masks printed by Jenn Peckins of Twinkle Creations in Cochrane.
Lajoie said "I am so excited that the members made it out. It is all about them. I wanted them to have the experience."
Angel James, one of the members said she joined "Because I have always loved doing art. It is something that I have been passionate about. A lot of people don't take the time to realize their creative qualities so that is why I like to take the time to paint. The fact that more people were able to show their creativity in this art show is great."
Even though Nathaniel Wolfraim joined because of Angel he said "I joined because I don't have the chance to paint."
He said with the ability to get supplies through the program has helped him explore his creativity.
The club will meeting again in the fall for their next session. To get more details check out Facebook/Wasa-Nabin Cochrane Christine.
Summer Stations art installations are coming soon to Kew Gardens and Woodbine Park this August – Beach Metro Community News – Beach Metro News
The 'ARc de Blob,' now up in front of Kew Gardens on Queen Street East, is one of three Summer Stations art installations set to be on display in August in the Beach. Inset photo shows an image of seashell-shaped The Epitonium, which will be displayed at the north end of Woodbine Park by Queen Street East. Photo by Susan Legge.
Winter Stations along Woodbine Beach has become Summer Stations in the Beach.
The transition began this week when the 'ARc de Blob' art installation made its appearance on Queen Street East at the entrance to the Beach's Kew Gardens park.
The installation is a joint effort by an Austrian and British design team made up of Aleksandra Belitskaja, Ben James and Shaun McCallum. ARc de Blob's designers describe it as "a colourful landmark, a point of orientation, interaction and refuge."
The art installation was one of five originally selected to be part of this past February's Winter Stations art installations along Woodbine Beach.
However, due to the increasing COVID-19 case numbers earlier this year, the event had to be altered to the point that no art works were installed along Woodbine Beach this year.
Instead, Winter Stations organizers made the best of the rapidly changing situation by displaying the winning art installations in other locations in Toronto, including the Distillery District, in the spring.
They also changed the name from Winter Stations to Spring Stations; and now finally to Summer Stations for the ARc de Blob, The Epitonium, and a third installation (to be determined) in the Beach.
The Beach BIA and Winter Stations are presenting the art installations in the Beach until Aug. 31.
The ARc de Blob is already in place, and thanks to a contribution from The Richards Group, two more stations are coming to Queen Street East — The Epitonium in Woodbine Park, and the third yet-to-be determined installation which is set to be completed by next week when Summer Stations officially launches.
The Epitonium is designed by the Iranian team of M. Yengiabad – Shahed M. Yengiabad, Elaheh M. Yengiabad, Alemeh M. Yengiabad and Mojtaba Anoosha.
It is described as a "giant seashell" in harmony with its location. "It's a beautiful and functional landscape. The creation of this idea causes natural shelter to become a refuge. The design of this structure is inspired by epitonium, which is a type of seashell," said its designers.
The Epitonium's installation is pretty well complete as of this week and it is located at the north end of Woodbine Park near the Queen Street East entrance.
For more information on the art installations that were selected for this year's Winter Stations, please see our earlier story at https://beachmetro.com/2021/01/22/winter-stations-2021-winners-named-but-exact-date-of-exhibition-on-woodbine-beach-yet-to-be-determined/
For more information on Summer Stations and The Beach BIA at Kew Gardens and Woodbine Park, please go to https://winterstations.com/ which will have full details up on the website next week.
---
Did you enjoy this article? If so, you may consider becoming a Voluntary Subscriber to the Beach Metro Community News and help us continue providing the community with more local content such as this. For over 40 years, our staff have worked hard to be the eyes and ears in your community, inform you of upcoming events, and let you know what and who's making a difference. We cover the big stories as well as the little things that often matter the most. CLICK HERE to support Beach Metro News.
Art exhibit looks at a year from now – The Daily Courier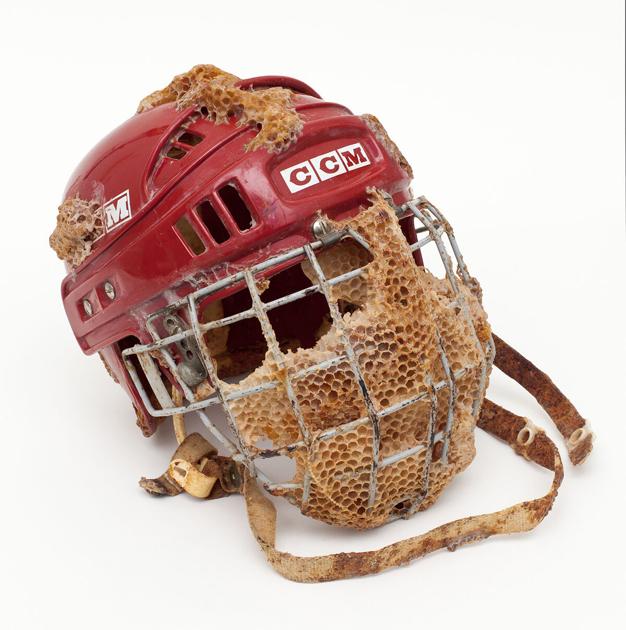 What can happen in a year? Lake Country-based artist and curator Wanda Lock delves into the passage of time and the cycles in our lives with a new exhibition that opens Friday at the Kelowna Art Gallery.
Titled A Year From Now, it presents 63 works she selected from the gallery's permanent art collection.
"Where do you even start?" said "There are over 900 artworks in the collection to choose from. I needed something to help centre my approach and create a narrative that visitors could bite into. So, I started with a pot of tea. Then, I spent many, many hours browsing the collection via the Gallery's online database."
Ultimately, Lock decided to divide this introspective exhibition into five thematic groupings.
The first section gallery-goers encounter is Love is Blind,. Around the corner is Home is Where the Heart is. Best Laid Plans considers the nature of disruption and unforeseen circumstances. When You Crop a Photo, You Tell a Lie visits transitional moments and change. Lastly, To Everything, There is a Season returns to summer time in the Okanagan.
"I wanted to include a few of my favourite pieces (which didn't all make the cut), but more importantly, I wanted to create an exhibition that would explore themes that reflect on the year we just came through, while looking ahead to the future with hope and reassurance," said Lock.
A Year From Now features an eclectic presentation of work by Okanagan-based artists including Briar Craig, Fern Helfand, Jane Everett, and Jim Kalnin, along with Landon Mackenzie, Gathie Falk, Norval Morisseau, Carl Beam, and Wanda Koop, among others. Visitors will see art in a variety of mediums, including drawing, painting, sculpture, photography and more.
The exhibition also showcases five written works that were commissioned from local poets Carin Covin, Asheigh Giffen, Shimshon Obadia, Laisha Rosnau, and Michael Turner.
"We are always delighted to share artworks from our collection with regional audiences and the visitors who might be in the city. After all this art is yours," said Nataley Nagy, eecutive director at the Kelowna Art Gallery.
"We hold these important pieces of art in trust for the City of Kelowna, on behalf of all of its citizens."
A Year From Now: Works from the Permanent Collection can be seen until Nov. 21. The Kelowna Art Gallery is located at 1315 Water St.