Armenian Heritage Park inspires Geometry as Public Art: Telling a Story – Armenian Weekly
Geometry as Public Art: Telling a Story, the innovative curriculum sparked by Armenian Heritage Park on The Greenway, its design and key geometric features that tell the story of the immigrant experience, is being implemented this school year at nine elementary schools including seven Boston Public Schools (BPS) and two private schools.
EdVestors, which is dedicated to "meaningful education that prepares every Boston student to activate their power and shape their future," is funding round trip bus transportation to and from Park and teacher training. The curriculum aligns with two of EdVestor's key initiatives with the Boston Public School: BPS Arts Expansion and Zeroing in on Math. "We are excited to work alongside you and see how this project continues to blossom and impact students," said Alia Verner, EdVestor's director of strategic school support.
Beginning this school year, Geometry as Public Art: Telling a Story is being implemented in fourth grade classes in the following Boston Public Schools: Harvard-Kent Elementary School in Charlestown, Higginson-Lewis K-8 School and Nathan Hale Elementary School in Roxbury, Josiah Quincy School in Chinatown, The Hurly School in the South End and The William Monroe Trotter K-8 School in Dorchester. For several years prior, the curriculum was piloted by teachers in their fourth grade classes at The Eliot K-8 Innovation School in the North End.
A Boston Public School (BPS) Partner Program, Geometry as Public Art: Telling a Story was developed by the fourth grade teachers at The Eliot K-8 Innovation School in collaboration with several educators among the Friends of Armenian Heritage Park. The Friends is an initiative of the Armenian Heritage Foundation, sponsor of Armenian Heritage Park on The Greenway. The Foundation's Board is made up of representatives from Armenian-American parishes and organizations within the Commonwealth.
The key intent of Geometry as Public Art: Telling a Story is to spark awareness of geometric shapes and their creative expression of ideas and thoughts expressed by the geometric features of Armenian Heritage Park that tell the story of the immigrant experience. In doing so, this engages students to learn about and share the experience of the first person in their family to come to this country. Many students realize this discovery for the first time; for some, it's about sharing their own experience. All are building common ground, a key theme of the Armenian Heritage Park on The Greenway.
The development of this curriculum was sparked by a young student during a 2012 visit to Armenian Heritage Park with her fourth grade class from The Advent School on Boston's Beacon Hill. Several years earlier, cultural organizations and ethnic communities were provided the opportunity to develop and fund a parcel on what was to become the Rose Fitzgerald Kennedy Greenway with the Central Artery relocated underground. Parcel 13 was to become Armenian Heritage Park on The Greenway, a gift to the City of Boston and Commonwealth from the Armenian American community.
"He's talking about me," whispered the fourth grader as Don Tellalian, AIA, the Park's architect/designer was speaking about the significance of the annual reconfiguration of the abstract sculpture.
Annually, the abstract sculpture, a split rhomboid dodecahedron made of stainless steel and aluminum, is reconfigured. In early spring, a crane lifts, pulls apart and reconfigures its two halves to create a new sculptural shape. This is symbolic of all who left or were forced to pull away from their country of origin and came to these Massachusetts shores, establishing themselves in new and different ways.
The significance of the annual reconfiguration of the abstract sculpture, a shared experience, resonates with so many people. In much the same way, the labyrinth, a circular winding path paved in grass and inlaid stone, celebrates life's journey. The two features are connected by the waters of the reflecting pool upon which the abstract sculpture sits, washing over the sides and reemerging at the labyrinth's center as a single jet of water, symbolic of life and rebirth. The inscription etched on the reflecting pool includes that abstract sculpture is dedicated "to lives lost during the Armenian Genocide of 1915-1923 and all genocides that have followed." Etched around the labyrinth's circle are the words – Service, Science, Commerce and Art – in tribute to contributions made to life and culture by all.
The Park's design with its geometric features is sparking discovery, curiosity and delight while uniting and connecting through a shared experience, the immigrant experience and building common ground.
Geometry as Public Art: Telling A Story is engaging students to tell their own, their families' or ancestors' immigrant experience, prompting the realization that most people come to this country from somewhere else. The multi-disciplinary curriculum creatively integrates geometry, art, language and social studies while promoting cross-cultural understanding and respect.
"The three thoughtfully planned lessons take educators and students on a path of self-discovery and storytelling, intertwining interactive classroom lessons and the hands-on nature of visiting the Park. The culmination of celebrating the immigrant experience is as heart-warming and thought-provoking when the students share proudly their I AM Poems at the Park," comments Morgan Atkins, former Coordinator of Culture and School Climate of The Eliot Innovation K-8 School.
The student's I AM Poems are a powerful, insightful culminating activity of the three-part curriculum. A geometric illustration and portrait of the individual accompany each poem.
Successfully piloted for several years at The Eliot K-8 Innovation School, the comments of 4th grade educators reflect the curriculum's intent, impact and value. Brianna Greene, curriculum team leader remarks, "This curriculum is an exciting and engaging way for students to learn more about their family heritage and reflect on the American immigration experience. The curriculum is a wonderful way for teachers to learn about and better understand their students and students to learn about one another."
Roxanne Emokpae comments, "The pride just exudes from my students as they draft and revise their 'I AM' Poems; being able to dive deep into their family's arrival to America is so worthwhile."
Alyssa Kotsiopoulos shares, "Implementing the curriculum in our classrooms at the beginning of the year is a great way to welcome students to 4th grade and to introduce our larger social studies immigration unit."
Emily Roberts remarks, "The curriculum is a great opportunity for students to spend time with their families, learning the story of their own culture and experience and sharing that experience."
Teachers are incorporating walking the labyrinth as a class, symbolic of their collective journey. They are also introducing the benefits of walking the labyrinth to quiet the mind and practice mindful meditation.
During the pandemic, the curriculum was adapted for remote learning with a video.
Upon completion of the curriculum this past year, several 4th grade students from The Eliot K-8 Innovation School with Brianna Green, 4th grade teacher met via ZOOM with older adults representing the ABCD North End Senior Center in the North End to share their I AM Poems, geometric illustrations and portraits of the first person to come to this country – the culminating activity of the curriculum. This was the pilot for Geometry as Public Art: Telling a Story – The Intergenerational Project, a collaboration of Age Friendly Boston, Andrea Burns, Director; The Eliot K-8 Innovation School and Friends of Armenian Heritage Park to prompt and encourage intergenerational connections with a sense of purpose by engaging and energizing students and older adults. Sharing what unites and connects us enhances the quality of life and experiences for both generations.
Boston City Councilor Julia Mejia participated in the pilot. She shared, "I love this…and would like to be a part of making it happen across the city. This is part of our collective healing. I was moved by the beautiful poems I heard today. As an immigrant my heart was full.".
"Wow, the experience of hearing the young students beautifully share their I AM Poems brought so much hope for our future as an inclusive society. Although each student had a unique heritage, there was commonality in the journey. They are mature beyond their age," shared Laura Bilazarian Purutyan, STEM mentorship consultant, "The imagination, empathy and mysterious wisdom of our youth will save us, if we listen to them."
Nearby each school, implementing the curriculum this fall, is a senior center to prompt this intergenerational initiative. One center is the UMass Boston Osher Lifelong Learning Center.
Programs at the Park are planned by the Friends' Programs Planning Team, each responsible for a key program and/or initiative. The 2021 team, to date, includes Kristin Asadourian, Andrea Burns, Susan Deranian, Tom Dow, Catherine Minassian, Dr. Armineh Mirzabegian, Rita Pagliuca, Katrina Piehler, Tsoleen Sarian and Ann Zacarian together with the Curriculum Team – Jason Behrens, Manneh Ghazarians and Barbara Tellalian. Reviewers of the Curriculum were Joseph Cahaly, Diana Topjian and Chiara Meghigian Zenati. Elizabeth Cahaly and Tom Cahaly developed the video, Join us! We're on our Way to Armenian Heritage Park.
Let's Art Teen returns to Cultural Centre – Energeticcity.ca
The Let's Art program received a $2,000 donation from the Rotary Club of Fort St. John last year. The donation covered 100 hours of arts instruction offered at the North Peace Cultural Centre.
Registration is required for the program, which can be done by calling the NPCC at 250-785-1992 or emailing reception@npcc.bc.ca.
The program is also offered for kids aged six to 12, however, the 2021 session took place in March.
Art Beat: It's Art Crawl weekend – Coast Reporter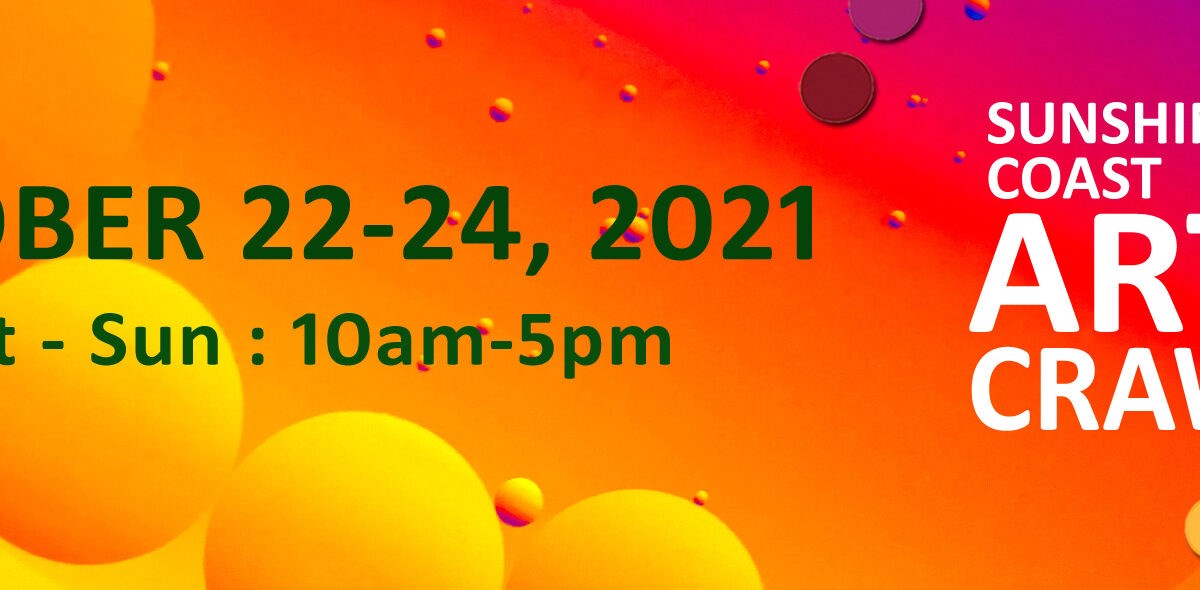 The 2021 Sunshine Coast Art Crawl kicks off Friday, Oct. 22 at 10 a.m., with 164 venues open to visitors until 5 p.m. all three days, through Sunday. And at 10 of those venues (as of press time), Friday evening from 7 to 9 p.m. will also be a time for celebration. Most of the partying is at Gibsons venues, but Redecor + Design (venue #111) on Cowrie Street in Sechelt will also be open, as are Halfmoon Bay venues The Mink Farm Gallery (#146), and Kito Tosetti (#147). Details are at the "Friday Night Parties" link at sunshinecoastartcrawl.com.
Art of Healing
The Sechelt Hospital Foundation's Art of Healing campaign holds its Gala on Saturday, Oct. 23 at the Sunshine Coast Botanical Garden (venue #126). That's where 36 works donated by some great local artists are on display and will be distributed in an exclusive online raffle draw to 36 ticketholders. All visitors to the exhibit can also bid on auction packages, and purchase raffle tickets for the grand travel prizes, among them a grand prize of a trip for two to Venice or any other European destination.
Sechelt Arts Festival
It's also the final weekend of the Sechelt Arts Festival, with the premiere of the play, Voices, at Raven's Cry Theatre. There will be three performances, Friday night, Oct. 22, Saturday night, and a Sunday matinee. The visual art and heritage canoe displays at Seaside Centre become Art Crawl venue #115. Poet Valerie Mason-John speaks in a free event (registration required) at Raven's Cry on Saturday at 11:30 a.m. And your last chance to add your touch to the Paintillio mural at Trail Bay Centre will also be on Saturday, until 4 p.m. Info and tickets at the festival website.
New writers' group
The Sunshine Coast Writers and Editors Society is holding its first meeting on Friday, Oct. 22 at 7 p.m., via Zoom. The society's purpose is "to serve writers, editors and groups on the Sunshine Coast to grow and develop their skills, as well as support other writers' groups and events in the province and across Canada," and "to hold events and launch projects to highlight the incredible talent that exists on the Coast." Contact Cathalynn Cindy Labonte-Smith at 604-724-3534 for a Zoom link.
Meet the author
Writer Jennie Tschoban will be signing copies of her funny and touching memoir, Tales & Lies My Baba Told Me, on Saturday, Oct. 23, from 1 to 3 p.m. at Daffadowndilly Boutique & Gallery, on Marine Drive in Gibsons.
Meet the artists
On Sunday, Oct. 24 starting at 2 p.m., Jennifer Bryant and Jennifer Ireland will talk about their new exhibit, Matters of Scale, on now at the Sunshine Coast Arts Council's Doris Crowston Gallery in Sechelt.
Live Music
The band Astral Motion bring their blend of originals and classics to Roberts Creek Legion on Friday, Oct. 22 at 7 p.m. On Saturday, Oct. 23 at the Creek Legion, Vancouver acoustic band Farmteam start their sets at 7:30 p.m.
The Locals play the Turf Stage at Tapworks in Gibsons on Saturday, Oct. 23, 2:30 to 4:30 p.m. On Wednesday, Oct. 27, Vancouver singer-songwriter Eamon McGrath plays Tapworks at 8 p.m.
At the Gibsons Legion on Saturday, Oct. 23, Poppa Greg and the band kick things off at 7:30 p.m.
At the Clubhouse Restaurant in Pender Harbour, catch Half Cut and the Slackers on Sunday, Oct. 24, from 2 to 5 p.m.
ArtCity: Art education in the gallery (and virtual) space – Woodstock Sentinel Review
In September, I returned to the Woodstock Art Gallery as the assistant curator of education intern, eager to actively bridge arts programming within the permanent collection and the public.
Article content
In September, I returned to the Woodstock Art Gallery as the assistant curator of education intern, eager to actively bridge arts programming within the permanent collection and the public. I have been involved with the gallery for three years, beginning as a co-op student with the education department in 2018 and then as the curatorial and collections assistant in 2019 and 2020. In my previous position, I worked exclusively in a background role curating exhibitions and assisting in collections management. With this new role as assistant curator of education, however, I was able to once again rekindle my interest in bringing the arts to the local community.
Article content
This position, of course, comes with unique challenges during a pandemic. Everything that we once considered emblematic of educational programming – in-person classroom trips, tours and studio events – has been put on pause in an abundance of caution. Over the last year and a half, the staff at the Woodstock Art Gallery have created online lessons and educational resources, virtual exhibitions and other online activities for the public. In addition, artist talks, curator webinars and exhibition openings have all been streamed virtually. It is within these unique circumstances that I began my new position in the education department.
The role of assistant curator of education is a fairly recent addition to the Woodstock Art Gallery staff roster. Created in 2018, this short-term internship aids the education and curatorial departments in realizing public programming. Previous interns have curated exhibitions, written a practical accessibility guide, conducted research and led education programming. The education department's current goals had to be completely reoriented to accommodate the pandemic, however. Virtual resources are being further developed and made accessible to both the public and teachers alike. As collaboration with the curatorial department at the Woodstock Art Gallery has become a central component of arts education programming, alternative methods to experience exhibitions are also currently in the works.
Article content
The future of education programming, however, will not remain entirely within a virtual space. There is a unique value to in-person programming that staff at the Woodstock Art Gallery yearn to return to. Releasing Community Creation Kits and art grab bags throughout this past year, for instance, has been a way to bring art-making materials back into the hands of the public during the toughest restrictions. Now as lockdowns slowly ease and restrictions lessen, we have begun to return to in-person educational programming.
In September, the gallery hosted its first Creative PA day program since the beginning of the pandemic with a small group of kids. The day was filled with the arts as we toured exhibitions, visited the park, and explored lessons in sculpture making. By the end of the day, each child brought home their sculpture and multimedia creations, along with the tools to create more. Building upon this successful day, the education department will slowly begin to roll out more in-person programming, including another Creative PA Day in November. But this, of course, will take time.
Throughout this pandemic, educational programming has taken on many forms – from entirely virtual resources to at-home art kits and PA days, educational programming has required innovation and creativity. The future of education will forever be shaped by the lessons learned during the pandemic and will perhaps take on a whole new form that has yet to be explored.
Julia deKwant is the assistant curator of education intern at the Woodstock Art Gallery. The Woodstock Art Gallery acknowledges the support for this position which is funded by Young Canada Works at Building Careers in Heritage.