Art – an essential piece of the Lachine Hospital modernization project – McGill University Health Centre
Improving the patient experience is a priority for the McGill University Health Centre (MUHC). Studies indicate that a more welcoming environment promotes health and wellbeing. The MUHC Art and Heritage Centre is responsible for preserving and highlighting existing artefacts and art collections in dedicated exhibition spaces to help create a healing environment.
Quebec law requires art integration
The Politique d'intégration des arts à l'architecture et à l'environnement des bâtiments et des sites gouvernementaux et publics, more commonly known as the 1% Policy, is unique to Quebec. The law requires that one percent of government-funded budgets be dedicated to acquiring works of art. The Lachine modernization project is no exception. "There are similar rules across Canada, but in other provinces, the funds can go to artwork or, more often, to landscaping," notes Alexandra Kirsh, curator of the Art and Heritage Centre of the MUHC.
The intricate selection process behind acquiring artwork
A small team of employees, community members as well as patient and unit representatives were tasked with defining the artwork that will eventually be housed at Lachine.
The acquisition of the artwork is a long and measured collaborative effort between the MUHC and Ministry of Culture and Communications, with representatives from the artistic and cultural community.
"We were inspired by the neighbouring park and sculptures on site so we are thinking of creating a sculpture garden," says Alexandra who adds that the exact location of the new piece is not yet determined. The selection process can take a year or more. Eligible artists will be able to submit proposals to the government. Special attention will be paid to art deemed representative of the Lachine community.
The design, architecture and how the artwork meets the needs of the medical teams and patients are considered by the Art and Heritage Centre during the selection process.
"Art should inspire and capture our attention, but it also can't stop traffic in a busy hallway," says Alexandra who works with project managers to inspect the blueprints and identify suitable areas to place artwork.
Telling the history of the Lachine Hospital through its artefacts
The distinct history of the Lachine Hospital will be on display through exhibitions. The Art and Heritage Centre will work alongside Document Management Services to wade through boxes of material and documents to find the perfect examples that can tell the story of the hospital. "We're also looking for anything that represents the Lachine Hospital. Humanizing the legacy of this historical building will be done thanks to many different objects and stories," says Alexandra.
If you have any stories, objects or photographs to share, please contact the Art and Heritage Centre: [email protected]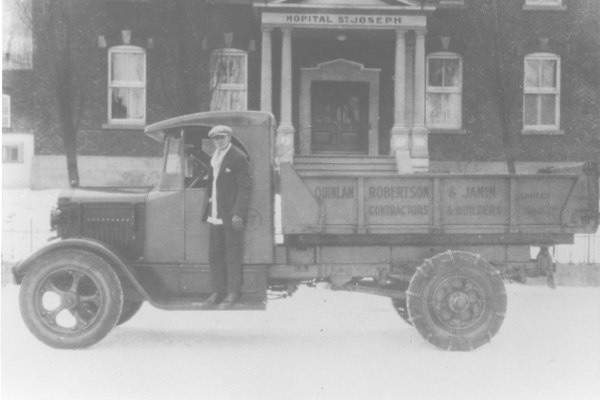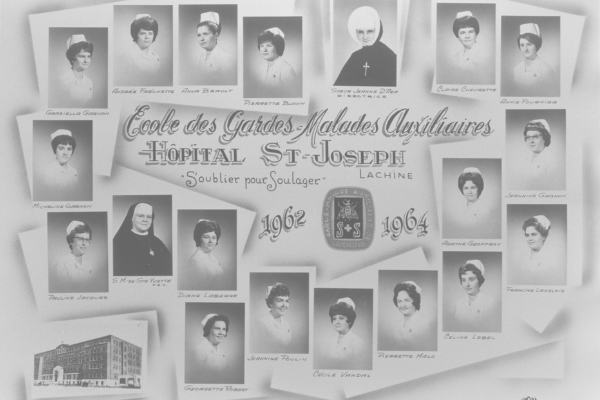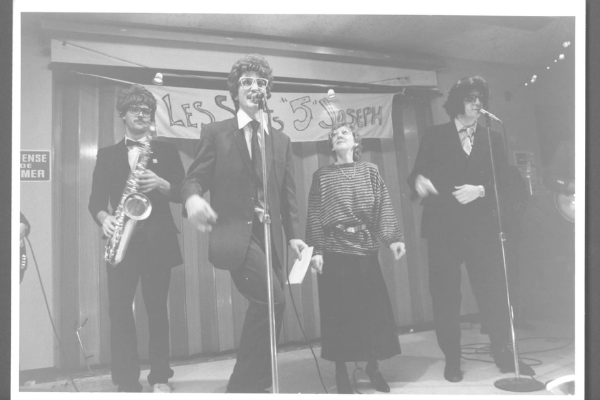 CATHERINE SHEPHERD: Connecting through art – Saltwire
In recent years we've come to understand the importance of arts and culture in our lives. Art helps us to connect with ourselves and others. It's an excellent way to express yourself that is known to positively impact our well-being, especially for those living with dementia.
Artful Afternoon is a dementia-friendly program offered by the Alzheimer Society of Nova Scotia in partnership with the Art Gallery of Nova Scotia for people living with dementia and their care partners. Participants are encouraged to tap into their creativity and reflect with one another while being able to make their own works of art.
The sessions provide a stress-free environment of fun where everyone involved can laugh, create and connect with one another.
For many, art is completely new to them, while others find themselves reconnecting with something they've always loved to do. Participants take a sense of pride in their art regardless of their experience.
Participants don't have to be in-person to enjoy an Artful Afternoon. Sessions are offered virtually on Zoom for those who live across the province to enjoy – materials needed for the session are provided. Sessions are facilitated by Alzheimer Society of Nova Scotia staff and a professional artist from the Art Gallery. It includes a guided tour of the gallery followed by an art session. Recordings of the virtual sessions are shared on our website for those who are interested at www.alzheimer.ca/ns/virtualartfulafternoon.
"It's wonderful that we're able to offer both in-person and virtual formats where no prior art experience is necessary," said Calandra Kandziora, Client Services Coordinator at the Alzheimer Society of Nova Scotia.
"The relaxed environment allows participants to connect with one another and their care partners."
---
---
The sessions include a tour of a collection at the Art Gallery of Nova Scotia where artist and instructor, Lux Habrich, shares her knowledge and information.
Everyone attending feels that they are part of the group, even if they aren't there in person. After learning about the collection, people from across the province can share and discuss.
At the end of the session, Lux provides some instruction on how participants may use the materials in art kits provided by the gallery. Many people even use the materials outside of the sessions.
"Facilitating the program for the past four years has been hugely influential for me personally," said Lux. "Not only has it deepened my relationship with my own creative practice, but I've been able to witness over and over again the immense power art making and appreciation play in our overall well-being, sense of autonomy and community connectedness."
We know that maintaining connections and trying new activities are important parts of living well with dementia. The program reduces stigma and myths by bringing together people living with dementia, care partners, staff and volunteers in a community setting.
Meaningful social activity is important for everyone, but this need is increased for people living with dementia and their care partners.
The program has received glowing reviews from its participants.
"It's a fun activity to do with my parent. I think it's a good opportunity for him to get out and do something different, social, and enjoyable. It gives us something to talk about as well and creates good memories for us."
If you are hesitant about dipping your toes into the program but enjoy art, the Art Gallery of Nova Scotia offers virtual tours on their website www.artgalleryofnovascotia.ca/virtualtour.
To find out more and to register for Artful Afternoon, visit alzheimer.ca/ns/artfulafternoon or call our Infoline at 1-800-611-6345.
Catherine Shepherd is a regional co-ordinator, Cape Breton and provincial lead, first link outreach, with the Alzheimer Society of Nova Scotia.
ARTS AROUND: Summer art camps return to Port Alberni – Alberni Valley News
Looking for something fun and creative for the kids this summer?
Join Freya and Olivia, our summer leaders at the Rollin Art Centre, for eight weeks of creative summer art programs for children between the ages of 7-13.
Each week is a different medium. From drawing to painting, we will have something everyone will enjoy. It's a great way to have fun and meet new friends while learning new techniques.
The three-day camps take place Monday to Wednesday in the morning (10 a.m. to 12:30 p.m.) for ages seven to eight and afternoons (1:15 p.m. to 3:45 p.m.) for ages 9-11. The cost is $75 per week.
The Rollin Art Centre will also be offering a one-day camp on Fridays (10 a.m. to 2 p.m.) for ages 11-13. The cost is $45 per camp.
Call 250-724-3412 to register. Spaces are limited.
WOMEN'S WORK
The Rollin Art Centre's current art exhibit features a group of four local female artists: Sue Thomas, Jillian Mayne, Colleen Clancy and Ann McIvor. This exhibit showcases their own individualism, as the diversity of the work reflects each woman's unique creative process and artistic expression.
From nature, to abstract, oils to watercolour, this exhibit is a lovely collection you won't want to miss. It runs until July 22. The Rollin Art Centre is located at the corner of Eighth Avenue and Argyle Street and is open Tuesday to Saturday from 11 a.m. to 4 p.m.
CALL TO ARTISTS
The Rollin Art Centre will be holding a summer inspired art exhibit from July 27 to Aug. 26. We are inviting all local artists to submit up to three pieces (size depending) with their own rendition of the season of summer. All mediums are welcome.
Application forms are available at the Rollin Art Centre. The fee is $10 per submission. Deadline is July 15.
LANDSCAPES MADE EASY
Spaces are still available for this acrylic painting workshop on the terrace at the Rollin Art Centre.
On Saturday, July 16, artist Susan Schaefer will guide you through what makes a good composition while simplifying your landscape.
The workshop fee is $115 + GST. A supply list is available. Register at the Rollin Art Centre at 250-724-3412.
CHAIR RAFFLE
The Community Arts Council is holding a summer raffle at the Rollin Art Centre featuring a chair designed by Leave Her Wild Container Design. Tickets are $2 each or three for $5.
SUMMER TEAS
Teas on the Terrace are back at the Rollin Art Centre this summer. Tickets are now on sale.
Strawberry teas are $20 (featuring decadent strawberry shortcake) and a "high tea" is $25 (served on a two-tiered plate).
July 7 – Strawberry Tea – Folk Song Circle
July 21 – High Tea – Dennis Olsen
August 4 – Strawberry Tea – Dennis Olsen and Guy Langlois
August 18 – High Tea – Doug Gretsinger
Melissa Martin is the Arts Administrator for the Community Arts Council, at the Rollin Art Centre and writes for the Alberni Valley News. Call 250-724-3412. Email: communityarts@shawcable.com.
The Vancouver Art Gallery Launches New Simplified Membership and Admissions Program – Business Wire
VANCOUVER, British Columbia–(BUSINESS WIRE)–Traditional Coast Salish Lands, including the Musqueam (xwməθkwəy'əm), Squamish (Sḵwxwú7mesh Úxwumixw) and Tsleil-Waututh (səl'ilw'ətaʔɬ) Nations.
Today, the Vancouver Art Gallery announces that on July 1, 2022, it will be launching a new and simplified membership and admissions program, which will offer the public more access to more art, more often. This new program will give audiences the flexibility to enjoy the benefits that are most important to them.
The Vancouver Art Gallery's streamlined membership program will have three levels to choose from:
Art Opens Access, which offers unlimited visits to the Gallery for a full 12 months;
Art Opens Ideas, which, in addition to unlimited visits to the Gallery for the next 12 months, provides a range of benefits designed to enhance your experience at the Gallery;
Art Opens Experiences, which not only provides unlimited visits to the Gallery but allows you to enjoy a greater range of perks, including discounts on ticketed public programs and events, as well as access to a national museum reciprocal program, giving you access to museums across Canada.
Recently, the Gallery announced that all children and youth aged 18 and under will be able to visit for free over the next five years, thanks to a generous donation of $1 million from the April 1 Foundation of Vancouver. Caregivers to persons with disabilities will also continue to receive free entry. As such, general admission to the Gallery will become the single price of $29.
The Gallery continues to work with many community partners to make art accessible to all. Some examples include the Institute of Canadian Citizenship's Canoo pass, which offers complimentary admission to new Canadian Citizens, Permanent Residents and their immediate families; Access 2 cardholders, which provides complimentary admission to a support person for people of all ages and types of permanent disabilities; and discounted admission for post-secondary students through the Gallery's School Programs.
This summer, starting July 1, the Gallery will also be extending its hours on Thursday evenings, staying open late from 10 AM to 8 PM until September 5, 2022. These extended hours will come in addition to the Gallery's 12 to 8 PM hours on Tuesdays and Fridays.
Founded in 1931, the Vancouver Art Gallery is known for its innovative exhibitions, extensive public programs and emphasis on advancing research on historical and contemporary art from British Columbia and around the world. As the Gallery prepares to move to a new building, planned to open in 2027, it continues to strive to make art more accessible across the province. Since November 2021, the Gallery has raised more than $20 million in private fundraising and over $29 million in federal funding to support development of the new building.
For more information on the Gallery's new membership and admissions program, visit vanartgallery.bc.ca.
About Vancouver Art Gallery
Founded in 1931, the Vancouver Art Gallery is recognized as one of North America's most innovative visual arts institutions. The Gallery's adventurous exhibitions, extensive public programs, and emphasis on advancing research all focus on historical and contemporary art from British Columbia and around the world. Special attention is given to the accomplishments of Indigenous artists, as well as to those of the Asia Pacific region. The Gallery's exhibitions also explore the impact of images in the larger sphere of visual culture, design, and architecture.
The Vancouver Art Gallery is a charitable not-for-profit organization supported by its members, individual donors, corporate funders, foundations, the City of Vancouver, the Province of British Columbia through the BC Arts Council and the Canada Council for the Arts.
The Vancouver Art Gallery is situated on the ancestral and unceded territories of the xʷməθkʷəy'əm (Musqueam), Sḵwxwú7mesh (Squamish), and səlilwətaɬ (Tsleil-Waututh) Nations, and is respectful of the Indigenous stewards of the land it occupies, whose rich cultures are fundamental to artistic life in Vancouver and the work of the Gallery. Learn more at vanartgallery.bc.ca.
Facebook: @VancouverArtGallery

Twitter: @VanArtGallery

Instagram: @VanArtGallery