Art Beat: A Little Bit of Broadway, Gibsons-style – Coast Reporter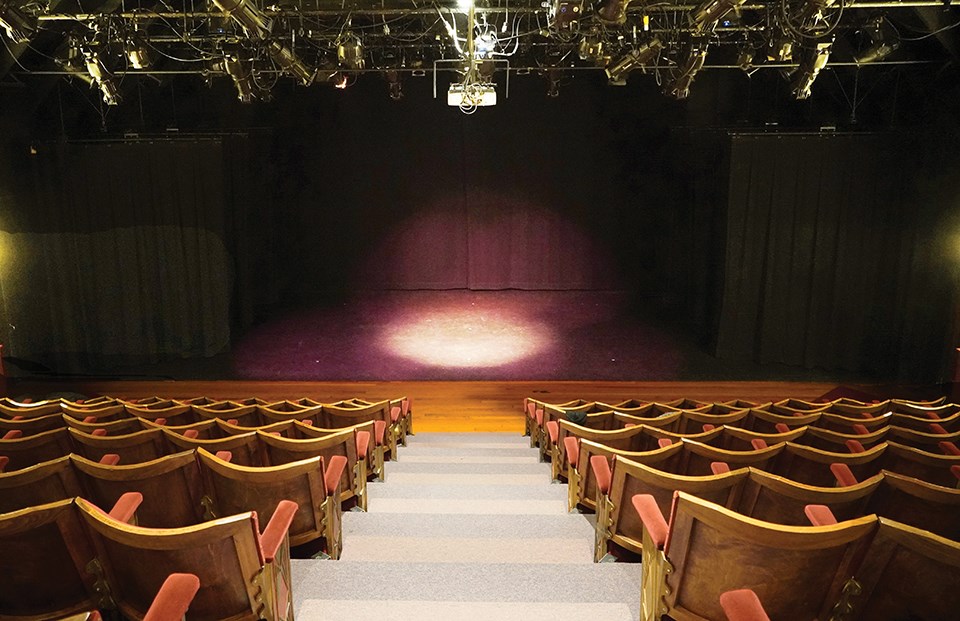 Some of the Sunshine Coast's young musical-theatre talent will be showing what they can do when they hit the stage this weekend at the Heritage Playhouse in Gibsons. The production team Synergy at Play, led by Varya Rubin and Bill Moysey, has been running a two-week performance intensive for youth, preparing for their show, A Little Bit of Broadway. There will be three performances: Friday, Aug. 6 at 7 p.m., and Saturday, Aug 7 at 2 p.m. and 7 p.m. Seats are limited due to ongoing pandemic protocols. Tickets are $15, $10 for kids aged six to 12, five and under are free. Available at tickets@synergyatplay.ca.
Music to our ears
There's a passion to hear live, in-person performance here on the Coast after close to 17 months of doing without. Shows are selling quickly. You cannot get tickets now to see the Rogue Arts Festival show with Brothers in Farms and Staggers and Jaggs at the 101 in Gibsons on Saturday, Aug. 7, the Brandon Isaak concert at the Clubhouse Restaurant in Pender Harbour on Aug. 8, or the SoulShine Garden Concert with Dawn Pemberton on Aug. 12. But there is still plenty to enjoy. Here are just a few of the musical offerings in coming days (check the Coast Reporter's Community Calendar and Coast Cultural Alliance's website for more). Shows marked "free" may also feature a handy tip jar:
Charlotte Wrinch plays the Clubhouse Restaurant at the Pender Harbour Golf Club on Friday Aug. 6 from 5 to 9 p.m. On Sunday, Aug. 8, The Burying Ground will be there with its great, toe-tapping vintage jazz-blues from 2 to 5 p.m.
The Roberts Creek Legion is opening its stage for individuals or groups to play on Friday, Aug. 6 from 4 to 8 p.m. To reserve performance or jamming time, email info@robertscreeklegion.ca. The Burying Ground plays there Saturday, Aug. 7 from 4 to 9 p.m.
At noon on Saturday, Aug. 7, at the Sechelt Summer Music Series behind the library, hear the reggae rhythms of Pete Catastrophe, followed at 1 p.m. by the Wanda Nowicki Trio. Free.
The 1 p.m. show at Music in The Landing at Winegarden Park in Gibsons features the Gambier Island acoustic duo, Kansas and Johnny. At 7 p.m., electric grit-blues maestros Georgia Fats will get you smiling and swaying. Bring a lawn chair or blanket. Free.
The vocal and guitar stylings of Martinez will be on tap from 2:30 to 4:30 p.m. at Tapworks in Gibsons, Saturday, Aug. 7.
Slow Sundays in The Creek, behind the library in Roberts Creek, has another creatively varied lineup for Aug. 8. The Whirlwind Woodwind Quintet starts things off at noon, with teen singer-songwriter Kaishan performing at 1 p.m., and the Martini Madness Band at 2 p.m. Free.
Movies
Indoor seating is still limited, but the Coast's two main movie theatres have reopened. Raven's Cry Thetare in Sechelt is screening films nightly, as is Gibsons Cinema, which is also running weekend matinees. Check your local listings.
Exhibit explores use of art to cope with mental illness – St. Albert TODAY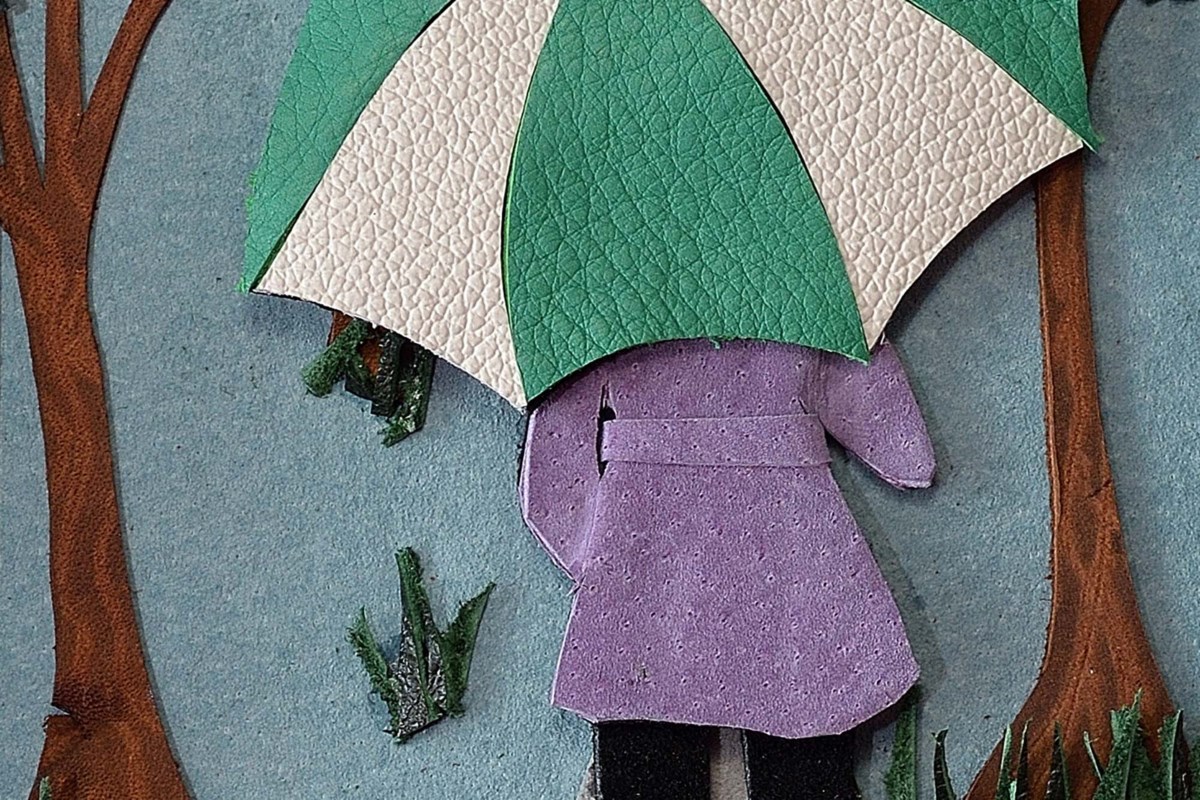 Kimberly Smith creates wall art with fused glass exploring nature and our relationship to it. Instead, Cynthia Carson, a severe brain injury survivor, infuses her personality into pieces constructed from leather.
Smith's fused glass of natural scenery comes across as elegant, serene, and peaceful yet at the same time very sturdy — much like the artist. Carson's work instead is bold and sassy, a reflection of the artist's larger-than-life personality.
Interestingly, both women are bound by mental illness and adopted art as a positive mechanism to cope with life. Their contrasting works, which oddly complement each other, are currently on exhibit at Visual Arts Studio Association as part of Divergent Properties, which runs until Saturday, Aug. 27.
Upon stepping into VASA's entrance, one immediately comes face-to-face with Carson's three-piece showcase of two black and white leopards and one tiger titled Strength Within.
"We as humans don't recognize our own strength — not necessarily physically, but mentally and emotionally. It's about finding the strength you did not know was there," said Carson.
The Edmonton artist began her journey crafting visual art as a significant and symbolic step towards working through trauma. The German-born artist moved to the United Kingdom for work and later travelled to South America before moving to Canada.
Once living in Canada, she suffered a crippling and traumatic brain injury that left her unable to control her body. Spending time in rehabilitation, she had to re-learn basic physical movements such as walking and spreading jam on toast. At times Carson felt as if she had fallen through the cracks, but stubbornly refused to give up.
"Once we were visiting my brother-in-law's apartment and I saw a piece of Native art made of leather, and I thought it was interesting. My husband's family is Métis and they taught me to make moccasins. We had a lot of leather at home, and I started cutting it up in five-minute increments because I couldn't concentrate any longer. For me it wasn't about creating art. It was about improving my motor skills, my concentration, my endurance, and overall rehabilitation," said Carson.
One of her creations is a stunning, blue peacock that looks as if it's about to jump out of the frame. It is modeled after peacocks living in the wild that are nearly extinct.
"It has a vulnerable beauty. It's a rendering that life is precious. We have this illusion we are in control, but that is not always true. It's about the fragility that life can be gone in a second. I've put it in a distressed frame because life is imperfect."
Another series is of ballet dancers standing on pointe in graceful dance positions.
"The ballet shows mean to me that I couldn't dance, but I could dance inside."
Carson has also come under the microscope from individuals who cannot see her injuries and are prone to judge.
"You don't see the challenges of brain injuries because you can't see anything. But it's about the perceptions people have of others — the visible and judgmental. It's all about assumptions."
Most importantly, Carson sees herself as a brain injury advocate and hopes her art spreads awareness.
Kimberly Smith creates kiln-fired glass art that evolves through form, colour, and materials. She uses nature themes borrowed from across Alberta. While her winter landscapes exude an aura of quiet peace, her bold-coloured Mama Bear projects the animal's volatile emotions.
"Mama Bear is an example of slab glass. I use chunks of glass and rebuild from broken pieces. I choose what I keep and what I discard and build something new," Smith said.
She uses three techniques — paper glass, enamel on glass, and slab glass, which can be fired to temperatures up to 1,500 F. She creates art in layers, some light and airy, others dark or muted. Some even sparkle with unexpected colours. No one layer stands on its own. All the layers must be added to see the beauty that emerges from within.
"I was 10 when I saw a glassblower at NAIT and thought it was the coolest thing I ever saw. I've done paintings — acrylics and watercolours — but it wasn't until 16 years ago that I found out a kiln could do both pottery and glass. From that moment on it devoured me. Glass is my home," said Smith.
There's something about the way light passes through the medium or is reflected that keeps the St. Albert artist intrigued and energized in attempting new challenges.
"It's only when we pull all the parts of the self together that we become whole."
The exhibit is free. VASA is located at 25 Sir Winston Churchill Ave. The studio is open Tuesday through Saturday from 11 a.m. to 4 p.m.
Colborne art gallery celebrates 25 years of creativity success in the Northumberland community – Northumberland News
University of Exeter at heart of rock art discoveries – BBC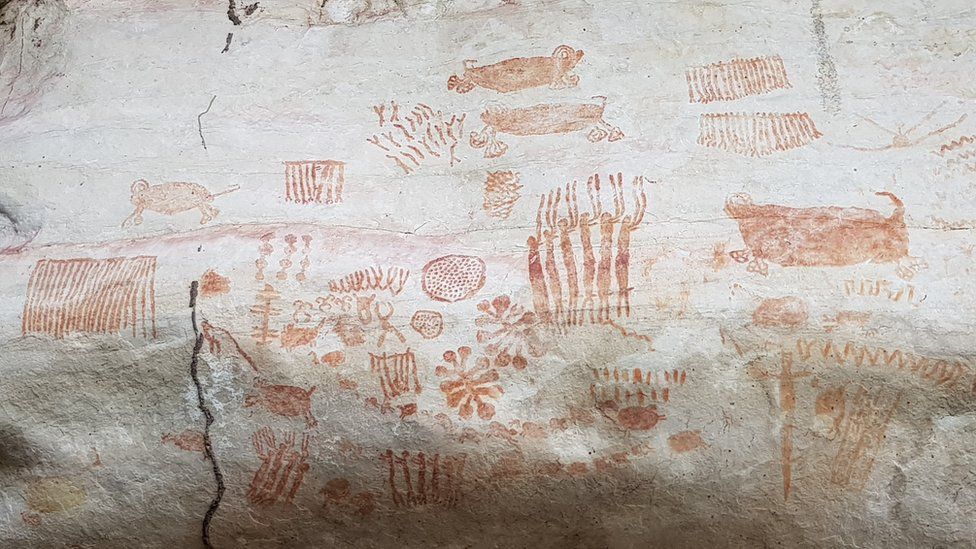 Archaeologists at the University of Exeter are at the heart of a global event to showcase ancient rock art.
The Painted Forest event in Colombia will show works thought to be from the first humans to enter the Amazon.
The discoveries have been unearthed by Lastjourney, a Colombian-English research collaboration, in which the university has taken a central role.
The symposium will bring international experts together with representatives of indigenous peoples and artists.
Prof José Iriarte from the University of Exeter said: "What we have discovered here in Colombia is an incredible insight into one of the most momentous demographic dispersals of our species into the diverse environments of north west South America."
Prof Iriarte said the rock art showed "a fascinating glimpse into the earliest artistic expressions of humans around the world".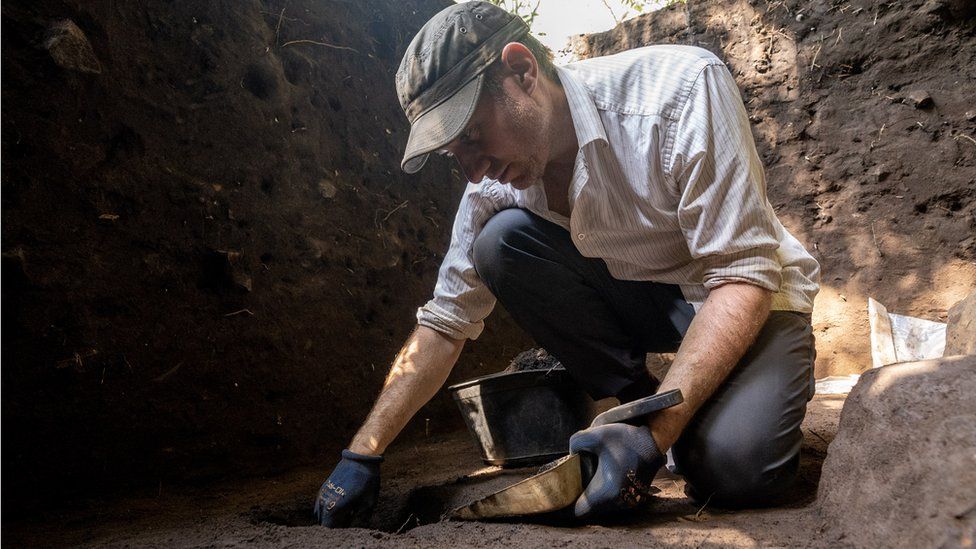 The artwork documents the arrival of the first humans in the north-western Amazon area almost 13,000 years ago, and the impact they had upon the landscape.
It will be on display in the Colombian city of San Jose de Guaviare, where delegates at the five-day symposium from 29 August to 2 September will sample rock painting and indigenous cooking and visit famous rock art sites of Cerro Azul, Raudal and Nuevo Tolima.
Project leaders from Lastjourney – which include the National University of Colombia, the University of Antioquia and the University of Exeter – will present a new bilingual (English/Spanish) guidebook for a layman's audience, also titled The Painted Forest.

Related Internet Links
The BBC is not responsible for the content of external sites.