Art gallery talk to focus on Group of Seven – SooToday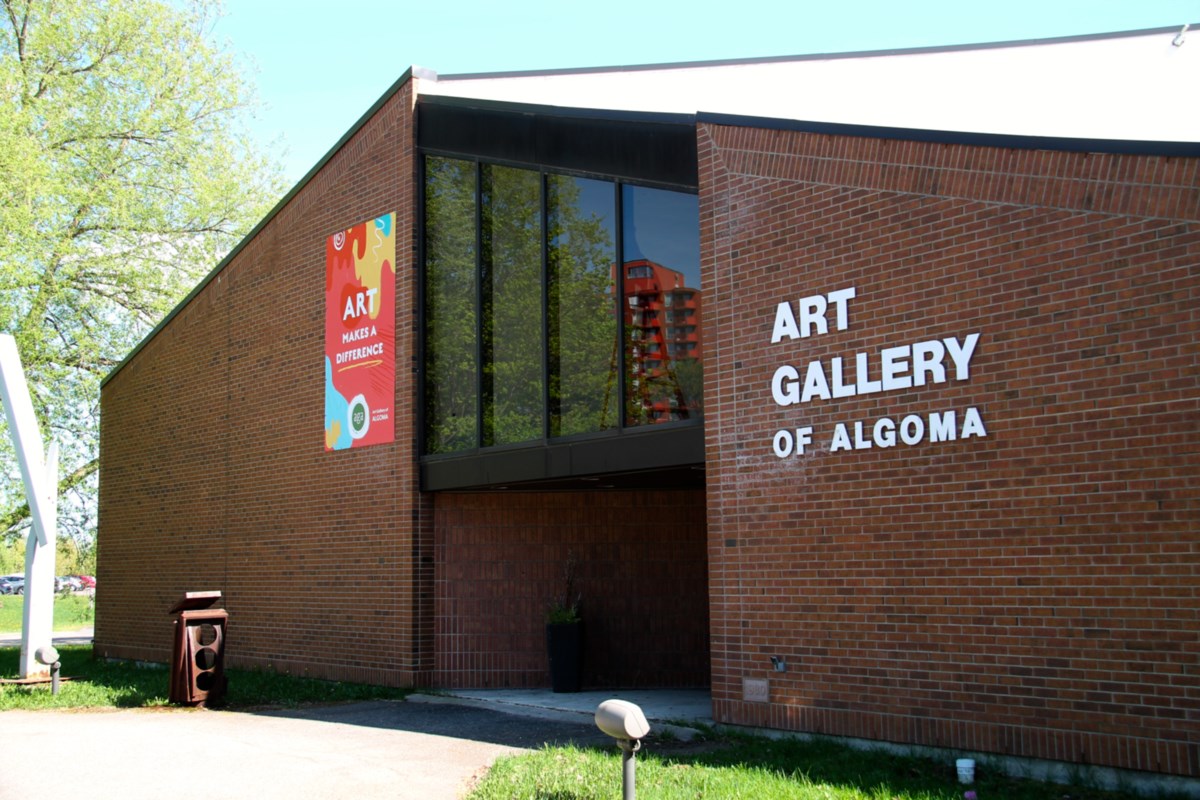 An upcoming talk at the Art Gallery of Algoma (AGA) will be focusing on the Group of Seven.
Following the Group of Seven Along Lake Superior and Beyond will be presented by photographer and accomplished outdoors person Rob Stimpson.
"This is a unique opportunity to hear from Rob Stimpson about the favourite places where the Group of Seven painted," the gallery said in a news release.
"Province of Ontario has created the 'Group of Seven Route' a driving tour that explores places of their iconic landscapes. Stimpson will explore many locations along this route throughout Ontario."
Stimpson has photographed for Ontario Tourism, Parks Canada, Ontario Parks, and many other tourism organizations.
"Over the last decade Rob explored many remote and wilderness areas including Antarctica, the Arctic, Northern Quebec, and Labrador as well as Greenland, all in the role of expedition photographer and photographer in residence," AGA added.
The talk starts at 7:30 p.m. on Thursday, October 19.
Tickets are free for AGA Members and $15 for the general public.
Art Critic Jerry Saltz Gets Into an Online Skirmish With A.I. Superstar Refik Anadol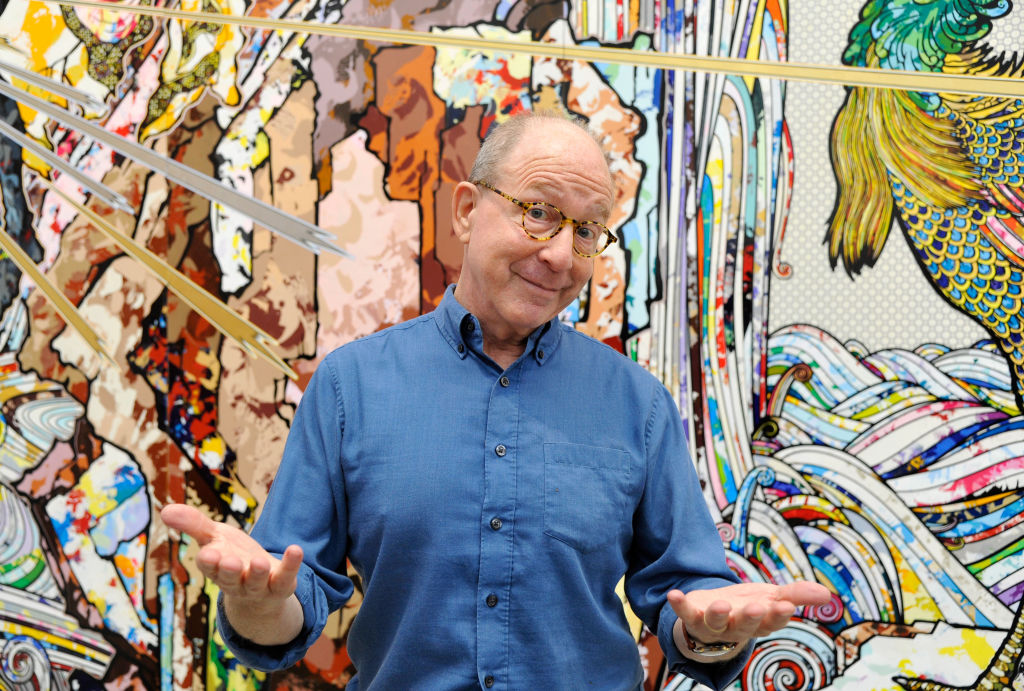 Does comparing a piece of digital art to a screensaver count as a diss? An online skirmish between famous A.I. artist Refik Anadol and New York Magazine's senior art critic Jerry Saltz escalated into full-on beef on X over Thanksgiving weekend. It raised age-old questions about the role of art critics, but this time the whole Web3 community got involved.
The fight broke out over Unsupervised, a 24-foot-tall screen-based work installed on the ground floor of the Museum of Modern Art in New York in 2022 and recently acquired for the museum's permanent collection. Undeniably eye-catching, it is made up of multi-dimensional waves of color that represent an algorithm's interpretation of MoMA's entire online catalog, echoing the forms of some of modernism's most famous movements. Artnet News's own critic Ben Davis found the work pleasant enough but clearly over-hyped, with MoMA boldly claiming that it "reimagined the history of modern art and dreams about what might have been."
As is often the way of art critics, Saltz has never minced his words when it comes to appraising the cultural value of Anadol's work. His review for Vulture in February conceded that Unsupervised was clearly a hit with audiences and, even, "mildly entertaining for whole minutes at a time," but ultimately found it cosily banal and, if anything, too easy on the eye. "In this hypercontrolled, antiseptic setting, art and doubt maintain separate bedrooms," he said.
Most memorably, Saltz described the work as "a massive techno lava lamp," and "a half-million-dollar screensaver." It is these contentious comparisons that are still being debated on X to this day.
Things kicked off earlier this month, when Saltz synopsized his take on X: "Refik Anadol's mind-numbing multi-million dollar spectacle is a house of cards and hall of mirrors. Momentary diverting gimmick art. Take away the music and it's just a banal screensaver."
Anadol clapped back, saying "ChatGPT writes better than you." He clarified that he meant anyone "like Jerry" who "needs to research, understand the medium!" His implication seemed to be that Saltz had failed to grasp the work's technical complexity. Shortly afterwards, Beeple posted an image of Saltz and Anadol in a face-off and Anadol thanked him for "making it more historic."
The digital art mega-collector Pablo Rodriguez-Fraile, who owns works by Anadol, also weighed in. "The complexity and depth of his installations go far beyond visual aesthetics; they provoke thought, evoke emotion, and invite viewers to engage with art in a fundamentally new way," he argued. "The widespread connection people feel with his work clearly shows its relevance and impact."
Whether you could even diss digital art by likening it to a "screensaver" became a matter of widespread debate. Artist Zach Lieberman commented that "screensavers are wild and showed all kinds of other possibilities with computation," citing pipes, flying toasters, and lissajous figures. Magda Sawon, who co-founded Postmasters Gallery in 1984, said its "Can You Digit?" exhibition from 1996 had a section on screensavers. "Some were top grade art," she said. "25 freaking years ago."
A few days later, Saltz re-emphasized, for anyone who was still unclear, that he does not like Anadol's art. "I have said exactly why," he said. "I love A.I. art. I love all tools & technologies! I am merely criticizing an artist's work for what does with their material & tools."
"Your words has no meaning to me," Anadol replied, appearing to be very worked up. "You never talked to me, never visited my studio, no idea who i am, why and how I create art. But Let me tell you; I create my work from my heart!"
"The world you coming from is changed! New world is bright, new world is inclusive, new world has no gates!" he added, concluding: "I'm everyone! You are no one!"
Various anonymous avatars with high follower counts leapt to his defense. The DJ and NFT enthusiast 3LAU wrote: "Good 'critics' are last century, funny that is your pride in your bio. No one remembers a critic when they die, people will remember Refik Anadol." 
Saltz has reasserted his right to criticize Anadol's work, even without a degree in data science. "My job is to look, keep looking," he said. "My job is to notice things & then say what I noticed. That's it. We don't have to agree. I want all artists to be successful. The good, the bad, and the very bad."
The heated discourse seemed to amplify tensions between the traditional art world's old guard and the Web3 community, with its strongly held suspicions of "gatekeepers." The vindictive tone of some of Anadol's supporters also recalled the backlash experienced by Artnet News's Davis, who wrote last month about falling foul of "parasocial aesthetics" after he reviewed an exhibition by the TikTok-famous artist Devon Rodriguez. The social media star in turn goaded his furious mob of fans into targeting Davis with an onslaught of insults and threats.
Is there hope that these differences might be put aside? Though the public dispute did not look like it was about to be resolved any time soon, Anadol has since claimed that he and Saltz "are now in an beautiful dialogue." "This is how we grow, all together," he concluded, channeling some characteristically Web3 optimism. "Future is bright!"
Sudbury council OK's $65M plan to move library, art gallery into city hall
The long-discussed plan to build a new art gallery and library in Greater Sudbury is moving forward after city council approved a $65 million plan at a special meeting Tuesday.
The Cultural Hub at Tom Davies Square project, as it is known, also includes the Sudbury Multicultural and Folk Arts Association.
"The project will provide residents with a variety of services in one convenient centralized location, and supports the city's commitment to accessibility, environmental sustainability, multiculturalism, social inclusion and culture," the city said in a news release after the meeting.
This is the third proposed site for the project, after the original plan to build on a vacated Sudbury Arena was dropped in favour of a site in the Shaughnessy Street area of downtown.
But costs ballooned to almost $100 million due to global inflation and the decision was made to move into city hall to save money. City staff reduced costs to $68.8 million, trimming it further to $65 million Tuesday evening.
"This includes up to $37 million in municipal funding, with funds provided by debt already secured for this project," the city said.
If funding applications to upper levels of government are rejected, city council approved more municipal funds up to a limit of $64.5 million.
Before the COVID-19 pandemic, Greater Sudbury secured $200 million in a low-interest debenture to fund its so-called big projects, which included a new arena, as well as the library art gallery.
The arena project was also halted because of soaring costs and councillors are still trying to decide what to do to address the decades-old downtown arena.
As for the cultural hub, a relocation project will be undertaken to move some municipal services from 200 Brady St. to the provincial tower at 199 Larch St. to make room for the project.
"This is made possible by post-pandemic changes to the province's business operations, which has made a significant amount of space available within 199 Larch St.," the city said.
The decision to move into city hall was a way to maintain the scope of the project while still reducing costs. By moving into Tom Davies, renovations will be required rather than a new build.
Longer term, the city was already paying for lights, heat and other maintenance costs for Tom Davies. Moving the art gallery and library into the same space allows for more savings.
The hub is also seen as a way to revitalize downtown by "establishing an accessible, inviting, contemporary, people-oriented space for connecting residents to each other as well as to art, information and technology," the city said.
"It also contributes to municipal economic development and tourism goals."
The next step is to issue a request for proposal (RFP), which should be awarded in early 2024. The staff report said the goal is to open in late 2026.
City council OKs $65M library/art gallery project
The Cultural Hub at Tom Davies Square is cleared to proceed, with a near-unanimous city council greenlighting a $65-million central library/art gallery.
City staff cited an estimated cost of $68.8 million, but Mayor Paul Lefebvre amended the proposed motion during tonight's meeting to limit its budget to $65 million.
This keeps the project's constraints within existing municipal coffers, Lefebvre clarified to his colleagues, and ensures they don't go back to the taxpayer seeking more money.
The city's elected officials also expressed support for a $65-million limit in February, which draws from $68 million in debt the city has already secured for the library/art gallery project and the mothballed Junction West convention centre (minus what has already been spent.)
"This is a transformative day for the City of Greater Sudbury," Lefebvre told Sudbury.com after tonight's meeting, adding that by bringing various groups together under one roof, the proposed building will live up to its "cultural hub" name.
"There are just so many good things here that are happening," he said. "We're creating this cultural hub, a centre to our community we never really had before."
The Cultural Hub at Tom Davies Square is proposed to consist of a new central library to replace the existing building on MacKenzie Street, space for the Art Gallery of Sudbury (they would relocate from the Laurentian University-owned Bell Mansion) and new headquarters for the Sudbury Multicultural and Folk Arts Association (they'd relocate from 196 Van Horne St.).
Tom Davies Square, at 200 Brady St., currently houses city hall. Various municipal offices would shift to an attached building to the immediate north, at 199 Larch St., which the city also owns.
Known as the provincial building due to it housing various provincial government offices, 199 Larch St. is approximately half empty. Municipal offices would shift to upper floors of the provincial building to make room at 200 Brady St. for the central library and 2,000 square feet for the Sudbury Multicultural and Folk Arts Association.
The Art Gallery of Sudbury would take up the bottom two floors of 199 Larch St.
During tonight's meeting, city council members were near-unanimous in supporting the $65-million plan, which includes expenses related to both 200 Brady St. and 199 Larch St.
The initial lone exception was Ward 2 Coun. Michael Vagnini, who voted no.
Ward 11 Coun. Bill Leduc missed the initial vote due to technical issues related to his virtual attendance, but later indicated he would have voted against the project.
Ward 3 Coun. Gerry Montpellier was not present.
There are always detractors, Ward 10 Coun. Fern Cormier told his colleagues during a brief speech in support of the Cultural Hub, noting there were detractors to the existing main branch library more than 70 years ago, as well as such buildings as Science North, the School of Architecture and Place des Arts.
These detractors are difficult to find now, he said, because these efforts were all successful.
Decisions such as these "are not made lightly, they're rarely made unanimously, but they're vital," he added. "It's vital we have the courage to move forward as a community to grow, to build, to embrace, and that's what something like this will help us achieve."
Ward 6 Coun. René Lapierre is chair of Public Health Sudbury and Districts board of health, which is currently looking for a new medical officer.
Applicants have been asking about such things as art galleries because they and their partners are seeking a certain quality of life, he said.
"When someone is accepting a job offer, they're not just considering the job, they're considering the quality of life in the community and all the amenities we discussed in the Cultural Hub are a huge part of that discussion," city economic development director Meredith Armstrong said.
"This also creates a centre of gravity within the downtown that creates that foot traffic that makes the surrounding area of office space and doctors offices and that type of thing that much more attractive as well."
Despite the city's elected officials greenlighting the Cultural Hub during tonight's meeting, there are still no guarantees.
The city has been here before, with the previous incarnation of city council voting on June 28, 2022, to approve the $98.5-million Junction East Cultural Hub.
That version of the municipal library/art gallery project was slated to consist of a 104,000-square-foot building to be constructed on the parking lot of the Sudbury Theatre Centre, and open by the spring of 2025.
A municipal election took place a few months after the June 28, 2022, decision, and a newly elected city council voted to put it on hold. City staff were asked to look at options for a library/art gallery project which would cost $33.5-million less than the $98.5-million approved.
This search resulted in the selection of Tom Davies Square as an ideal location, which city council directed staff to pursue, and resulted in tonight's vote.
City council members still maintain opportunities to back away from the project, but Lefebvre told Sudbury.com, "The decision point was pretty much today."
"I think it's in stone," he said. "Regardless of whether it was the previous iteration or this iteration, it's always an ongoing continuation of discussion of the needs and how things are designed."
The project's near-unanimous support during tonight's meeting and the fact a civic election will not get in the way prior to its anticipated 2026 opening also improve its chances, Lefebvre said.
Included in the resolutions approved during tonight's meeting was one indicating that in the event a budgeted $24.9 million in unsecured funding from senior levels of government and $3.1 million from partners (library, art gallery, multicultural association) are not secured as part of the project's total budget of $65, the city would fund the entire project.
Ward 7 Coun. Natalie Labbée argued this shouldn't be an option, as it might weaken the city's advocacy for funding from senior levels of government if they knew the city planned on proceeding with or without external funding.
City CAO Ed Archer countered that it would be seen as a "signal of commitment," and would prevent the project from stalling in the event external funding is not secured.
A recent parallel is the $29.2-million proposed Valley East Twin Pad Multipurpose Sports Complex, which city council approved in the 2022 budget, contingent on $20 million coming from senior levels of government.
No funding has come, so no sports complex has been built.
Tonight's resolution to proceed with or without external funding passed despite opposition from Labbée, Vagnini and Leduc.
The approved timeline expects work on a schematic design to begin in the second quarter of 2024, a tender is to be awarded by the second quarter of 2025 and construction is to begin during the third quarter of 2025. Municipal operations are slated to relocate to 199 Larch St. throughout 2026, and the Cultural Hub is expected to open by the end of 2026.
Tonight's meeting also provided an early indication of what the Cultural Hub at Tom Davies Square might look like, which Sudbury.com will report on later this week.
Tyler Clarke covers city hall and political affairs for Sudbury.com.