'Art is for the voiceless': Halifax poet helping Afghan women claim their dreams – Globalnews.ca
Halifax poet Tamana Saqi made her dreams come true, as well as her mother's, when she decided to pick up her pen to write a book dedicated to Afghan women still healing from wounds of injustice and war.
It brought tears to their eyes when Shadow of my Knight was finally published early in December.
"She said I made her dreams come true … because she couldn't do it, but now I'm achieving my dreams and she's very proud," Saqi says. "She's the reason I'm even writing."
Her mother, Aisha Abdullah, was a teacher and a lover of language, but couldn't write or freely express herself when she lived under Taliban rule in Afghanistan.
READ MORE: Afghanistan's Taliban nightmare — and how women are resisting
During that time, she was not allowed to teach in schools, but she still gave private classes at her home for children.
Looking back, Saqi says it's important to give Afghan women opportunities to share their stories because for so long they couldn't.
"When you reached out to me," she says when contacted by Global News, "I felt so happy because I felt like there is actually someone who wants to hear what I have to say."
The Taliban returned to power in August following the withdrawal of U.S. troops, marking the end of a 20-year war that left the Islamist group stronger than it was in 2001.
America's longest war took the lives of nearly 2,500 U.S. troops and an estimated 240,000 Afghans, and cost about $2 trillion.
The Taliban brutally enforced their strict interpretation of Islamic law from 1996 to 2001, not least by oppressing women.

18:53


Welcome to Canada: Captain Smiley's remarkable escape from Afghanistan



Saqi and her family know what it's like to live under such a rule. When the news broke of the Taliban's return to power, Saqi says she was shocked and heartbroken.
"After years of women working and having their voice heard, suddenly (they're taken back) to how it was like before," says Saqi, who added she felt depressed and overwhelmed by the news.
As a way to cope with the shock, she started writing poetry during the night when she couldn't sleep and thought about Afghan women's lives and loves.
One of her poems reads:
each drop of tears is telling a story
story of uncompleted love
story of a broken heart
story of my world
"Art to me is for the voiceless, so I'm here speaking for others who can't," Saqi says.
She and her family moved to Tajikistan in the early 2000s after her father died in a car accident. There, her mother worked to support Saqi and her four siblings while suffering from diabetes that caused her feet to swell.
"She would go to work to feed us and made sure we got an education. She was sending me to English classes," Saqi says.
In 2014 Saqi, who is now 25 years old, immigrated to Halifax with her family. She was 18 at the time and knew very little English.
She struggled but worked hard to get her bachelor's degree in international development from Saint Mary's University. Along the way, she received support and encouragement from Mahnaz Roshan, an Iranian-Canadian artist who illustrated her poetry book.
Saqi first met Roshan when the latter was a settlement counsellor with Immigrant Services Association of Nova Scotia (ISANS), helping Saqi and her family settle in the community.
"I was some sort of mentor to her," Roshan says. "She's much younger than me, but in art, we have lots in common."
Roshan says what makes immigrant and refugee women so powerful is their ability to transform their grief and life's many experiences through art, and other creative means, which then becomes their source of motivation and empowerment.
"If I have a hard day or a happy one, I have to finish my day with art. I don't think I can go to bed without making art. Art has had a huge impact on my personal well-being," she says.
Saqi now works as a settlement counsellor at ISANS with Roshan, helping refugees pursue their education and career aspirations.
"I found my own life here. I struggled, I still found my way to go to university, come up with a book, and have a good job," Saqi says.
"I want everyone to have the courage and hope to see that at the end of the day, they can actually grow and they can do a lot because there's a lot of opportunities. But they have to have the hope that they are going to reach that light."
© 2021 Global News, a division of Corus Entertainment Inc.
Cultivating Creativity: Celebrating the 'Art of Craft' – Belleville Intelligencer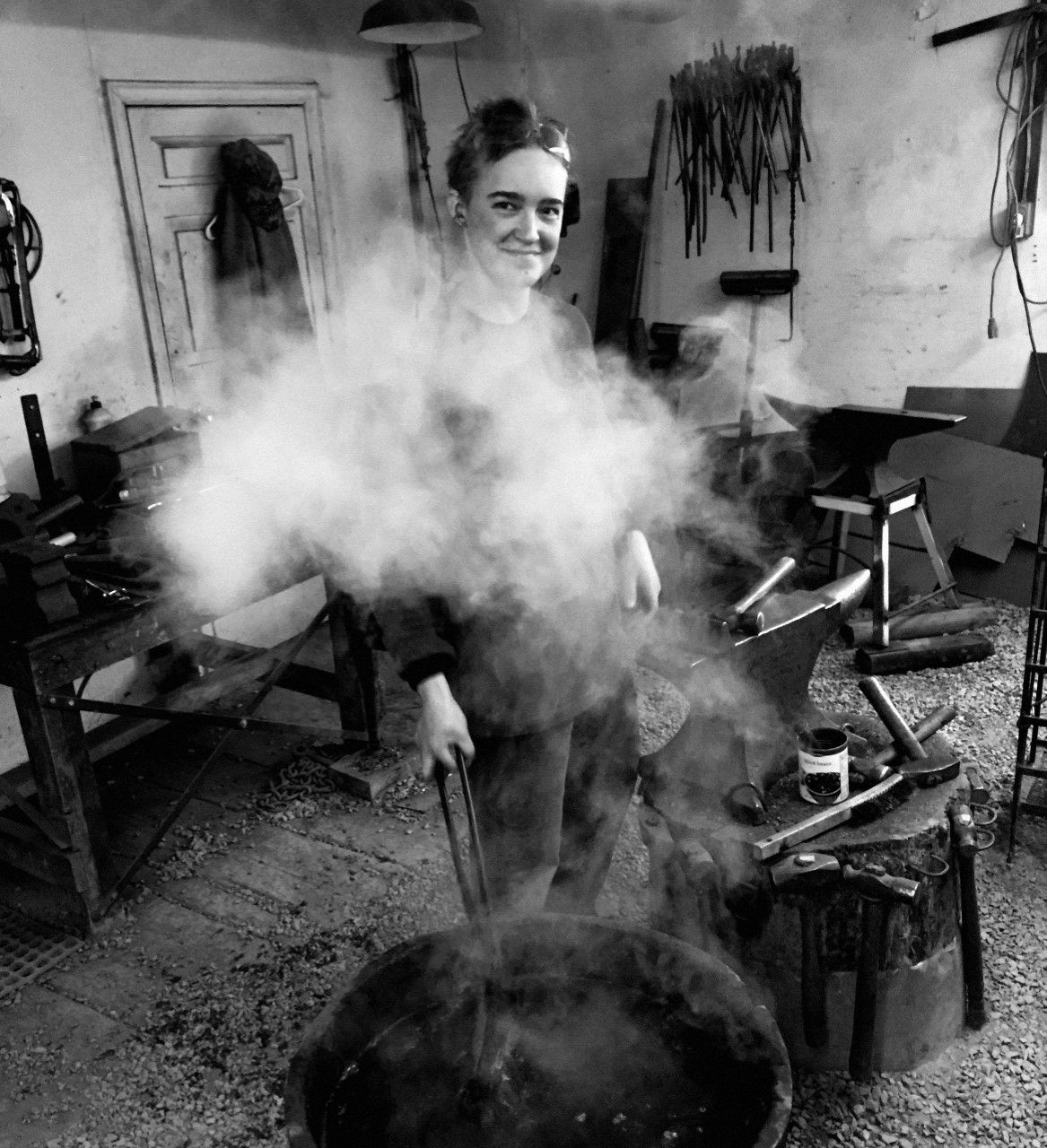 Article content
Quinte Arts Council
Craft comes in all forms: fibre, wood, pottery, glass, metal, paper and more.
From the 13th century onwards, practitioners were traditionally associated with a Guild, the decline of which corresponded with the Industrial Revolution and mass production. Craft as an ideology came about during the 19th century British Arts and Craft movement as an antithesis to modernity.
According to the Washington, DC-based James Renwick Alliance for Craft, "Craft is a particular approach to making with a strong connection to materials, skill and process. Art is most traditionally thought of as drawing or painting that is a visual depiction of a personal expression."
The trouble starts with questions around the relative value or hierarchy of that which is utilized (craft) to that which is admired (art).
For our most recent Umbrella magazine, the Quinte Arts Council dedicated the winter issue to celebrating the Art of Craft and how the lines between the two often blur in innovative and exciting ways.
We profiled 12 Quinte-based craftspeople who express their art through their craft.
The first is blacksmith Amy Liden, of Liden Forge in Picton, Ont.: Think of any medieval movie with swords and there's most likely to be a blacksmith; often a hulking sweaty man pounding away on an anvil. Based on representation in popular culture, it would seem blacksmithing is a male-only profession. It's not.
While women smiths are a minority, the Holkham Bible of the 1300s includes an illustration of a woman forging a nail. And this year, 30 percent of students in the Artist Blacksmith program at the Haliburton School of Art and Design are women – the same program Amy graduated from in 2016.
Article content
Liden's background is in fine art, graduating from OCADU in 2013 with a major in Sculpture and Installation. It was there she discovered metal as a sculpting medium. "I love how malleable metal can be," says Amy. "I love being able to manipulate such a structural and rigid material just by changing its temperature. I think its versatility allows me to challenge myself creatively to push the limits of what has traditionally been done with blacksmithing and fabrication."
After Haliburton, Amy moved to "The County" to apprentice with local master blacksmith Bruce Milan at Island Forge.
"I was drawn to pursue blacksmithing as a career after working with Bruce," she says. "He showed me how to work with clients and how to apply my creativity to projects to support myself financially. Blacksmithing is steeped in history: the first evidence of smithing dates back to 1350 BC in Egypt."
In her practice Amy strives to incorporate traditional blacksmithing techniques and design principles into her work.
"I love utilizing the forge itself to apply heat to the steel, using the anvil and hammer to forge scrolls and a variety of shapes, and the leg vise to bend and twist bars," she says. " I think it's these skills that help me stand out in the community of metal fabricators."
Amy opened her Picton-based Liden Forge last May and has been focused on commission-based custom work. And while she feels incredibly supported by her community, she recognizes she is still an anomaly:
"As a young woman blacksmith, I've been faced with doubt in my capabilities, but I feel like that has also driven me to keep pushing myself. I'm constantly trying to expand my knowledge so that I grow with each project and can keep taking on bigger and better projects."
The Winter 2021 issue of Umbrella magazine is out now.
Halifax councillors to consider smaller $3 million contribution to new Art Gallery of Nova Scotia – Halifax Examiner
Episode 63 of The Tideline, with Tara Thorne, is published.
Josh MacDonald is a veteran of stage and screen, familiar to Halifax audiences through films and shows like Diggstown, Spinster, Little Grey Bubbles, and Sex & Violence. As a screenwriter his works include the horror film The Corridor and the coming-of-age story Faith, Fraud and Minimum Wage, which was based on his play Halo. He's got his playwright's hat on when he visits the show this week to discuss #IAmTheCheese, his adaptation of Robert Cormier's 1977 bestseller. On January 30, he'll discuss its evolution along with the show's director, Ann-Marie Kerr, as part of Eastern Front Theatre's Early Stages Festival.
Cornwall Hive's Art 4 All event hopes to grow – Standard Freeholder
Article content
It might have been virtual, but the first ever Art 4 All still yielded some good results on Saturday.
Article content
The event, organized by the Cornwall Art Hive, aimed at getting the local artistic community together to discuss the craft, create connections and of course, create. Initially, it was to be hosted at the Cornwall Square mall, but health and safety restrictions meant that it had to take place over Zoom.
Despite a smaller turnout that anticipated, Richard Salem, executive director of Your Arts Council of Cornwall and the SDG Counties (YAC), is hopeful that future Art 4 All events can be held in person.
"We felt that rather than not have anything that this would be better than nothing," he said. "We are trying to keep the events as consistent as possible. We want to have one every month and hopefully by next month, the third Saturday, at Cornwall Square, we will have an event in person."
In all, three local artists too part in the event — Salem, Yafa Goawily, and Liv Bigtree.
"Right now I have work showing at the Brooklyn collective which is a gallery space in North Carolina," said Bigtree, 19. "Right now, I'm not really doing much, art-wise. I've been taking it easy, taking a little break.
"I like to do that when I'm not really working on big projects, I just come back to this space where I just have fun."
Goawily, which produces a wide range of visual arts, said creating art has always been relieving. She also explained that although the pandemic has created some issues for artists, it has had the effect of growing the local art movement.
Article content
"We are growing not just with events and support, we are growing because we can reach different people – that is our main goal," she said. "The community knows now that we are open for them."
"Art is so important not just for artists but for everyone," said Bigtree. "You don't have to have specific skills. I really think that everyone is an artist. I think that it's part of what makes us humans.
"Art is about freedom and that is what art hive is trying to create."
Even with the pandemic, the Cornwall Art Hive and YAC still managed to host well-attended events in the summer, in Lamoureux Park. According to Salem, the happenings attracted residents from all walks of life and grew fast in popularity.
"Of course that it's sad (pandemic restrictions), but I think that we learned to support each other more," said Goawily. "I was new to Cornwall and did my first solo exhibition here. I find that yes, we are tiny but we are mighty. We are growing fast and we support each other truly."
"We started buying art from each other and we had some groups going sharing what we had accomplished. We are stronger together."
Anyone interested in gaining insight on the local art community can do so through a variety of videos uploaded to the Your Arts Council Youtube channel .