Art Toronto art fair returns in person to the Metro Toronto Convention Centre – The Globe and Mail
A year ago, on a dark October evening, Canadian art lovers got all dressed up, cracked open the Champagne, plated the nibbles and sat down at their computers to pretend they were attending the opening night of an art fair. Art Toronto, the annual fair that normally fills the Metro Toronto Convention Centre with 100 gallery booths and thousands of visitors, tried hard to offer a virtual version featuring viewing rooms and video interviews. There was a certain atmosphere – if you tried equally hard – but without the circulating crowds and the continuous chatter, it didn't really feel like a fair.
This year, the chatter may be somewhat inhibited by masks but Art Toronto is back with an in-person event at the convention centre. More than 60 galleries are participating with physical booths as well as an online presence; another two dozen are offering simultaneous shows in their own premises for those who want to avoid any crowds.
You'll need proof of vaccination to enter the convention centre and tickets are timed to the half-hour. Meanwhile, the swank opening-night preview, traditionally a fundraiser for the Art Gallery of Ontario, has been postponed until 2022.
Still, from Friday to Sunday, there will be real art in real physical spaces; for the digital skeptic or the neophyte collector, browsing is back.
And from all this, there emerges a theme too: Indigenous art. About a third of participating galleries happen to be showing work by Indigenous artists, from veterans such as the Anishinaabe artist Rebecca Belmore to mid-career figures such as Maria Hupfield, an Anishinaabe artist now working in Brooklyn, N.Y., or the Toronto artist Jason Baerg, who is Cree and Métis and teaches at the Ontario College of Art & Design University. This is coincidental, reflecting the interests of Canadian gallerists and collectors, rather than any specific direction from Art Toronto. It is a trend that includes fair stalwarts such as Montreal dealer Pierre-François Ouellette who has shown work by Meryl McMaster and Kent Monkman for years and the arrival of more galleries that specialize in First Nations art including the Indigenous-owned K Art from Buffalo, N.Y., and Vancouver's Ceremonial Art.
It also happens to dovetail with the fair's panel on decolonizing public collections, moderated by National Gallery of Canada curator Greg Hill. That is an online event, one of a series of interviews and discussions that can be watched at home. You can also visit the exhibitors online: Their VR booths on the Art Toronto website will remain up for a week after the physical event closes.
Toronto's Stephen Bulger Gallery offers a slice of normal – with a side of weirdness – at mini art fair
Another in-person option, however, is being offered by some of the participating galleries in Toronto who have banded together to produce a city-wide gallery week to coincide with the fair. Last year, photography dealer Stephen Bulger couldn't stomach the idea of online-only and organized a small pop-up fair, inviting four galleries from across the country into his Dundas Street West headquarters and allowing masked visitors to step carefully inside. That idea has taken hold and, alongside Bulger, several more Toronto venues have visiting galleries in their spaces: the Olga Korper Gallery welcomes Calgary's VIVIANEART; Robert Birch Contemporary hosts Montreal's Art Mûr and Feheley Fine Arts has Vancouver's Fazakas Gallery.
Although not officially affiliated with Art Toronto, the friendly art-week idea meshes with the cross-Canada scope of a fair that has always positioned itself as a national rather than metropolitan event. For example, this year, almost a third of the participating galleries are from Montreal. One of those galleries is Hugues Charbonneau's, and that dealer is arriving already sold out of work by two artists, both of whom address issues of Black history and identity, the Haitian-Canadian Manuel Mathieu and the Congolese-Canadian Moridja Kitenge Banza.
You can't really put a dollar figure on Art Toronto's activity because sales are handled by the individual galleries: The barometer of its success is simply the number of galleries that choose to come back year after year. The pandemic may have hurt museums badly but as Charbonneau's example shows the art market itself has prospered in recent months. In 2021 Art Toronto is exhibiting resilience.
Art Toronto runs Oct. 29-31 in person at the Metro Toronto Convention Centre and online to Nov. 7. See arttoronto.ca for details.
Toronto Gallery Week runs Oct. 26-31. See torontogalleryweek.com for details.
---
Sign up for The Globe's arts and lifestyle newsletters for more news, columns and advice in your inbox.
Northern Arts Review: Why art is smart investment – Alaska Highway News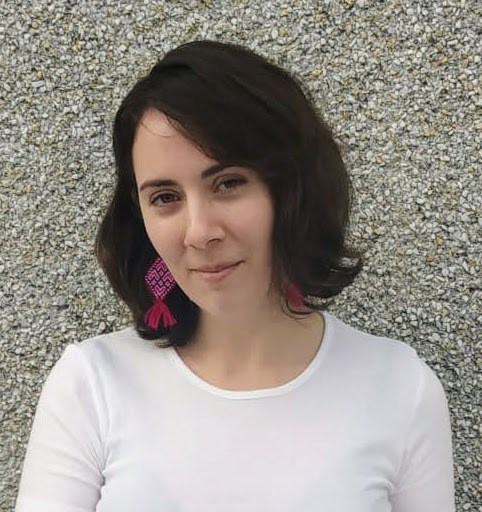 Hello, dear reader. This week, I will cover a big announcement from the BC Arts Council, as well as some ins and outs of the arts grant–writing system, and argue for stronger relationships between local governments and arts organizations for the betterment of the community.
On November 12th, the BC Arts Council announced its Arts Infrastructure Program, with awards up to $250,000, more than three times the usual amount made available through this program. The purpose of this funding is for arts organizations to acquire, construct, or renovate an arts space that will enhance the cultural capacity of the community. There are two other streams for funding as well, worth up to $25,000 for planning and research and $40,000 for acquiring specialized equipment. The deadline is 11:59 PM on Jan. 14, 2022.
The BC Arts Council will host a virtual information session for communities and organizations in the Peace-Liard Region about this program at noon on Dec. 2. This session will include insight on the AIP from Program Officers Erin Macklem and Sarah Todd, as well as a Q&A section.
This grant is a great opportunity that can make a major difference in the region. If successful, it could finance the new arts hub in Fort St. John, a permanent gallery space in Chetwynd, or much needed renovations for the Dawson Creek Art Gallery. This is the second year in a row that BCAC has released funding through this program. However, it is unclear whether it will be offered again, so it is important to seize this opportunity now.
The BC Arts Council has been working to serve rural communities better in recent years, which is why the grant qualifications are slightly relaxed for northern communities. This grant may be up to 90% of the total budget for projects based in rural and remote areas with a small population. As an example, for applicant organizations based in Dawson Creek or Fort St. John, only 10% of the budget needs to come from an additional source. Meaning $25,000 can become $250,000, which is a great investment. On the other hand, the grant can only make up to 75% of the project budget for organizations in communities that don't qualify as rural or underserved.
These budget splits are often how arts funding works from granting bodies like the BC Arts Council, Canada Arts Council, First Peoples' Cultural Council, and Creative BC, although the funding component is not usually as high as 90%. Grant-based awards typically cover between 50% to 75% of a project total, which is still incredibly generous. Even with a 50% split, an applicant can double their project budget. The purpose of these splits is to show that the project is feasible, and has support from more than one source. This is something that arts administrators know well, as navigating this grant system is a large part of what they do. However, this point is often lost on local governments, who don't have close working relationships with these funding sources.
The drawback with opportunities like the the AIP is that it often requires cooperation from municipal governments, who are slow to respond. Often arts spaces are publicly owned, but operated by a non-profit. For example, the Dawson Creek Art Gallery building is owned by the City of Dawson Creek, meaning that the gallery cannot go ahead with an application like this without the city's support. Historically, the arts have been a blind spot for our local leaders, and this oversight is leaving money on the table, to the detriment of the community.
Understandably, at any given time there are many other pressing needs demanding the attention of local politicians—the pandemic, for example. The cultural revitalization of our communities slips lower down the priority list. However, this needn't be the case. What is needed to allocate funds efficiently is simply an understanding that the arts and its funding system is a complex industry with many opportunities that require specific expertise and knowledge to capitalize on. This is why local governments need to work closely with arts organizations, and be more responsive to them, so that when opportunities like the Arts Infrastructure Program arise, both parties are prepared to make the best of them. That way, we can bet small and win big for the communities we serve.
---
Do you have an artistic endeavour you would like to promote? Is there a topic you would like me to discuss? I would love to hear from you! Please email me at programs@dcartgallery.ca.
44th annual Penticton Art Auction set for early December – Penticton Western News – Penticton Western News
After almost two years of adjusting on the fly and being forced to reschedule events, the Penticton Art Gallery is set to go ahead with the 44th annual art auction on Dec. 5.
The gallery is giving people the opportunity for a sneak peek on the evening of Dec. 3 so that they can explore all the art that is being sold.
The weekend-long event doesn't have to wait though. Online pre-bidding opened on July 26 and is set to end 24 hours prior to the start of the live auction.
This year's event will be conducted both in-person and virtually, via Zoom, and anyone attending the live auction at the gallery will be required to show proof of vaccination.
"If you don't have a vaccine passport and would like to arrange a private viewing, please contact the gallery and we can make alternative arrangements," said Penticton Art Gallery Director Paul Crawford.
Among the items available for auction include Andy Warhol pieces from his "Marilyn" series. The opening bid for the Warhol items was $1,500, with an estimated value of $5,000. After Marilyn Monroe's death in 1967, the artist began to work on his now-famous series.
This year's auction at the gallery will contain no shortage of historic items available for sale. James Irwin's NASA flight suit is also up for auction, with an opening bid of $4,500 and an estimated value that the gallery calls "priceless."
A woolly mammoth tusk rounds out the gallery's list of "priceless" items but in this case, the piece had an opening bid of $1,750.
To view the complete list of available items, the gallery asks that you visit pentictonartgallery.com/annual-art-auction.
"The Penticton Art Gallery champions the transformative power of the Arts through an annual program of thought-provoking exhibitions," said the gallery's director.
Crawford said in the latest bi-monthly gallery newsletter that they've seen a 60 per cent reduction in revenue over the last 18 months that they had previously earned through a number of fundraising programs, amid the COVID-19 pandemic.
Despite that, he told the Penticton Western News on Thursday that even though he doesn't know what to expect out of this year's auction, he's excited about the gallery's immediate future.
"As we come to the end of the year, I hope you can help support the Gallery through the purchase of one of our Soup Bowl packages, a work from our Under $500 Exhibition + Sale, Annual Art Auction, the purchase of a membership, early bird tickets to the 2022 Ignite the Arts Festival, or a charitable donation this year," he wrote in the letter.
Successful bidders will be notified via email within 48 hours of the auction's closing.
The live auction begins on Dec. 5 at 1 p.m., with the deadline for registration coming on Dec. 4 at 4 p.m.
As of Nov. 25, the auction has raised $8,295, which is 33 per cent of the gallery's goal for the event.
To register for the live auction, email info@pentictonartgallery.com.
In addition, to get in on the pre-bidding festivities virtually, you can visit 32auctions.com/PAG2021.
---
@lgllockhart
logan.lockhart@pentictonwesternnews.com
Like us on Facebook and follow us on Twitter.
Arts and cultureOkanaganPenticton
Black British painting, gay New York photography and Dr Eno will see you now – the week in art – The Guardian