Artist's death in B.C. being treated as homicide, leaving family, friends, art community in shock – CBC.ca
Canada's tight-knit art world is reeling after the death in Victoria of multimedia artist Jeremy Gordaneer, in what police are treating as a homicide.
Police said in a release that officers and paramedics were called to a residence in the 1000-block of Carberry Gardens, in the city's Rockland neighbourhood, around 5 a.m. PT on Aug. 31, where they found a man suffering from life-threatening injuries.
The man died at the scene, police said, and the Vancouver Island Integrated Major Crime Unit is now handling the investigation.
Police have not released any other information, but several neighbours reported hearing popping sounds like blown tires before police were alerted that morning.
Investigators have not revealed the name of the man who died, but Gordaneer's wife and a long-time friend have confirmed that it is the 49-year-old artist, a father of two who lived in Edmonton.
Thea Patterson told CBC News she will miss so much about her husband, who she described as a gentle, playful, poker-faced man who dressed like a "stylish hobo, with his ubiquitous cap on his head and his beard and his warm brown eyes."
"He had an incredible ability to put people at ease. It was almost miraculous how he could do that with his kind of disarming humour," said Patterson, a choreographer and dance dramaturge.
Her voice broke when she described the moment police officers came to their home in Edmonton last Tuesday to inform her of Gordaneer's death. She said the shock cause her to lose all sensation in her body and she struggled to see.
She said police told her that Gordaneer's death was suspicious, but not much else.
Accomplished artist
Gordaneer, who grew up in Victoria, was the son of visual artist James Gordaneer, an abstract painter whose home in the city was an artistic hub.
Patterson said her husband was an accomplished artist who had painted since childhood, mentored by his father.
She said his life had been cut short just as he was on the cusp of launching into a new artistic endeavour of set design.
Gordaneer and Patterson went to high school together in the area.
When Patterson looked back at her husband's Oak Bay High School yearbook she realized she probably had a "bit of a crush on him" even as they graduated together as teens. The pair married in 2018 after reconnecting in Montreal.
"We ended up falling in love. It was just the perfect fit," she said.
They moved to Edmonton, where Gordaneer had just finished his master's degree in scenic design for theatre at the University of Alberta.
Patterson said her husband — who had two children, Sylvie Gordaneer, 22, and Clea Gordaneer, 20, from a previous marriage — had travelled to Victoria to help his mother, who recently had eye surgery.
'Heartbroken and stunned'
Montreal musician Eric Craven described his long-time friend as a unique collaborative innovator who excelled in almost every discipline he touched — from album covers for Craven's band Hangedup to designing sets for theatre productions.
"He was an open spirit and really curious and immensely talented. He could see the links between everything. Wherever he went, he made a big impact," said Craven.
Sen. Patricia Bovey said Gordaneer's sudden death has left people "heartbroken and stunned."
Bovey, who was director of the Art Gallery of Greater Victoria during the 1980s and 1990s, said Gordaneer's father helped start the Chapman Group, a gathering of artists who met weekly and worked on everything from poetry and paintings to drawings, sculptures and stage set designs. James Gordaneer died in 2016.
"He was very proud of his son," said Bovey.
"I saw in Jeremy a young artist with huge potential," she added.
She said she felt sick when she heard of his death. "It still pierces my soul. Canada lost a creative individual who was very, very gentle," she said.
No arrests have been made in the investigation, police in Victoria said.
They are asking anybody who was in the area of the 1000-block of Carberry Gardens from 6 p.m. on Aug. 30 to 6 a.m. Aug. 31 to share any video or dashcam footage they might have with police.
Anyone with information is asked to call the Vancouver Island Integrated Major Crime Unit information line at 250-380-6211.
Art Beat: Prize-winning author pays Coast a virtual visit – Coast Reporter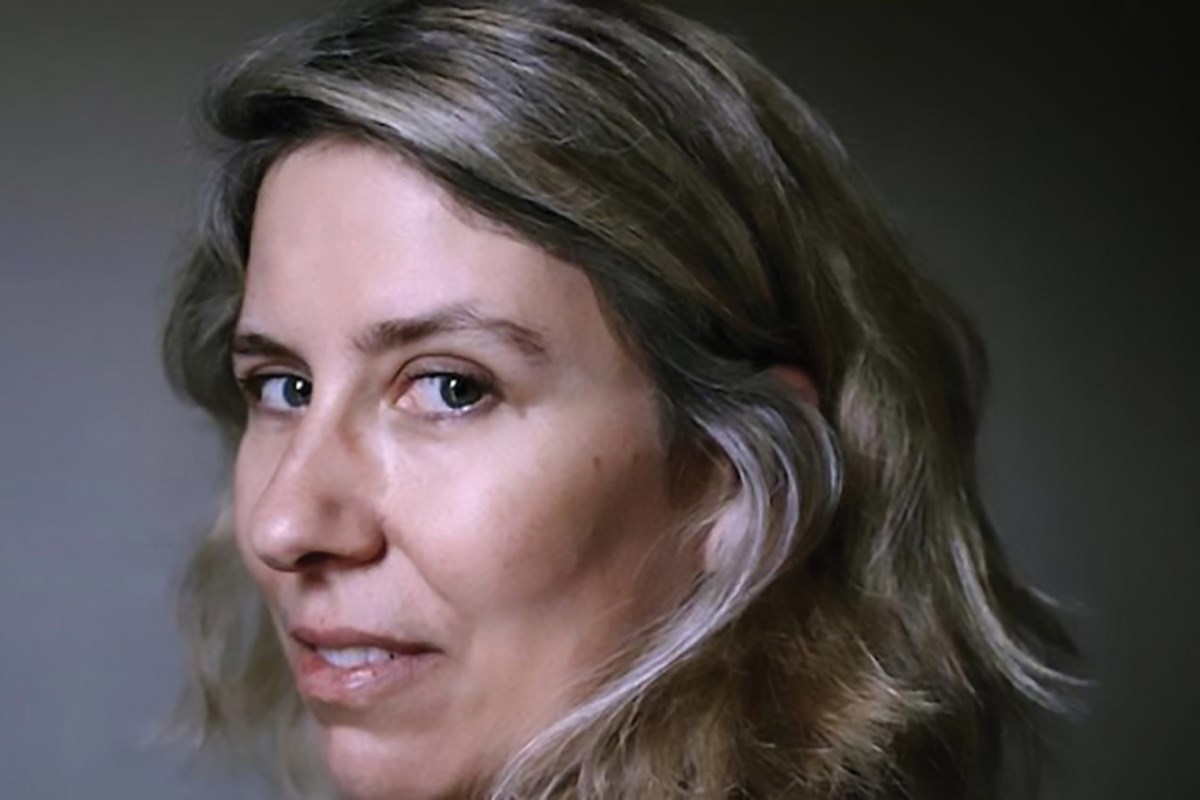 The Sunshine Coast Arts Council's Reading Series presents author Gil Adamson on Saturday, Sept. 18 at 7 p.m. Adamson will read from her recent novel, Ridgerunner, a finalist for the 2020 Scotiabank Giller Prize, and winner of the Writers' Trust Fiction Prize. Set in the Canadian and U.S. West in 1917, the book is a sequel to Adamson's well-received first novel, Outlander. Publisher House of Anansi described Ridgerunner as "a vivid historical novel that draws from the epic tradition… a literary Western brimming with a cast of unforgettable characters touched with humour and loss, and steeped in the wild of the natural world." The reading is a Zoom event and it's free. Register in advance through eventbrite.ca.
A Beautiful Mess
FibreWorks Studio & Gallery in Madeira Park is holding an opening reception on Saturday, Sept. 18 for its new exhibition, A Beautiful Mess: the joyful & random discovery of the artistic process. Creating something real out of the imagination can be a dishevelled and uncertain undertaking, usually carried out in private. Here, FibreWorks is turning that inside-out. "This show aims to create a sense of intimacy between the artist and the public." The reception runs from 2 to 4 p.m. The show will run until Oct.31.
Live Music
The Roberts Creek Legion has helped keep live music going on the Sunshine Coast through the warmer days over the past 18 months, thanks to its outdoor stage. Those setups have kept patrons in the fresh air and safely separated. Now the club is moving its visiting bands back to its indoor stage – and visitors onto its new dance floor – with a "Grande Re-Opening" on Friday, Sept. 17, featuring the Ween tribute band, Captain Fantasy. Doors at 7 p.m. The legion follows on Saturday, Sept. 18, from 7 to 11 p.m. with a string of acts, including The Locals, Eddy Edrick, Michelle Morand, and an open-stage jam. Proof of vaccination will be required for admission to all shows.
The Locals also play the outdoor venue at Tapworks in Gibsons on Saturday, from 2:30 to 4:30 p.m. That might depend on the weather, as (at press time) heavy rain was forecast for Saturday.
The Clubhouse Restaurant in Pender Harbour presents Karl Kirkaldy on Friday, Sept. 17, from 5 to 8 p.m. On Sunday, Sept. 19, Half Cut and The Slackers rock the Clubhouse from 2 to 5 p.m.
Joe Stanton is scheduled to entertain on Saturday, Sept. 18 on the patio at the Backeddy Resort and Marina in Egmont. Again, that's weather-dependent.
Let us know about your event by email at arts@coastreporter.net.
Reconciliation through Indigenous art is the theme at a Calgary mall – CTV News Calgary
CALGARY –
The exhibit features work from 17 Indigenous artists and is located in Southcentre Mall's Art Corner on the second floor.
Tapisa Kilabuk is one of the event organizers with the Calgary Alliance for the Common Good that's collaborating with Colouring it Forward Reconciliation Society for the six week long exhibit.
"Just having this kind of representation in Calgary is just so wonderful and so beautiful and so inclusive," said Kilabuk. "When I was here the other day helping with the orange shirts and I was overwhelmed with emotion because I've never seen anything like this before."
The federal government recently declared September 30th as National Day for Truth and Reconciliation. It's a day for Canadians to spread awareness and reflect on the tragedies experienced by Indigenous people as a result of the country's former residential school system.
Alexandra Velosa is the marketing manager at Southcentre Mall which is a big supporter of the arts community. The artwork for the exhibit is hung from the ceiling and on the back of each piece are recommendations about how everyone can take steps to help foster reconciliation.
"We all want to make a difference," said Velosa. "We just sometimes don't know how and this is what the art exhibit is giving us, it's giving us the information we need to take little actions to be part of the reconciliation."
The space has been open to the public since the start of September. Close to 11,000 people visit it daily.
"A big part of our role with Colour it Forward Reconciliation Society is reconciliation through the arts," said Kilabuk. "That gives people the space to come together, to learn more, to appreciate one another, to admire one another and really create those fundamental relationships in our community that will create a better community in the future."
WHITE BUFFALO MOON
Keevin Rider is one of the artists taking part in the exhibit. His piece is titled White Buffalo Moon. A buffalo on the left side of the painting represents the people, seven empty lodges represent death, loneliness, sorrow, mourning, grief, hurt, depression. A white buffalo on the right represents healing and looks towards the buffalo on the left letting him know that he is there to help heal the people.
Rider says he's a product of his parents attending residential schools.
"My dad was Stoney Nakoda, my mom was Blackfoot, Blood," said Rider. "They can speak their language fluently but they thought it would be better for us not to because of what residential (schools) taught them: it taught them not to speak their language, don't use your culture."
Now Rider is starting to learn his native languages at 57 years old. He says painting puts him in a good space and helps him heal. He's proud to be included in the exhibit and is hopeful that visitors will learn from the stories of the art and appreciate the work of the Indigenous artists featured.
The mall is still finalizing details of how it will host the first observance of National Day for Truth and Reconciliation on September 30th to follow provincial health measures. The exhibit will be open until mid-October.
Art show in Minto – Wellington Advertiser
HARRISTON – The Minto Arts Council is hosting its first show of the year at the Minto Art Gallery. Showcasing the Saugeen Artist Guild, the show is entitled Reflections from the Saugeen Artists Guild.
This show features multiple works from over 20 artists and includes a variety of styles and mediums, including oil paintings, watercolours, stained glass, mixed media, encaustic, jewelry, photography and works with polymer clay.
"This is truly a very diverse show and we are so proud to be able to bring this to our community," gallery officials state.
The show officially opened Sept. 9 and runs until Oct. 2.
The gallery, located at 88 Mill Street on the third floor of the Harriston branch of the Wellington County Library, is open:
– Tuesdays and Thursdays from 6 to 8pm;
– Wednesdays and Fridays from 2 to 4pm; and
– Saturdays, 11am to 1pm.