Asian Heritage Society of New Brunswick holds henna art demonstration – CBC.ca
Much has changed since Madhu Verma, the founder of the Asian Heritage Society of New Brunswick, first came to the province in 1963 as a young Indian bride.
Verma said she faced racism regularly when she first came to Canada.
Back then, when she wore cultural clothing — such as Kurtis — her looks would elicit unwelcoming glares.
Verma said: "They would stop me and say, 'Oh. When did you come here? Why are you here?'"
But times are changing.
"I sometimes tell people that I am the first imported bride in North America … now things are very different. We are really enjoying with so many new immigrants, the new friends."
Now Verma is proud to look out at a room filled with people from different backgrounds and watch them eagerly learn about her culture.
The Asian Heritage Society is putting on several events in honour of Asian Heritage month, including one in Fredericton on Saturday that allowed people to discover the intricacies of henna art.
Henna — also known as mehndi in Hindi and Urdu — is a maroon dye created from the leaves of the henna tree. The dye is used to create intricate floral designs that can last up to 20 days.
The origin of the designs dates back as far as 6,000 years and is traditionally done during special events in South Asian, Middle Eastern and North African cultures.
Priyanka Panwar came to New Brunswick seven years ago.
She is part of the society and has been helping put on events like this demonstration.
For her, the passion for henna came when she won a contest in university for her henna art.
Later, she spent six hours perfecting the henna tattoos on her hands and feet for her wedding. Marriage ceremonies aren't the only special occasions where it's used.
"I normally do it every year during Karva Chauth, it is a day when we ladies keep fast in our Hindu religion for our husbands to have a long life."
For both Panwar, and especially for Verma, educating people about why they might see henna patterns adorning some people's skin, goes hand in hand with trying to create more understanding and tolerance between cultures.
"The message we want to give is to make new friends, have communication, go visit, see other programs and also talk to us," Verma said.
"If you want to ask any question about Asian culture we want to have a conversation with you."
Lakefield Jazz, Art & Craft Festival and Ennismore Shamrock Festival return to Selwyn Township in July – kawarthaNOW.com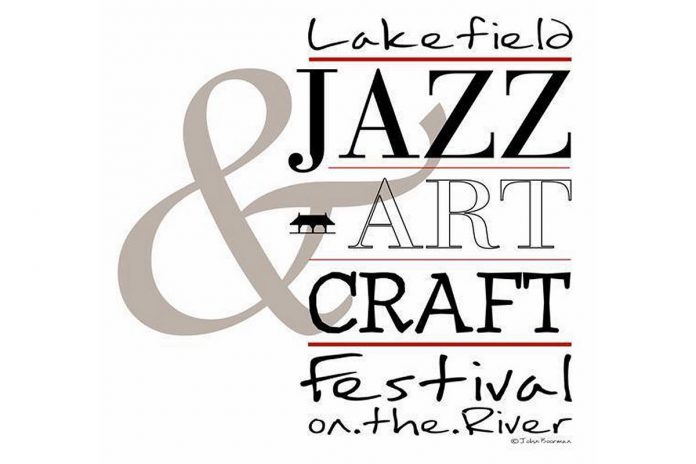 After a two-year hiatus due to the pandemic, the Lakefield Jazz, Art & Craft Festival and the Ennismore Shamrock Festival are returning to Selwyn Township on the second weekend of July.
The Lakefield Jazz, Art & Craft Festival takes place from 11 a.m. to 10:30 p.m. on Saturday, July 9th at Isabel Morris Park on the Otonabee River in Lakefield and features live music, more than 25 artisan vendors, and food and drink.
The live music line-up includes Marsala Lukianchuk (noon), Barry Elmes Quintet (1:50 p.m.), Heather Bambrick Jazz Quintet (3:40 p.m.), Jozef Botos "Trio B" featuring Daniel and Frank Botos (5:30 p.m.), Alan Black and the Steady Band with guests Bridget Foley, Sian Wilson, and Rob Phillips (7:10 p.m.), Max Mouse and the Gorillas (8:20 p.m.), and Logan Murray and the Spoon Lickers (9:30 p.m.).
Advertisement – story continues below
Artisan vendors include Beadjools, Cutting Edge Greetings, Dunn Reim, Dwyer Art Studio, Elizabeth Popham Fine Art, Flytja, Goldfinch Glass, Hank's Handiworks, Hard Rain Creations, Heart of Joy, Jackson's Body Essentials, Jane Hall, Kawartha Arts Network, KGregg Visual Artist, Knitted & Twisted, Lakefield Art Group, LB Quilting & Embroidery, Leslee Waterston, Mary Derrick Art, Rude Awakening Granola, Seasons & Occasions, Sew Lynda, Sue Flanagan Creates, The Old Country Fence, Unique Wood Creations, Water colours by Dwayne, and Woodworks by Chris.
Food vendors include Cheeky Duck (wood-fired pizza), The Lakefield Pantry (savoury and sweet treats including ice cream), Kitchen Farmecy (smoked BBQ), and Hanoi House (Vietnamese cuisine and salads). Publican House Brewery will supply craft beer and wine, coolers, and local cider will also be available, along with iced coffee, limeade, and water.
Admission is $10 (free for children 12 and under). For more information, visit www.lakefieldjazzfest.ca.
Advertisement – story continues below
The Ennismore Shamrock Festival takes place from 10 a.m. to 4 p.m. on Sunday, July 10th at the Robert E Young Recreation Complex at 55 Ennis Road in Ennismore, featuring a variety of vendors and activities for all ages. This year's festival is a one-day event, with the truck and tractor pull returning next year.
Along with Ennismore Optimist rookie ball, ball hockey, and soccer tournaments, there will be children's activities including bouncy castles, ice cream sundae making, a petting zoo, face painting, a dunk tank, and more, an all-day BBQ (peameal bacon on a bun, burgers, hot dogs, and drinks), and booths for local organizations. The Cottage Country Craft Show featuring more than 80 vendors also is taking place indoors at the community centre.
Admission is free for all activities, other than admission to the craft show which costs $2 (free for children under 12). For more information including a full schedule of events, visit www.ennismoreshamrockfestival.ca.
New James Bay wall art helps tell story of BC Black pioneers – Victoria News – Victoria News
A recently unveiled piece of wall art is helping to tell the story and history of B.C.'s Black pioneers.
The project is the work of the British Columbia Black History Awareness Society and will now be on permanent display at the James Bay branch of the Greater Victoria Public Library after being unveiled June 11.
"It makes me happy to know that the Greater Victoria Public Library is making history by giving this exhibit a permanent home, where the history of B.C. Black pioneers in this province will be more accessible to everyone who visits this library," said Silvia Mangue Alene, president of the B.C. Black History Awareness Society in a release.
The wall art connects with the digital exhibit BC Black Pioneers: Their Industry and Character Influenced the Vision of Canada, which features 20 stories, nine videos, and 86 gallery items including photos, maps, and archival documents.
The exhibit helps round out the picture of Canada by showing how this group of about 800 invited settlers contributed to the richness of the developing society in the west and were an integral part of its early formation.
---
Do you have a story tip? Email: vnc.editorial@blackpress.ca.
Follow us on Twitter and Instagram, and like us on Facebook.
ArtBlack History MonthGreater Victoria Public Library
Artist sculpts ecosystems in live-edge wood for Oak Bay art walk – Victoria News
A board from a Douglas fir edged in thick bark stands strong, bolted to a concrete base on Cadboro Bay Road, bolstered by three similar planks from three other species of trees.
Extra thick bark protects them from the fire that helps refresh the area around that stand of trees, explains artist Andrea Fritz. Her vision of wildfire etches up the plank highlighting its place in the ecosystem.
Fritz, a Coast Salish artist and author from the Lyackson First Nation of the Hul'qumi'num-speaking peoples on the west coast of Canada, strives to express her people's history and everyone's future with her art. That art primarily features natural events, animals, plants and habitat.
Natural Connections was her response to this year's Oak Bay Arts Alive sculpture walk submission theme of kinship. Her mind immediately leaped to "connection" and the live-edge wood she'd just started working with.
Painted and carved on sustainably sourced wooden boards, it shows how plants and animals connect to each other and the environment. Each of the four planks represents its own ecosystem Douglas fir, Garry oak, Pacific yew and maple. Each is found on the west coast and each is threatened in different ways, she said.
Natural Connections, near Estevan Avenue and Cadboro Bay Road, is one of six works in this year's Arts Alive sculpture walk. Each piece is on loan by the artist, and this year all are up for sale.
Oak Bay officially unveils the Arts Alive Sculpture Walk on Aug. 11, with maps potentially available as early as mid-July for self-guided walking tours. Following tradition, viewers can also vote online for their favourite sculpture – named Peoples' Choice at season's end. Full project details including a downloadable map featuring the locations of the artworks, sponsors, and voting information will be available online at oakbay.ca/parks-recreation/arts-culture/artsalive. The temporary public art exhibition was created by Oak Bay's inaugural arts laureate Barbara Adams to build a legacy of permanent public art. Oak Bay now boasts 13 permanent sculptures, one mural and a series of painted pianos that go out each summer for the public to play.
c.vanreeuwyk@blackpress.ca