Astronomers Warn Starlink Satellites Could Have a 'Fatal' Impact on Astrophotography – PetaPixel
Hundreds of astronomers, satellite operators, and dark-sky advocates recently joined forces to call out a problem that impacts all three groups: the growing number of SpaceX 'Starlink' satellites in orbit, and how these 'constellations' could actively hurt scientific progress and have a 'fatal' impact on some forms of astrophotography.
If you've been following PetaPixel for any length of time, you've already seen this issue crop up. We first reported on it in March, when NASA published a similar warning, and just last month a photographer's image of comet Neowise went viral after it was ruined by light trails from the SpaceX satellites.
But this week's report from the Satellite Constellations 1 (SATCON1) workshop offers a more comprehensive description of the issue at hand, why it's a problem, how it's a problem, and what regulators and satellite manufacturers can do to help.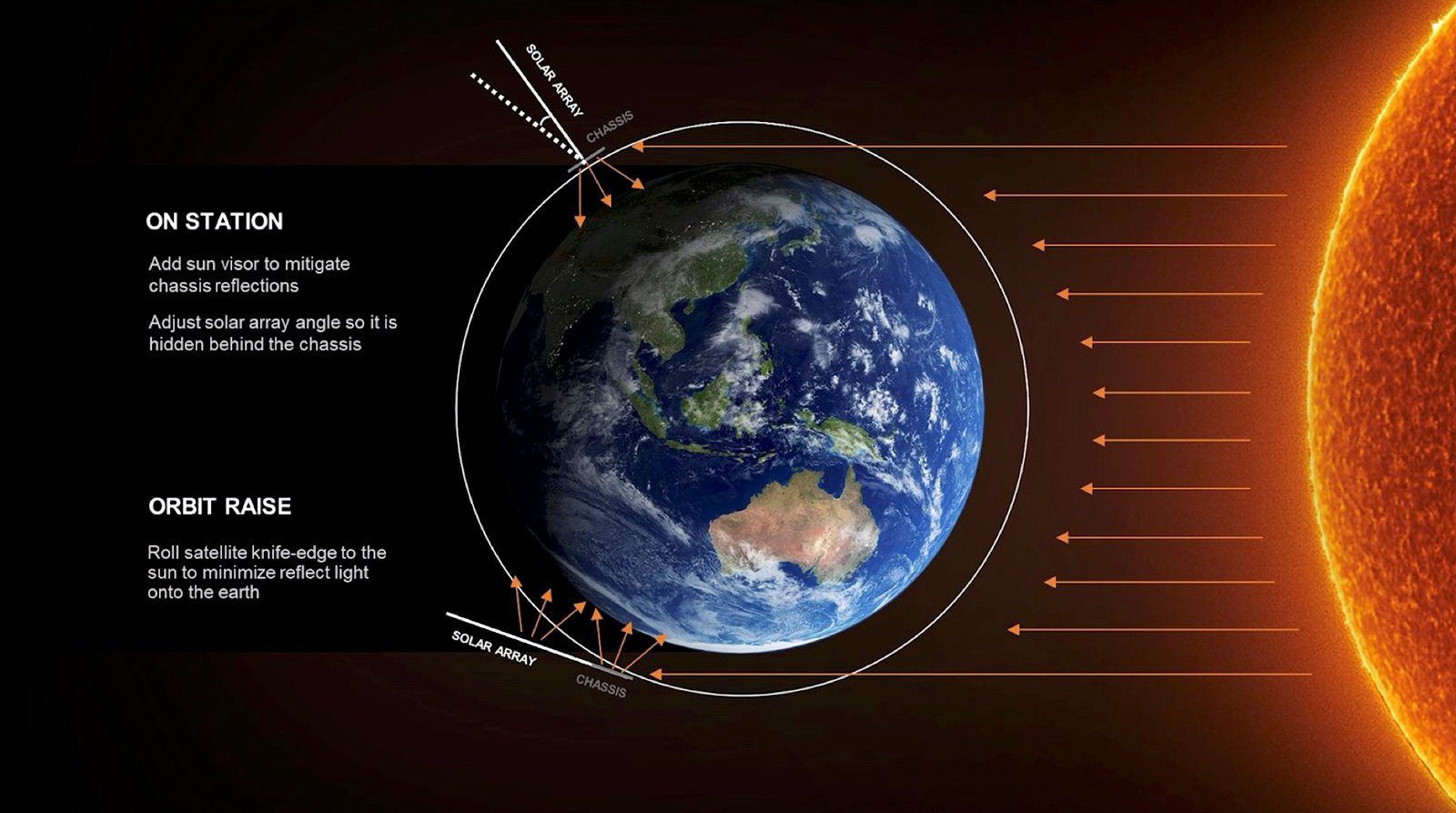 The full report runs to 108 pages, including a great deal of technical detail on the challenges inherent in trying to either avoid or automatically remove the light trails caused by these satellite constellations, as well as the scale of the problem. For some the impact is described as "negligible," for others it's "fatal."
And while most of the report concerns itself with the impact on scientific observations, they do address photography… and the news isn't great. According to the report, the impact on "narrow-field" astrophotography using telescopes and telephoto lenses is rated as "significant but (potentially) tolerable," but for wide-angle shooters the impact is worse:
A significant fraction of night photography is now done with wide-angle lenses that capture wide swaths of the sky. Also, most images are also created with relatively long shutter speeds ranging from 15-30 seconds for static cameras to many minutes on tracking mounts.

[…]

Given an average of two satellite trails per square degree per 60-second exposures near the horizon, as indicated by simulations, we do not see how wide-field astrophotography can be performed to current standards with the projected density and brightness of the steady-state configurations of the Starlink2 and OneWeb constellations. We rate this impact as fatal.
In the end, the astronomers offer nine potential solutions to the low-Earth orbit satellite (LEOsat) problem:
Fewer satellites
Fainter satellites
Lower-altitude satellites
Smaller satellites
Satellites that are visible in a smaller fraction of the nighttime
High-precision satellite attitude information
Improved scheduling capabilities for observatories
Improved image processing capabilities
Novel sensors for the future
Some of these are less practical than others, and a proper solution will probably involve a mixture of several. Whatever we do, the astronomers want to make this clear that this is an important issue, and one that needs to be addressed if we don't want to significantly hamper scientific discovery using ground-based telescopes… as well as astrophotography.
Sure, that last one is a bit of an "add-on" problem, but for the readers of this site, we'd sure like it taken into consideration.
(via DPReview)
---
Image credits: Header photo by Paxton Tomko, CC0
BREAKING | 24 new cases of COVID-19 in Niagara – Newstalk 610 CKTB (iHeartRadio)
Niagara Region Public Health are reporting 24 new cases of COVID-19 in the region.
This is the highest single day increase of cases since June 3rd, which saw 40 new cases in the region.
Currently, Niagara has 77 active cases of the virus, and five active outbreaks.
To see the full details from Niagara Region Public Health, click here.
Ontario reported 491 new cases today.
A physicist says new math proves paradox-free time travel is possible – SlashGear
Time travel has been the staple science fiction books and movies for many years. Most who have read or watched content focusing on time travel knows about the paradox issue. Perhaps the best example is the 80s classic "Back to the Future," where Marty accidentally prevents his parents from meeting and has to fix his error before he's wiped out of existence.
Time travel is something that scientists and physicists have considered for many years. A physics student named Germain Tobar from the University of Queensland in Australia says that he has figured out the math that would make time travel viable without paradoxes. According to Tobar, classical dynamics says if you know the state of the system at a particular time, it can tell you the entire history of the system.
His calculations suggest that space-time may be able to adapt itself to avoid paradoxes. One example is a time traveler who journeys into the past to stop a disease from spreading. If the mission were successful, there would've been no disease for the time traveler to go back and try and prevent. Tobar suggests that the disease would still spread in some other way, through different route or method, removing the paradox.
He says whatever the time traveler did, the disease wouldn't be stopped. Tobar's work is highly complicated but is essentially looking at deterministic processes on an arbitrary number of regions in the space-time continuum. It's demonstrating how closed timelike curves, which Einstein predicted, can fit in with the rules of free will and classical physics.
Tobar's research supervisor is physicist Fabio Costa from the University of Queensland. Costa says that the "maths checks out," further noting that the results are the stuff of science fiction. The new math suggests that time travelers can do what they want, and paradoxes are not possible. Costa says that events will always adjust themselves to avoid any inconsistency.
We May Finally Know What Life on Earth Breathed Before There Was Oxygen – ScienceAlert
Billions of years ago, long before oxygen was readily available, the notorious poison arsenic could have been the compound that breathed new life into our planet.
In Chile's Atacama Desert, in a place called Laguna La Brava, scientists have been studying a purple ribbon of photosynthetic microbes living in a hypersaline lake that's permanently free of oxygen.
"I have been working with microbial mats for about 35 years or so," says geoscientist Pieter Visscher from the University of Connecticut.
"This is the only system on Earth where I could find a microbial mat that worked absolutely in the absence of oxygen."
Microbial mats, which fossilise into stromatolites, have been abundant on Earth for at least 3.5 billion years, and yet for the first billion years of their existence, there was no oxygen for photosynthesis.
How these life forms survived in such extreme conditions is still unknown, but examining stromatolites and extremophiles living today, researchers have figured out a handful of possibilities.
While iron, sulphur, and hydrogen have long been proposed as possible replacements for oxygen, it wasn't until the discovery of 'arsenotrophy' in California's hypersaline Searles Lake and Mono Lake that arsenic also became a contender.
Since then, stromatolites from the Tumbiana Formation in Western Australia have revealed that trapping light and arsenic was once a valid mode of photosynthesis in the Precambrian. The same couldn't be said of iron or sulphur.
Just last year, researchers discovered an abundant life form in the Pacific Ocean that also breathes arsenic.
Even the La Brava life forms closely resemble a purple sulphur bacterium called Ectothiorhodospira sp., which was recently found in an arsenic-rich lake in Nevada and which appears to photosynthesise by oxidising the compound arsenite into a different form -arsenate.
While more research needs to verify whether the La Brava microbes also metabolise arsenite, initial research found the rushing water surrounding these mats is heavily laden with hydrogen sulphide and arsenic.
If the authors are right and the La Brava microbes are indeed 'breathing' arsenic, these life forms would be the first to do so in a permanently and completely oxygen-free microbial mat, similar to what we would expect in Precambrian environments.
As such, its mats are a great model for understanding some of the possible earliest life forms on our planet.
While genomic research suggests the La Brava mats have the tools to metabolise arsenic and sulphur, the authors say its arsenate reduction appears to be more effective than its sulfate reduction.
Regardless, they say there's strong evidence that both pathways exist, and these would have been enough to support extensive microbial mats in the early days of life on Earth.
If the team is right, then we might need to expand our search for life forms elsewhere.
"In looking for evidence of life on Mars, [scientists] will be looking at iron and probably they should be looking at arsenic also," says Visscher.
It really is so much more than just a poison.
The study was published in Communications Earth and Environment.