Austin economy seeing 'growth surge' coming out of pandemic – Austin Monitor
Photo by sbmeaper1/Flickr
Driven by strong job growth, in-migration and the ongoing supply of federal stimulus funds, the Austin area is experiencing a "growth surge" that economists expect to continue for the foreseeable future.
That was the main message at a recent economic forecast presentation organized by the Austin Chamber, where the vital statistics of the national and Central Texas economies were reviewed to determine overall performance coming out of the Covid-19 pandemic.
Economist Jon Hockenyos said all sectors of the Austin economy have strongly rebounded, with 79,000 jobs added in the past 12 months. Local gross domestic product results are above pre-pandemic levels and wages are growing at just under 5 percent.
He said with the area's vaccination rate now over 70 percent, even entertainment and hospitality businesses are seeing strong demand.
"Whether it's you at the nail salon, at the hotel or a performing arts center, that's the last stuff to come back," he said. "But as I look around the room we're all comfortable being here together and we're starting to get more comfortable with going out, and we see that since it's hard to get a reservation in Austin these days. It's almost impossible."
While inflation approaching 6 percent nationally is a concern that is expected to linger into the second half of 2022, Hockenyos said the biggest check on local growth is the cost of housing. Recent data shows the area has less than one month's demand for housing available, far below the recommended supply of six months, with median single-family home prices now at $539,000.
Those home price increases are abated somewhat by the growth in wages, with the average weekly wage in the area growing to $1,663.
Hockenyos said labor shortages are an issue mostly in retail businesses, with the strength of the local economy and labor needs making irrelevant the pre-pandemic push for a $15/hour minimum wage for some city contracts.
At this point in Austin more than anywhere else supply issues are the constraints on growth, be it housing or the labor force. All over town in consumer-facing areas people are looking for workers. "The new effective minimum wage in Austin is at least $15 an hour, maybe more," he said.
"That's interesting from a public policy perspective because a couple of years ago the city was trying to mandate $15 an hour as a minimum requirement for a number of economic development deals, and that's no longer an issue since the number now is probably closer to $18 to get somebody to stick around."
While the local commercial real estate market is experiencing ongoing demand softness because of the move by many companies to remote work, warehousing and industrial real estate are hotter than ever. That's in part because of the endorsement Tesla has given the area with its multibillion-dollar gigafactory in East Austin. The recent announcement that Samsung is locating its $17 billion manufacturing facility in nearby Taylor only adds to the area's strength.
"One of the nice things about Tesla is they've sent a message out there for advanced manufacturing firms to come on in, the water is fine in Austin," Hockenyos said. "We used to think that Austin was going to be too pricey for that kind of activity but that turns out to not be the case. They may not locate in Central Austin and instead go somewhere else in the region, but there are lots of people in the space now looking at Austin because Tesla is such an important company."
The Austin Monitor's work is made possible by donations from the community. Though our reporting covers donors from time to time, we are careful to keep business and editorial efforts separate while maintaining transparency. A complete list of donors is available here, and our code of ethics is explained here.
Do you like this story?
There are so many important stories we don't get to write. As a nonprofit journalism source, every contributed dollar helps us provide you more coverage. Do your part by donating to the nonprofit that funds the Monitor.
LETTER: Sidney working towards a vibrant economy – Sooke News Mirror
In the spring of 2014, Sidney's then-mayor Cross struck a mayor's downtown revitalization task force and I was appointed vice-chair to Mark Dickinson's chairman. Mr. Dickinson led a cross-functional team of dedicated citizens, representatives from the chamber of commerce, Sidney BIA, as well as town staff to renew the economic development strategy for Sidney. Going in, we knew there were several iterations of well-intentioned committees in the past and we mused would we be able to forge a new strategy.
Hours were spent in the Arbutus Room at town hall over several months on a SWOT (strengths, weaknesses, opportunities, and threats) analysis, prioritizing an action registry and producing a report to present to council on our findings. The council of the day accepted the report just prior to the civic election.
Mayor Cross retired and a new council reviewed and ratified the report which provided four pillars for success and a roadmap to achieve them. It included the recommendation to establish an economic development committee of citizens willing to 'roll up their sleeves' to operationalize the recommendations. If this model wasn't successful after a year or so, it was recommended that a consultant be engaged to fine-tune the strategy and the tactics.
The EDC was formed and quite frankly was ineffective due to several strong personalities with differing agendas and goals. Members resigned, new members stepped in, but it became clear that 'Plan B' needed to be effected. The EDC is still an entity in the town but I am pleased to see that cooler heads have prevailed and a consulting firm with expertise in this area has been engaged.
I applaud this decision and sincerely hope the contract deliverables can leverage the town's strengths and mitigate any perceived weaknesses in support of a vibrant business economy.
Brian Losie
Sidney
Nobody seems to know what's going on with the economy – CNN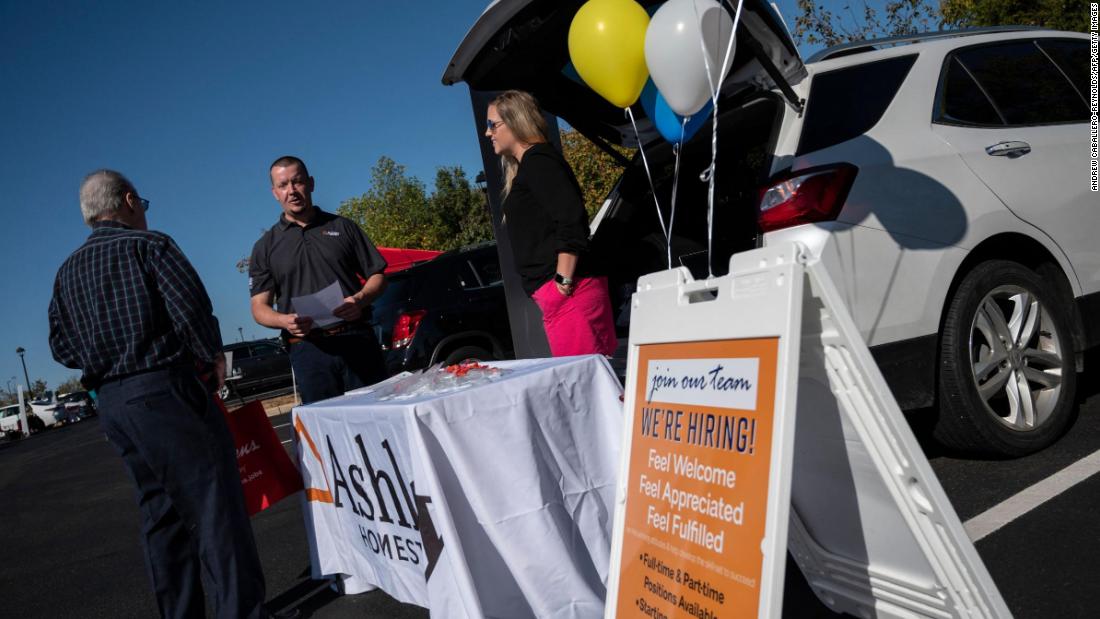 The economy is on the road to recovery from the coronavirus pandemic, reeling from inflation or a source of disappointment on jobs creation, depending on who you're talking to.
It's probably all three, and what happens from month to month seems to be something of a surprise. That element of unpredictability might be the most normal possible thing given the shock of the pandemic — the extraordinary government intervention to save the economy is unlike anything anybody alive today has ever seen.
It's hard to decide how important any single thing is.
Omicron Variant May Be Good For Economy – Forbes
The omicron variant of Covid-19 has sparked great fear. With time, we may find the fear to have been justified, but we may find the opposite: that this is good news for the economy.
It's still early days for our knowledge of omicron. Waiting to learn more seems to make sense, but consider this: Business decisions are being made every day. Any person who waits for perfect certainty—about the economy, technology or Covid-19—will never make a single decision. In many areas decisions have to be made this week. So it's worthwhile to consider how omicron may be good for the economy.
Omicron seems to be displacing the delta variant in South Africa. Ted Wenseleers showed that delta's share of total Covid-19 cases in South Africa has plummeted while omicron has surged. Because the early indications show that omicron was highly transmissible, it could well displace the delta variant around the world.
So far omicron has triggered a surge in infections in South Africa, but not a comparable increase in deaths. There's good reason for the virus to mutate to be less dangerous. Bugs that kill their hosts don't replicate as much as bugs that allow their hosts to remain alive. Many viruses in the past have evolved to be milder. We cannot take this idea too far, however.
The omicron virus may have mutated so that it has greater ability to infect those who already had been exposed to earlier variants. That's no surprise to South African scientists, who have observed a very high past infection rate in their population. The virus could not get ahead by finding people never exposed to any version of Covid-19, so it found a way to infect the previously ill, this theory goes.
BioNTech CEO Ugur Sahin said recently that current vaccines probably help protect against severe illness from the omicron variant, and that new vaccines are under development that would be more targeted against omicron. Given the speed with which our vaccines were developed, we may have new versions being tested in the lab right now. The question will be how long we have to wait for regulatory approval.
From an economic forecasting viewpoint, business leaders should consider the upside potential of omicron. Although it is way too early to be sure, we may find that the disease becomes dominated by a less dangerous mutation. Illness would continue if this happens, but with fewer deaths and hospitalizations. People would come to feel more comfortable dining out, traveling and seeking routine non-Covid healthcare tests and procedures. The rosy view is far from certain, but current evidence is not more pessimistic.
Companies that that are especially sensitive to the Covid pandemic should try to delay big decisions. We'll have better information in the coming weeks. But decisions that cannot be delayed should probably consider the possibility of a stronger economy rather than greater Covid problems.