B.C. announces vaccines sites ahead of booking COVID-19 shots appointments Monday – The Tri-City News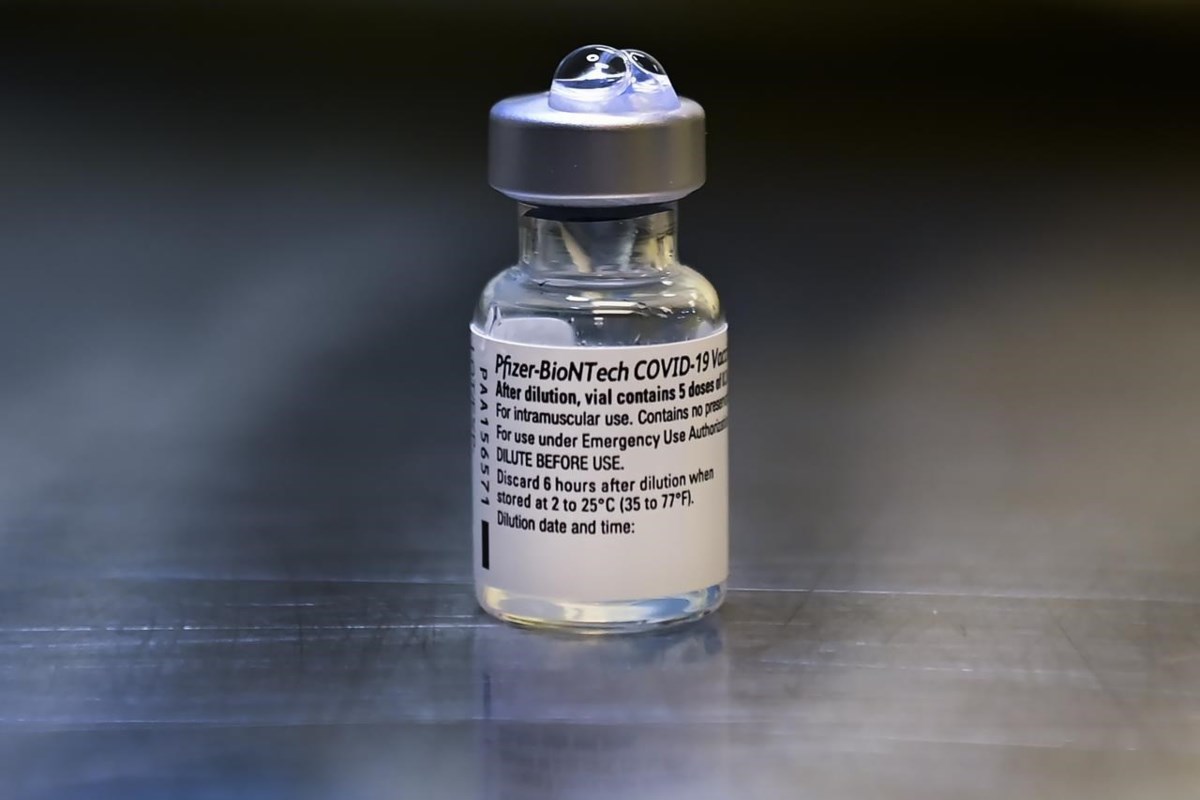 VICTORIA — Health authorities across British Columbia announced locations for COVID-19 vaccine centres Sunday, the day before some of the province's oldest residents could start booking appointments to get their first shots.
Vaccine call centres are set to open Monday morning to make COVID-19 vaccine appointments for people 90 and older, and Indigenous people 65 or older, as well as those who identify as Indigenous elders.
Island Health officials said Sunday 19 community sites across Vancouver Island have been identified to administer COVID-19 vaccines and 25 community sites in the Vancouver Coastal Health region will be used as clinic locations.
The Interior, Northern and Fraser health authorities say they will confirm vaccination sites with people when they book a COVID-19 appointment.
"We recognize that there's lots of people that are eager to call in and get going (Monday), so just another reminder that please, unless you are in that category of over 90 or Indigenous over 65 or you identify as an elder, please don't call next week so we can get through this important population,'" said Victoria Schmid, Island Health's pandemic planner.
"Your turn will come," she said at a news conference Sunday. "We just need everyone to be patient right now."
People can contact their health authority and book appointments for themselves or their spouse, and family members or friends are permitted to schedule an appointment on someone else's behalf, Schmid said.
People will be asked to provide the person's first and last name, date of birth, postal code and personal health number and will be asked for an email address or text number to confirm the COVID-19 vaccine appointment, she said..
People born in 1936 or earlier can start calling for appointments on March 15 and those born in 1941 or earlier can start scheduling their shots on March 22.
Schmid said she expected the appointments to last about 30 minutes, which includes a 15-minute waiting period following the administration of the vaccine.
She suggested people wear short sleeves to make it easier to give the vaccine and not to forget a mask.
A support person to can accompany people to the vaccine clinic, she said.
Schmid said sites for the community clinics were chosen for their accessibility and comfort and familiarity for Indigenous people.
"Ease of access was really important to us," she said. "We really tried to keep a travel time to no more than 15 minutes within urban areas. We want to make sure these sites are accessible for individuals with mobility challenges."
Immunization clinics will also be held at Indigenous friendship centres in Victoria, Port Alberni and Port Hardy, Schmid said.
Vancouver Coastal Health said in a news release its clinics will be located cross Metro Vancouver and the Squamish and Whistler areas and the Sunshine Coast. The clinics will be held at community, friendship, senior and cultural centres and other regional sites.
The health authorities plan to have B.C.'s population of elderly people, ranging in age from 80 to more than 90 years and Indigenous people 65 and older and elders, vaccinated against COVID-19 by April 12, Schmid said.
She said a person 90 years and older who calls next week for a COVID-19 vaccination will get their appointment within one week.
"They have a week to register for the following week's vaccination appointment," said Schmid. "After that, we're going to move to register those over 85 and then moving down the week after to those over 80."
Island Health's Dr. Mike Benusic said he's optimistic about the vaccination rollout.
"The announcements we're giving right now provide me with such a sense of hope," he said. "The fact is right now we have 25 times the number of people vaccinated within Island Health than people who have had COVID-19 within Island Health, and we're only going to see that number sky rocket in the next few weeks and months."
This report by The Canadian Press was first published March 7, 2021.
Dirk Meissner, The Canadian Press
COVID cases in Ontario could spike to 30,000 per day by June
TORONTO (Reuters) – New cases of COVID-19 in Canada's most populous province could rise more than six fold, topping 30,000 per day by early June if public health measures are weak and vaccination rates remain flat, a panel of experts advising the province of Ontario said on Friday.
Even if measures to control the virus are "moderate," the number of patients in Ontario ICUs could reach 2,000 in May, up from 695 on Friday.
The College of Physicians and Surgeons of Ontario told doctors last week they may soon have to decide who can and cannot receive intensive care.
(Reporting by Allison Martell; Editing by Chris Reese)
Moderna sees shortfall in Britain COVID vaccine shipments, EU deliveries on track
ZURICH (Reuters) – U.S. drugmaker Moderna expects a shortfall in COVID-19 vaccine doses from its European supply chain hitting second-quarter delivery quantities for Britain and Canada, though European Union– and Swiss-bound shipments are on track, a spokesperson said.
The delays, first announced on Friday when Canada said Moderna would be delivering only about half the planned 1.2 million doses by the end of April, come as Switzerland's Lonza ramps up three new production lines to make active ingredients for Moderna vaccine supplies outside of the United States.
"The trajectory of vaccine manufacturing ramp-up is not linear, and despite best efforts, there is a shortfall in previously estimated doses from the European supply chain," Moderna said in a statement.
Lonza didn't immediately return a phone call and email seeking comment on any issues in its production.
(Reporting by John Miller; editing by David Evans)
Moderna says vaccines to Canada to be delayed due to Europe shortfall
(Reuters) -Moderna Inc said on Friday a shortfall in COVID-19 vaccine doses from its European supply chain will lead to a delay in deliveries to some countries including Canada.
The drugmaker would be delivering only 650,000 doses by April end as opposed to 1.2 million, Canada's Procurement Minister Anita Anand said in a statement.
She said one to two million doses of the 12.3 million doses scheduled for delivery by Moderna in the second quarter would be delayed until the third.
Moderna officials in Europe did not immediately comment on the reason for the delays or give the total number of countries that would be impacted.
"Vaccine manufacturing is a highly complex process and a number of elements, including human and material resources have factored into this volatility," said Patricia Gauthier, an executive at Moderna Canada.
Canada has distributed a total of 2.82 million doses of the Moderna vaccine as of April 14 and 12.7 million doses of COVID-19 vaccines in total.
Moderna has been aiming to deliver 700 million to 1 billion doses of the COVID-19 globally this year, including from plants in Europe and the United States.
Swiss contract drug manufacturer Lonza makes active ingredients for Moderna's vaccine in Visp, but it was still ramping up three new production lines that once operational would be able to produce 300 million shots annually.
The current supply, demand and distribution landscape has led the drugmaker to make adjustments in the expected second-quarter deliveries, Gauthier said.
(Reporting by Manas Mishra in Bengaluru, Allison Martell in Toronto and John Miller in Zurich; Editing by Arun Koyyur)