B.C. confirms 11 new novel coronavirus cases
British Columbia's top doctor will seek to make a ban on gatherings of more than 250 people mandatory.
Provincial Health Officer Dr. Bonnie Henry made the statement as she announced 11 new cases of the novel coronavirus on Friday, three of them linked to a North Vancouver hospital. B.C. now has 56 confirmed cases.
Henry said issuing an official order banning mass gatherings will allow organizers to recoup costs through insurance.
Henry added that province has also determined that people involved in the transport of goods and people into Canada, such as long-haul truckers and air crews, have been deemed an essential service.
She said the workers will not be subject to the 14-day isolation period Canada is requiring of international travellers entering the country.
However, Henry said those people will need to take added precautions.
"These are risky travels. So air crews for example, people who truck back and forth across the border, they need to have an active monitoring program," she said.
"They need to have access to clean their hands regularly, enhanced infection control on trucks, on ferries, on airplanes. Those are all measures that are being put in place."
The three new hospital cases are all administrative workers at Lions Gate Hospital, said Henry, adding that an investigation is underway to determine the source of the infection.
All three workers are in isolation.
Henry added that one of the new cases identified Friday is a close contact of a health-care worker at the Lynn Valley Care Centre who was previously diagnosed with COVID-19.
Five of the new cases are related to travel, she said.
On Friday, federal officials also urged all Canadians to cancel non-essential international travel, and suspended the cruise ship season until July.
Officials also said they were restricting international air travel to a handful of airports.
Prime Minister Justin Trudeau, who remains in isolation after his wife was diagnosed with COVID-19 on Thursday, said the federal government is also preparing a fiscal stimulus package to help Canadians and businesses.
U.S. President Donald Trump declared the pandemic a national emergency on Friday, freeing up US$50 billion to support state and local governments in stopping the spread of the virus.
On Thursday, B.C. officials called on event organizers to cancel all gatherings of more than 250 people.
'Tremendous' response from blood donors has supply keeping pace with demand – Red Deer Advocate
OTTAWA — Canadians have been coming forward in large numbers to donate blood after Canadian Blood Services warned of a possible shortage as a result of the COVID-19 pandemic.
Blood donor clinics have extended their hours and put in place strict safety protocols for anyone giving blood.
"The response has been tremendous," Dr. Isra Levy, the agency's vice-president of medical affairs and innovation, said Friday.
"From our point of view, the numbers are very, very satisfying in the sense that we're able to match demand with supply. We really need to keep up that altruism that has motivated donors to come in."
Canadian Blood Services operates a national blood inventory that allows products to be regularly shifted around the country to meet hospital and patient needs.
About 400,000 of Canada's 37 million residents give blood on a regular basis.
Levy warned nearly two weeks ago that Canada was facing a critical blood shortage. Donations had dropped about 20 per cent because of concerns about the novel coronavirus.
Because of a suspension of elective surgeries, the demand for blood is also down about 15 per cent, Levy said Friday.
While things are going well now, he added, the concern is whether Canadians will continue to keep donating over the long run.
"We're going to have this challenge for many weeks to come and the implication is we're going to need our donors to really continue to show up," Levy said.
"They need to think about things not about as an urgent and immediate need for blood, but as an ongoing, pressing concern that we have about a potential for a sudden drop in inventory."
Calgary's blood donor clinic had to reduce appointments last week because of long lineups and wait times.
Donors waited behind a red line outside the clinic while checking in. Inside, chairs were placed strategically in the waiting room and every other bed was used. Health workers wiped down every donor station thoroughly between patients.
Some donors recently took to social media to discuss the importance of giving.
"First real trip out of the house in a while to Canadian Blood Services. As a former recipient, I understand first hand the importance of donors," wrote Katie Mitchell on Instagram.
"They have put great steps in place to have donors maintain social distancing requirements. So happy I wasn't rejected."
"My dad needs transfusions every three weeks so in addition to worrying about COVID-19, he's concerned about blood supply shortages," wrote Sara Jane O'Neill on Twitter.
"Please donate if you can."
Levy said some donors in Ottawa have told him that they feel they're able to make a difference when everything else in the world is out of their control.
"It's a sense of contribution in an uncertain time," he said.
"The people who are showing up at our donor collection centres, anecdotally, express a sense of satisfaction that they're able to do something for the community beyond staying at home and finding ways to fill their time."
This report by The Canadian Press was first published March 27, 2020
— By Bill Graveland in Calgary. Follow @BillGraveland on Twitter
The Canadian Press
8 new cases of COVID-19 in Manitoba, bringing total to 72 – CBC.ca
There are eight new cases of COVID-19 in Manitoba, bringing the province's total to 72.
Health officials made the announcement at a news conference at the Manitoba Legislative Building Sunday morning.
Officials are looking into the new cases to determine where those people got the coronavirus and whether they could have passed it to anyone else.
One of the patients is in an intensive care unit, and another has been admitted to hospital, chief provincial public health officer Dr. Brent Roussin said.
He said two Manitobans have recovered from the virus so far.
The total number of deaths from the virus reported in Manitoba remains at one: a Winnipeg woman in her 60s, who died Friday after she was admitted to an intensive care unit in critical condition the previous week.
More than 7,000 tests for COVID-19 have been done in the province so far.
Roussin reiterated that the measures the province has taken under the Public Health Act will come into effect on Monday, including limiting public gatherings to 10 people and requiring retail businesses like grocery stores to make sure people are one to two metres apart.
These new measures bolster what was previously only a recommendation.
On Saturday, Manitoba saw its biggest jump in COVID-19 cases since the virus was first detected here, as health officials announced 25 new patients had been identified.
Thunder Bay's third COVID-19 case is spouse of first – Tbnewswatch.com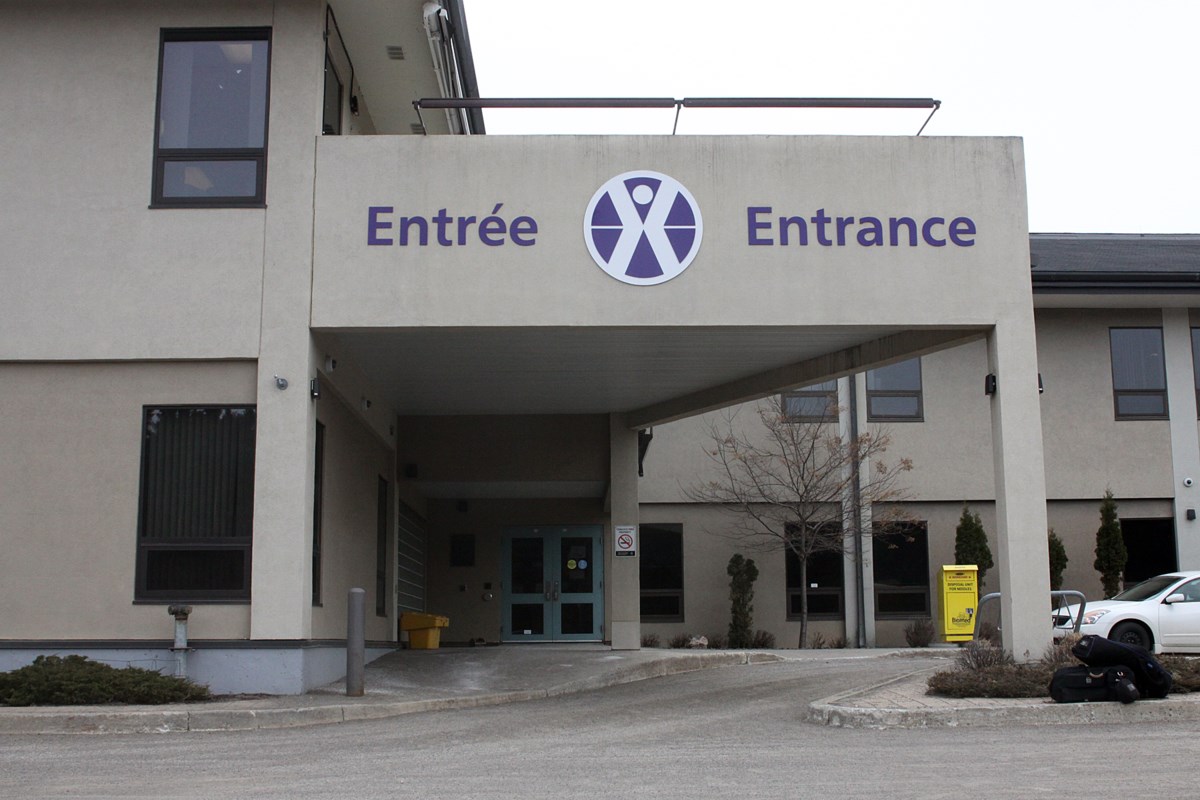 THUNDER BAY – Thunder Bay's third confirmed case of COVID-19 is the spouse of the city's first case, which was announced Friday. At that time, the health unit considered the spouse a probable case. The couple returned from a week-long trip to Florida earlier this month.
The Thunder Bay District Health Unit announced the new case Sunday, noting the couple had followed guidance to self-isolate for 14 days upon returning to Canada. Medical Officer of Health Janet DeMille reiterated that, based on an investigation of the couple's contacts since returning to the city and their period of infectiousness, there was little risk they had spread the virus.
"We look at how they travelled, who was with them, and the timelines of the travel," DeMille said Sunday. "We're still investigating the first case and following up."
The health unit currently assumes a patient's period of infectiousness can begin up to 48 hours before the onset of symptoms. That guideline was updated from a benchmark of 24 hours prior to symptoms earlier this week as health authorities learn more about the virus. DeMille said the couple's return flight into Thunder Bay was not within that period.
The couple remain at home in self-isolation.