Bangkok Goals on Bio-Circular-Green (BCG) Economy – Prime Minister of Canada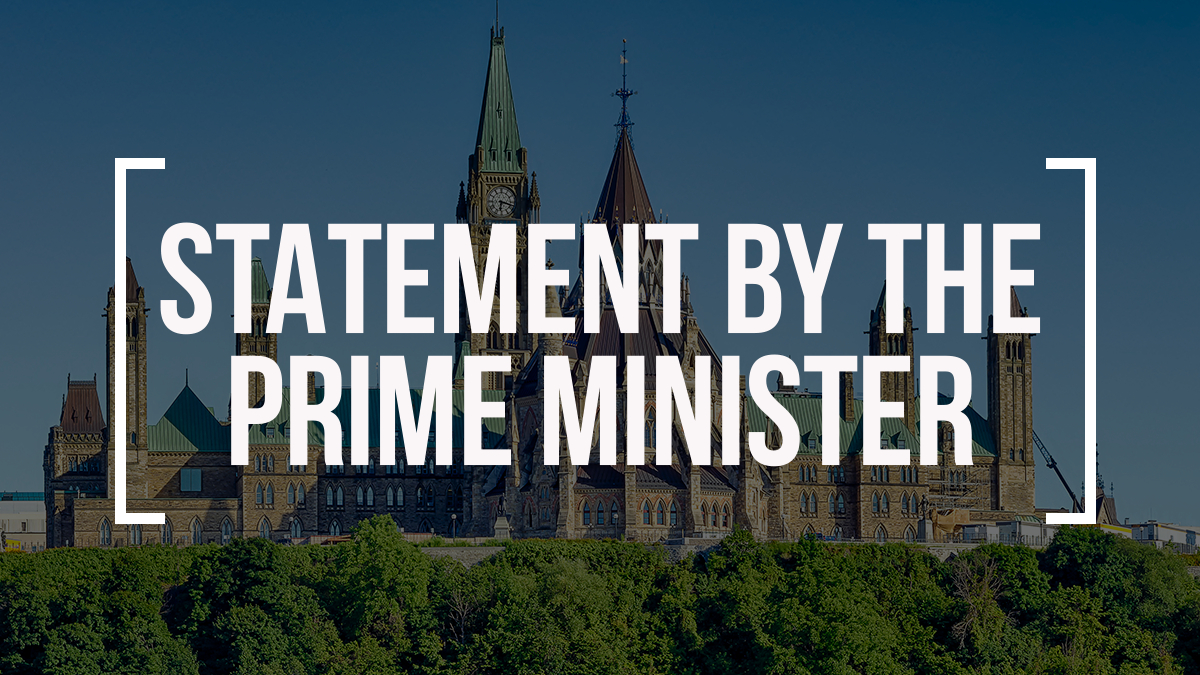 November 20, 2022
Bangkok, Thailand
Recalling the Putrajaya Vision 2040, APEC reiterates our commitment to pursuing strong, balanced, secure, sustainable and inclusive growth in the Asia-Pacific region.
APEC is determined to continue advancing its sustainability objectives in a bold, responsive, and comprehensive manner to address the heightened economic and environmental challenges and disruptions facing the region, building on our commitments in the Putrajaya Vision 2040 and the actions set out in the Aotearoa Plan of Action (APA), for the prosperity of all our people and future generations.
By adopting the Bangkok Goals, APEC moves forward with outlining how to achieve its comprehensive and ambitious sustainability and inclusion objectives, while reinforcing and contributing to ongoing global actions. APEC explored approaches such as the bio-circular-green (BCG) economy model that integrates three economic approaches, where technology and innovation are used to create value, reduce waste, advance resource efficiency, and promote sustainable business models. It also calls for more holistic efforts to achieve more balanced, inclusive and sustainable growth. Such efforts should build on APEC's existing commitments and workstreams as well as consider new aspirational ones to further APEC's sustainability objectives.
APEC will marshal existing targets and workstreams in conjunction with the following goals, key areas and aspirational targets:

Supporting global efforts to comprehensively address all environmental challenges, including climate change, extreme weather and natural disasters, for a sustainable planet, particularly in terms of climate mitigation, adaptation and resilience by:

Contributing practical, ambitious and concrete initiatives to transition to a climate-resilient future global economy which align with global efforts, such as the achievement of the 2030 Agenda for Sustainable Development and the goals of the Paris Agreement, as well as appreciating and supporting APEC members' respective net zero / carbon neutrality commitments, recognising the urgent need to collectively address climate change and reduce greenhouse gas emissions and the need to provide international support including capacity building, technological and financial support, which are key enablers in this regard;
Enhancing adaptive capacity, strengthening resilience and reducing vulnerability to the adverse effects of climate change and associated risks, including through mainstreaming adaptation measures into policies, strategies and planning, as well as disaster and emergency preparedness and management;
Strengthening cooperation to develop and exchange policies and best practices, and promote capacity building and awareness-raising programmes that address all environmental and climate challenges, and support sustainable growth;
Ensuring diversity and inclusion in our collective efforts to address climate change;
Advancing the transition to clean and low-carbon energy through various pathways reflecting the different circumstances in each economy, strengthening energy resilience, promoting energy security, and ensuring affordable and reliable energy access, including by fostering technical collaboration and exchange of best practices and experiences. We acknowledge the importance of stable energy markets and clean energy transitions. Noting the progress made to date, APEC economies are discussing goals for further strengthening the region's capacity to adopt renewable energy and other clean and low-emissions energy technologies;
Recalling our commitment to rationalise and phase out inefficient fossil fuel subsidies that encourage wasteful consumption while recognising the importance of providing those in need with essential energy services, and, to reach this goal, continuing efforts in an accelerated manner;
Promoting sustainable, resilient, productive, and inclusive food systems and agricultural practices, achieving food security and nutrition, reducing food loss and waste, including through encouraging environmentally-friendly policies and minimising environmentally-harmful ones, conserving agrobiodiversity, and enhancing the use of agricultural biotechnology, digitalisation and other innovative approaches;
Promoting research, development and deployment of cost-effective low and zero emissions technologies, acknowledging that there are a variety of technologies and approaches available;
Supporting finance and investments in sustainability and climate action, including disaster risk finance insurance, and, if appropriate, carbon pricing and non-pricing mechanisms and international carbon credit markets, as well as exploring options to support the alignment of financial flows towards a greener and cleaner global economy, for example taxonomies and other alignment approaches.

Progressing sustainable and inclusive trade and investment and ensuring that they are mutually supportive with our environmental policies by:

Intensifying work that enhances stability, resilience and sustainability of supply chains, as well as improves connectivity, including through the implementation of the APEC Connectivity Blueprint and advancing cooperation and sharing best practices on green public procurement;
Advancing work on the facilitation of trade in environmental goods and services, building on discussion about the APEC List of Environmental Goods and the Reference List of Environmental and Environmentally Related Services and further discussing the impact of non-tariff measures on trade in environmental goods;
Advancing concrete initiatives on responsible business conduct, environment, social and governance (ESG) industry practices, for example through the development of sustainable tourism, manufacturing, agriculture, transport and logistics sectors, as well as the green and low-carbon digital and technology sectors;
Advancing gender equality and economic integration, inclusion and empowerment of women;
Strengthening the roles of micro, small, and medium enterprises (MSMEs), including encouraging the formulation of an updated APEC Strategy for Green, Sustainable and Innovative MSMEs, building capabilities for MSMEs in sustainability practices such as the ESG and BCG approaches, and collaborating to improve opportunities for MSMEs to be competitive, specialised, innovative and expand into international markets.

Promoting environmental conservation, sustainable use and management of natural resources, as well as halting and reversing biodiversity loss by:

Enhancing conservation and sustainable use and management of coastal and marine resources and ecosystems as well as sustainable fisheries and aquaculture, including preventing, combatting and working towards ending illegal, unreported, and unregulated (IUU) fishing and implementing the APEC Roadmap on Combatting IUU Fishing;
Continuing work to prevent and reduce marine debris and plastic pollution, including through the implementation of the APEC Roadmap on Marine Debris;
Strengthening efforts to combat illegal logging and associated trade, stop the degradation of forest ecosystems, and promote trade and consumption in sustainably managed and legally harvested forest products;
Striving to ensure diversity and inclusion to improve our efforts in maintaining, conserving, managing and protecting the environment and natural resources.

Advancing resource efficiency and sustainable waste management towards zero waste by:

Increasing cooperation to advance circular economy approaches, including through promoting circular business models as well as exchange policies and best practices, and sustainable production and consumption patterns.

To achieve the above and the three economic drivers of the Putrajaya Vision 2040 requires the adoption of an inclusive approach that improves the quality of life for all members of society and advances gender equality as well as economic inclusion and empowerment of MSMEs, women, and other groups with untapped economic potential, such as Indigenous Peoples as appropriate, people with disabilities, and those from remote and rural communities, while also promoting the role of youth. Further, there is a need for stronger whole-of-society partnerships and whole-of-system approaches within APEC, particularly across all fora and sub-fora in order to deliver comprehensive, coherent and mutually-reinforcing outcomes.
The following enablers should be accelerated through relevant APEC mechanisms:

Conducive and agile regulatory frameworks and enabling business environment, including through structural reform, good regulatory practices and international regulatory cooperation, particularly advancing the implementation of the Enhanced APEC Agenda for Structural Reform (EAASR) and taking into account the findings and recommendations of the 2022 APEC Economic Policy Report (AEPR) on Structural Reform and a Green Recovery from Economic Shocks and other relevant AEPRs to inform policies and approaches.
Capacity building by deepening economic and technical cooperation, exchange of experiences and best practices to achieve sustainable and inclusive growth, voluntary technology transfer on mutually agreed terms, as well as inclusive human resource development, especially reskilling and upskilling to boost recruitment, retention and promotion of a diverse workforce.
Enabling environment for the development of quality infrastructure, financing and investment, as well as further leveraging science, technology, innovation and digitalisation.
Networks for collaboration among public sector, private sector, financial sector, academia, other international and regional organisations, other relevant stakeholders, as well as mechanisms within and related to APEC, including ABAC, the APEC Study Centers Consortium, and APEC permanent observers namely ASEAN, PECC, and PIF.

The APEC Committees and relevant sub-fora will integrate and advance the above agenda in their respective strategies and work plans, where appropriate, as well as to deepen cross-fora collaboration. The APEC Secretariat will maintain an evergreen compendium of the actions and initiatives taken and to provide regular updates to Senior Officials as the means to review our progress to contribute to and in accordance with the APA review process. Senior Officials will have the overall responsibility for monitoring and evaluating progress under the Bangkok Goals on BCG Economy. The furtherance of the sustainability agenda in a comprehensive and ambitious manner will support APEC's growth trajectory towards a strong, balanced, secure, sustainable and inclusive future.
The Autocratic Recession – Will China's Handling Of COVID Sink Its Economy?
I am in the middle of writing a book on French democracy, and not for the first time I wonder if I have the wrong country. Often in recent months I have felt I should have been scribbling about America or the UK, but now unrest is bravely picking up in Iran, and then, surprisingly we have the most political, widespread and angry outbreak of protests across China. It might well be too bold a view to say that the democratic recession is coming to an end or has troughed, but a 'Spring' in autocratic countries would be a welcome development, provided it ends well (please note that 15 of the 16 countries in the last '16' round of the World Cup are democracies').
China is crucial and fascinating here. Having crowned himself as leader for 'a very long time' and triggered a transition from one party to one man, Xi Jinping's hubris could not have been greater (see an earlier note 'The Red Curtain'), and this has now been punctured by public calls for his resignation.
Having enjoyed an easy two years whilst the rest of the world suffered greatly, China is now mired in COVID, direly so in the context of the government's autocratic and heavy-handed crackdown. In some ways it has had little choice. Chinese vaccines are not as effective as Western ones and a very large number of older Chinese people have not had a booster jab.
Public Health
Neither does China have the public health infrastructure of the West. It has, on a per capita basis, one seventh of the nurses that Germany has, and one tenth of the 'emergency' hospital beds of Germany (though, life expectancy in China surpassed that of the US this year, still well behind the EU). It could not cope with a public health emergency – by the standards of how America dealt with COVID, China could suffer 4 million deaths, or 2.3 million using Taiwan as a benchmark. In that respect, a harsh lockdown makes some sense.
What is new, is that the lockdown has given the bulk of China's population a bitter taste of
autocracy. In some cases, factory workers have been treated in a way that makes Oliver Twist's trials look like a luxury holiday. Granted that the lockdown cannot end immediately and must endure till the spring in some form or other, there are two very important, long-term questions to answer.
The first is whether the manifestation of Xi Jinping's autocratic strategy breaks the patience of the Chinese people, and the contract between the people and the state (CCP). Second and relatedly, is whether autocracy is bad for productivity, and if so China hits the productivity wall and regresses. In my view, in the grand scheme of strategic competition between China and the US, this is far more an important issue that a potential invasion of Taiwan.
Productivity
Chinese growth is slowing and like many other countries it may be in a recession. More tellingly, its trend rate of growth has come down significantly (3%) and given worsening demographics, stronger productivity is really the only recourse to higher growth. This is why autocracy is a problem.
To parse the academic work in this field, autocracy and rising productivity can go hand in hand in early developmental economies, but as the very different paths of North and South Korea show, the development of strong institutions and potentially a democracy, pays a sizeable economic dividend.
There is a good deal of evidence to show that political instability or sharp, negative changes in institutional quality can damage productivity. Turkey is another good example of a thriving economy shrunk by deepening autocracy and corruption.
At the other end of the spectrum, the consistently most productive and innovative economies are those countries (Nordics, Ireland, Switzerland for instance) with the best institutional and democratic 'quality'. They exemplify open economies and open societies.
Cracks are now starting to show in the Chinese model. That Jack Ma only feels secure in Tokyo suggest that there are limits to entrepreneurial leadership in China. The property and shadow banking system are under stress and the disconnection of China from the rest of the world (diplomatically, flow of people) are just some of the factors that will curb innovation, risk taking and productivity in China.
Any talk of a 'rising' in China is misplaced, and equally the place of Taiwan is not fundamental to China's progress. However, if it is to become a dominant power its economy must develop structurally, and this is where autocracy may become the biggest obstacle that China faces.
Charting the Global Economy: Inflation Eases From US to Europe
(Bloomberg) — Inflation around the world is finally coming off the boil, but that's providing only some comfort to global central bankers who view price pressures as remaining far too intense.
In the US, so-called core inflation, which excludes food and energy prices, rose a below-forecast 0.2% in October from a month earlier. Euro-zone annual inflation slowed in November by the most since 2020, but still remained elevated at 10%.
Despite the cooling, there's still evidence that inflation could prove more enduring. US employers added more jobs than forecast and wages surged by the most in nearly a year. And in the UK, employers are still confident they can pass on higher costs to consumers, while inflation expectations are stubbornly high.
Here are some of the charts that appeared on Bloomberg this week on the latest developments in the global economy:
World
Global inflation is showing signs of having peaked, although a likely slow retreat from multi-decade highs means it will remain a bugbear for central banks into 2023.
Factories in Europe and Asia struggled in November due to weakening global demand, with the pressure unlikely to let up in the months ahead. Business surveys by S&P Global pointed to shrinking activity and a dire outlook in wide parts of both regions.
Ghana's central bank increased its benchmark interest rate to the highest level in more than 19 years to cool persistent inflation. Thailand and Guatemala also hiked, while central banks in the Dominican Republic, Mozambique and Botswana held steady.
US
US employers added more jobs than forecast and wages surged by the most in nearly a year, pointing to enduring inflationary pressures that boost chances of higher interest rates from the Federal Reserve.
A key gauge of consumer prices posted the second-smallest increase this year while spending accelerated, offering hope that the Fed's interest-rate hikes are cooling inflation without sparking a recession. The personal consumption expenditures price index minus food and energy, which Fed Chair Jerome Powell stressed this week is a more accurate measure of where inflation is heading, rose a below-forecast 0.2% in October. Core services costs also moderated.
Europe
Euro-zone inflation slowed for the first time in 1 1/2 years, offering a glimmer of hope to the European Central Bank in its struggle to quell the worst consumer-price shock in a generation. Inflation eased to 10% in November from a year ago, helped by smaller price advances in energy and services.
Polling reveals mounting regret among the British people who voted to leave the EU in 2016, largely due to concerns about the economy. Business investment has suffered more than Germany, France and Italy. Investment has lagged all Group of Seven advanced economies since the Brexit referendum.
Inflation pressures in the UK economy showed only limited signs of abating in November, with companies expecting to raise prices by 5.7% in the coming 12 months.
Asia
China's imports from South Korea fell by more than 25% last month to the lowest level since February 2021. The drop is another indicator of how the Beijing government's Covid Zero policy is weighing on consumption and global demand.
Japan's businesses increased spending for the fourth straight quarter amid sharply weaker yen levels, an outcome that is likely to help improve the economy's weak performance in the third quarter.
Emerging & Frontier Markets
Chile's economic activity unexpectedly rose in October on a jump in mining output and a resilient retail industry, as annual inflation begins to ease from a multi-decade high.
Mexico posted record remittances in October, as workers living abroad continued sending cash back home and propping up the country's economy. Money sent home by Mexicans who are mainly living in the US totaled $5.36 billion in October.
–With assistance from Philip Aldrick, Andrew Atkinson, Maya Averbuch, Matthew Boesler, Max de Haldevang, Claire Jiao, Simon Kennedy, Matthew Malinowski, James Mayger, Yoshiaki Nohara, Reade Pickert, Craig Stirling, Alex Tanzi, Alexander Weber and Erica Yokoyama.
Anxious About The Economy? 'Career Cushioning' May Be The Answer
Layoffs and worries about the economy may be eclipsing your enjoyment of the holiday season—and even hopes for next year—but you can stay ahead of the game. One way to do that is by career cushioning—taking a proactive approach to explore the job market and start looking for a new job before it's absolutely necessary.
It's crucial to be cautious about career cushioning, though. You don't want your employer to mistakenly believe you're not committed to your current role, and you don't want to get distracted or spend limited time chasing opportunities you're not necessarily interested in. There are ways to be both cautious and active in a pre-emptive job search.
Job Insecurity and Recession Fears
If you're feeling a bit unsettled about the future or your career, you're not alone. In fact, 66% of respondents think a recession could cause layoffs at their organization, according to a study by Clarify Capital. In addition,
81% of people are personally concerned about losing their job.
37% of respondents don't believe they could handle being laid off either emotionally or financially.
Potential recession is impacting the ways companies manage as well. Fully 70% of people say potential recession has impacted raises at their organization, 65% say it has impacted productivity and 61% report it's had an effect on hiring. People are most concerned within the business and information industry (66%), the finance and insurance industry (61%) and the education industry (58%).
The threat of recession also has an emotional effect as 45% report feeling stressed, 36% say they're scared or depressed and 25% report feeling demotivated.
Given this data, it's exactly the right time to motivate your next steps and start career cushioning.
Getting Empowered
Fortunately, you can take action—and just by doing so, you'll contribute to your wellbeing. In fact, when you're stressed about something, you tend to feel happier and healthier when you take proactive steps to respond. The reason: You're taking control and reminding yourself of the ways you're capable of creating your own future—and these are very good for you.
When you're thinking about taking proactive career steps, you'll want to consider growth and security which comes from both inside and outside the organization. If you get laid off, you'll want a strong contingency plan outside your current employer, but if your job is in jeopardy, you might also find another role internally which could be a great next step. Don't assume security will come only from outside the company.
#1 – Reflect and Assess
One of the first things you can do to be proactive about your career is to reflect on your desires and assess your situation. Consider what you love to do and what you have to do in your current role. Look for as much alignment as possible. Also assess your organization. Is there strong direction and purpose provided by leaders you want to follow? Do you have an opportunity to influence? Are there clear practices which make it easy to get things done? Can the organization adapt over time? And are there opportunities to grow with colleagues you appreciate? All of these are ways to evaluate whether your job or your company are places you want to stick around.
#2 – Develop Your Network
This tip won't come as any surprise, but how you develop your network—more than its size—is perhaps the most important consideration. Networks work best when they're based on reciprocity. People want to help you, but they're most motivated to do that when you've also helped them, or when they can expect you will support them in the future.
As you're taking action to cushion your career, it's the perfect time to reach out without asking for anything. You can just check in with people you respect—with no agenda—just letting them know you're thinking of them. You can share an article or an idea with someone because you think they'd value it. You can have coffee (virtual or otherwise) just to stay in touch. The point is to nurture your network and keep it fresh by adding value for others and staying on people's minds—and to do this with contacts who are both internal to your company, and external.
As you're strengthening your network, be sure to cast your net broadly. A study by MIT found most of your opportunities come not from your primary network of your closest connections, but from your secondary or tertiary connections. This is because with more distance from you, people have access to information you likely don't have—about new opportunities or emerging potential for new roles.
#3 – Volunteer
Volunteering may seem removed from career development, but data demonstrates those who volunteer in their communities have higher salaries and benefit from more job growth over time. In particular, a study published in Social Science Research found volunteering tends to give people a bump in their salaries and a study by the Center for Economics and Policy Research found links between volunteer work, higher wages and improved likelihood of employment.
When you volunteer, you build your skills and develop your capabilities. If you're doing the books for the nonprofit focused on refurbishing bicycles for the underserved, you're continuing to develop your financial and analytical skills. Or if you're swinging a hammer, building homes for people in your community, you're also developing team and communication skills.
Volunteer work is also great for building relationships with people who can help you along the way. The person weeding the community garden next to you may be the president of a company or the person serving next to you at the soup kitchen may be an influential recruiter.
#4 – Stay Informed
When you're being proactive, it's also wise to stay informed about trends, dynamics of the labor market and companies which interest you. Stay current on the industries which are growing and thriving so you know where to focus an external search if you need one. Be aware of the kinds of jobs which are in higher demand so you can build skills in those directions. And consider the areas of the country where jobs are most prevalent. All of these will help you be ready if you need to go from proactive exploration to actively looking for your next role.
The most resilient people do three things. First, they stay informed. Next, they make sense of what they're hearing. And third, they respond, improvise and solve problems based on what's happening and what it means to them.
If you learn the market is hot for workers within the tech industry in North Carolina, you might expand your network in the industry, sign up for alerts about jobs that become available in the field and learn more about what it's like to live or work in the area. You might even put your ear to the ground and seek information about a new focus your current company has on digital innovation—so you can position yourself in that direction.
When you're more knowledgeable, you'll be more confident and able to respond and take action, but you'll also be more articulate and impressive in an interview as well.
#5 – Be Present and Engaged
Perhaps the most significant thing you can do to cushion your career is to perform brilliantly in whatever role you have currently. Demonstrate commitment, invest energy and give your best in whatever you're doing. Colleagues and leaders will value and respect you when they see your contribution and experience your engagement—and these will set them up to support you in getting to the next step whenever the time is right.
The Next Opportunity
Recession, layoff and job changes can be scary. But they're less frightening when you're prepared and when you're making your own decisions—taking action to have not just a soft landing, but a forward bounce which will allow you to grow and develop your career in the midst of challenges.