Banking barriers: How the Canadian financial sector excludes Black entrepreneurs, stifling innovation – CBC.ca
As the owner of a beauty shop catering to Black hair, Nichola Lorimer is used to explaining her business to people who are unfamiliar with the products and services she offers.
But when the 37-year-old Edmonton entrepreneur, who goes by NiLo, inquired about a commercial mortgage, she didn't expect the conversation would fixate on a derogatory racial term.
"I was explaining the type of business that I do, that it's a niche market, that I work with natural hair only. He asked if this is a 'nappy hair' business specifically," she said when recalling her phone conversation with the bank representative.
"'Is this like a business for nappy girls? Like nappy hair girls?' I was stunned."
The term was used historically to describe the tightly coiled texture of Black hair and was often associated with derogatory caricatures and portrayals of Black natural hair.
The Cost of Living ❤s money — how it makes (or breaks) us.
Catch us Sundays on CBC Radio One at 12 p.m. (12:30 p.m. NT).
We also repeat the following Tuesday at 11:30 a.m. in most provinces.
Lorimer said she tried to explain why the term was offensive, but the bank employee did not apologize and then ended the conversation.
After she filed a complaint, the bank reviewed a recording of the phone call and issued a letter of apology, which CBC News has seen, and wrote the incident did not represent the financial institution's philosophy. But the damage was already done.
I think there's a banking industry that may have been built around a more homogeneous, likely white society.– Nichola Lorimer, Edmonton-based entrepreneur
Lorimer said she felt the bank fundamentally didn't understand her business case nor did it care to.
The entrepreneur said the bank did not focus on the shop's real estate.
"I think that it's reflective of a lack of policy," she told CBC Radio's Cost of Living. "I think there's a banking industry that may have been built around a more homogeneous, likely white society."
Lorimer ended up postponing her plan for a mortgage.
Black-owned businesses face 'rudeness and bias'
Poor customer service and cultural insensitivity are common barriers facing Black entrepreneurs who turn to commercial banks for financing, said Caroline Shenaz Hossein, associate professor of business and society at York University in Toronto.
"It is just so perplexing the level of rudeness and bias that is occurring against people for simply wanting to get their projects funded," said Hossein, whose research includes financial exclusion.
"It's kind of an interrogation of questions that really does make them feel badly or feel that the kinds of business they are doing are not worthy of financing."
Barriers to financing
While some financing barriers are cultural, others are physical.
A 2010 geographic analysis of banks in Winnipeg, Toronto and Vancouver revealed that although commercial banks are abundant in affluent neighbourhoods, they're much scarcer and sometimes absent in low-income neighbourhoods with high concentrations of racially diverse residents.
In 2015, when asked how the City of Toronto can support Black-owned businesses, around half of Black respondents identified "accessing financing" as the top issue.
The problem was also flagged in an earlier study published in 2001, which found Blacks in Toronto were more likely to start their own businesses due to racism in the workplace.
New federal loan program
The federal government has acknowledged these systemic barriers. In early September, Prime Minister Justin Trudeau announced Ottawa would partner with eight major financial institutions to introduce a $221-million loan program aimed at helping Black entrepreneurs.
Participating lenders include RBC, BMO, Scotiabank, CIBC, National Bank, TD, Vancity and Alterna Savings. Together, those institutions committed to contributing more than half of the money to set up the new Black business loan fund.
While Hossein applauded this effort, she said she's concerned the program won't address the existing culture within banks that perpetuates financial exclusion.
"How are [the banks] going to be reformed by … coming together [with the government] to provide more money?" said Hossein.
She called it a temporary measure to "satisfy or appease the Black community" by offering loans at market rates.
A more holistic approach, according to advocacy groups such as Democracy Watch, would be for banks to track and publicly disclose their loan data based on gender, race and income, in order to better reflect the communities they serve.
Several banks, including RBCand BMO, have acknowledged the problem and announced steps they've taken to address it, including more inclusive hiring practices and funding for programs such as legal defence initiatives and community building.
Dozens of Black-owned businesses contacted by The Cost of Living said they would like to find out more about the latest federal program.
Liberal MP Greg Fergus, who chairs the Parliamentary Black Caucus, said he expects the loans to start flowing during the first quarter of 2021.
"What happens now is that the officials go back and start working [on] how do they involve Black entrepreneurs, business owners, Black-led organizations to design the program," he said.
Passing as white and getting 'dealt with in a different way'
Black business owner Tanya Reddick said she'll conduct business on the phone as much as possible to avoid interacting with bank employees in person until alternatives such as the federal funding are available.
Reddick, who runs a burrito stand at the Halifax Forum Farmers' Market, said she gets better customer service when the representative on the other end thinks she's white — an error that she said representatives often make over the phone.
"I sound as though I'm white," said 46-year-old Reddick, who is a descendant of Africville residents, a displaced community in Halifax with roots tracing back centuries to Black Loyalists and former slaves.
"When you sound that way, [then] you show up at the bank, literally the smile comes off a person's face, and you get dealt with in a different way."
Ben Kisimolo had a similar experience in Calgary recently when he showed up in person after booking a business loan application appointment with a major financial institution.
"She was happy when I talked to her on the phone. I can hear she was happy and excited to go through the process," recalled the 26-year-old, who runs a music and apparel startup in Alberta. "And then I got there. She said, 'Oh, are you Ben?' Yep, it's me.'
"Her vibe completely changed. I knew already I wasn't going to get anything. And for sure, I was right."
Many people think the business is owned by a white person. They're like, 'Oh, you're a Black person who's 26? You cannot be doing something like this.'– Ben Kisimolo, Calgary-based business owner
Kisimolo, who was born in Congo and raised in Montreal, said people in Western Canada often misidentify his accent as French Canadian over the phone.
"Many people think the business is owned by a white person," he said. "They're like, 'Oh, you're a Black person who's 26? You cannot be doing something like this.'"
Hiring 'white fixer' to get ahead
Recently, Reddick started networking with other Black-owned businesses in Nova Scotia and said one solution she's heard repeatedly is the idea of a "white fixer."
The practice involves hiring a white person to conduct business on behalf of and represent the Black entrepreneur.
"They'll hire white lawyers, or they'll have other representatives within their company that are white and they'll send them to basically close the deal," said Reddick.
"This is what we have to do to get ahead."
For Charline Grant, 46, any trip to the bank turns lengthy with numerous lines of questioning and multiple ID verifications.
"I already know my account is going to be flagged. All my cheques are going to be held for the next six months. I'm only going to be allowed to withdraw $500 cash per day," said Grant.
"They're not used to seeing me, a Black person like myself coming into a bank with a complex banking issue and complex business issue. Because that's not the narrative that's told about us. Therefore, I must be wrong, and they must be right."
Special rate for 'hockey clients'?
Grant runs three successful businesses with her husband, Garth, in Woodbridge, Ont., including a construction company, a human resources consultancy and a basketball academy.
When setting up an account for their latest basketball training school, Grant asked a bank employee about a special monthly rate reserved for community-based businesses.
"He said, 'No, that is for our hockey clients,'" Grant said. "And I said, 'I'm sorry, what? When you said that, does that sound ridiculous to you? When you say hockey clients, what do you mean?'"
Don't feel like waiting for your dose of The Cost of Living on Sundays?
To listen anytime, click here to download the show to your podcast player of choice.
Subscribe to get episodes automatically downloaded to your device.
Since the May 25 death in police custody of George Floyd in Minneapolis, Grant said there's been an awakening among Black business owners to the damaging effects of systemic racism in the banking sector.
"Because banking is so personal and it's money, a lot of people don't share their experiences," she said. "We've actually started a podcast, and we're calling it Banking While Black, which we're sharing our individual experiences, and we're getting others to call in and share.
"That's what we're going to use to let others know this is what the Black community goes through when we go to the bank. This is the level on which we are treated."
Banking barriers hurt economy, innovation
Joycelyn Dottin, 43, who started a private Facebook support group for Black business owners that has 400 members, said there's a cumulative cost to all these negative experiences.
"I can say one word: tired," said Vancouver-based Dottin, who sells her graphic designs through websites such as Threadless.
"If there was a word count search that I could do in my Facebook group, the word is tired. We're tired. Tired of fighting, tired of working harder than everyone else just so that we're accepted."
Banking barriers can also stifle innovation, and it means the economy loses out on creativity, said York University's Hossein.
"When we think about the systemic exclusion that's occurring against Black entrepreneurs and business people … we will lose talent. We're going to lose a lot of our creative people who are trying to grow an economy in new and exciting ways," said Hossein.
For more stories about the experiences of Black Canadians — from anti-Black racism to success stories within the Black community — check out Being Black in Canada, a CBC project Black Canadians can be proud of. You can read more stories here.
Pfizer cuts COVID-19 vaccine delivery by half for 2020 due to supply chain issues – Global News
Pfizer has confirmed to Global News that it will be distributing half the amount of COVID-19 vaccines that it had originally proposed for 2020 due to supply chain issues.
In an emailed statement to Global News, the pharmaceutical company confirmed what was first reported by the Wall Street Journal, that it will be delivering up to 50 million doses of the COVID-19 vaccine by the end of 2020 worldwide, down from the 100 million doses previously promised.
"Based on current projections we expect to produce globally up to 50 million vaccine doses in 2020 and up to 1.3 billion doses in 2021," Pfizer said in a statement.
Pfizer said there are two reasons the number of doses expected has changed.
"For one, scaling up a vaccine at this pace is unprecedented, and we have made significant progress as we have moved forwards in the unknown," the company said.
"Additionally, scale up of the raw material supply chain took longer than expected."

1:27


Coronavirus: Canadian officials expect Pfizer vaccine 'likely' to arrive first



Pfizer also noted that results of its clinical trial were received later than expected.
The company said finished doses are currently being made at a "rapid pace."
"We are confident in our ability to supply at a pace of approximately 1.3 billion doses by the end of 2021," Pfizer said.
Pfizer had adjusted its supply outlook in 2020 from 100 million to 50 million in November in publicly available statements, but had promised up to 100 million doses as late as September.
The vaccine has been found to be 95 per cent effective against COVID-19 in recent tests, and the United Kingdom became the first country to approve the vaccine on Wednesday.
Canada is set to receive up to four million doses of Pfizer's vaccine between January and March 2021, and will finish its review of the vaccine "soon," according to Health Minister Patty Hajdu.
© 2020 Global News, a division of Corus Entertainment Inc.
11 new COVID cases reported in Nova Scotia Thursday – HalifaxToday.ca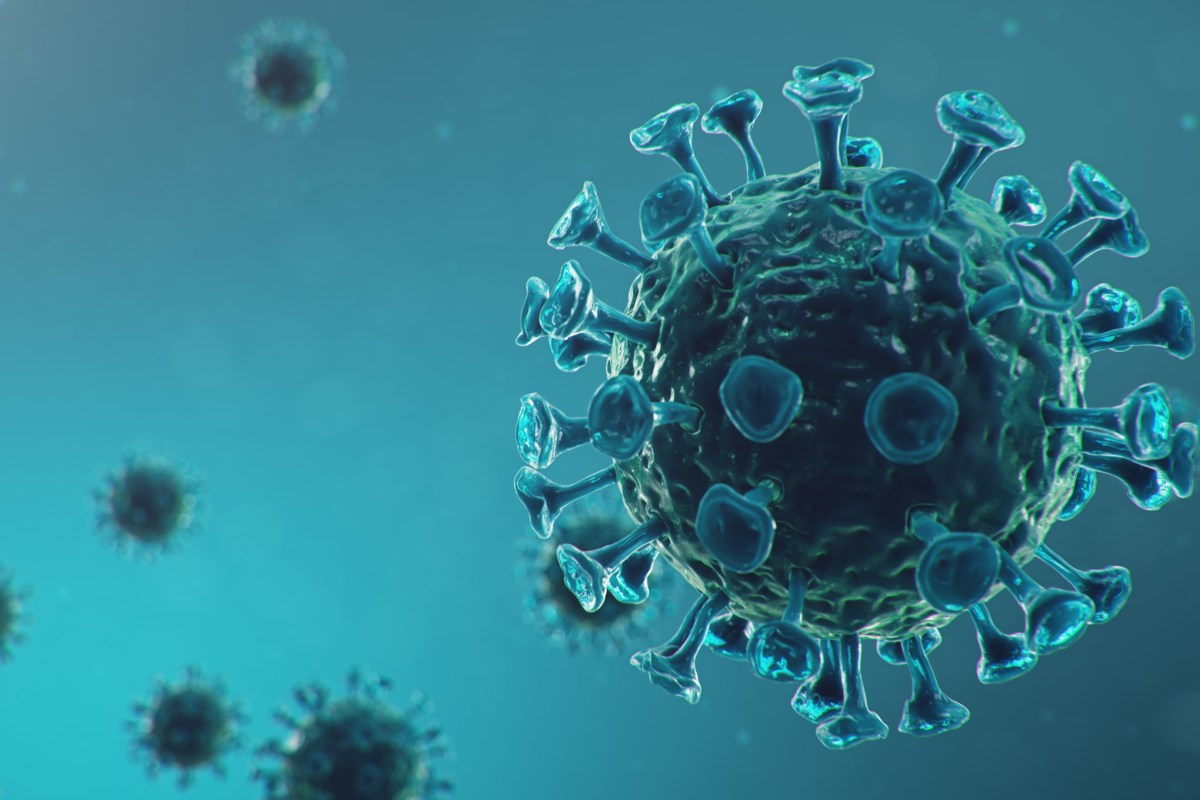 NEWS RELEASE
COVID-19/HEALTH/WELLNESS
*************************
As of today, Dec. 3, Nova Scotia has 119 active cases of COVID-19. Eleven new cases were identified Wednesday, Dec. 2.
Nine of the new cases are in Central Zone. The other two cases are in Northern Zone.
"As we get closer to another weekend under tighter restrictions, I want to remind all Nova Scotians that we need to continue limiting our social contacts and travel so we can contain the virus," said Premier Stephen McNeil. "We have the ability to slow the spread of COVID-19 in our province if we follow all the public health measures."
Nova Scotia Health Authority's labs completed 2,047 Nova Scotia tests on Dec. 2.
Yesterday there were 338 tests administered at the rapid-testing pop-up site in Halifax and 148 tests administered at the rapid-testing pop-up site in Wolfville. There were no positive test results identified at either site.
Since Oct. 1, Nova Scotia has completed 71,631 tests. There have been 254 positive COVID-19 cases and no deaths. No one is currently in hospital. Cases range in age from under 10 to over 70. One hundred and thirty-five cases are now resolved. Cumulative cases may change as data is updated in Panorama.
"It is important to recognize that although our cases numbers are not as high as we expected them to be, we continue to see new cases of COVID-19 every day," said Dr. Robert Strang, Nova Scotia's chief medical officer of health. "Now is not the time to let our guard down. Please do your part to slow the spread of this virus by continuing to follow all the public health measures and restrictions."
Visit https://covid-self-assessment.novascotia.ca/ to do a self-assessment if in the past 48 hours you have had or you are currently experiencing:
— fever (i.e. chills/sweats) or cough (new or worsening)
Or:
Two or more of the following symptoms (new or worsening):
— sore throat
— runny nose/nasal congestion
— headache
— shortness of breath/difficulty breathing
Call 811 if you cannot access the online self-assessment or wish to speak with a nurse about your symptoms.
When a new case of COVID-19 is confirmed, public health works to identify and test people who may have come in close contact with that person. Those individuals who have been confirmed are being directed to self-isolate at home, away from the public, for 14 days.
Anyone who has travelled outside of Atlantic Canada must self-isolate for 14 days. As always, any Nova Scotian who develops symptoms of acute respiratory illness should limit their contact with others until they feel better.
It remains important for Nova Scotians to strictly adhere to the public health order and directives – practise good hand washing and other hygiene steps, maintain a physical distance when and where required. Wearing a non-medical mask is mandatory in most indoor public places.
Rules concerning interprovincial travel within Nova Scotia, New Brunswick, Prince Edward Island and Newfoundland and Labrador have changed. The premiers of all four Atlantic provinces are cautioning against non-essential travel into neighbouring provinces. Currently, all non-essential travel into Prince Edward Island, New Brunswick and Newfoundland and Labrador requires a 14-day self-isolation. All public health directives of each province must be followed. Under Nova Scotia's Health Protection Act order, visitors from outside Atlantic Canada must self-isolate for 14 days unless they completed their self-isolation in another Atlantic province.
Nova Scotians can find accurate, up-to-date information, handwashing posters and fact sheets at https://novascotia.ca/coronavirus .
Businesses and other organizations can find information to help them safely reopen at https://novascotia.ca/reopening-nova-scotia .
Quick Facts:
— testing numbers are updated daily at https://novascotia.ca/coronavirus
— a state of emergency was declared under the Emergency Management Act on March 22 and extended to Dec. 13
— online booking for COVID-19 testing appointments is available for Nova Scotians getting a test at all primary assessment centres or at the IWK Health Centre in Halifax
Additional Resources:
Government of Canada: https://canada.ca/coronavirus
Government of Canada information line 1-833-784-4397 (toll-free)
The Mental Health Provincial Crisis Line is available 24/7 to anyone experiencing a mental health or addictions crisis, or someone concerned about them, by calling 1-888-429-8167 (toll-free)
Kids Help Phone is available 24/7 by calling 1-800-668-6868 (toll-free)
For help or information about domestic violence 24/7, call 1-855-225-0220 (toll-free)
For more information about COVID-19 testing and online booking, visit https://novascotia.ca/coronavirus/symptoms-and-testing/
The COVID-19 self-assessment is at https://covid-self-assessment.novascotia.ca/
*************************
Oil could close at highest price since March after OPEC+ news – Al Jazeera English
OPEC and Russia agreed to a modest output increase of 500,000 barrels per day from January onwards.
Oil prices on Thursday were on track to hit their highest closes since early March after sources said OPEC and Russia agreed to a modest output increase of 500,000 barrels per day (bpd) from January onwards.
The increase means the Organization of the Petroleum Exporting Countries (OPEC) and Russia, a group known as OPEC+, would move to cutting production by 7.2 million bpd, or seven percent of global demand from January, compared with current cuts of 7.7 million bpd.
The OPEC+ producers, however, failed to find a compromise on a broader and longer-term policy for the rest of next year.
Brent futures rose 63 cents, or 1.3 percent, to $48.88 a barrel by 1:01pm EST (18:01 EMT). US West Texas Intermediate (WTI) crude rose 49 cents, or 1.1 percent, to $45.77.
That puts both benchmarks on track to close at their highest levels since March 5 – before most countries imposed lockdowns to stop the spread of the coronavirus.
OPEC+ met on Thursday to work on policies for 2021 after talks earlier in the week reached no conclusion on how to tackle weak oil demand amid a new wave of coronavirus infections.
OPEC+ had been widely expected to roll over oil cuts of 7.7 million bpd, or eight percent of global supplies, at least until March 2021.
But after hopes for the speedy approval of COVID-19 vaccines spurred a rally in oil prices at the end of November – Brent futures gained 27 percent in November – some producers questioned the need to tighten oil policy.
Those higher prices in November prompted US producers to boost output for a third week in a row last week for the first time since June 2019, reaching 11.1 million bpd, according to government data.
"With US oil output on the rise, OPEC+ couldn't allow the Americans to win market share at their expense," said Edward Moya, senior market analyst at OANDA in New York.
The premiums of front-month Brent and WTI over the same month in 2022, meanwhile, reached their highest since February 2020, signalling future price uncertainty.
Four OPEC+ sources said the group would now gather every month to decide on output policies beyond January and monthly increases are unlikely to exceed 500,000 bpd.
Monthly meetings by OPEC+ will make price moves more volatile and complicate hedging by US oil producers.