'Be a good heart in the art world:' Ally McIntyre talks community and emotion – The Gateway Online
This is the second article in a four-part series about Edmonton's 2022 LGAAA Emerging Artist Award recipients.
With bold and assertive paintings, Ally McIntyre explores the effect of art on viewers and the meaning of art to the artist themselves.
McIntyre is a painter who specializes in acrylic mediums and spray paint. Her art communicates a story, which may not be obvious during the process — even to McIntyre.
"I tend to tell these stories using different reference imagery and mark making, but I really find the meaning later on in life," she said. "I'll come back and go, 'okay, that's what that was about.'"
"[My art is] sort of like a personal diary entry with what's going on in my life, or what I'm thinking about."
This intuitive process has led McIntyre to draw inspiration from around her, whether that's other artists, music, films, or other parts of her life. Though she admits that she's "a bit of a procrastinator," working around deadlines, the urge to create still comes naturally. McIntyre even added that the process can sometimes be something she doesn't enjoy, but responding to that emotion also results in painting.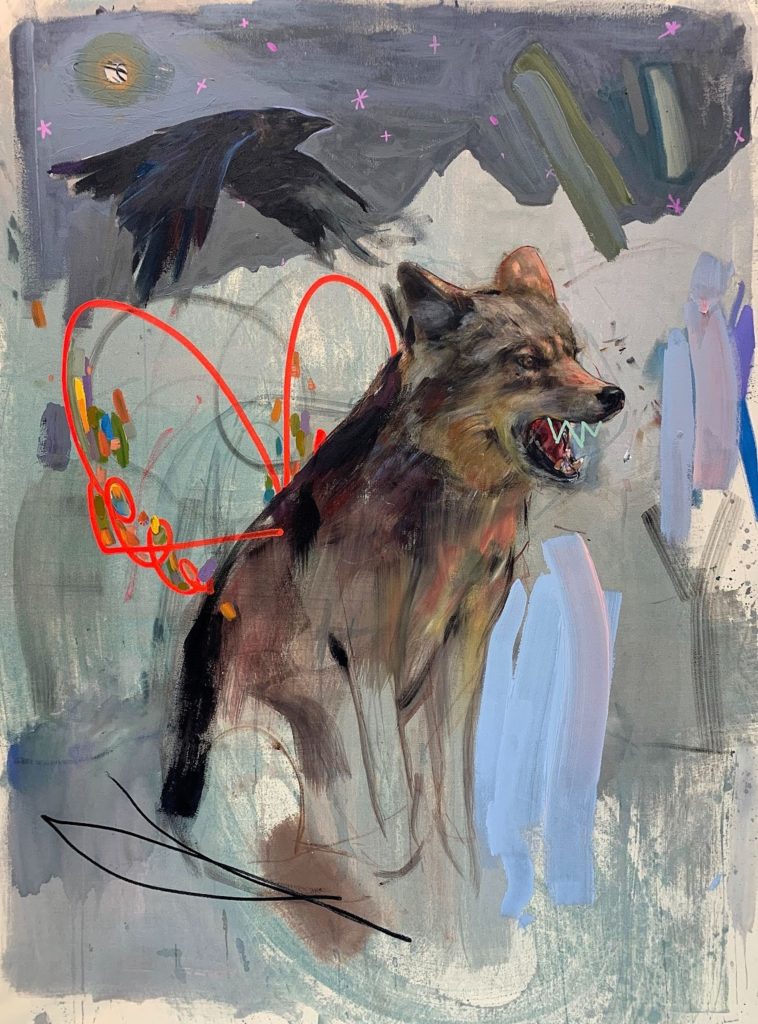 "It usually just bubbles up inside until a point where I need to get something out."
Spray paint is a medium that McIntyre has used for years, even though the method is non-conventional when it comes to painting. She has used spray paint since she was an undergraduate student at the University of Alberta, recalling that she was inspired by Sickboy. Sickboy is a British artist who is notable for their graffiti work. Once she began to experiment with spray paint, McIntyre noticed that the medium gave a "grittiness that straight acrylic paint didn't do" and the medium's been under her belt since.
McIntyre's art has travelled around the world — both in gallery exhibits and private collections. Her latest exhibit, titled Dog Day Circus, was shown in the Saatchi Gallery in London. Dog Day Circus documented McIntyre's work from her undergraduate days at the U of A until 2017.
"They curated [Dog Day Circus] really nicely to tell the story," she said. "There's a lot of dichotomies happening because it was over such a [large] expanse of time in my life."
"Every year something new is going on in everybody's life. There'll be different eras, represented in the show that were maybe a little more dark or a little more hopeful, or certain palettes."
Living in London was a big change for McIntyre, who mentioned the diversity in arts offered in the city compared to Edmonton. As of right now, she's moved back to Edmonton after feeling "homesick for the landscape back home," something that is sometimes communicated through her work.
Part of having her work around the world has led McIntyre to appreciate different types of acknowledgement. She mentioned that it was "a really good feeling" and she was "overjoyed" to be recognized by the Lieutenant Governor of Alberta Art Awards (LGAAA) Emerging Artist Award. However, this acknowledgement also comes from having pieces in private collections.
"It's a surreal experience to have your art out there in various people's homes or these institutions," she said. "It's another form of acknowledgement, [and] that just feels good."
"There's a lot of care that goes into the making of the works. To know that someone cares enough to invest in that is a real … good feeling all around."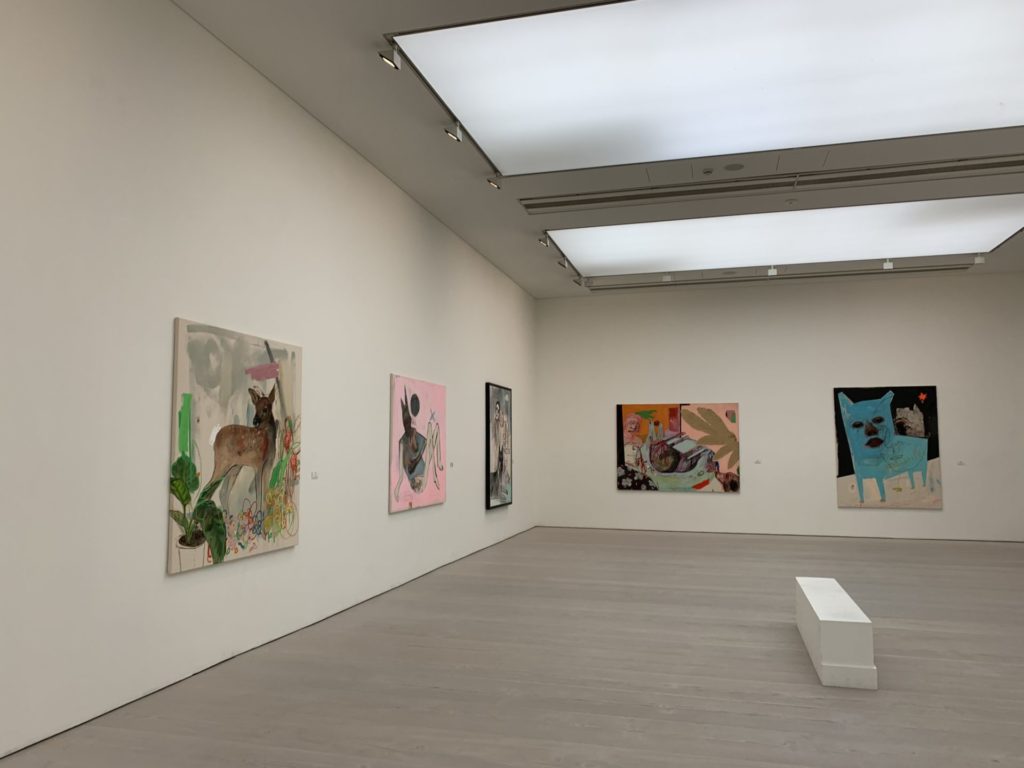 With so many varying emotions around her work, McIntyre still feels that the connection between artist and viewer is a personal one, even if it isn't always positive.
"I always say [visitors] can leave hating the work and that's better than feeling nothing towards it or numb towards it," McIntyre said. "I think it's important for us to be challenged visually, and to suspend our own beliefs of what we see in the world."
McIntyre is currently preparing for her next exhibition, which will be in Korea. She is also working on thank-you paintings that she is preparing for Roy Mills and Maria Whiteman, who teach in the U of A fine arts department and helped her with her LGAAA award application.
Finally, McIntyre said that having a supportive community is crucial to an artist's journey and career and encouraged mentors and peers to provide advice, even when an artist's work isn't something they enjoy.
"I think having a community or having mentors that you can rely on as an artist, for me has made … a huge difference in my career," McIntyre said. "Without those relationships and people to back you and support you, especially when times get difficult, it would be hard to continue. I wouldn't be where I am today without the support that I've received."
"Leave the place nicer than you found it. I think no matter where you go, even if you don't like somebody's art, you still gotta find that ability to encourage them if they seek help or advice. Just be a good heart in the art world."
Windsor Public Library wants to show you local art while you ride your bike – CBC.ca
Windsor Public Library wants to showcase the city's downtown art. It plans to have two cycling tours to show it off.
Becky Mayer, a librarian at the Windsor Public Library organized the tours. She said the main reason she wanted to do this is because people think there's nothing to do or see in Windsor.
"I often ride my bike around and I see a lot of cool and weird stuff," said Mayer. "So, I just thought that maybe a few people would want to join me on a weird stuff tour."
Mayer said she'll be bringing Betty the Bookmobile along for the journey. She said the ride will be pretty casual and if someone has a story to tell she's happy to give them space to share.
"I'm fine with talking as well. If you want to have a silent tour, that's also cool. Like, it's very, very casual. Go with the flow. We'll see what happens," Mayer said.
The first tour starts at 6 p.m. August 16, the second tour is on August 20 starting at 10 a.m. The tours last about an hour and starts at the library's Central Branch at the corner of Ouellette Avenue and Pitt Street.
Youth get creative at summer art camp – Lakeland TODAY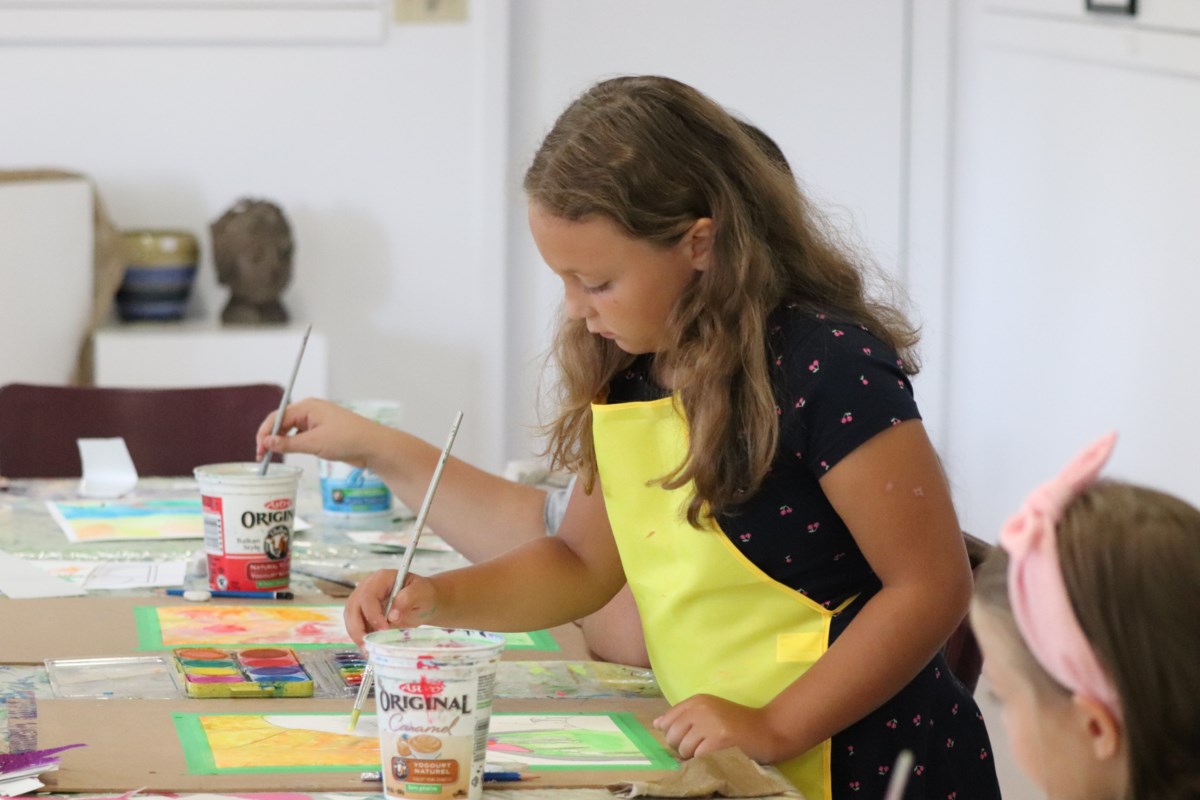 ST. PAUL – A variety of mediums were used to create unique works of art during a week-long Youth Art Camp held at the St. Paul Visual Arts Centre, last week.
Pam Bohn, the art instructor for the art camp, said the camp gives youth the chance to not only do art but form friendships.
"We also go outside to play and go to the park, and so it is also a day where they can make friends."
The art camp included acrylic painting, watercolour painting, mixed media projects, and much more.
"While I facilitate the classes, [the children] are free to create as they please," she said. "That allows those who like to do art that freedom to have different art mediums and try things that they may be unable to do at home."
Bohn said the participating youths have enjoyed the art camps, adding, "They all get excited when they come and take their [art] home to show their parents."
The Hive celebrates three new exhibitions at Art Gallery of Burlington | inHalton – insauga.com
Published August 15, 2022 at 2:41 pm
A special event celebrating three new exhibits is being hosted by the Art Gallery of Burlington.
The Hive is happening Saturday, Aug. 27, from 1 to 4 p.m. This free, all-ages event incorporates the organization, cooperation and energy of a beehive into an afternoon of art, activity, learning and fun.
The Hive will feature a special workshop led by Toronto's Clay and Paper Theatre, live arts and crafts demonstrations, a screen-printing presentation, live performance, food and drink.
The event is being held in celebration of the AGB's three new fall exhibitions:
The Future of Work, an exploration into how the pandemic has affected labour markets and our quality of life

ਨਜਰ ਨਾ ਲੱਗੇ

/Nazar na lage/Knock on wood, a vibrant and meaningful interpretation on the art of rangoli by artist Noni Kaur
Know your Place, an exhibit of cartoon-like clay sculpture that reveal the raw emotional experiences of the artist Sami Tsang
Known for work inspired by oral traditions, folk songs, poems and fables, Clay and Paper Theatre will charm participants and audiences with their original multi-disciplinary performance-based production. Guests who wish to participate with Clay and Paper Theatre should arrive early and be ready to create.
Visitors are invited to an interactive, screen-printing demonstration led by artist Jesse Purcell and are encouraged to bring any used clothing to be transformed into a bunting display to be hung in the gallery by the artist collective Works-in-Progress.
Arts Burlington will be opening its doors to guests with arts demonstrations and the Burlington Handweavers and Spinners Guild will guide guests through a natural plant-based dying demonstration, teaching attendees what they need to know to create from home.
The AGB parking lot will be free for the day. For more information, visit the AGB website.

insauga's Editorial Standards and Policies
Stay the know
Subscribe now to receive our daily email of today's top stories in your city!
advertising