Beyond Local: Notley proposes provincial travel pass, diversifying economy and pushing renewable energy – St. Albert Today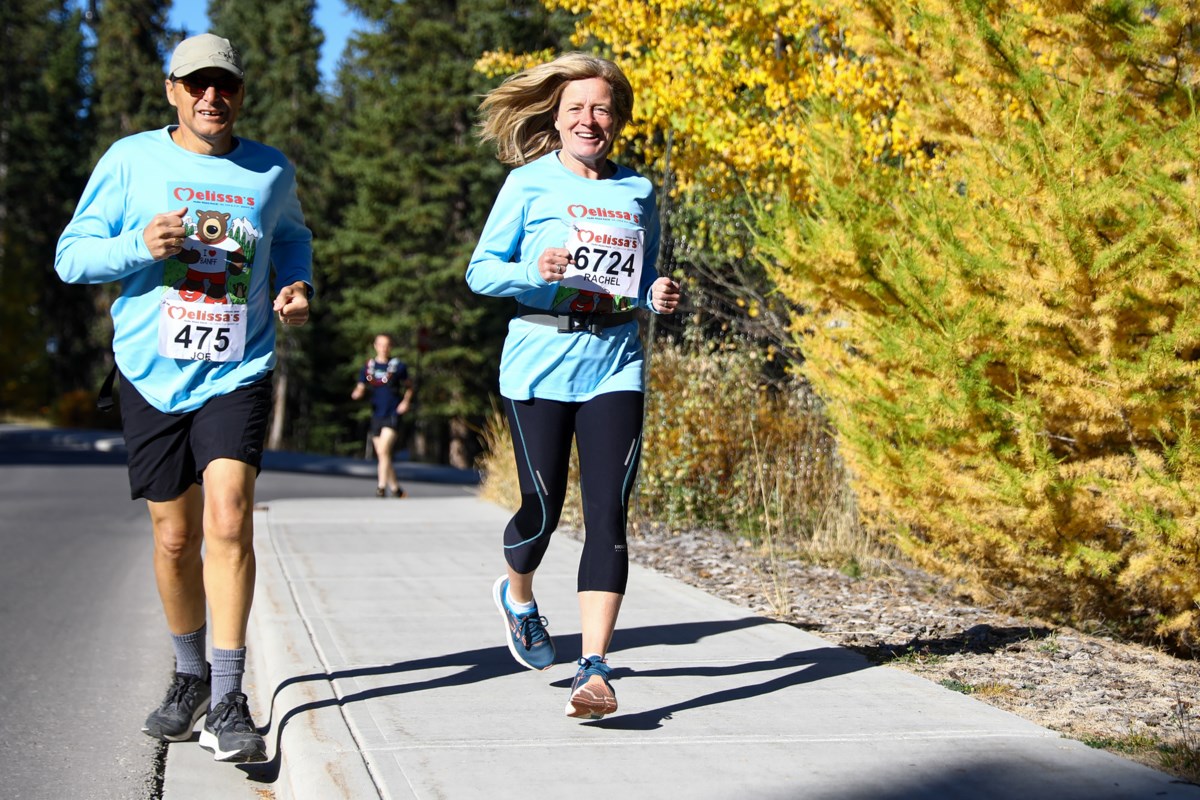 BOW VALLEY – The leader of Alberta's opposition proposed a provincial travel pass, more emphasis on renewable energy and diversifying the economy at a virtual town hall meeting with the Bow Valley Chamber of Commerce Wednesday afternoon (March 31).
Rachel Notley, the leader of the NDP, announced a series of proposals aimed at helping embattled Alberta economies throughout the province.
The former premier said an Alberta travel pass would be a one-time voucher aimed at pushing people to spend more money within the province opposed to spending it in other jurisdictions.
"I believe Albertans will be looking close to home and looking to our wild spaces that have always been amongst our most precious treasures," she said.
"We know it won't be a silver bullet, but I do believe it will be important in protecting jobs, keeping businesses open and making sure tourism not only drives our economy, but grows."
The pass would allow residents to get back as much as 20 per cent of their travel costs up to $1,000 on accommodations, parking, rentals and other visitor trips. She said similar programs such as the Ontario Fun Pass and the Explore New Brunswick Travel Incentive Program has seen success.
In the Bow Valley – an area largely reliant on tourism dollars – 2020 was a tumultuous year because of the COVID-19 pandemic. Businesses have been affected by public heath restrictions over the past year.
According to a 2019 Statistics Canada report on visitor spending in Alberta, 68,000 jobs were tourism-based in the province and there were about 20,000 tourism-based businesses. Alberta had an estimated 34.7 million visits in 2019 and $8.2 billion in tourism-related expenditures that had a direct and indirect impact of $6.5 billion on the province's GDP. It's also estimated about $1.1 billion in taxes were collected as a result.
The recently released provincial budget from the UCP announced an ambitious goal to double tourism spending in the province to more than $16 billion a year by 2030, showing that both the NDP and UCP are prioritizing tourism in Alberta.
The Bow Valley region has seen a steady increase of visitation in recent years, which has helped provincial and federal vaults with a steady tax flow, but ultimately left municipalities to pick-up the costs of infrastructure.
Canmore, Jasper and Banff have lobbied both NDP and conservative governments to allow for a resort municipality status – which exists in British Columbia and Prince Edward Island – that would help collect tourism-based revenue for local needs, but has thus far been unsuccessful.
A February Conference Board of Canada Travel Markets Outlook predicted while each province's tourism activities will recover at their own pace, "most provinces' visitor numbers will not recover to pre-pandemic levels until at least 2024."
Notley said there was "more to be done" in crafting a tourism strategy and wanted to hear from people throughout the province. She said the travel pass could generate considerable more economic activity than the roughly estimated $100 million it would possibly cost.
The concept would have the government ultimately chip in a percentage of the cost to visiting Albertan travellers, which would in turn be spent at local places such as bars, restaurants and museums. The extra visitation would allow businesses to support employees, stay open and keep paying taxes to the province's coffers.
In addition to the tourism plan, Notley said she would introduce a private member's bill that would ask to put an immediate stop to any coal development on the eastern slopes. The bill, she said, would also stop all coal leases that are in the southern Rocky Mountains and foothills as well as near national and provincial parks, wilderness areas and wildlife sanctuaries.
She said the ultimate goal is to take a "robust and evidence-based" look at the coal policy and aim towards placing more emphasis on renewable energy such as hydrogen and geothermal.
Notley also put down any talk of the NDP supporting a provincial sales tax in the near future, saying it "is not the time to look at a sales tax."
She recommended first examining the system of taxation, a focus on recovering from COVID-19 and further diversifying the economy and see the levels of incoming revenue before making a decision on bringing in a sales tax.
"Where we are right now in Alberta are economically very fragile. The implication of a blanket sales tax could do a significant amount of damage to our recovery."
CANADA STOCKS – TSX ends flat at 19,228.03
* The Toronto Stock Exchange's TSX falls 0.00 percent to 19,228.03
* Leading the index were Corus Entertainment Inc <CJRb.TO​>, up 7.0%, Methanex Corp​, up 6.4%, and Canaccord Genuity Group Inc​, higher by 5.5%.
* Lagging shares were Denison Mines Corp​​, down 7.0%, Trillium Therapeutics Inc​, down 7.0%, and Nexgen Energy Ltd​, lower by 5.7%.
* On the TSX 93 issues rose and 128 fell as a 0.7-to-1 ratio favored decliners. There were 26 new highs and no new lows, with total volume of 183.7 million shares.
* The most heavily traded shares by volume were Toronto-dominion Bank, Nutrien Ltd and Organigram Holdings Inc.
* The TSX's energy group fell 1.61 points, or 1.4%, while the financials sector climbed 0.67 points, or 0.2%.
* West Texas Intermediate crude futures fell 0.44%, or $0.26, to $59.34 a barrel. Brent crude  fell 0.24%, or $0.15, to $63.05 [O/R]
* The TSX is up 10.3% for the year.
Canadian dollar outshines G10 peers, boosted by jobs surge
By Fergal Smith
TORONTO (Reuters) – The Canadian dollar advanced against its broadly stronger U.S. counterpart on Friday as data showing the economy added far more jobs than expected in March offset lower oil prices, with the loonie also gaining for the week.
Canada added 303,100 jobs in March, triple analyst expectations, driven by the recovery across sectors hit by shutdowns in December and January to curb the new coronavirus.
"The Canadian economy keeps beating expectations," said Michael Goshko, corporate risk manager at Western Union Business Solutions. "It seems like the economy is adapting to these closures and restrictions."
Stronger-than-expected economic growth could pull forward the timing of the first interest rate hike by the Bank of Canada, Goshko said.
The central bank has signaled that its benchmark rate will stay at a record low of 0.25% until 2023. It is due to update its economic forecasts on April 21, when some analysts expect it to cut bond purchases.
The Canadian dollar was trading 0.3% higher at 1.2530 to the greenback, or 79.81 U.S. cents, the biggest gain among G10 currencies. For the week, it was also up 0.3%.
Still, speculators have cut their bullish bets on the Canadian dollar to the lowest since December, data from the U.S. Commodity Futures Trading Commission showed. As of April 6, net long positions had fallen to 2,690 contracts from 6,518 in the prior week.
The price of oil, one of Canada's major exports, was pressured by rising supplies from major producers. U.S. crude prices settled 0.5% lower at $59.32 a barrel, while the U.S. dollar gained ground against a basket of major currencies, supported by higher U.S. Treasury yields.
Canadian government bond yields also climbed and the curve steepened, with the 10-year up 4.1 basis points at 1.502%.
(Reporting by Fergal Smith; Editing by Andrea Ricci)
Canadian dollar rebounds from one-week low ahead of jobs data
By Fergal Smith
TORONTO (Reuters) -The Canadian dollar strengthened against its U.S. counterpart on Thursday, recovering from a one-week low the day before, as the level of oil prices bolstered the medium-term outlook for the currency and ahead of domestic jobs data on Friday.
The Canadian dollar was trading 0.4% higher at 1.2560 to the greenback, or 79.62 U.S. cents. On Wednesday, it touched its weakest intraday level since March 31 at 1.2634.
"We have seen partial retracement from the decline over the last couple of days," said Greg Anderson, global head of foreign exchange strategy at BMO Capital Markets.
"With oil prices where they are – let's call WCS still at roughly $49 a barrel – I still think CAD has room to strengthen over the medium term and even over a one-week horizon."
Western Canadian Select (WCS), the heavy blend of oil that Canada produces, trades at a discount to the U.S. benchmark. U.S. crude futures settled 0.3% lower at $59.60 a barrel, but were up nearly 80% since last November.
The S&P 500 closed at a record high as Treasury yields fell following softer-than-anticipated labor market data, while the U.S. dollar fell to a two-week low against a basket of major currencies.
Canada's employment report for March, due on Friday, could offer clues on the Bank of Canada's policy outlook. The central bank has become more upbeat about prospects for economic growth, while some strategists expect it to cut bond purchases at its next interest rate announcement on April 21.
On a more cautious note for the economy, Ontario, Canada's most populous province, initiated a four-week stay-at-home order as it battles a third wave of the COVID-19 pandemic.
Canadian government bond yields were lower across a flatter curve in sympathy with U.S. Treasuries. The 10-year fell 3.3 basis points to 1.469%.
(Reporting by Fergal Smith;Editing by Alison Williams and Jonathan Oatis)