Black Friday 2020 Apple AirPods sale: $190 AirPods Pro, regular AirPods $129, and many more – CNET
This story is part of Holiday Gift Guide 2020, CNET's gift picks with expert advice, reviews and recommendations for the latest tech gifts for you and your family.

'Tis the season to start your holiday shopping! Black Friday deals are happening all month long! Apple AirPods are the go-to wireless headphones and Black Friday has some great deals on both the regular ones and Pros. Are you looking to buy AirPod headphones this year, for yourself or as a holiday gift? We've selected a few of the best AirPod deals for you or for a gift for that special someone this year.
For a limited time, and while supplies last, Woot has the AirPods Pro for $190, the lowest price on record.
The real headliner, however, is the AirPods Pro dropping to $169 at Walmart starting Nov. 25. That beats the lowest price we've seen by $21, and beats the Apple Store price by a whopping $80. Standard AirPods, meanwhile, were down to an all-time low of $99 at Amazon, Costco and Walmart, but they have returned to $129. That's still $30 less than the full price at the Apple Store.
AirPods pricing 2020
| | | | |
| --- | --- | --- | --- |
| Model | Apple Store price | Best price right now | Best price (all-time) |
| AirPods Pro | $249 | $190 | $190 ($169 soon) |
| AirPods | $159 | $129 | $99 |
| AirPods with wireless charging case | $199 | $160 | $140 |
Our advice? Seek out the AirPods Pro at $190 or less, and the standard AirPods at $100 or less. If they're not at those prices now, wait for those deals to return.
Sarah Tew/CNET
The AirPods Pro briefly dropped as low as $190 during Prime Day sales at Woot, but that instantly sold out. That deal is back today (Nov. 18), and they have been otherwise selling between $195 and $200 at Amazon and other retailers since mid-October. But savvy shoppers will hold out until Nov. 25, when Walmart will be selling them for $169 (and hopefully sparking a new price war).
Walmart came in strong to the early Black Friday sale game by marking down the AirPods to $99 — the lowest price ever. That was matched by Amazon and (with membership) at Costco and Sam's Club. The deal has expired for now, but we'd expect it to return later in the season.
Sarah Tew/CNET
Personally, I would either get the cheaper AirPods or the AirPods Pro. But if you're really a zealot for wireless charging, know that you can get the standard AirPods with a wireless charging case for $160, which is a $39 savings versus the Apple Store price.
This article is frequently updated to reflect current pricing.
Black Friday 2020 deals: Sony noise cancelling headphones hit all-time low prices – BGR
If you purchase an independently reviewed product or service through a link on
our website, we may receive an affiliate commission.
---
AirPods Pro have been the top-selling headphones among our readers lately, especially since they're on sale with a record-setting $80 discount for Black Friday 2020. These wireless noise cancelling earphones will cost you $249 if you buy them from Apple, and they often drop to $219 at Amazon. Hurry over to the site right now, however, and you can pick up a pair for just $169.99! Amazon is keeping orders open even though they're sold out, which is great considering we're not going to see AirPods Pro hit this price for at least another year. The last time this happened when they went on sale for $199 during last year's Black Friday sale, orders still shipped within a few weeks.
Needless to say, Sony is obviously another very popular headphones brand, and Amazon just launched a fantastic early Black Friday sale that's packed full of the deepest discounts of the year.
---
Today's Best Black Friday Deal
FDA-authorized Powecom KN95 masks certified by NIOSH to work even better than 3M N95 masks are discounted for Black Friday! List Price:$26.25 Price:$22.31 You Save:$3.94 (15%)
Available from Amazon, BGR may receive a commission Buy Now
---
The deals in Amazon's big Black Friday 2020 sale start at just $68 for Sony WFXB700 true wireless earbuds that normally cost $130. If you want a major upgrade, however, you've got a few options. The class-leading $230 Sony WF1000XM3 true wireless noise cancelling earbuds are down to just $168 in either black or silver, and the $200 Sony WHCH710N over-ear noise cancelling headphones that people love so much are down to just $88 today.
That's no typo… Sony over-ear noise cancelling headphones for just $88!
Last but certainly not least, Amazon has a killer deal if you want the very best of the best. The Sony WH1000XM4 over-ear noise cancelling headphones are down to the all-time low price of $278 instead of $350. These incredible headphones continue to blow us away every single time we put them on, and now you can save some serious cash and find out for yourself what all the fuss is about!
---
Sony WH1000XM4 noise cancelling over-ear headphones – $278 (reg. $350)
Industry-leading noise canceling with Dual Noise Sensor technology

Next-level music with Edge-AI, co-developed with Sony Music Studios Tokyo

Up to 30-hour battery life with quick charging (10 min charge for 5 hours of playback)

Touch Sensor controls to pause/play/skip tracks, control volume, activate your voice assistant, and answer phone calls
Sony WH-1000XM4 Wireless Industry Leading Noise Canceling Overhead Headphones with Mic for Phon… List Price:$349.99 Price:$278.00 You Save:$71.99 (21%)
Available from Amazon, BGR may receive a commission Buy Now
---
Sony noise cancelling headphones – $88 (reg. $200)
This pair charges incredibly quickly and lasts for up to 35 hours, which allows you to bring them for a quick overnighter trip.
Cancel out the world with smart noise cancellation

Noise cancellation automatically senses your environment with Dual Noise Sensor Technology

Long-lasting listening with up to 35 hours of battery and quick charging
Sony Noise Cancelling Headphones WHCH710N: Wireless Bluetooth Over the Ear Headset with Mic for… List Price:$199.99 Price:$88.00 You Save:$111.99 (56%)
Available from Amazon, BGR may receive a commission Buy Now
---
Sony WF1000XM3 true wireless noise cancelling earbuds – $168 (reg. $230)
Not only does these have a built-in microphone that lets you take a phone call, they are extremely comfortable to wear.
Digital noise canceling: Industry leading anc lends a personalized, virtually soundproof experience. Phone call: A built-in mic enables you to take hands-free calls

24bit Audio signal processing delivers dramatically improved sound quality

Battery life up to 24 hours with carrying case (with 10min quick charge for 90min of play time)
Sony WF-1000XM3 Industry Leading Noise Canceling Truly Wireless Earbuds Headset/Headphones with… List Price:$229.99 Price:$168.00 You Save:$61.99 (27%)
Available from Amazon, BGR may receive a commission Buy Now
---
Sony WFXB700 true wireless earbuds – $68 (reg. $130)
Get the most out of your headphones with the extreme bass and balancing audio levels.
Truly wireless design with BLUETOOTH wireless technology for total freedom

EXTRA BASS for deep, punchy sound

Up to 9hr battery life, total 18hr with charging case
Sony WF-XB700 EXTRA BASS True Wireless Earbuds Headset/Headphones with Mic for Phone Call Bluet… List Price:$129.99 Price:$68.00 You Save:$61.99 (48%)
Available from Amazon, BGR may receive a commission Buy Now
---
Follow @BGRDeals on Twitter to keep up with the latest and greatest deals we find around the web. Prices subject to change without notice and any coupons mentioned above may be available in limited supply.
The 3 best Black Friday iPhone deals today: free iPhone 12, 11 Pro, plus more – TechRadar
So, this year's Black Friday iPhone deals have landed. Are they good? Yes. Are there a ton of them to sift through? Oh boy, yes there's a lot happening this year.
If you're short on time, or simply curious, here are the 3 best Black Friday iPhone deals in our opinion… or at least, these are the ones that have really caught our eye.
First up is the iPhone 12 at Verizon, which through a combination of a trade-in plus switch can be picked up for effectively no cost. What makes this slightly better than the similar deals at T-Mobile (again, in our opinion), is the fact you can choose either the trade-in or switching offer, so there's some flexibility here.
Not interested in a switch? Well, our next two favorite Black Friday iPhone deals should do the trick. How about the iPhone 11 Pro at Verizon, which can be picked up with a simple $300 online discount. Or… wait for it… this iPhone XS for $30 at A&T. Ok, so this particular iPhone is a little long in the tooth, but don't discount it – it's still a 2018 flagship and all you need to do is pick it up with a new unlimited plan to score it for a bargain-basement price.
Of course, this selection of three offers are just a couple of today's many, many, Black Friday iPhone deals. Follow that link just there to see our main page, or, alternatively see today's best sales in their entirety on our Black Friday deals page.
Today's best Black Friday iPhone deals…
Apple iPhone 12: Save $700 with trade-in and new unlimited line at Verizon
So, here it is – Verizon's big Black Friday iPhone 12 deal. Trade-in to save up to $700 on your monthly bill over 24 months, plus another $400 if you're switching over from another carrier (for a potentially free phone). If you've been holding off on buying the iPhone 12 so far, it's looking like this is going to be your best bet!
Total cost: $99 | Monthly cost: $4.16 (24 mo)View Deal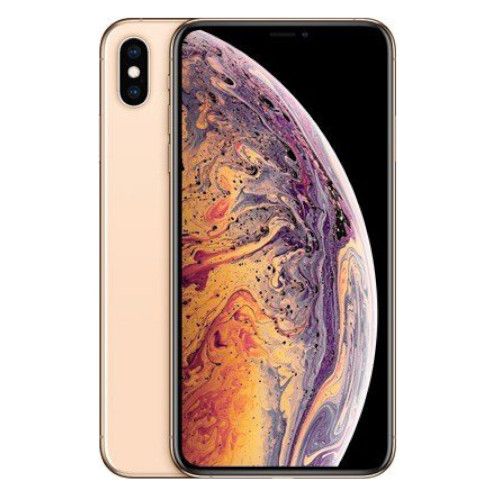 Apple iPhone XS: $1/month with a new unlimited plan at AT&T
And… here's the wild card Black Friday iPhone deal. For a really, really cheap flagship iPhone, consider this $10 iPhone XS at AT&T. It's not locked behind a trade-in or switch, simply pick up your phone with a new unlimited plan and bingo – one super-low cost iPhone this Black Friday.
Total cost: $30 | Monthly cost: $1 (over 30 mo)View Deal
---
More excellent Black Friday iPhone deals today
Pick up a 55-inch 4K Sony TV for $518, or a 75-inch model for $898, this Black Friday – XDA Developers
With the pandemic not looking like it's ending anytime soon, more and more of us will be stuck at home for the next few weeks — if not longer. This is where a gorgeous huge screen television can make the difference between feeling trapped and bored inside to finding the experience somewhat enjoyable. If your house has space and ou have the budget, Sony has some really large 4K TVs on sale on Amazon right now. The best deal is actually its 75-inch X750H model, which is on sale for $898 — a major savings of over $600 from its usual $1,500 price tag. Unfortunately, this deal is so attractive most of the units have been sold, with only four units left as of the time of this writing. There's a chance they'll be gone soon. However, there's still the 55-inch model that on sale for $518 — still a savings of over $280 over the original price.
And lest you think this is an older model that's on sale — nope this is the 2020 model, which means the latest technology from the Japanese tech giant. Whether it's the 75-inch or the 55-inch, expect razor-sharp image quality that adjusts its color science on the fly thanks to Sony's intelligent X1 chip, sleek bezels, and a thin build, and support for Google Assistant so you can search for what you want to watch with just your voice. You can of course run YouTube or NetFlix or any other popular video streaming app on this TV too.
So if you must be stuck indoors, having a 55-inch (or 75-inch, if you're lucky) window to endless content will make things a lot easier to swallow. But make sure you do get some exercise and don't be sedentary for too long! If you are looking for a specific variant for next-gen console gaming, the Sony X900H series is what can get you that sweet 4K 120fps experience this Black Friday.