Bombardier's recent woes suggest sell-off or breakup on the table, analysts say – Yahoo Canada Finance
<p class="canvas-atom canvas-text Mb(1.0em) Mb(0)–sm Mt(0.8em)–sm" type="text" content="Bombardier Inc. (
BBD.TO
) may have to consider selling one – or potentially all – of its existing assets, some analysts say, as the beleaguered company looks to accelerate payment of its significant debt load." data-reactid="31″>Bombardier Inc. (
BBD.TO
) may have to consider selling one – or potentially all – of its existing assets, some analysts say, as the beleaguered company looks to accelerate payment of its significant debt load.
The Quebec-based company's stock tanked on Thursday, closing the day down 32 per cent at $1.22, after it revealed its financial targets would once again fall below original expectations, largely due to ongoing challenges at its ongoing transportation division.
Bombardier also said Thursday that it is considering an early exit from its joint venture partnership with Airbus and the Quebec government, which will require additional cash investment to support the ramp-up of production of the A220 jet. The plane and train maker suggested it will take a write-down on the business, which is now expected to generate a lower return over the life of the program.
Despite the barrage of bad news, chief executive Alain Bellemare said in a statement Thursday that the company is on a "solid path toward organic growth and margin expansion."
"We are actively pursuing alternatives that would allow us to accelerate our debt paydown," Bellemare said.
"The objective is to position the business for long-term success with greater operating and financial flexibility."
How the company plans to accelerate the payment of its long-term debt, which analysts say is at more than $9 billion, remains to be seen. Given Bombardier has sold off numerous assets over the last several years, including most of its commercial aviation programs, it appears to have limited options.
National Bank Financial analyst Cameron Doerksen said in a note to clients Thursday that he does not expect the company to seek an equity issue, "which would be massively dilutive to existing shareholders", or an equity-for-debt swap.
"Rather, we speculate that that company may be looking at strategic alternatives that could include the sale of one of its two remaining divisions," Doerksen wrote.
"If that is the case, the most obvious candidate in our view would be its Aviation business."
Doerksen said that Bombardier's aviation division – which consists of its business jet program – is "a solid business with a refreshed lineup, decent margins and a good backlog" that could potentially be worth $6.6 billion. That would leave Bombardier with just its transportation business, its most profitable segment.
JP Morgan analyst Seth Seifman wrote in a note to clients that the strong language used by Bombardier in the news release Thursday suggests some urgency and "the potential to pursue strategic options, including a breakup and sale of all or part of the company."
"Raising capital through asset sales is the only alternative we can think of and, for this to be meaningful, it may include one or both of Bombardier's two major businesses: (business jets) and trains," he wrote.
"The Beaudoin-Bombardier family's views are a key variable in how this situation will evolve."
RBC Capital Markets analyst Walter Spracklin lowered the company's price target from $3.00 to $2.00 on Thursday, saying that what the company considers when it comes to "strategic alternatives" will be the key "wildcard" for Bombardier's stock performance.
Bombardier has been exiting the commercial aerospace segment over the last several years, selling off several key assets as it searches for sustainable growth and profitability. It has sold off the Q400 and CRJ programs, as well as its aerostructures business.
Bombardier handed control of the struggling CSeries program to Airbus in October 2017. Its current 30 per cent stake in the Airbus joint venture is its only remaining commercial aviation business, although the company is now reassessing its participation. Spracklin said Bombardier management indicated that the cash injection required to support the A220 production ramp-up is in the range of "several hundred million."
This is the second time in the last six months that Bombardier has adjusted its financial targets because of rising costs tied to several key rail projects. In August, the company announced it will invest between $250 million and $300 million into its transportation division to ensure late-stage rail projects are completed and delivery schedules are met.
The company is in the final stages of Bellemare's five-year turnaround plan that began in 2015.
<p class="canvas-atom canvas-text Mb(1.0em) Mb(0)–sm Mt(0.8em)–sm" type="text" content="Download the Yahoo Finance app, available for&nbsp;Apple&nbsp;and&nbsp;Android." data-reactid="74″>Download the Yahoo Finance app, available for Apple and Android.
Bank of Canada keeps key interest rate on hold – CTV News
OTTAWA –
Canada's central bank has sent a warning that increases in the cost of living would continue into next year, but signalled it wasn't yet prepared to pull its key lever to rein in inflation.
The annual pace of inflation in October rose to 4.7 per cent, a pandemic-era high and the fastest year-over-year gain in the consumer price index in 18 years.
The Bank of Canada said high inflation rates will continue through the first half of next year, but should by the second half of 2022 fall back to its comfort zone of between one and three per cent.
By the end of next year, the bank is forecasting the annual inflation rate to fall to 2.1 per cent.
While the path for inflation and the economy are largely following the central bank's expectations, the statement released Wednesday said the bank "is closely watching inflation expectations and labour costs" to make sure they don't take off and cause a spiral of price growth.
The comments in the last scheduled rate announcement of the year left the key rate at its rock-bottom level of 0.25 per cent, unchanged from where it was in January at the onset of the COVID-19 pandemic.
The announcement also said that the bank doesn't expect to raise the trendsetting rate until some time between April and September next year, which is unchanged from its previous guidance.
"Overall, the (Bank of Canada) did indeed resist spitting in anyone's holiday 'nog," Derek Holt, head of capital markets economics at Scotiabank, wrote in a note. "They stayed on track with guidance to begin entertaining rate hikes as soon as next April."
When the bank moves, it is likely to move fast and furious, said BMO chief economist Douglas Porter. The bank has a history of quickly raising rates from emergency levels, he said, suggesting four rate hikes by the end of 2022.
"When the Bank of Canada believes that interest rates need to go up, they don't tend to wait around, they tend to move relatively quickly," Porter said.
The bank said the economy appears to have "considerable momentum" heading to the end of the year after growing at an annualized rate of 5.4 per cent in the third quarter of the year, a hair below what the Bank of Canada forecasted in October.
The Bank of Canada's statement noted that the quarterly growth brought total economic activity to within about 1.5 per cent of where it was in the last quarter of 2019, before COVID-19 washed upon Canada's shores.
Similarly, the labour market had a stronger-than-expected showing in November, pushing the share of core-age workers with a job to an all-time high and leaving the unemployment rate 0.3 percentage points above its pre-pandemic level in February 2020.
Still, the bank notes headwinds from devastating floods in British Columbia and uncertainties from the Omicron variant that could throw another wrench into snarled supply chains, and scare off consumers from spending on services.
TD senior economist Sri Thanabalasingam said the bank may move sooner on rates if Omicron proves to be less of a health concern than initially feared, noting the economy can handle it "with inflation running hot, and the labour market on solid footing."
A rise in rates would impact interest charged for variable rate mortgages, which could tighten the finances of households that over the course of 2021 have added $121.5 billion in mortgage debt, including $38 billion between July and September.
"It's going to be, I think, particularly problematic for Canadians who have gone into fairly substantial mortgages, particularly when interest rates have been low for such a long period of time," said Tashia Batstone, president of FP Canada, a financial-planning association.
"What that means is you have to work harder to stick to your budget, you have to be watching the debt that you're taking on, and in particular watch that you may not be able to have the flexibility around mortgage loans."
This report by The Canadian Press was first published Dec. 8, 2021.
Pfizer says COVID-19 booster offers protection against Omicron – CTV News
Pfizer said Wednesday that a booster dose of its COVID-19 vaccine may protect against the new Omicron variant even though the initial two doses appear significantly less effective.
Pfizer and its partner BioNTech said lab tests showed a booster dose increased by 25-fold the level of so-called neutralizing antibodies against omicron.
Pfizer announced the preliminary laboratory data in a press release and it hasn't yet undergone scientific review. The companies already are working to create an omicron-specific vaccine in case it's needed.
Scientists have speculated that the high jump in antibodies that comes with a third dose of COVID-19 vaccines might be enough to counter any decrease in effectiveness.
Antibody levels predict how well a vaccine may prevent infection with the coronavirus but they are just one layer of the immune system's defences. Pfizer said two doses of the vaccine may still induce protection against severe disease.
"Although two doses of the vaccine may still offer protection against severe disease caused by the Omicron strain, it's clear from these preliminary data that protection is maximized with a third dose of our vaccine," Pfizer CEO Albert Bourla said in a statement.
——
The Associated Press Health and Science Department receives support from the Howard Hughes Medical Institute's Department of Science Education. The AP is solely responsible for all content
Ontario COVID-19 science advisor recommends tighter restrictions in Thunder Bay – Tbnewswatch.com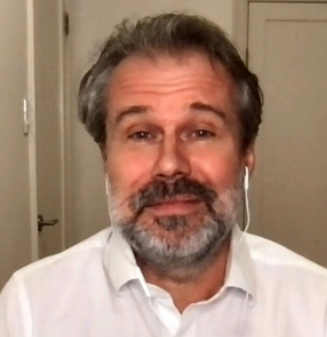 THUNDER BAY — A leading Ontario epidemiologist believes the Thunder Bay District Health Unit should take measures immediately to mitigate the further spread of COVID-19.
"The trajectory is in the wrong direction. At this rate, they will start to be challenged" with managing the situation, says Dr. Peter Juni.
Juni is the scientific director of the province's COVID-19 science advisory table.
The COVID-19 caseload has been rising steadily in the Thunder Bay area since mid-November, including cases at numerous schools.
The 54 new cases reported on Monday was the largest number of new cases reported since March 17, 2021.
It brought the active case count to 137, including some cases of the new Omicron variant.
The risk for TBDHU, Juni said, is that "You can't just get contact tracing, testing and management done as efficiently as before….Omicron pops up now, and you potentially have a problem."
He said although the challenges presented by the new variant aren't fully known yet, it needs to be taken very seriously.
It's why, Juni said, he recommends swift action to slow the spread of the Delta variant while simultaneously preventing Omicron from becoming dominant.
"If I were in the shoes of the local public health unit, and the medical officer of health, I would really follow the same sort of decision-making that Windsor-Essex has just had," he told TBNewswatch on Monday.
The Windsor-Essex County Health Unit announced Sunday that it is introducing new measures that go beyond current provincial regulations.
In its service area, where the rate of COVID-19 infections is starting to put a strain on local hospitals, the following restrictions will take effect on Dec. 10:
social gatherings limited to 10 people indoors and 25 outdoors
added measures for wedding receptions and for social events tied to funerals and religious services
limiting indoor capacity for bars and restaurants to 50 % of their usual occupancy limit
strict adherence to face-covering requirements in all public settings
"The virus loves indoor spaces. It hasn't changed for Delta and it won't change for Omicron either," Dr. Juni said.
He said it's also essential that people "don't cut corners with masking."
At sports venues specifically, he said, he would seriously consider disallowing the consumption of food and drink in order to keep masks in place.