Brazil protests: Artwork suffers damage beyond repair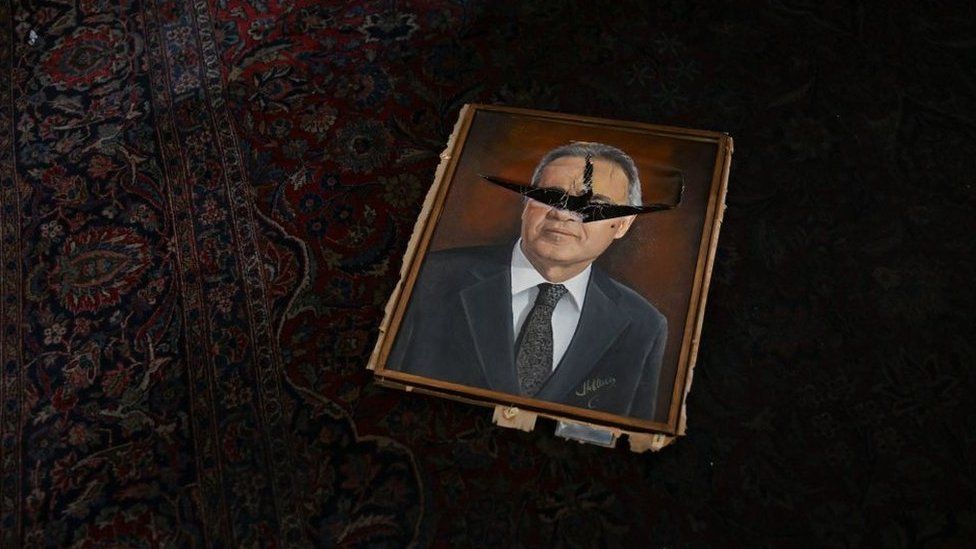 When thousands of rioters ransacked Brazil's monumental government buildings on Sunday, political leaders condemned the grave attack on the country's democratic fabric.
In waves of green and yellow, thousands of far-right supporters of Brazil's ex-leader, Jair Bolsonaro, wreaked havoc on Congress, the Supreme Court and Presidential Palace in Brasilia, leaving a trail of destruction behind them.
But the three buildings also held a rich collection of art, some of which suffered irreparable damage. The government has mourned the loss of key parts of the artistic collection, which it said represents an important chapter in its national history.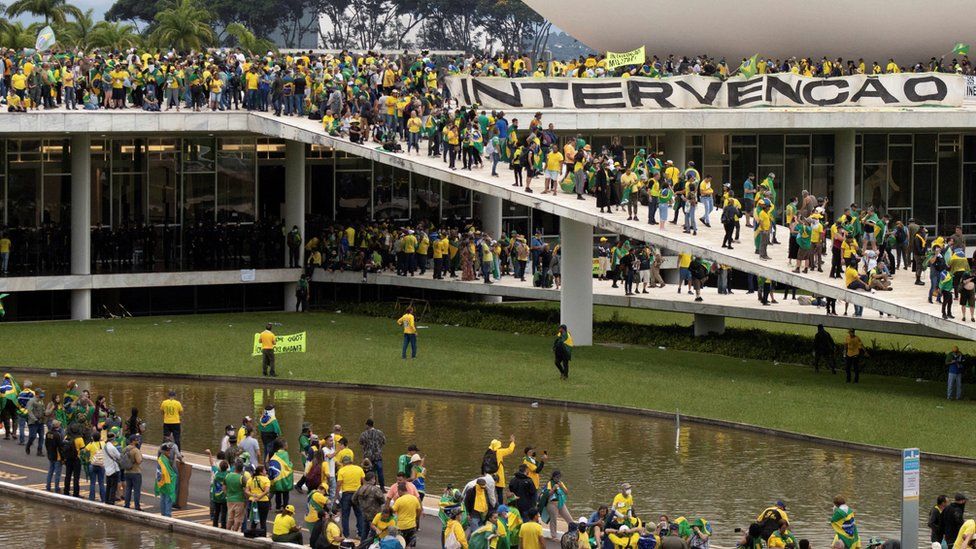 "The value of what was destroyed is incalculable because of the history it represents. The collection is a representation of all the presidents who represented the Brazilian people during this long period that begins with JK. This is its historical value", the Director of Curatorship of the Presidential Palaces, Rogério Carvalho, said.
The works of art damaged by rioters include:
As mulatas, by Emiliano Di Cavalcanti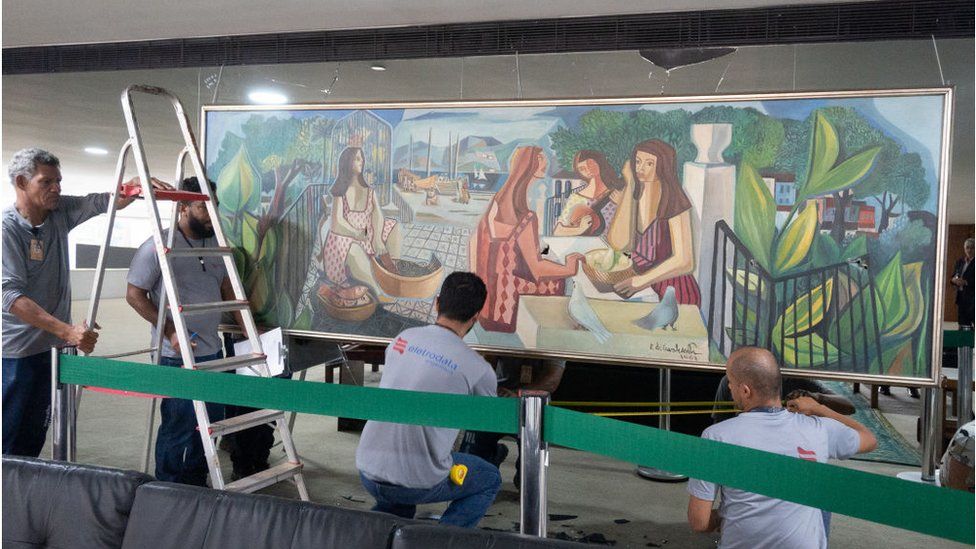 As mulatas, a painting by Emiliano Di Cavalcanti, was found punctured in seven places. The government said it was worth at least 8 million reais (£1.2; $1.5m).
Bandeira do Brasil, by Jorge Eduardo
Bandeira do Brasil, a painting of the flag of Brazil, was displayed on the ground floor of the presidential palace. The artwork was found soaked in water after rioters had flooded the floor using fire hydrants.
O Flautista,by Bruno Giorgi
The bronze sculpture, valued at 250,000 reais, was destroyed, with pieces of it strewn throughout the third floor's hall of the presidential palace.
Wooden sculptures by Frans Krajcberg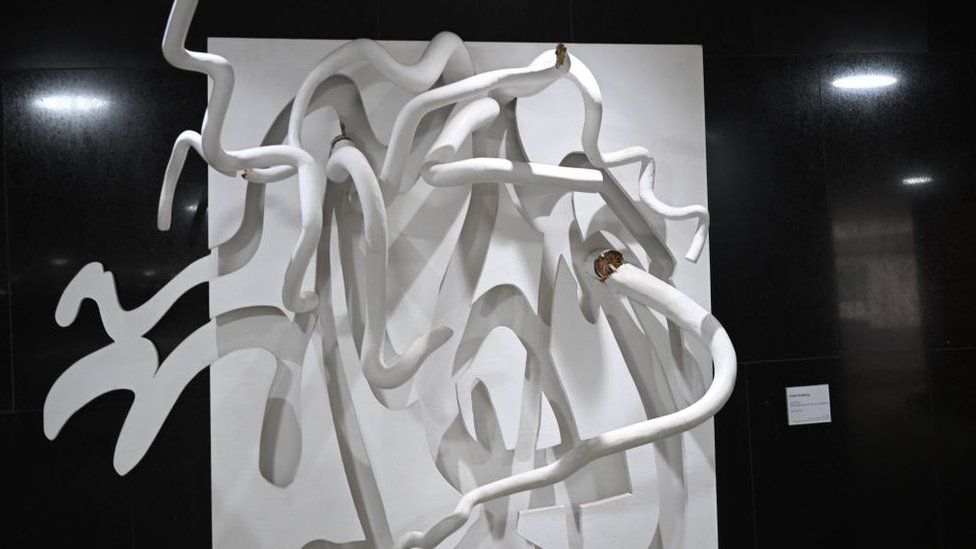 Protesters broke this piece's wooden branches and threw them away. The piece is estimated at 300,000 reais.
Work desk used by President Juscelino Kubitscheck (1955-1960), the Brazilian leader who ordered the construction of Brasilia
The government said the table was used as a barricade by the rioters. An assessment of its general condition is yet to be made.
Showcase table by Sérgio Rodrigues
The glass window of display, which held information about the acting president, was smashed.
The 17th-Century grandfather by Balthazar Martinot (1636-1714) – Louis XIV's watchmaker – was a gift from France to King Dom Joao IV, who ruled Brazil and Portugal.
There are only two timepieces by Martinot like this in the world, according to the Brazilian government.
"The other is on display at the Palace of Versailles, but is half the size of the piece that was completely destroyed by the invaders", the government said in a statement.
An art specialist said the damage was beyond repair.
Hermès Wins MetaBirkins Lawsuit, With Jurors Deciding NFTs Aren't Art – The New York Times
[unable to retrieve full-text content]
Hermès Wins MetaBirkins Lawsuit, With Jurors Deciding NFTs Aren't Art The New York Times




Source link
Art Cashin says January upside surprises a lot of veteran traders, but he's skeptical of the rally – CNBC
[unable to retrieve full-text content]
Art Cashin says January upside surprises a lot of veteran traders, but he's skeptical of the rally CNBC




Source link
The Guardian view on arts education: a creativity crisis – The Guardian
[unable to retrieve full-text content]
The Guardian view on arts education: a creativity crisis The Guardian




Source link