Breathing easy: COVID-19 fails to smother Sault's credit rating – SooToday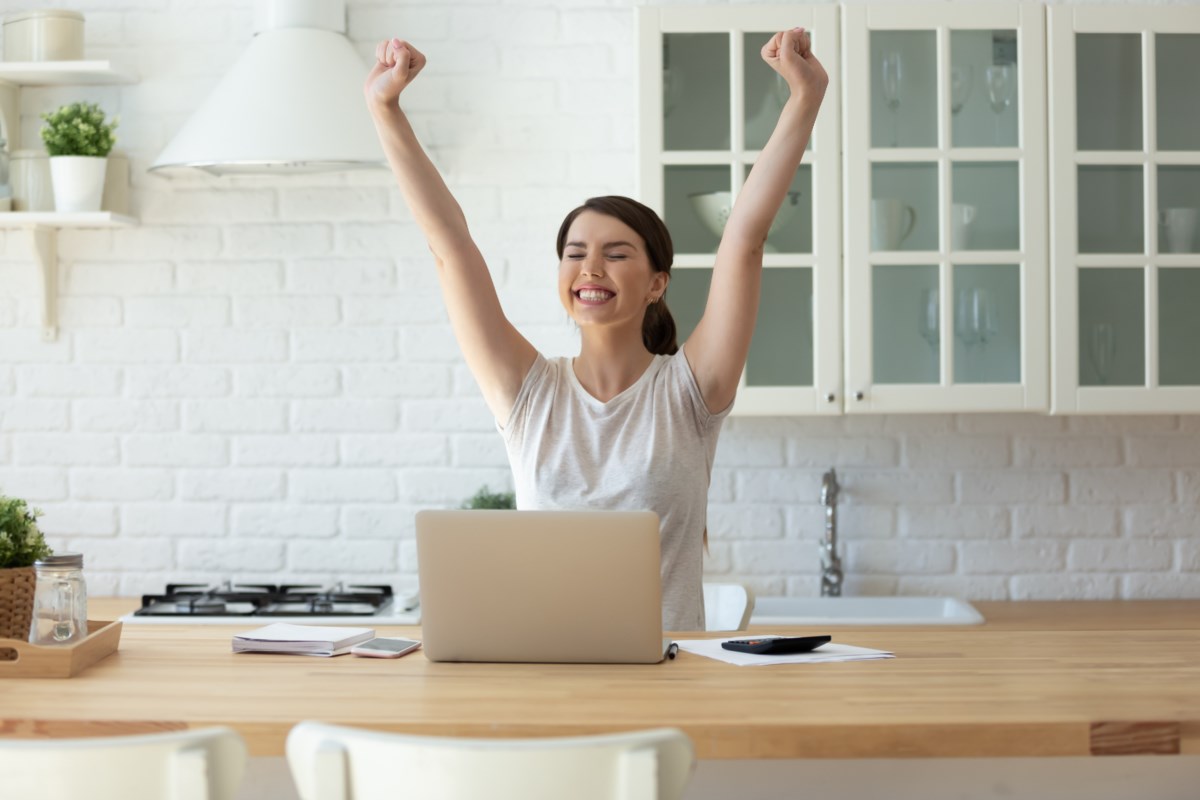 Coronavirus has so far not choked the Sault's credit rating, city councillors will learn Monday night.
Shelley Schell, the city's chief financial officer and treasurer, will report that S&P Global Ratings is maintaining the City of Sault Ste. Marie's credit score at AA (stable).
"Operating performance is largely unscathed by the pandemic, in part due to management action," S&P states in its latest update.
"To mitigate the revenue impact of COVID-19, which we expect will be temporary and largely related to rate- and fee-based revenues, management has implemented cost-cutting measures," the credit analyst says.
"This, coupled with provincial relief funding, will likely be sufficient to cover the year-end shortfall, allowing for more room to proceed with planned initiatives and reduce future budget pressures. On average, we expect operating balances will remain strong at almost 13 per cent of operating revenues."
"We expect the impact of the pandemic on Sault Ste. Marie will be short-lived, as the city's exposure to the coronavirus has been limited. Although activity is rebounding, we expect pre-pandemic economic pressures will remain. In particular, Sault Ste. Marie's challenging demographic profile limits the city's growth prospects and might affect its revenue-generating capability, in our view."
"We continue to monitor the success of the Rural and Northern Immigration Pilot program, a federal government project to help smaller rural and northern communities attract and retain foreign skilled workers to meet their economic development and labour market needs that kicked off late last year," the S&P report says.
"Sault Ste. Marie is the third-largest city in Northern Ontario, relying mainly on steel manufacturing and forestry. Although the city continues to gradually diversify away from its traditional resource-based economy, we believe that medium-term economic and related GDP [gross domestic product] growth will remain muted relative to that of Canada. While GDP per capita is not available, we estimate it to be somewhat below the national level of about US$42,000 based on the city's income levels."
Monday night's City Council meeting will be livestreamed on SooToday starting at 4:30 p.m.
Quibi is shutting down just six months after launching – MobileSyrup
Surprise: Quibi is dead.
Quibi, a short form mobile-focused video streaming service that struggled to find an audience amid a global pandemic where many people are working from home, is shutting down, according to The Wall Street Journal.
Given the platform was available for only six months, this makes it one of the shortest-lived streaming services ever.
Several factors likely played into Quibi's untimely demise, including that a mobile-focused streaming service doesn't make sense when people are home, that none of its content was really compelling enough to attract returning subscribers, and the fact that you can watch short-form video content on platforms like YouTube and TikTok entirely for free.
It's unclear what will happen to Quibi's lineup of celebrity-filled content. The Information initially reported co-founder Jeffrey Katzenberg, who is also the former Walt Disney Studios chairman, attempted to sell Quibi's content to Facebook and NBCUniversal, but ultimately failed.
Quibi launched in Canada on April 6th for $6.99 per month for a subscription tier that featured ads and $9.99 per month to remove ads. The platform forged a partnership with Bell that included exclusive sports and news content from CTV News and TSN. Bell's Quibi initiatives will likely be cancelled entirely. MobileSyrup has reached out to Bell for more information.
It's also worth noting the report of Quibi's shutdown comes just two days after Bell Media president Randy Lennox announced that he's departing the company. Lennox was reportedly the driving force behind Bell's investment in Quibi.
Quibi allowed viewers to watch content in both landscape and portrait mode. While the platform was initially off to a strong start, it struggled to keep subscribers around after it's free trial ended. Some reports indicated that Quibi lost 92 percent of its early users following the end of the platform's free trial.
The service eventually launched apps for Apple TV, Android TV and Apple TV, moving beyond its mobile-focused Android and iOS apps.
Notable content included Let's Roll with Tony Greenhand, a show about a man that rolls ornate marijuana spliffs for celebrities, Bad Ideas with Adam Devine, 50 States of Fright, Chrissy's Court with Chrissy Teigen and several more.
For a complete list of Quibi's content, follow this link.
It remains unclear when Quibi will remain operational until or what will happen to users that have paid a subscription fee. MobileSyrup has reached out for more information from Quibi.
Update 10/21/2020 6:43pm: Quibi has confirmed that it's shutting down in a press release. It says that "following the company's wind down and satisfaction of all liabilities, the remaining funds will be returned to its investors as specified in the company's operating agreement. "
"We have assembled a world-class creative and engineering team that has created an original platform fueled by groundbreaking technology and IP, enabling consumers to view premium content in a whole new way. The world has changed dramatically since Quibi launched and our standalone business model is no longer viable. I am deeply grateful to our employees, investors, talent, studio partners and advertisers for their partnership in bringing Quibi to millions of mobile devices," said Katzenberg in the press release.
Quibi says that it's working with "legal and financial advisors" to "identify a suitable buyer or buyers for its assets."
Regarding subscribers, Quibi says that it's sending out notifications regarding the final date they will be able to access the platform.
Further, Bell says that it's "in touch with Quibi management and discussing next steps."
Source: The Wall Street Journal
WestJet to start refunding flights cancelled amid COVID-19 pandemic – Global News
WestJet will be offering refunds to WestJet and Swoop passengers whose flights were cancelled as a result of the COVID-19 pandemic.
WestJet is the first Canadian airline to provide cash refunds for all flights. It had previously offered refunds for specific flights only, with future flight credit available for the majority of cancelled flights.
In an emailed statement, the airline said starting Monday, Nov. 2, eligible passengers will be contacted "proactively," a process that will start with those whose flights were cancelled by the airline at the start of the pandemic, starting with trips booked for March.
"The refund process is expected to take six to nine months to work through eligible requests," WestJet said.
The airline said it also expects an "administrative backlog" as the process gets underway, and asked customers to be patient, and wait to be contacted rather than contacting the airline themselves.
[ Sign up for our Health IQ newsletter for the latest coronavirus updates ]
Those looking for refunds for trips booked through WestJet Vacations are asked to continue following the process already in place.
"We are an airline that has built its reputation on putting people first," WestJet president and CEO Ed Sims said in a news release.
"We have heard loud and clear from the travelling public that in this COVID-19 world, they are looking for reassurance on two fronts: the safest possible travel environment; and refunds.
"We have been delivering on a safe environment through our Safety Above All program since the onset of the pandemic and as of Monday, Nov. 2, we will proactively provide refunds to original form of payment to itineraries cancelled by WestJet and Swoop."

2:14


WestJet suspends most of its operations in Atlantic Canada amid the COVID-19 pandemic



In a blog post on the WestJet website, Sims said the airline has been faced with a 95 per cent drop in demand, adding that for 72 days in a row, cancellations outnumbered bookings — a first in the company's 25-year history.
Now, bookings are once again higher than cancellations, WestJet said, but still not on par with what they were before the pandemic hit.
More than 140 of WestJet's 181 planes are currently parked, Sims said, and more than 4,000 employees have been laid off.
The airline also suspended its service in Atlantic Canada earlier this month, citing the coronavirus pandemic as making the service "unviable."
— With files from The Canadian Press
© 2020 Global News, a division of Corus Entertainment Inc.
WestJet becomes first to offer direct refunds for travel cancelled because of coronavirus – CTV Toronto
CALGARY —
WestJet says it will now offer refunds to passengers whose travel plans were cancelled because of COVID-19.
The Calgary-based airline announced Wednesday it was changing the method it would use to offer refunds for cancelled flights. It says it will now provide those affected with reimbursements directly to their original form of payment.
The company says the move is to reassure its customers in the post-COVID world.
"We have heard loud and clear from the travelling public that in this COVID world they are looking for reassurance on two fronts: the safest possible travel environment; and refunds," said Ed Sims, president and CEO of WestJet, in a statement.
All customers who had flights cancelled by WestJet and Swoop as a result of the pandemic are eligible.
"Through the efforts of thousands of WestJetters, we are confident that we can now begin providing refunds proactively. We are the first national airline in Canada to do so."
Starting Nov. 2, the company will be reaching out to affected guests but cautions there is a backlog, so it will take at least six to nine months for all the refunds to be processed.
FEDERAL WAGE SUBSIDY 'A LIFELINE'
Sims said the company would likely be in a much different situation if it wasn't for the support of all the levels of government. He said Ottawa's Canadian Emergency Wage Subsidy (CEWS) made it possible for the company to weather the storm brought on by the pandemic.
The Canadian Transportation Agency and Transport Canada, he says, also realized early on that it would be "economically unviable" to provide immediate refunds.
"Airlines play a critical role in the travel and tourism food chain, bringing tens of millions of people to Canada each year; filling our hotels, restaurants, convention centres and tourist attractions. We reunite loved ones around the world. The greatest action the government could take as we begin to recover is to reassess the aviation infrastructure as a whole. While the industry, and Canadians, struggle to get back on their feet, WestJet have today taken a further step to accelerate our country's economic recovery."
Further information can be found on the airline's website.