Britain to purge Huawei from 5G network by 2027, risking China's anger while pleasing Trump – CBC.ca
British Prime Minister Boris Johnson ordered Huawei equipment to be purged completely from Britain's 5G network by 2027, risking the ire of China by signalling that the world's biggest telecommunications equipment maker is no longer welcome in the West.
The seven-year lag will please telecoms operators such as BT, Vodafone and Three, which feared they would be forced to spend billions of pounds to rip out Huawei equipment much faster. But it will delay the rollout of 5G in the country.
The United States has pushed Johnson to reverse his January decision to grant Huawei a limited role in 5G, while London has been dismayed by a crackdown in Hong Kong and the perception China did not tell the whole truth over the novel coronavirus.
Britain's National Security Council (NSC), chaired by Johnson, decided on Tuesday to ban the purchase of 5G components from the end of this year and to order the removal of all existing Huawei gear from the 5G network by 2027.
The cyber arm of Britain's GCHQ eavesdropping agency, the National Cyber Security Centre, told ministers it could no longer guarantee the stable supply of Huawei gear after the United States imposed new sanctions on chip technology.
Telecoms will also be told to stop using Huawei in fixed-line fibre broadband within the next two years.
Not an 'easy decision'
"This has not been an easy decision, but it is the right one for the U.K. telecoms networks, for our national security and our economy, both now and indeed in the long run," Oliver Dowden, the U.K.'s digital, culture, media and sport secretary, told Parliament.
"By the time of the next election, we will have implemented in law an irreversible path for the complete removal of Huawei equipment from our 5G networks."
A spokesperson for Huawei called the decision "disappointing" and "bad news for anyone in the U.K. with a mobile phone." The company urged the British government to reconsider.
"We remain confident that the new U.S. restrictions would not have affected the resilience or security of the products we supply to the U.K.," the spokesperson said.
In what some have compared to the Cold War antagonism with the Soviet Union, the United States is worried that 5G dominance is a milestone toward Chinese technological supremacy that could define the geopolitics of the 21st century.
With faster data and increased capacity, 5G will become the nervous system of the future economy — carrying data on everything from global financial flows to critical infrastructure such as energy, defence and transport.
Steadily growing concerns over Huawei
After Australia first recognized the destructive power of 5G if hijacked by a hostile state, the West has become steadily more worried about Huawei.
White House national security adviser Robert O'Brien is meeting representatives of France, Britain, Germany and Italy in Paris this week to discuss security, including 5G.
U.K. telecoms firms already had to cap Huawei's role in 5G at 35 per cent by 2023. Reducing it to zero over another two to four years is now being discussed, though going too fast could disrupt services and prove costly.
The West is trying to create a group of rivals to Huawei to build 5G networks. Other large-scale telecoms equipment suppliers are Sweden's Ericsson and Finland's Nokia.
Hanging up on Huawei, founded by a former People's Liberation Army engineer in 1987, marks the end of what former British Prime Minister David Cameron cast as a "golden era" in ties, with Britain as Europe's top destination for Chinese capital.
Cameron toasted the relationship over a beer with President Xi Jinping in an English pub, which was later bought by a Chinese firm.
Trump, though, has repeatedly asked London to ban Huawei, which Washington calls an agent of the Chinese Communist state — an argument that has support in Johnson's Conservative Party.
Huawei denies it spies for China and has said the United States wants to frustrate its growth because no U.S. company could offer the same range of technology at a competitive price. China says banning one of its flagship global technology companies would have far-reaching ramifications.
Pakistan deeply appreciates US announcing it will send 3 million Moderna doses through COVAX: FO – Geo News
Can't connect right now!
retry

Friday Jul 23, 2021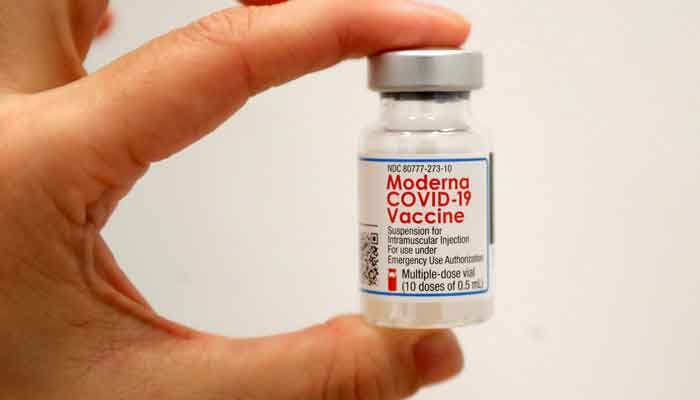 The government on Friday said it "deeply appreciates" the United States' announcement that it is sending three million doses of the Moderna vaccine to Pakistan through the United Nations' COVAX vaccine-sharing programme.
"The government and the people of Pakistan deeply appreciate the announcement by the White House to ship three million doses of Moderna vaccine to Pakistan through COVAX," read a statement by the Foreign Office.
Zahid Hafeez Chaudhri, Spokesperson of the Ministry of Foreign Affairs, added: "These vaccines will give a boost to the ongoing vaccination drive in Pakistan."
"This considerate gesture is part of the continued assistance that the US has provided to Pakistan to support our COVID relief and prevention efforts," he said.
"We look forward to our continued cooperation with the US in our fight against the pandemic," the statement added.
White House press secretary Jen Psaki had announced last month that the Biden administration is donating 80 million surplus COVID-19 vaccine doses to the world by the end of June.
"Thanks to the President's commitment to playing a leading role in ending the pandemic everywhere, 2 million doses of the Pfizer vaccine will begin to ship to Peru from the United States, and 2.5 million doses of the Moderna vaccine will ship to Pakistan," Psaki said.
The shipment of 2.5 million doses landed in Pakistan on July 2, making it the first time the Moderna vaccine had arrived in the country.
Subsequently, the government had announced the availability of the Moderna vaccine at select vaccination centres across the country, starting July 5.
Criteria to qualify for the Moderna vaccine
The National Command and Operation Centre (NCOC) has outlined the criteria that must be met by the recipient of the Moderna vaccine.
The vaccine will be administered to the following categories, provided they are 18 years of age or older and have NOT received any other currently available COVID-19 vaccines.
A. Those with comorbid conditions, e.g diabetes, hypertension, congestive cardiac failure, renal failure, chronic liver disease, malignancy, etc.
– Those who are chronically immunosuppressed
1. Post organ transplantation, the patient may receive the vaccine 3 months after
transplantation procedure.
2. Post chemotherapy, the patient may receive the vaccine 28 days after chemotherapy.
B. Individuals with a mandatory requirement of vaccination for travel
– Overseas workers who have a mandatory need for travel for employment overseas with valid work visas/iqama in a country where Chinese vaccines are not accepted at present
– Students
– Those travelling for official or business purposes
Women who are pregnant and lactating, falling under the above-listed categories CAN receive the Moderna vaccine.

Ontario reports slight increase in new COVID-19 cases, per cent positivity rate rises – CTV Toronto
TORONTO —
Ontario is reporting a slight increase in new COVID-19 cases on Sunday as the province's per cent positivity rate rises.
Officials are reporting 172 new cases of COVID-19 today with two additional deaths.
The province reported 170 new cases on Saturday and 192 on Friday.
The seven-day rolling average remains at 159, compared to 153 a week ago.
Provincial labs processed more than 13,902 test specimens, generating a positivity rate of at least 1.1 per cent, according to the Ministry of Health.
The province's virus-related death toll stands at 9,313.
Another 144 people recovered from the disease yesterday, resulting in 1,450 active cases across the province.
Right now, there are 88 people in hospital current infected with COVID-19 and 127 patients being treated in intensive care, according to the Ministry of Health.
The hospitalization data presented by the province has been skewed over the past several weeks, which may be explained by a delay in patient reporting.
Where are the new cases?
Officials are reporting 48 new cases in Toronto, 23 in Peel Region, 11 in Durham Region and 11 in Hamilton.
Update on COVID-19 variants of concern
The Ministry of Health is reporting 131 new cases of the Alpha variant Sunday, bringing the total number of cases in the province to ​​145,386.
Officials reported 16 new cases of Delta variant, B.1.617.2, Sunday and the case total is now 3,913.
Three cases of the Beta variant, B.1.351, were also recorded. So far, there have been a total of 1,492 cases of the Beta variant reported in Ontario.
As for the Gamma variant, P.1, two new cases were recorded today. The total number of Gamma variants recorded in Ontario is now 5,142.
Vaccination update
The province said it administered 103,812 doses of COVID-19 vaccines Saturday.
Throughout Ontario's seven-month vaccination campaign, over 18.9 million needles have gone into arms.
As of Sunday, 8,569,752 people have received both doses and are considered to be fully vaccinated.
Backstory:
The numbers used in this story are found in the Ontario Ministry of Health's COVID-19 Daily Epidemiologic Summary. The number of cases for any city or region may differ slightly from what is reported by the province, because local units report figures at different times.
Rio Tinto smelter workers go on strike in Kitimat, B.C. – Business News – Castanet.net
Photo: Contributed
Approximately 900 Rio Tinto workers at the company's aluminum smelting facilities in Kitimat, B.C. have gone on strike.
The walkout began today at one minute after midnight. Unifor Local 2301, which represents the workers, had issued a 72-hour strike notice after nearly seven weeks of negotiations.
Jerry Dias, Unifor's National President, says the strike comes down to what he calls "Rio Tinto's greed and lack of respect" for the union members working at the Kitimat smelting facilities.
The union says it has proposed the first changes to workers' retirement income and benefit levels in more than a decade, including moving younger workers to defined benefit from defined contribution pension plans.
It also says negotiations have focused on a backlog of more than 300 grievances resulting from the company's use of contractors and its refusal to hire full-time workers.
Bargaining had continued up until the strike deadline, and the company had earlier said that it was "committed to working with the union to reach a mutually beneficial outcome."