Building Canada's digital, low-carbon economy – strategy+business – strategy+business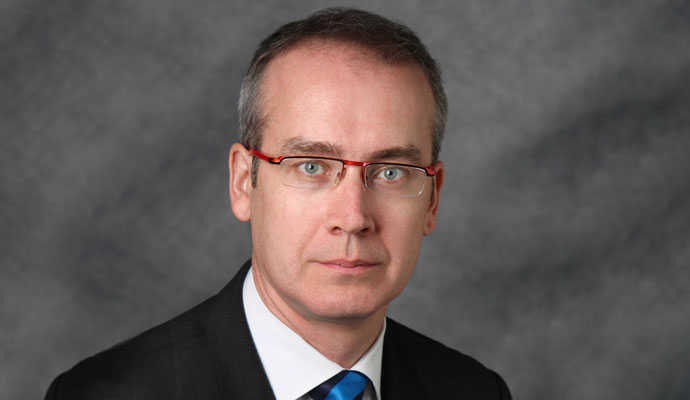 In the early days of the COVID-19 pandemic, shortages of critical medical supplies and personal protective equipment (PPE) were commonplace. At Canada's Ministry of Innovation, Science, and Economic Development (ISED), staff quickly realized they could use the relationships with the business sector they had built over time, in industries such as aerospace, manufacturing, and automotive, to help solve this problem. Initiatives and incentives were pulled together, and soon textile manufacturers that normally made snow jackets were mass-producing medical gowns.
The ISED ministry's leader, Simon Kennedy, was well positioned to orchestrate this pivot. During his three decades in public service, Kennedy has provided policymaking guidance to the central government; served as the prime minister's personal representative at the G20; and, for nearly five years, led Health Canada, where he managed the government's response to the opioid crisis. In September 2019, only a few months before the pandemic took hold, he transitioned to his current role. Besides boosting Canada's PPE production, Kennedy's ministry has supported businesses under extreme stress and accelerated a program to roll out broadband access amid an unprecedented surge in demand.
Kennedy and his team are also looking to the future, leading initiatives that will fuel Canada's recovery by building an inclusive digital economy and embracing decarbonization. It is a vision that will be enabled by bold innovation. As Kennedy explained to strategy+business in a recent video interview, government can play an active role in creating the environment and facilitating the collaboration needed for innovation to flourish.
S+B: What are some of the critical challenges for Canada's post-pandemic recovery?
KENNEDY: The immediate focus of the government and of my ministry has been to protect people's health and safety. At the end of the day, good economic policy is also good health policy. There's no sense in advancing an ambitious recovery strategy only to have a third wave or to not have the pandemic under control.
A related and critical concern is to support the business sector and workers. This crisis has affected all sectors of the economy, but some have been hit harder than others, such as tourism, hospitality, and air transport and aerospace. Small businesses' needs have diverged from those of large firms. Canada's a big country, and our regional economies have been affected differently. One of the things that we have been trying to do over the last nine months is to make sure that, to the extent possible, the economic effects of the pandemic are blunted and the risk of permanent scarring is reduced — so that when the pandemic starts to recede, we can come roaring back as quickly as possible.
In the medium term, and as we look to the future, many of the challenges we faced pre-pandemic are the same kind of challenges we're going to face post-pandemic. And in some ways, the pandemic has really put a red line under them — it has highlighted these challenges as being even more important to address than perhaps we had thought previously.
For example, we were facing the challenges of climate change pre-pandemic. That hasn't gone away, and, in fact, the pandemic has illuminated for many how Mother Nature can throw a disruptive curve ball at society and how important it is to deal with systemic risks. The emergence of the digital economy was also a major priority prior to the pandemic. Well before it hit, the government announced a digital charter of 10 principles that would guide its development of new rules for the digital economy. And as we've seen during the pandemic with remote work and businesses moving online, this charter is just as important today, if not more important.
S+B: What is the role of your department in confronting these challenges?
KENNEDY: My organization plays an important role in bringing to bear all the various tools we have to support a dynamic and innovative economy. We do that in support of four ministers with wide-ranging mandates, such as innovation, tourism, small business, and rural economic development. And of course, we are one department working with a larger federal team.
I am a civil servant — I don't run a private business — and the government's job is not to substitute for the role of the business sector. But my organization is responsible for setting the rules of the game. From the formation of a business to the dissolution of a business and everything in between, we're responsible for the related laws and policies, such as for firm incorporation and for bankruptcy and insolvency.
We also deliver major programming, and we support research. If you think of the laws, regulations, and programming for the business sector in this country as a public policy value chain, we're active along all parts of that value chain. And our goal is to make sure that we don't have weak links — that the various interventions we're making are mutually reinforcing, for the benefit of a strong business sector and economy.
S+B: What is an example of an intervention the government has made to support a more innovative economy?
KENNEDY: Government can be a convener and a facilitator. For example, there's a lot of research on how innovation clusters form and why they work. In a cluster, you're in an environment in which it's more likely that the collisions will happen that enable you to take your idea from concept all the way to a functional business. Moreover, when clusters get going, they become magnets that attract others.
The government's Supercluster program aims to help foster that kind of environment, in high-potential sectors that may currently lack scale or that are missing ingredients, and where state support can help take it over the top. The program brings together different actors that may not necessarily run into one another and incentivizes collaboration and collective action — facilitating those collisions and that dynamism.
These programs are business-led; they are self-governed by an industry board. The typical Supercluster has a number of anchor firms, but also startups and small and medium-sized enterprises, as well as academic, not-for-profit, and government members.
S+B: Can you give an example?
KENNEDY: Canada has an enormous agriculture sector and is a world leader in the production of plant protein. And there is exciting innovation going on in the plant protein sector: All you have to do is go into your local specialty grocery store and look at many of the foods on the shelf.
The Protein Industries Supercluster brings together the farm sector and the processors, but also the technologists and the innovators. Take canola, for example. That crop was invented in Canada in the 1970s and for decades has been one of our most important agricultural exports. But most of the processing and value-added activity was being done abroad. One of our most famous agricultural innovations wasn't being used to its fullest potential in Canada. The Supercluster is changing that, catalyzing partnerships to develop new breeds of high-protein canola and roll out innovative technologies to transfer the crop into new food and feed products.
S+B: What have been the results of the Supercluster program so far?
KENNEDY: It's a new way of working, and it brings people together who you would not necessarily think would be actively collaborating, so it took a bit of time to get off the ground. Participants have had to figure out who to partner with, and then how to partner with one another. But it's taken off, and early results suggest the program is getting traction.
Under the original business plan, what we had envisioned was a one-to-one match. The idea was that government puts a dollar in, and industry puts a dollar in. The results were better than we had hoped for. The Superclusters have approved hundreds of projects worth more than CAD$1 billion [US$793 million], with industry exceeding its expected financial match. The program is now closing in on alliances involving something like 900 partners, and more than half of them are small and medium-sized businesses.
S+B: How else do you work with companies to support innovation, for example, by providing direct investment?
KENNEDY: There are areas where it may not, for good business reasons, be rational for a business to make an investment — even when there might be an important public payoff. Or areas where in the end the societal gain, and frankly, maybe even the gain to the business, might justify the investment — but the risk or the uncertainty makes it difficult. In situations like these, government can partner directly with the business sector to cost share or to share in the risk.
For example, my team runs a program called the Strategic Innovation Fund, which is a large-scale fund that supports innovative technology development and new businesses. One of the areas of focus is decarbonization and green technology. We all know that at a macro level, clean tech is a promising sector with growing demand. As a society, we have an interest in the emergence and deployment of clean technologies and the achievement of net-zero emissions.
But some clean technologies — such as new ways to capture and use carbon — are high-risk investments, and the payoff might be longer term. In late 2020, the government announced CAD$3 billion [US$2.4 billion] in new funding, to be delivered through the Strategic Innovation Fund, focused on carbon reduction and supporting industries in achieving net zero.
S+B: How have some of these funds been used?
KENNEDY: Last fall, the government announced, with Ford Motor Company, a significant investment to transform Ford's Oakville, Ontario, automotive manufacturing assembly facility to manufacture electric vehicles. This involved a CAD$295 million [US$234 million] investment from the Strategic Innovation Fund into the CAD$1.8 billion [US$1.4 billion] project. There are significant opportunities for the government to work with the other vehicle assemblers over time to transition to zero-emission vehicles and to low-emission technologies.
The government is also looking at supporting battery production. Canada has all the ingredients necessary for the electric vehicle battery supply chain: the minerals, the expertise in manufacturing, and so on. And it has the industry demand, such as automotive, heavy vehicles, and buses, that could be a market for those batteries.
S+B: What kind of impact can these types of programs have on traditional resource industries?
KENNEDY: Canada's resource sectors — energy, mining, forestry, and so on — are important components of our economy; they are a significant share of our exports, our employment, and our country's natural endowment. The government's objective is to support these industries in remaining competitive and sustainable. In fact, many resource companies have already announced their intention to go to net zero. And increasingly, the international investment community is demanding this of industries as a condition of investment.
I think sometimes people tend to talk about these things in opposition: that there's a modern economy, and then there's this other economy. But when we talk about our commitment to innovation, it's an equal-opportunity commitment, not future industries versus so-called traditional industries. Innovation is about the economy writ large — and supporting the Canadian economy in its low-carbon evolution.
When we talk about our commitment to innovation, it's an equal-opportunity commitment. Innovation is about the economy writ large — and supporting the Canadian economy in its low-carbon evolution."
Now, the resource sector arguably has been a bigger focus in the media and in public debate around things like carbon reduction. But all industries are going to have to reduce their carbon output. Investors expect it. Citizens expect it. Governments expect it.
We also have to look at all industries as digital and in need of transformation. For example, it's striking to see the changing composition of the stock market in terms of tangibles versus intangibles. In 1975, only 17 percent of the total market cap of the S&P 500 was made up of intangible assets. Today, it is something like 90 percent that is comprised of intangible assets. Most of the value is in the ideas. Are you better able to understand the customer and serve their needs? Can you move faster than the others? Can you take advantage of the resources that you have more efficiently? And a lot of that depends on data and technology.
S+B: How is Canada's government regulating companies as part of its digital transformation, for example, to protect data and privacy?
KENNEDY: Part of building an innovative digital economy is making sure that you have modern legal frameworks and laws that are fit for purpose for a modern economy. The rules of the road matter; you could have great programming, but without the right rules, business activity can be stifled. People need to trust the platforms they're using. They need to trust that their data is going to be used appropriately, that their privacy's going to be respected, and that people who violate the rules will be dealt with appropriately.
Legislation currently making its way through the House of Commons is designed to be a significant overhaul of the rules around digital and data. It will modernize the rules around consent and facilitate data portability. Right now, the lack of data portability arguably impedes the emergence of certain business models. If you have a better mousetrap, but your mousetrap relies on the data that the customer's been collecting with another company, it's pretty hard right now for that customer to say, "I want to migrate my personal data to the new company, because it has a better service offering."
S+B: How is the government promoting digital adoption and digital inclusion more broadly?
KENNEDY: We've seen just how important it is both for the functioning of the economy and for social interaction to have access to broadband internet. We all know there's been a rush to digital adoption, but pre-pandemic we were still lagging our competitors in this space. The statistics show that Canadian small and medium-sized enterprises generally have been slower to adopt digital technologies than, say, their American counterparts.
Still, in March of 2020, 4.7 million Canadians shifted to work from home, and hundreds of thousands of businesses quickly adapted their service offering to go online. My department works with the telecommunications companies and with the internet service providers; we regulate those organizations, and we partner with them on the expansion of broadband. They were working like mad to increase the capacity of their networks and to handle the additional demands. In my own ministry, which has prided itself on being the ministry that's responsible for connectedness and that embraces technology, we decided last spring we needed to aim for a roughly fourfold increase in our broadband capacity, if we were to continue providing a full service offering effectively. And we are looking at further upgrades over time.
When you talk about digital inclusion, though, too many households in our country still lack access to high-speed broadband. Pre-pandemic, the federal government announced significant investments in this area. But the pandemic has underlined the importance of bridging the digital divide. Not every Canadian was affected equally; the pandemic has disproportionately affected minority communities, indigenous peoples, and women. In general, we have groups in society that are not included, and although we have made good progress on connectivity, we still have a way to go.
The government announced a new universal broadband fund in late 2020, with CAD$1.75 billion [US$1.39 billion] in additional investment. That's a 75 percent increase from its original plan. The government's total investment in broadband in the past five years or so is now approaching about 10 times the total investment in this area historically. The formal objective is to connect 98 percent of all Canadians to high-speed broadband internet by 2026, and every Canadian by 2030.
S+B: Beyond the need to accelerate digital adoption, what did the pandemic reveal about Canada's resilience?
KENNEDY: There are areas such as bio manufacturing where we didn't have as much capacity and resiliency as we'd want. We have a number of big companies in Canada that make vaccines and therapies, but we did not have the surplus capacity to make vaccines for COVID-19 at scale. The existing manufacturing capacity is largely dedicated to other priorities, such as pandemic influenza, diphtheria, polio, tetanus, and so on. Rebuilding our bio manufacturing capacity is a top priority for my ministry and the government.
We've also seen how the pandemic has widened disparities in our society, and that has led to increased government support for Black and women entrepreneurs. We are also working to drive greater diversity on boards and management teams. I'd include my own organization in this effort — we have some way to go before we can claim to be a truly diverse department. But that's where we need to go. The research is clear that diverse organizations are more effective and resilient.
We need to be thinking about what the concept of resiliency might mean for the future, and whether some areas need to be recalibrated, as we are doing with bio manufacturing. Because at the end of the day, you want an efficient and well-functioning economy, but you want to be resilient to shocks, too.
That said, I think that there were many ways in which Canada was resilient. We have many strengths as a country: We have a significant resource endowment, a strong industrial base, a well-functioning public administration, and a population that pulls together in a crisis. I think we were lucky that we had a business sector that had certain core competencies, as well as manufacturing capacity, that enabled us to adapt relatively quickly. And I think we were also lucky to have some expertise in the public sector to be able to identify where the opportunities were, and to work with industry to get things done.
For example, at the outset of the pandemic, we sourced almost all our personal protective equipment from abroad. Now, by dollar value, almost half of all PPE is made in Canada. We had textile manufacturers who normally make underwear and ski jackets who transitioned to making medical gowns. Firms that normally make flight simulators or automobile parts were making ventilators. Distilleries were pumping out hand sanitizer. This represented a significant pivot of some of our industrial capacity. And it was only in an emergency that Canadians realized we could do it.
Author Profiles:
Ellen Corkery-Dooher is PwC Canada's federal government and public sector leader. She works with government officials to tackle the organizational and transformation issues that challenge society. Based in Ottawa, she is a partner with PwC Canada.
Laura W. Geller is senior editor of strategy+business.
Nigeria launches eNaira amid hope, scepticism – and plenty of uncertainty
Nigeria on Monday became the first African nation to launch a digital currency – the eNaira – a move its leaders said will expand access to banking, enable more remittances and even grow the economy by billions of dollars.
Africa's most populous nation joins the Bahamas, the first to launch a general purpose central bank digital currency, known as the Sand Dollar, in October. China has ongoing trials and Switzerland and the Bank of France have announced Europe's first cross-border experiment.
But experts and cryptocurrency users in the continent's biggest economy say the fact that there are more questions than answers regarding the eNaira – and a large amount of worry over the consistency of Central Bank (CBN) rules – means the government faces a tough path to make the eNaira a success.
Central Bank Governor Godwin Emefiele said during Monday's launch that there had been "overwhelming interest and encouraging response", adding that 33 banks, 2,000 customers and 120 merchants had already registered successfully with the platform, which is available via an app on Apple and Android.
Some 200 million nairas' worth of eNaira, which will maintain parity with the traditional currency, has been issued to financial institutions, he said. President Muhammadu Buhari said use of the currency could grow the economy by $29 billion over ten years, enable direct government welfare payments and even increase the tax base.
Nigeria's young, tech-savvy population has eagerly adopted digital currencies. Cryptocurrency use has grown quickly despite a Central Bank ban in February on banks and financial institutions dealing in or facilitating transactions in them.
Nigeria ranked seventh in the 2021 Global Crypto Adoption Index compiled by research firm Chainalysis. Official digital currencies, unlike crytocurrencies such as bitcoin, are backed and controlled by the central bank.
But some of what drove Nigeria's enthusiastic adoption of cryptocurrencies was the Central Bank's own shifting rules regarding accessing foreign currency – and the naira's plunging value on parallel markets that saw savings shrink.
"It's not clear looking at the CBN's body of work that Nigerians would be comfortable using this," said Ikemesit Effiong, head of research with Lagos-based consultancy SBM Intelligence.
He added that the CBN had not yet made clear whether users could transfer eNaira back into traditional naira, whether they could use cryptocurrency to buy or sell the eNaira or even whether there would be physical locations to use and transfer eNaira, or whether it would be entirely digital.
"There are more questions than answers, even though we are looking at the launch of this digital currency. The fact that this is the case so late in the game is concerning," he told Reuters.
The CBN issued a nine-page FAQ, which said eNaira users would access it via the phone app, internet banking or a code dialled from mobile phones, but it did not address transferability or other questions raised by Effiong.
Only three local television channels were allowed to attend the launch, and officials took no questions.
For 28-year-old Ebuka Joseph, an art dealer and enthusiastic cryptocurrency user in the commercial capital, Lagos, the uncertainty means he will stay on the sidelines, for now.
His concerns centre on whether he would easily be able to change eNaira back into normal currency.
"I have had issues trusting the central bank … because they have already banned crypto," he told Reuters. "I want to hear from people, see people use it, before I venture into it."
(Reporting by Libby George; Editing by Nick Macfie)
Explainer: Climate change: what are the economic stakes?
COP26 climate talks in Glasgow starting next Sunday may be the world's best last chance to cap global warming at the 1.5-2 degrees Celsius upper limit set out in the 2015 Paris Agreement.
The stakes for the planet are huge – among them the impact on economic livelihoods the world over and the future stability of the global financial system.
Here are 10 climate change-related questions that economic policy-makers are trying to answer:
1) HOW MUCH DOES CLIMATE CHANGE COST? From floods and fires to conflict and migration: economic models struggle with the many possible knock-on effects from global warming. The ballpark IMF estimate is that unchecked warming would shave 7% off world output by 2100. The Network for Greening the Financial System (NFGS) group of world central banks puts it even higher – 13%. In a Reuters poll of economists, the median figure for the output loss in that scenario was 18%.
2) WHERE IS THE IMPACT GOING TO BE FELT HARDEST? – Clearly, the developing world. Much of the world's poor live in the tropical or low-lying regions already suffering climate change fall-out like droughts or rising sea levels. Moreover their countries rarely have the resources to mitigate such damage. The NFGS report projects overall output losses of above 15% for much of Asia and Africa, rising to 20% in the Sahel countries.
3) WHAT DOES THAT MEAN FOR INDIVIDUAL LIVELIHOODS? Climate change will drive up to 132 million more people into extreme poverty by 2030, a World Bank paper last year concluded. Factors included lost farming income; lower outdoor labour productivity; rising food prices; increased disease; and economic losses from extreme weather.
4) HOW MUCH WILL IT COST TO FIX IT? Advocates of early action say the sooner you start the better. The widely used NiGEM macroeconomic forecast model even suggests an early start would offer small net gains for output thanks to the big investments needed in green infrastructure. The same model warns of output losses of up to 3% in last-minute transition scenarios.
5) WHO LOSES OUT IN A "NET ZERO" CARBON WORLD? Primarily, anyone with fossil fuel exposure. A report by think tank Carbon Tracker in September estimated that over $1 trillion of business-as-usual investment by the oil and gas sector would no longer be viable in a genuinely low-carbon world. Moreover the IMF has called for the end of all fossil fuel subsidies – which it calculates at $5 trillion annually if defined to include undercharging for supply, environmental and health costs.
6) WHAT SHOULD CARBON REALLY COST? Tax or permit schemes that try to price in the damage done by emissions create incentives to go green. But so far only a fifth of global carbon emissions are covered by such programmes, pricing carbon on average at a mere $3 a tonne. That's well below the $75/tonne the IMF says is needed to cap global warming at well below 2°C. The Reuters poll of economists recommended $100/tonne.
7) WOULDN'T THAT LEAD TO INFLATION? – Anything which factors in the polluting cost of fossil fuels is likely to lead to price rises in some sectors – aviation for example. That could in turn lead to what central banks define as inflation – broad-based and durable price rises across the whole economy. Yet history shows this hasn't necessarily been the case: carbon taxes introduced in Canada and Europe pushed overall prices lower because they cut into household income and hence consumer demand, a recent study showed. It is also true that doing nothing could lead to inflation: a European Central Bank paper last year warned of food and commodity price rises from extreme weather events and the land shortages being caused by desertification and rising sea levels.
8) ARE GREEN ADVANCES REALLY DECOUPLING EMISSIONS FROM ECONOMIC GROWTH? Genuinely sustainable growth implies that economic activity can grow as needed without adding yet more emissions. This is the holy grail of "absolute decoupling". But so far, any decoupling has either been largely relative – in the sense of merely achieving higher rates of economic growth than gains in emissions – or achieved by shifting dirty production from one national territory to another. And that is why, for now, global emissions are still rising.
9) WHO BEARS THE BRUNT OF TRANSITION? The idea of "Just Transition" has been espoused by bodies such as the European Union to acknowledge that the transition to net zero should happen in a fair way – for example by ensuring low-income groups are not made worse-off. At a global scale, the rich countries which since their industrial revolutions have generated the bulk of emissions have promised to help developing countries transition via $100 billion of annual transfers – a promise so far not fulfilled.
10) COULD THIS SPARK A FINANCIAL CRISIS? The global financial system needs to be insulated against both the physical risks of climate change itself and the upheavals likely to happen during a transition to net zero. Central banks and national treasuries are calling on banks and other financial players to come clean about the exposure of their books to such risks. The ECB and other regulators have made it clear there is a long way to go on this.
(Editing by Giles Elgood)
Bank of Canada to raise rates in Q3 next year, possibly sooner: Reuters poll
The Bank of Canada will raise rates as early as the third quarter of next year, at least three months earlier than previously expected, according to economists polled by Reuters who see a risk that the increase could come even sooner.
Just last month economists were almost evenly split on the risk of higher rates; now nearly all are saying sooner rather than later.
That shift in view, based on intensifying inflation pressures – owing to global supply chain bottlenecks, labour shortages and rising energy costs – is increasingly shared by forecasters around the world.
"With inflation pressures continuing to build globally, Canada's activity story looking robust, and with the jobs market strengthening more quickly than in most other countries, the odds are increasingly stacked in favour of earlier and more aggressive policy tightening next year," said James Knightley, chief international economist at ING.
That view is in line with the central bank's latest Business Outlook Survey, which reported firms anticipating stronger demand as the COVID-19 pandemic fades, but supply constraints threatening to limit sales and raise costs.
Canada's inflation rate accelerated to an 18-year high of 4.4% last month, driven by high gas prices, soaring housing costs and rising food prices, putting pressure on the BoC to consider hiking rates before long.
While the median view of economists in an Oct. 18-22 poll showed the BoC would keep rates unchanged at 0.25% through the first half of next year, rates are expected to rise by 25 basis points to 0.50% in the third quarter.
Financial market traders are pricing in the first hike as early as April.
Forecasts from economists on whether rates will go up in Q3 were on a knife's edge. But the risk to their expectations was clear: 90% of respondents, or 18 of 20, said a BoC move would come earlier rather than later.
BIG DIFFERENCE
Based on a smaller sample of respondents, the BoC was then forecast to hike in the first quarter of 2023 to 0.75% and end the year at 1.25%.
If the poll is correct, the BoC will notably diverge from the U.S. Federal Reserve, which is expected to keep rates unchanged through the end of next year. [ECILT/US]
"The big difference between the two countries is (that) in Canada employment is now back to the pre-pandemic level, whereas in the U.S., it's not," said Stephen Brown, senior Canada economist at Capital Economics.
Inflation was expected to remain above the central bank's target and to rise to 4.1% this quarter, up from 3.1% predicted three months back. It was then predicted to ease, averaging between 2.2% and 3.7% in each quarter next year. But next year's 2.5% average forecast is up from 2.2% predicted in July.
"The second wave of inflation in 2022 will be much more interesting, where we will see some increasing wages alongside demand coming from people spending money," said Benjamin Tal, deputy chief economist at CIBC Capital Markets.
"That semi-normal to me would be the more risky inflation because it will be demand-driven, and if that's the case, you would love to see the Bank of Canada and the Fed reacting to it," said Tal, who expects both central banks to raise rates in the second half of 2022.
Growth was expected to take a hit this year. The export-driven economy would grow on average 5.0% this year, a sharp downgrade from 6.2% predicted three months back. For next year, it was expected to grow 4.0%, unchanged from the previous poll.
The BoC will also taper its asset purchase programme by C$1 billon from its current C$2 billion at its Oct. 27 meeting, the poll showed. That is also when the bank will provide its quarterly update on growth and inflation.
(Reporting by Mumal Rathore; Additonal reporting by Sarupya Ganguly; Polling by Prerana Bhat and Susobhan Sarkar; Editing by Ross Finley and David Holmes)