Buy Alert: This Bank Stock on the TSX Can Double Your Investment – The Motley Fool Canada
The top six Canadian banks continue to remain in focus due to their huge market presence and large market caps. These banking giants have also delivered consistent returns across economic cycles. However, there's a new challenger in town, and this financial company operates virtually.
I had written about Equitable Group (TSX:EQB) in May this year, recommending investors to look at the real estate lender closely, as I felt it was trading at an attractive valuation. The stock was trading around $60 per share. The price target for the company was $81 — upside of 35%. The stock has hit that target in 70 days.
The company operates under its wholly owned subsidiary Equitable Bank (EQ Bank) and is now Canada's ninth-largest bank. It is a virtual bank (i.e., it has a branchless approach), and it focuses on residential lending apart from its commercial lending and savings accounts segments.
Equitable has delivered a total shareholder return of 500%, the highest of any bank in the TSX Composite, from January 1, 2010, through December 31, 2019.
Strong Q2 numbers
Equitable reported its results for the second quarter of 2020 and recorded a profit of $52.5 million, down 3% from the same period in 2019 but up 102% from Q1 of 2020. Adjusted diluted earnings per share for the company's second quarter were $2.86, down 10% from the same period in 2019 but up 68% from Q1.
As people were locked down in their homes, demand for online banking rose, and Equitable was in a perfect position to provide that service with its digital-only EQ bank. Deposits rose over $3 billion.
Deferral situation improves
Equitable has offered its customers the option to defer payments for six months as the pandemic rages on. The last month of deferrals for most customers was July.
During a conference call for analysts, Equitable president and CEO Andrew Moor said, "Our general feeling is that many of our customers called looking for a deferral just out of an abundance of caution in an uncertain economic scenario. Many of those have rolled off. And it's clear, I think, that if there are people in financial trouble, that it'll start to emerge now."
However, the company believes that a large percentage of customers will be able to service their loans once the deferral period runs out. "Equitable has been proactive in working with our customers to make the return to a more normal environment a slope, rather than the 'cliff' being talked about in some quarters," Moor affirmed.
The bank's PCL (provisions for credit losses) for Q2 was $8.8 million, up 538% from the $1.4 million in the same period in 2019. However, it is a massive reduction from the $35.7 million provision that it had in the first quarter of 2020, underlining the confidence Equitable has in its customers' ability to service loans.
The company has also said, "Qualitatively, earnings in Q3 to Q4 2020 are expected to trend positively from the earnings reported in Q2 … Assuming economic forecasts do not worsen, PCLs should decrease in subsequent quarters."
Equitable stock continues to remain a top bet right now, and analysts have an average target price of $90.5, indicating an upside potential of 12%.
Speaking of Canadian stocks to buy right now…
The 10 Best Stocks to Buy This Month
Renowned Canadian investor Iain Butler just named 10 stocks for Canadians to buy TODAY. So if you're tired of reading about other people getting rich in the stock market, this might be a good day for you.
Because Motley Fool Canada is offering a full 65% off the list price of their top stock-picking service, plus a complete membership fee back guarantee on what you pay for the service. Simply click here to discover how you can take advantage of this.
Fool contributor Aditya Raghunath has no position in any of the stocks mentioned.
Six big investment themes advisors should be exploring – Wealth Professional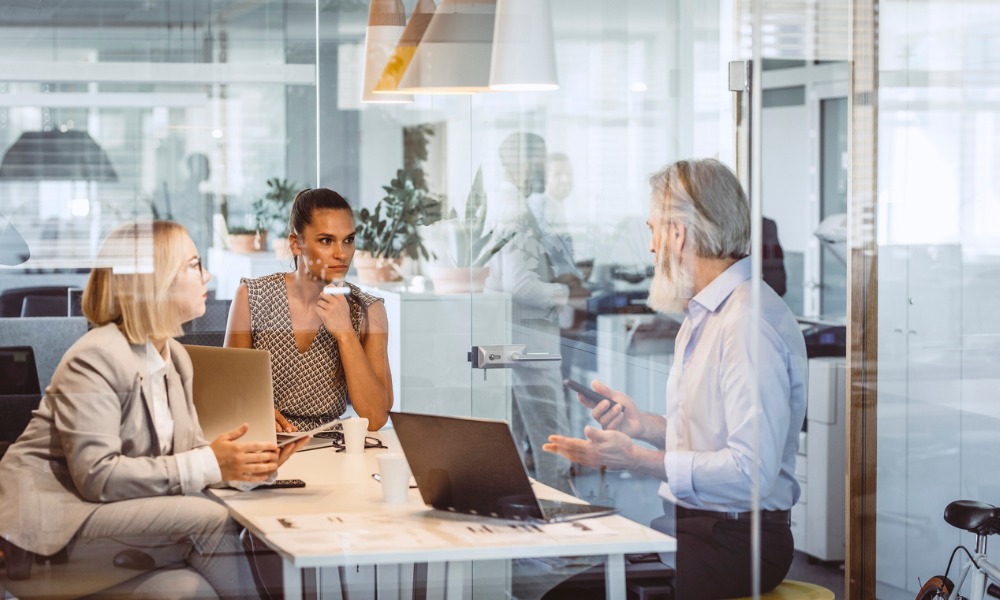 "This where the investment case fits in for a health and wellness type strategy, not only for companies we've seen, the food and beverages industry, which of course is extremely important, but also companies that sell fitness equipment. Some reports have shown that the fitness equipment sold has increased four or five times.
"Health and wellness is a very broad theme but it really touches on that a new aspect of taking a proactive approach with our health and wellness."
2. E-commerce
Recent sales numbers illustrate how e-commerce is made for the stay-at-home economy. For May and June, consumers spent more than $53 billion online, totaling 22% of all U.S. retail sales for that period. Notably, U.S., e-commerce home improvement sales increased 149% YoY, leading footwear (64%) and apparel (41%). Looking abroad, U.K., online grocery sales increased 76% YoY, demonstrating how COVID-19 stoked penetration in historically weak areas.The e-commerce boom has some retailers like Zara closing physical stores. In tech, giants Google and Amazon are responding to recent sales trends with digital advertisement enhancements, services support, and expanded digital payment services.
What does it mean for investors?
Palandrani said: "Before COVID-19 we used to think about a low-hanging fruit categories for e commerce like electronics and clothing. Electronic has close to 50% online penetration clothing has about 25% online penetration – very high categories relative to the 11% online penetration that we see in the United States.
How United Kingdom Consumers Behave When They Make Financial Investment and Saving Decisions – 2020 Survey Findings Report – GlobeNewswire
Dublin, Aug. 13, 2020 (GLOBE NEWSWIRE) — The "How Consumers Save and Invest 2020" report has been added to ResearchAndMarkets.com's offering.
The aim of this report is to study how UK consumers behave when they make financial investment and saving decisions.
The report considers what types of saving and investment products consumers hold, how they purchase and invest and what factors influence their purchases. It also considers how consumer investment behaviour has been influenced by developments like COVID-19 and potential investment frauds. For this report, the publisher commissioned Made in Surveys Group (MIS) to conduct a survey among its online panel, drawing on a nationally representative sample of 2,076 UK adults aged 18+.
Key Findings
45% of consumers who own savings and investment products have been negatively impacted by the COVID-19 pandemic, with the value of their money held in savings and investment products declining. Not surprisingly, given the impact of the crisis on stock market values worldwide, individuals who have money held in investment products like stocks and shares (labelled Investors) have felt its negative effects more than Savers (who tend to only own cash-based savings products), with 59% of Investors seeing a negative effect on their wealth.
For the same reasons, the negative impact of the virus tends to rise the greater the wealth of the saver and investor. While 31% of Savers and Investors with less than 1,000 in wealth were negatively impacted, this rises to 76% for those with 500,000 or more in wealth.
COVID-19 has led to a sharp downgrading in sentiment regarding the growth of wealth over the past year. Pre-crisis, around four-in-ten Savers and Investors were happy with the growth of their wealth, compared with less than one-third today. Despite this, two-thirds of Savers and Investors have decided to take no action because of COVID-19 and effectively ride out the storm rather than change how they Save and Invest.
Despite wealthier Savers and Investors being the most adversely impacted by COVID-19, they still enjoyed higher returns over the past year compared with less affluent Savers and Investors. Over the past year, the typical saver and investor earned a return of around 3.6%, rising to 9.8% for those with 500,000 or more in wealth.
Examples of other findings from this report are:
Almost a third of savers are under-advised (i.e. they need professional advice and guidance but do not get it)
While only 15% of Savers and Investors used professional financial advisors in the past year, advisors are given a higher rating by their users compared with users of other sources of information and guidance
Only 15% of Savers and Investors seem to be aware of how to protect themselves against scams and unsuitable purchases
Over one-quarter of savers and investors have been approached in ways the Financial Conduct Authority has highlighted are often used by scammers and fraudsters
Six-in-ten consumers are Savers, while four-in-ten are Investors
62% of Savers and Investors invested or saved some money in the previous year
The typical consumer has around 83,000 saved or invested (mean average)
The prime motive for saving and investing (58% of Savers and Investors) is to generate money now to cover for an immediate rainy day or unexpected event like unemployment
Less than half of savers and investors lay out plans for their financial future
Key Topics Covered
EXECUTIVE SUMMARY
Consumers divide into Savers and Investors
Wealth and social grade largely determine the split
Most consumers save or invest for defensive reasons
Less than half of consumers make financial plans
Investors can invest because they are more willing to take risks
Consumers want income and capital returns, but judge by the income return
Investors minimise risk by owning a broad portfolio of products
Affluent Investors are the most active
Consumers prefer to accumulate monthly and would like to do it online
29% of Savers and Investors are Under-Advised
Professional financial advisors, less used but of most value
Consumers are susceptible to scams and mis-selling
With major knowledge gaps
Over one-quarter exposed to suspicious action
Over four-in-ten negatively impacted by COVID-19
INTRODUCTION
WHO ARE SAVERS AND INVESTORS?
Around four-in-ten consumers own investment products
Virtually all consumers hold cash assets
Age, gender and income the great discriminators
The saving and investing spectrum
The typical consumer has around 83,000 saved or invested
Wealth inequalities can be stark
SAVING AND INVESTING PREFERENCES AND GOALS
Many consumers lack financial security
Motives, time scales and planning
Investors and the Financially Tight More Likely to Plan Ahead
The Strategists vs. the Impromptu
Having a motive for saving/investing is one thing, reaching the goal is another
Investors and the Financially Tight are more accepting of risk
Income vs capital gain preferences
Savers prefer income and Investors capital growth
Most consumers monitor their finances at least once a quarter
WHERE MONEY IS SAVED AND INVESTED
Savings accounts are where consumers hold most of their money
Investors have the most diversified portfolios
Niche products feature mainly in diversified portfolios
If more risk is accepted, then significant sums are invested in risker assets
Important assets are diversified at an exponential rate
Intra-portfolio diversification is also used to minimise risk
Most fund owners seem to understand what they are being charged
Cash will remain king over the coming year
Investment over the coming year skewed towards affluent Investors
ESG products are niche at the moment but they have potential for growth
HOW MONEY IS SAVED AND INVESTED
Over six-in-ten saved or invested last year
When saving or investing consumers prefer to do so on a monthly basis
Investors show a greater preference for lump sum saving and investing
If saving and investing themselves, consumers prefer to do it online
Affluent men under the age of 45 are key users of fund platforms
THE DRIVERS OF PRODUCT CHOICE
Income return the main driver
The desired return shapes the factors considered
GETTING ADVICE AND SOURCING INFORMATION
Only around half of Savers and Investors feel they can manage alone
Only one-quarter can self-manage, but over seven-in-ten have to
The Under Advised
Less wealthy Investors the most likely to be Under-advised
Financial management matches the assets owned
The Internet is the preferred information resource for Savers and Investors
Under Advised are less likely to consult information sources
Professional resources, less used but of most value
It's easier for wealthier individuals to find what they want
SUSCEPTIBILITY TO SCAMS AND MIS-SELLING
Almost one-quarter of consumers invest in highly risky products
Ownership is strongly associated with wealth
Over half of those with wealth of 250,000 or more own these assets
Significant gaps in knowledge exposes consumers to scams and mis-selling
Only 15% of Savers and Investors have strong protection
Less affluent Savers and Investors protected by default, not design
One-quarter of Savers and Investors exposed to suspicious activity
THE IMPACT OF COVID-19 ON SAVINGS AND INVESTING
Half of Savers and Investors impacted by COVID-19
Most Savers and Investors have decided to sit still and ride it out
COVID-19 leads to a significant downgrading of sentiment
Satisfaction comes from earning a return of 3% or more
Despite economic uncertainty, Savers and Investors expect stable returns
For more information about this report visit https://www.researchandmarkets.com/r/6b6l9x
Research and Markets also offers Custom Research services providing focused, comprehensive and tailored research.
CONTACT: ResearchAndMarkets.com
Laura Wood, Senior Press Manager
press@researchandmarkets.com
For E.S.T Office Hours Call 1-917-300-0470
For U.S./CAN Toll Free Call 1-800-526-8630
For GMT Office Hours Call +353-1-416-8900

ByteDance in talks with India's Reliance for investment in TikTok: TechCrunch – The Guardian
(Reuters) – China's ByteDance is in early talks with Reliance Industries Ltd for an investment in its video-based app TikTok's business in India, TechCrunch reported https://techcrunch.com/2020/08/12/bytedance-in-talks-with-indias-reliance-for-investment-in-tiktok on Thursday, citing sources.
The two companies began conversations late last month and have not reached a deal yet, according to the report.
Reliance, ByteDance and TikTok did not immediately respond to Reuters requests for comment.
The Indian government in June banned 59 Chinese apps, including TikTok and WeChat, for threatening its "sovereignty and integrity" after border tensions with China.
Last week, U.S. President Donald Trump unveiled bans on U.S. transactions with the China-based owners of messaging app WeChat and TikTok, escalating tensions between the two countries.
Microsoft Corp has been in talks to acquire the U.S. operations of the video-sharing app.
Social media platform Twitter Inc has also expressed interest in having a deal with TikTok, sources familiar with the matter told Reuters late last week.
(Reporting by Sabahatjahan Contractor in Bengaluru; Editing by Aditya Soni)