Canada adds 93 more COVID-19 deaths while provinces break new infection, fatality records – Global News
Canada reported an additional 6,346 new infections of the novel coronavirus Saturday as several provinces broke new case and fatality records amid the second wave of the pandemic.
The new data, which includes another 93 fatalities from the virus, pushes the country's total cases to 408,569 and its death toll to 12,589. A total of 324,800 patients have since recovered while over 15,283,000 tests have been administered.
Saturday's numbers provide a limited snapshot of the virus in Canada. Provinces like P.E.I. and British Columbia as well as both the Yukon and Northwest Territories do not report new case data over the weekend.
As the number of COVID-19 cases surges, hospitalizations and deaths also continue to grip communities across the country.
The nation's top doctor said that Canada still has a "long road ahead" in its fight against the virus, despite plans to roll-out a vaccine in the new year.
"All along the way Canadians have made sacrifices and despite a still long road ahead, there is some good news on the horizon," Canada's chief public health officer, Dr. Theresa Tam, wrote in a statement Saturday.

2:25


Quebec reports more than 2,000 new COVID-19 cases for the first time since pandemic began



"An initial supply of vaccines is expected to become available in early 2021 and although supply will be limited at the outset, Canada is well-positioned to provide access to safe and effective COVID-19 vaccines for all Canadians."
[ Sign up for our Health IQ newsletter for the latest coronavirus updates ]
Tam, who noted the logistical and operational challenges of distributing the vaccine, also reiterated that "any and all" vaccines approved by Health Canada would meet the highest standards of safety and effectiveness.
According to the latest epidemiological data, a daily average of 6,168 new cases were diagnosed every day from Nov. 27 to Dec. 3, with 7.4 per cent of 74,596 daily tests turning out to be positive. A daily average of 87 virus-related deaths were also being reported during the same period.
"The latest longer-range forecasting, using a model from Simon Fraser University, forecasts that if we continue on the current trajectory, we could have 10,000 cases daily by January," warned Tam, who also noted the burdening impact of the virus' spread on both the country's high-risk population as well as its health-care workforce.
Quebec added more than 2,000 new cases of the virus for the first time Saturday, with health officials reporting 2,031 confirmed infections in their latest update. The province also announced 48 more deaths attributed to the virus — of which only 11 occurred in the past 24 hours.
Health officials in the province said that the high case count was inflated, however, because a number of cases identified the day before that were not reported in Friday's case count. To date, the province's total cases stand at 149,908 and its death toll at 7,231.
Both Ontario and Alberta posted record-high case counts Saturday as well.

3:40


COVID-19: Who will get the vaccine first?



In Alberta, provincial authorities added 1,879 new cases. The data, which included another six deaths, pushed the province's total caseload to 66,730.
Ontario, on the other hand, reported 1,859 more cases — raising its total infections to 125,385. The new cases mark the single highest increase in new COVID-19 infections since the 1,855 reported on Nov. 27. Another 20 deaths were also added by the province, pushing Ontario's death toll to 3,757.

8:48


Universal Basic Income: Can the pandemic make it a reality?



Manitoba also set a new record Saturday, as authorities confirmed 19 additional deaths due to the virus. The province's death toll now stands at 381 and its caseload at 18,423 after Saturday's announcement. Saskatchewan added 203 new cases and no new deaths on Saturday.
In Atlantic Canada, New Brunswick added two more cases, Nova Scotia six and Newfoundland and Labrador another four. Nunavut, which lifted it's COVID-19 lockdown everywhere except for its hotspot Arviat this week, posted eight more cases on Saturday.
Globally, cases of the novel coronavirus continue to spread, with over 66,442,000 infections being reported so far according to a tally kept by Johns Hopkins University. A total of 1,526,000 deaths have also been attributed to the virus, with the United States, Brazil and India continuing to lead in both infections and deaths.
© 2020 Global News, a division of Corus Entertainment Inc.
Three out of four new COVID cases are in the Central Zone – HalifaxToday.ca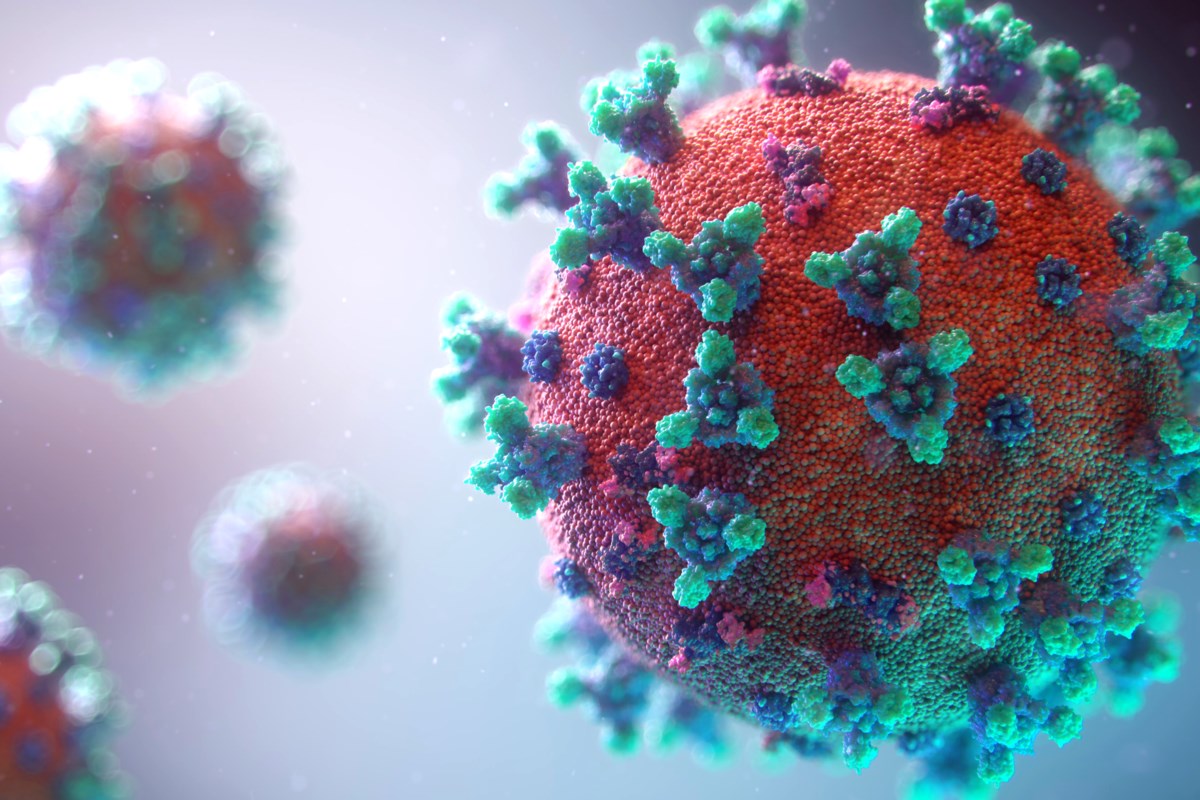 NEWS RELEASE
COVID-19/HEALTH/WELLNESS
*************************
As of today, Jan. 19, Nova Scotia has 22 active cases of COVID-19. Four new cases are being reported today.
One case is in Northern Zone and is a close contact of a previously reported case.
The other three cases are in Central Zone and are related to travel outside Atlantic Canada. The people are self-isolating, as required. One of the cases is a student who virtually attends two Nova Scotia universities. The student lives off-campus.
Nova Scotia Health Authority's labs completed 2,016 Nova Scotia tests on Jan. 18.
As of Jan. 18, 8,520 doses of COVID-19 vaccine have been administered. Of those, 2,215 Nova Scotians have received their second dose.
Since Oct. 1, Nova Scotia has completed 144,318 tests. There have been 472 positive COVID-19 cases and no deaths. No one is currently in hospital. Cases range in age from under 10 to over 70. Four hundred and fifty cases are now resolved. Cumulative cases may change as data is updated in Panorama.
Post-secondary students returning to Nova Scotia from anywhere except Prince Edward Island or Newfoundland and Labrador are strongly encouraged to visit https://covid-self-assessment.novascotia.ca/ to book a COVID-19 test for day six, seven or eight of their 14-day self-isolation period. COVID-19 testing appointments can be booked up to three days in advance.
Visit https://covid-self-assessment.novascotia.ca/ to do a self-assessment if in the past 48 hours you have had or you are currently experiencing:
— fever (i.e. chills/sweats) or cough (new or worsening)
Or:
Two or more of the following symptoms (new or worsening):
— sore throat
— runny nose/nasal congestion
— headache
— shortness of breath/difficulty breathing
Call 811 if you cannot access the online self-assessment or wish to speak with a nurse about your symptoms.
When a new case of COVID-19 is confirmed, the person is directed to self-isolate at home, away from the public, for 14 days. Public health works to identify and test people who may have come in close contact with that person.
Anyone who has travelled from anywhere except Prince Edward Island or Newfoundland and Labrador must self-isolate for 14 days. As always, anyone who develops symptoms of acute respiratory illness should limit their contact with others until they feel better.
It remains important for Nova Scotians to strictly adhere to the public health order and directives – practise good hand washing and other hygiene steps, maintain a physical distance when and where required. Wearing a non-medical mask is mandatory in most indoor public places.
Nova Scotians can find accurate, up-to-date information, handwashing posters and fact sheets at https://novascotia.ca/coronavirus .
Businesses and other organizations can find information to help them safely reopen and operate at https://novascotia.ca/reopening-nova-scotia .
Quick Facts:
— additional information on COVID-19 case data, testing and vaccines is available on https://novascotia.ca/coronavirus/data/
— a state of emergency was declared under the Emergency Management Act on March 22, 2020 and extended to Jan. 24, 2021
— online booking for COVID-19 testing appointments is available at https://covid-self-assessment.novascotia.ca/
Additional Resources:
Government of Canada: https://canada.ca/coronavirus
Government of Canada information line 1-833-784-4397 (toll-free)
The Mental Health Provincial Crisis Line is available 24/7 to anyone experiencing a mental health or addictions crisis, or someone concerned about them, by calling 1-888-429-8167 (toll-free)
If you need help with a non-crisis mental health or addiction concern call Community Mental Health and Addictions at 1-855-922-1122 (toll-free) weekdays 8:30 a.m. to 4:30 p.m.
Kids Help Phone is available 24/7 by calling 1-800-668-6868 (toll-free)
For help or information about domestic violence 24/7, call 1-855-225-0220 (toll-free)
For more information about COVID-19 testing and online booking, visit https://novascotia.ca/coronavirus/symptoms-and-testing/
*************************
Pfizer tells Canada it will not receive any Covid-19 vaccine doses next week – CNN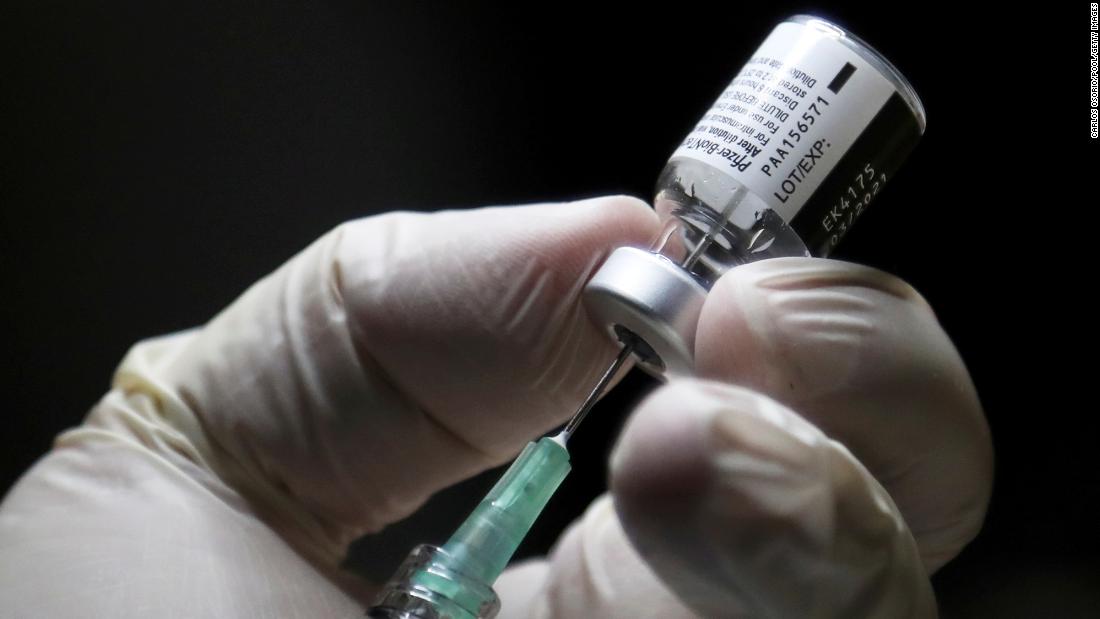 Canada's Prime Minister Justin Trudeau sought to reassure Canadians that vaccine deliveries would pick up again in a few weeks and that the overall goal, to have every willing Canadian vaccinated by September, would remain on track.
But it was Ontario's Premier Doug Ford who bluntly voiced the frustration of many provincial leaders as Pfizer continues to cut its vaccine delivery schedule to Canada.
"We got to be on these guys like a blanket, I'd be outside that guy's house. Every time he moved, I'd be saying, 'Where's our vaccines?' Other people are getting them, the European Union is getting them, why not Canada? That's my question to Pfizer, we need your support," said Ford during a Tuesday news conference.
Canada's supply of the Pfizer/BioNTech vaccine comes from the European allotment and not from nearby manufacturing facilities in the US, since the Trump administration made it clear vaccines would not be exported.
"There's a plant, a Pfizer plant, six hours in Kalamazoo, Michigan, with the Americans," Ford said. "My American friends help us out, we need help once again as we did with the PPE. You have a new President, no more excuses we need your support, and we look forward to your support and that's a direct message to President (Joe) Biden, 'help out your neighbor.'"
Ford made a direct plea to President-elect Joe Biden for a million vaccines for Canada.
The incoming Biden administration is unlikely to release vaccine doses for export in the short term as Biden transition officials have stated they are uncertain of the current supply of vaccines available in the US.
Canadian government officials made it clear Tuesday that the shortfall in deliveries from Pfizer would result in a "major reduction" in vaccinations in the coming weeks.
"There will be a considerable impact across all provinces," said Major Gen. Dany Fortin, the Canadian commander in charge of the vaccine rollout, adding, "the overall impact over the next month is in the range of a 50% decrease of expected allocation."
The pandemic curve in Canada is beginning to show signs of bending downward after weeks of lockdowns. But hospitalizations remain high, and officials say the overall death toll during this second wave could eventually be more dire than the first.
"We're all contributing to reducing the burden on the health system, supporting our health care workforce in the difficult task of planning and implementing mass vaccine rollout and giving vaccines a longer runway to begin to work as access expands to reach all Canadians," said Dr. Theresa Tam, Canada's chief public health officer during a Tuesday news conference.
Tam added on average, about 140 virus-related deaths are reported in Canada each day.
COVID-19: No Moderna or Pfizer vaccine deliveries for B.C. in last week of January – Vancouver Sun
Article content continued
The provincial health officer, Dr. Bonnie Henry, said that 40 per cent of B.C.'s Moderna doses had been used so far. Moderna vaccine is stored at a higher temperature than Pfizer's so is easier to deliver outside Metro Vancouver.
So far, 80 per cent of the roughly 92,000 doses delivered in B.C. have been from Pfizer and the rest from Moderna.
There were 465 cases of COVID-19 reported on Monday and 12 deaths.
There are 4,331 active cases, with 329 being treated in hospital, including 70 in intensive care.
There were no new outbreaks in health care facilities or in the community. An outbreak at The Emerald at Elim Village in Surrey is over with no deaths, leaving 58 active outbreaks in health care facilities.
B.C.'s provincial state of emergency was extended until Feb. 2.
There have been 693 tickets with fines issued, that include 548 for people refusing to comply with a directive, 119 for unlawful gatherings and 26 for violation of provincial health officer liquor rules.
Authorities have issued 85 tickets for people who breached the mandatory two-week quarantine for anyone entering B.C. from outside Canada.
---
Get the latest COVID-19 news delivered to your inbox weeknights at 7 p.m. by subscribing to our newsletter here.
---
CLICK HERE to report a typo.
Is there more to this story? We'd like to hear from you about this or any other stories you think we should know about. Email vantips@postmedia.com.